Biggest New Books
Non-Fiction
All Categories
First Readers Club Daily Giveaway
How It Works

The Best Reviewed Books of the Week
Featuring new titles by donal ryan, kate zernike, priya guns, and more.
Share on Facebook (Opens in new window)
Click to share on Twitter (Opens in new window)
Click to share on Google+ (Opens in new window)
Click to share on LinkedIn (Opens in new window)
Click to share on Reddit (Opens in new window)
Click to share on Tumblr (Opens in new window)
Click to share on Pinterest (Opens in new window)
Click to share on Pocket (Opens in new window)
Donal Ryan's The Queen of Dirt Island , Kate Zernike's The Exceptions , and Priya Guns' Your Driver Is Waiting  all feature among the Best Reviewed Books of the Week.
1. The Queen of Dirt Island by Donal Ryan (Viking)
7 Rave • 3 Positive • 2 Mixed Read an essay by Donal Ryan here
"Mr. Ryan works the details, nuances and upshot of this relationship into an intricate, painfully perceptive picture of failed empathy, of neediness meeting exploitation, genuineness confounded by presumption, truth misappropriated and transformed into travesty … As for Mr. Ryan's treatment of Saoirse: I do not know of another male writer who has so perfectly captured the experiences and thoughts of a woman as he has. Saoirse's shades of emotion and thought are poignantly true to life, recognizable, and perfectly conveyed. Further, as we have come to expect from Mr. Ryan, this very fine novel concludes on a note of sweetness and, also, in this case, triumph."
–Katherine A. Powers ( The Wall Street Journal )
2. Homestead by Melinda Moustakis (Flatiron)
6 Rave Read an excerpt from Homestead here
"A book that's as stark and beautiful as its icy setting … Homestead is a deeply interior novel by necessity: Lawrence is reticent by nature, and the characters frequently find themselves alone with their thoughts. There is dialogue in the novel, and it's unfailingly true to life; Moustakis particularly does a wonderful, understated job with Marie and Sheila's east Texas vocabulary and cadences. But she's equally adept at the silences that mark the characters' seemingly small moments … Homestead is a beautiful novel, quiet as a snowfall, warm as a glowing wood stove. It's also a profound look at how we navigate one another, and what it means to reveal ourselves to the ones we care about."
–Michael Schaub ( NPR )
3. Your Driver Is Waiting by Priya Guns (Doubleday)
2 Rave • 2 Positive • 1 Mixed Read an excerpt from Your Driver Is Waiting here
"…[a] piercingly funny, scathingly censorious debut … It's rare for a writer to marry such deep social consciousness with a comic, sultry romance, rarer still to pull that off in a way that satisfies and provokes the reader."
–Meredith Maran ( The Los Angeles Times )
1. The Exceptions: Nancy Hopkins, MIT, and the Fight for Women in Science by Kate Zernike (Scribner)
6 Rave • 1 Positive
"Excellent and infuriating … An intimate, behind-the-scenes account of how those scientists conducted a four-year study that resulted in M.I.T.'s admitting to a long history of sexual discrimination … While you may feel the need to take a break and knock a hole through a wall, Zernike's excellent reporting forces you to read on. She tells her story with careful pacing and precise detail, illustrating each injustice with jaw-dropping quotes and solid facts."
–Bonnie Garmus ( The New York Times Book Review )
2. All the Knowledge in the World: The Extraordinary History of the Encyclopedia by Simon Garfield (William Morrow)
2 Rave • 5 Positive Read an excerpt from All the Knowledge in the World here
"Excellent … Garfield, an Englishman in his early 60s, is lucid, witty, learned and clearly a bibliomaniac … In All the Knowledge in the World, he has produced a lively threnody to the encyclopedic impulse, or the powerful desire to grasp and encapsulate everything that is known within a single book or set of books … A lively threnody may seem an oxymoron, but Mr. Garfield both loves encyclopedias and bewails their demise."
–Joseph Epstein ( The Wall Street Journal )
3. We Are Electric: Inside the 200-Year Hunt for Our Body's Bioelectric Code, and What the Future Holds by Sally Adee (Hachette)
4 Rave • 1 Positive Read an excerpt from We Are Electric here
"Excellent … Sally Adee has written an absorbing and fast-paced account of a field of research that could thus herald a whole new era of paradigm-shifting medicine. Moreover, she has done so without apparently drinking the Kool-Aid of today's many bioelectricity boosters."
–Simon Winchester ( The New York Times Book Review )
Share this:
Click to share on Facebook (Opens in new window)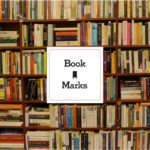 Get the Book Marks Bulletin
Please enter an email address so you can get access to our awesome newsletter!
Categories Fiction Fantasy Graphic Novels Historical Horror Literary Literature in Translation Mystery, Crime, & Thriller Poetry Romance Speculative Story Collections Non-Fiction Art Biography Criticism Culture Essays Film & TV Graphic Nonfiction History Investigative Journalism Memoir Music Nature Politics Religion Science Social Sciences Sports Technology Travel True Crime
March 6, 2023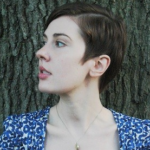 Patricia Lockwood recounts a visit to Virginia Woolf's lighthouse .  
Rachel Aviv profiles the philosopher Agnes Callard .
Jenny Odell discusses productivity and the commodification of time .  
Work & Careers
Life & Arts
The best books of the week
An intelligent take on global lifestyle, arts and culture.
Insightful reads
Interviews & reviews
The FT Crossword
Travel, houses, entertainment & style
Try unlimited access
Then $69 per month
New customers only
Cancel anytime during your trial
What is included in my trial?
During your trial you will have complete digital access to FT.com with everything in both of our Standard Digital and Premium Digital packages.
Standard Digital includes access to a wealth of global news, analysis and expert opinion. Premium Digital includes access to our premier business column, Lex, as well as 15 curated newsletters covering key business themes with original, in-depth reporting. For a full comparison of Standard and Premium Digital, click here .
Change the plan you will roll onto at any time during your trial by visiting the "Settings & Account" section.
What happens at the end of my trial?
If you do nothing, you will be auto-enrolled in our premium digital monthly subscription plan and retain complete access for $69 per month.
For cost savings, you can change your plan at any time online in the "Settings & Account" section. If you'd like to retain your premium access and save 20%, you can opt to pay annually at the end of the trial.
You may also opt to downgrade to Standard Digital, a robust journalistic offering that fulfils many user's needs. Compare Standard and Premium Digital here .
Any changes made can be done at any time and will become effective at the end of the trial period, allowing you to retain full access for 4 weeks, even if you downgrade or cancel.
When can I cancel?
You may change or cancel your subscription or trial at any time online. Simply log into Settings & Account and select "Cancel" on the right-hand side.
You can still enjoy your subscription until the end of your current billing period.
What forms of payment can I use?
We support credit card, debit card and PayPal payments.
Explore our subscriptions
Find the plan that suits you best.
Premium access for businesses and educational institutions.
Check if your university or organisation offers FT membership to read for free.
Cookies on FT Sites
We use cookies and other data for a number of reasons, such as keeping FT Sites reliable and secure, personalising content and ads, providing social media features and to analyse how our Sites are used.
International Edition
Craft and Criticism
Fiction and Poetry
News and Culture
Lit Hub Radio
Reading Lists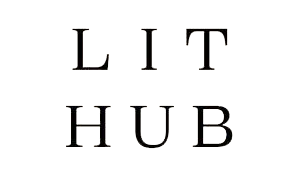 Literary Criticism
Craft and Advice
In Conversation
On Translation
Short Story
From the Novel
The Virtual Book Channel
Film and TV
Art and Photography
Bookstores and Libraries
Freeman's
Behind the Mic
Beyond the Page
Book Dreams
Emergence Magazine
Fiction/Non/Fiction
First Draft: A Dialogue on Writing
Just the Right Book
Literary Disco
The Literary Life with Mitchell Kaplan
The Maris Review
New Books Network
NewberyTart
Otherppl with Brad Listi
So Many Damn Books
The Cosmic Library
Tor Presents: Voyage Into Genre
Unlikeable Female Characters
The Best of the Decade
Best Reviewed Books
BookMarks Daily Giveaway
The Daily Thrill
CrimeReads Daily Giveaway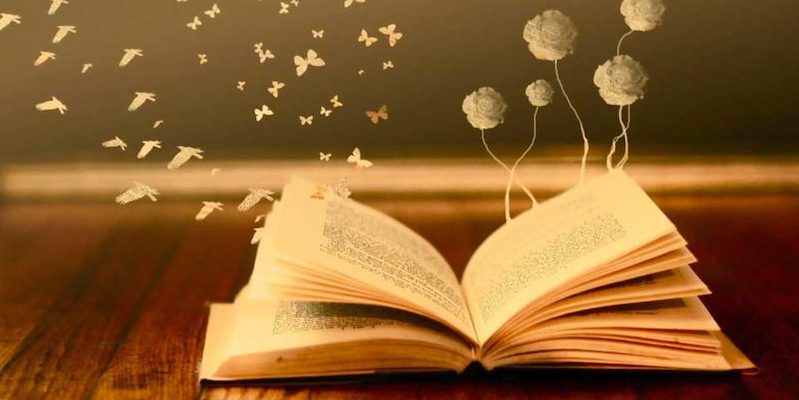 What Should You Read Next? Here Are the Best Reviewed Books of the Week
Featuring new titles by mariana enriquez, thomas mallon, mark whitaker, and more.

Mariana Enriquez's Our Share of Night , Thomas Mallon's Up With the Sun , and Mark Whitaker's Saying It Loud  all feature among the Best Reviewed Books of the Week.
Brought to you by Book Marks , Lit Hub's "Rotten Tomatoes for books."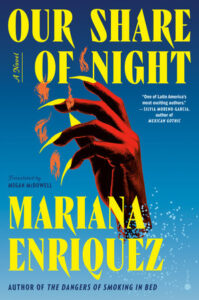 1. Our Share of Night by Mariana Enriquez (Hogarth)
7 Rave • 3 Positive • 1 Mixed • 1 Pan
"An ambitious horror epic … The concept of a rich and powerful demonic cult has been well trod in books and films, and yet the breadth of the world Enríquez creates through a perversity of detail is astounding … Complicity is a recurring theme in the novel, and though there are characters who have a clearer sense of right and wrong, there are no heroes. Just about everyone is guilty, whether by abetting cruelty or ignoring it. Our Share of Night is ambitious because it is not only an immersive horror story but also an expansive family history that works to illustrate years of actual exploitation and repression in Argentina … Unsettling and tragic, poignant and true, Our Share of Night is a masterwork from a writer with an unflinching gaze. If you can manage to hold that gaze with her, you will be richly rewarded."
–Elizabeth Gonzalez James ( The Los Angeles Review of Books )
2. Up With the Sun by Thomas Mallon (Knopf)
5 Rave • 2 Positive • 1 Pan
"Much of the fun in Up With the Sun comes from Mallon's treatment of the parade of showbiz players that cross paths with Kallman … Up With the Sun has its cake and eats it, too. It's an ode to the more poisonous elements of show business that it also manages to bask in the ridiculousness of it all. You won't like Dick Kallman. But good luck taking your eyes off him."
–Chris Vognar ( The Boston Globe )
3. Brutes by Dizz Tate (Catapult)
1 Rave • 6 Positive • 3 Mixed Read an excerpt from Brutes here
"This isn't a book primarily concerned with finding Sammy. Instead, Tate sidesteps the missing girl trope and makes the far more compelling choice to focus her lens on a pack of 13-year-old girls who are used to blending into the background … In plunging the reader into the girls' collective perspective, Brutes makes for an original and stylistically ambitious take on the well-trodden subject matter of girls in peril … Tate perfectly captures the simultaneous impatience and mercurial swings of girlhood … Fast-forwards ominously color the action of the novel's present … Tate adds depth and welcome weirdness to what might have been a more ordinary nightmare."
–Kristen Martin ( NPR )
1. Lives of the Wives: Five Literary Marriages by Carmela Ciuraru (Harper)
5 Rave • 2 Positive Listen to an interview with Carmela Ciuraru here
"Ms. Ciuraru is intensely interested in the vicissitudes of relationships over time … Refreshingly, Ms. Ciuraru has chosen to 'steer clear of the all-star wifely roster'—Zelda Fitzgerald, Véra Nabokov, Nora Barnacle, Sofia Tolstoy, plus Hemingway's four wives, Bellow's five and Mailer's six. Instead, she has handpicked five accomplished duos whose stories are less widely familiar … Amid the sometimes disheartening marital warfare, there are plenty of pleasant benefits in this deeply researched book, including enticing descriptions of forgotten literary gems … It should be noted that Ms. Ciuraru's compulsively readable book examines these unions from a 21st-century vantage point."
–Heller McAlpin ( The Wall Street Journal )
2. Love and Let Die: James Bond, the Beatles, and the British Psyche by John Higgs (Pegasus Books)
6 Positive • 3 Mixed
"John Higgs offers a rambling and often brilliant meander through the British male psyche … In pairing these pop-cultural phenomena, Mr. Higgs… is onto something. It is unfortunate that his ingenuities do not extend to musical analysis … All things must pass, but Bond cannot die and the Beatles' music still plays. Both franchises will pump out the product for eternity. This book is an excellent and oddly illuminating way to pass the time between installments."
–Dominic Green ( The Wall Street Journal )
3. Saying It Loud: 1966—The Year Black Power Challenged the Civil Rights Movement by Mark Whitaker (Simon & Schuster)
4 Rave • 1 Positive
"Excellent … Offers fresh interpretations of key moments of activism during 1966 based on interviews and memoirs published over the past four decades. Without sacrificing historical rigor, he writes with the eye of a journalist and ear of a poet about the behind-the-scenes negotiations and inner-organizational strife among Civil Rights activists who realized the need to broaden the movement beyond the southern campaign for voting rights and desegregation … A refreshing history."
–Ousmane Power-Greene ( The Boston Globe )
Share on Facebook (Opens in new window)
Click to share on Twitter (Opens in new window)
Click to share on Google+ (Opens in new window)
Click to share on LinkedIn (Opens in new window)
Click to share on Reddit (Opens in new window)
Click to share on Tumblr (Opens in new window)
Click to share on Pinterest (Opens in new window)
Click to share on Pocket (Opens in new window)

Previous Article
Next article, to the lithub daily, popular posts.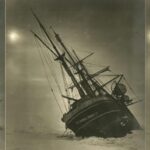 Follow us on Twitter
Like us on Facebook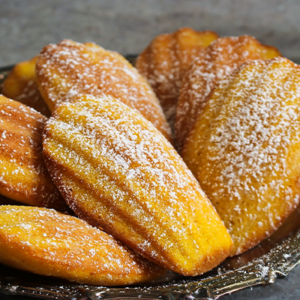 Helen Sword on the Physicality of Language
Literary Hub
Created by Grove Atlantic and Electric Literature
Advertisers: Contact Us
Privacy Policy
The New York Times Best Sellers - March 12, 2023
Authoritatively ranked lists of books sold in the united states, sorted by format and genre..
This copy is for your personal, noncommercial use only.
Combined Print & E-Book Fiction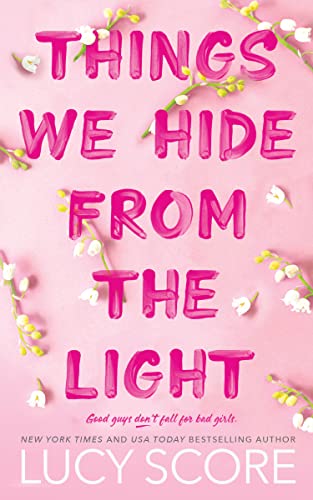 New this week
THINGS WE HIDE FROM THE LIGHT
by Lucy Score
The second book in the Knockemout series. A woman with some secrets and the chief of police have different ideas about where things are headed.
Apple Books
Barnes and Noble
Books-A-Million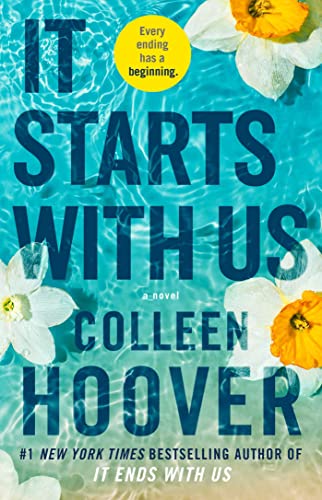 19 weeks on the list
IT STARTS WITH US
by Colleen Hoover
In the sequel to "It Ends With Us," Lily deals with her jealous ex-husband as she reconnects with her first boyfriend.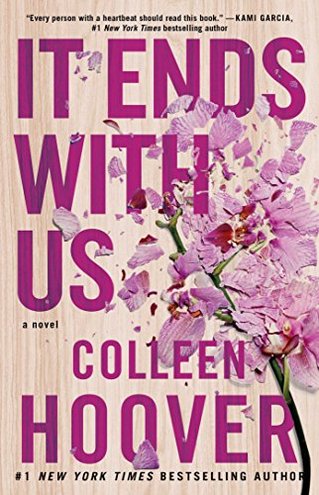 89 weeks on the list
IT ENDS WITH US
A battered wife raised in a violent home attempts to halt the cycle of abuse.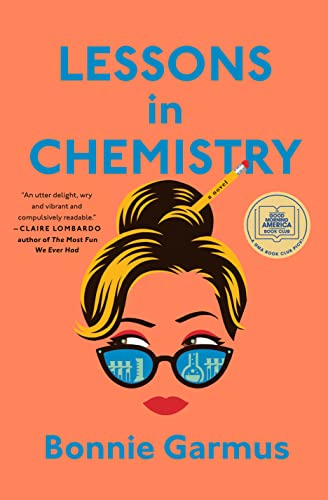 16 weeks on the list
LESSONS IN CHEMISTRY
by Bonnie Garmus
A scientist and single mother living in California in the 1960s becomes a star on a TV cooking show.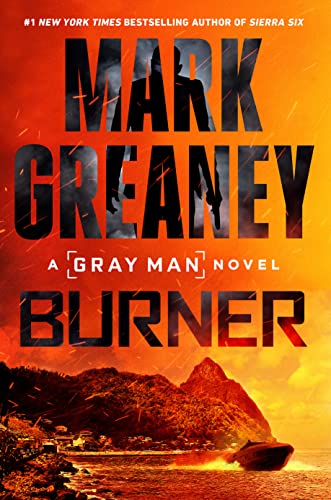 by Mark Greaney
The 12th book in the Gray Man series. Stolen records, the Russian mafia and the C.I.A. complicate things for Court Gentry and his lover.
Combined Print & E-Book Nonfiction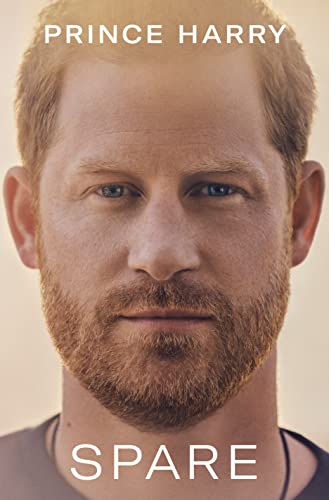 7 weeks on the list
by Prince Harry
The Duke of Sussex details his struggles with the royal family, loss of his mother, service in the British Army and marriage to Meghan Markle.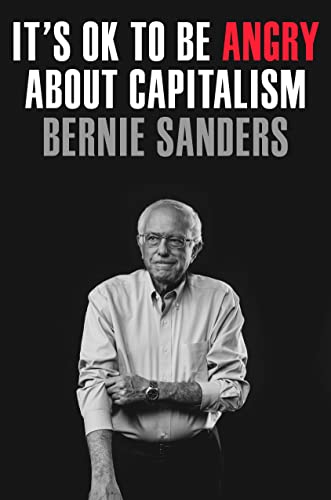 IT'S OK TO BE ANGRY ABOUT CAPITALISM
by Bernie Sanders with John Nichols
The Vermont senator depicts the impact capitalism has on key areas of our lives and ways to address this.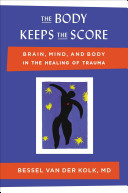 131 weeks on the list
THE BODY KEEPS THE SCORE
by Bessel van der Kolk
How trauma affects the body and mind, and innovative treatments for recovery.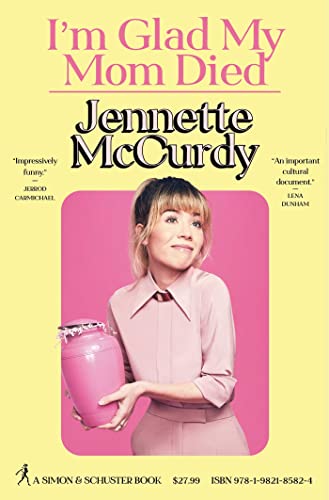 29 weeks on the list
I'M GLAD MY MOM DIED
by Jennette McCurdy
The actress and filmmaker describes her eating disorders and difficult relationship with her mother.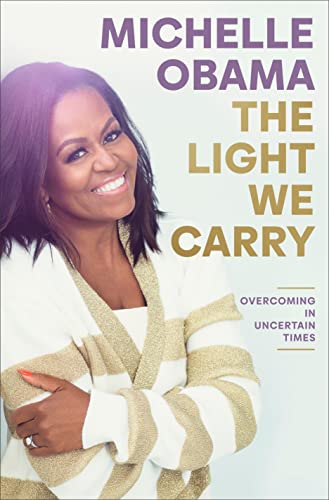 15 weeks on the list
THE LIGHT WE CARRY
by Michelle Obama
The former first lady shares personal stories and the tools she uses to deal with difficult situations.
42 weeks on the list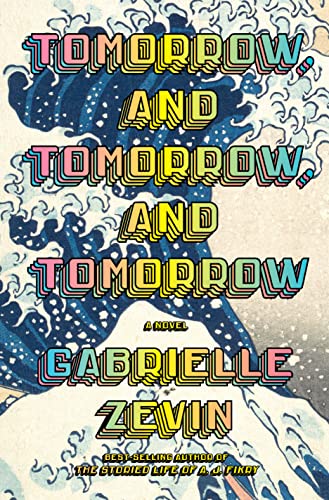 22 weeks on the list
TOMORROW, AND TOMORROW, AND TOMORROW
by Gabrielle Zevin
Two friends find their partnership challenged in the world of video game design.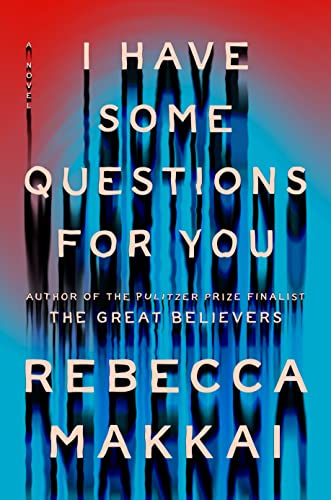 I HAVE SOME QUESTIONS FOR YOU
by Rebecca Makkai
A film professor and podcaster is invited back to teach a course at the boarding school where her roommate was murdered.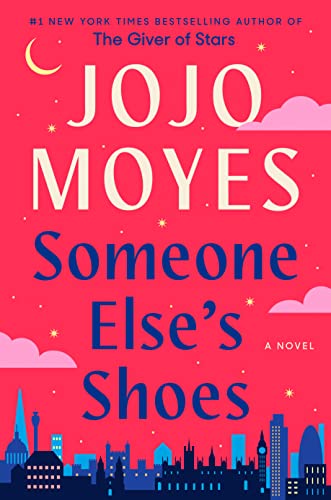 3 weeks on the list
SOMEONE ELSE'S SHOES
by Jojo Moyes
Drastic changes and a pair of six-inch high Christian Louboutin red crocodile shoes shake up the lives of two women.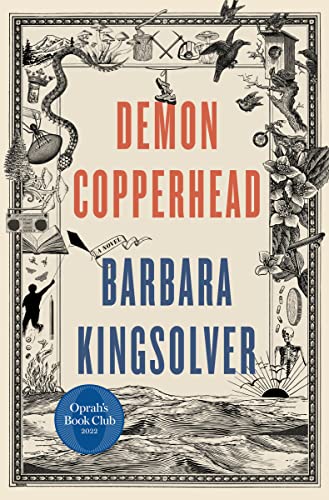 DEMON COPPERHEAD
by Barbara Kingsolver
A reimagining of Charles Dickens's "David Copperfield" set in the mountains of southern Appalachia.
Advertisement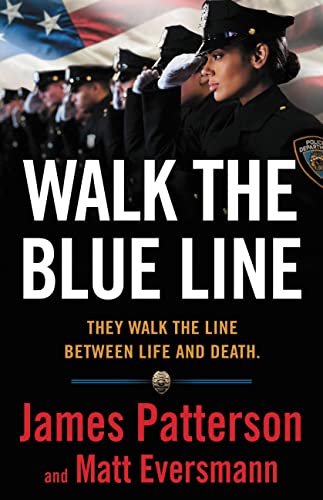 2 weeks on the list
WALK THE BLUE LINE
by James Patterson and Matt Eversmann with Chris Mooney
A collection of stories about police officers.
95 weeks on the list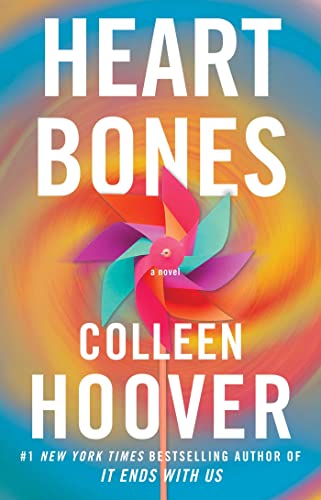 4 weeks on the list
HEART BONES
After an unexpected death prevents her from going to Penn State and and forces her to move in with her absent father, Beyah Grim has a summer fling with the rich guy next door.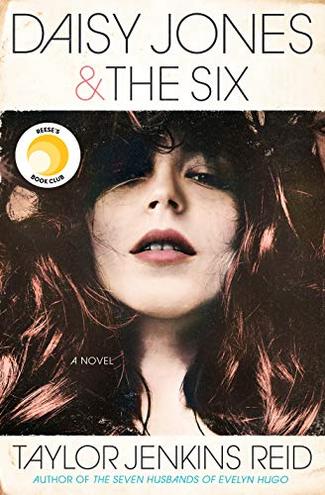 DAISY JONES & THE SIX
by Taylor Jenkins Reid
A fictional oral history charting the rise and fall of a '70s rock 'n' roll band.
227 weeks on the list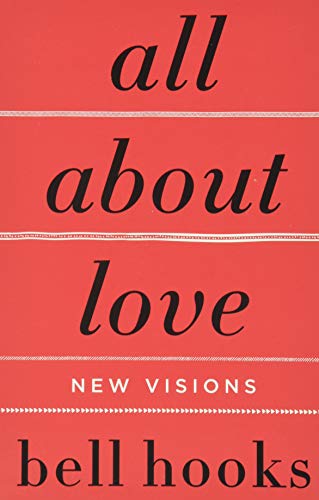 64 weeks on the list
ALL ABOUT LOVE
by bell hooks
The late feminist icon explores the causes of a polarized society and the meaning of love.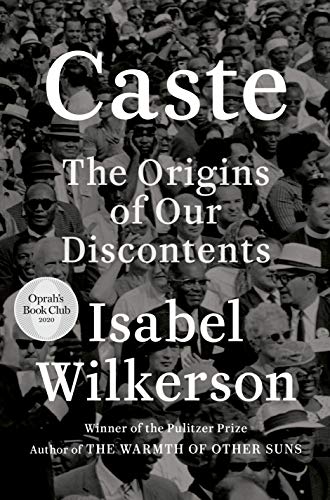 by Isabel Wilkerson
The Pulitzer Prize-winning journalist examines aspects of caste systems across civilizations and reveals a rigid hierarchy in America today.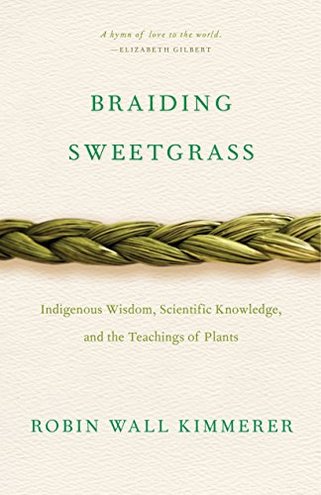 150 weeks on the list
BRAIDING SWEETGRASS
by Robin Wall Kimmerer
A botanist and member of the Citizen Potawatomi Nation espouses having an understanding and appreciation of plants and animals.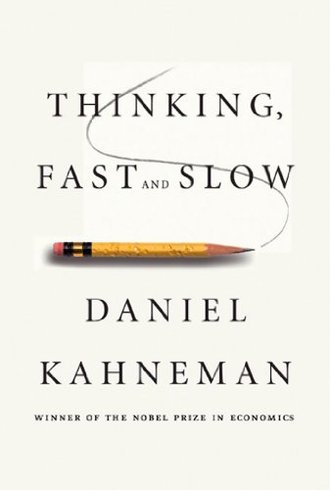 351 weeks on the list
THINKING, FAST AND SLOW
by Daniel Kahneman
When we can and cannot trust our intuitions in making business and personal decisions.
Advice, How-To & Miscellaneous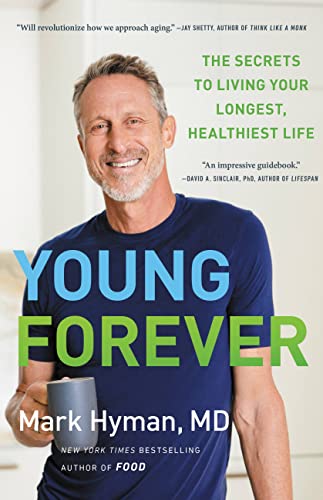 YOUNG FOREVER
by Mark Hyman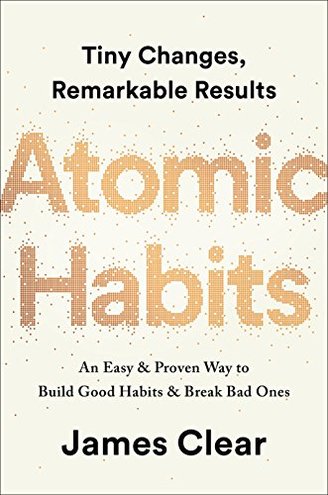 170 weeks on the list
ATOMIC HABITS
by James Clear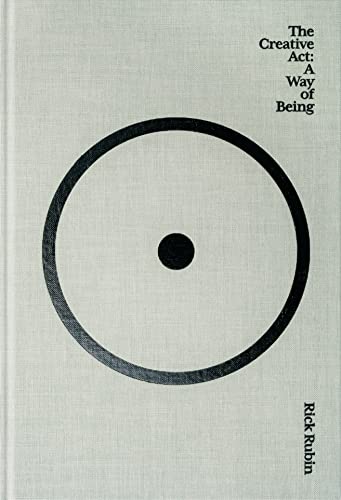 6 weeks on the list
THE CREATIVE ACT
by Rick Rubin with Neil Strauss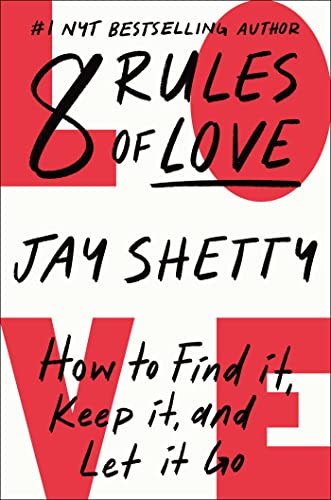 8 RULES OF LOVE
by Jay Shetty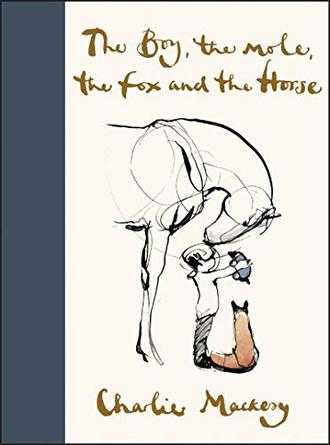 169 weeks on the list
THE BOY, THE MOLE, THE FOX AND THE HORSE
by Charlie Mackesy
Children's Middle Grade Hardcover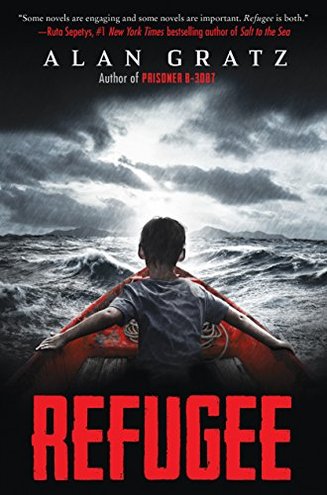 209 weeks on the list
by Alan Gratz
Three children in three different conflicts look for safe haven.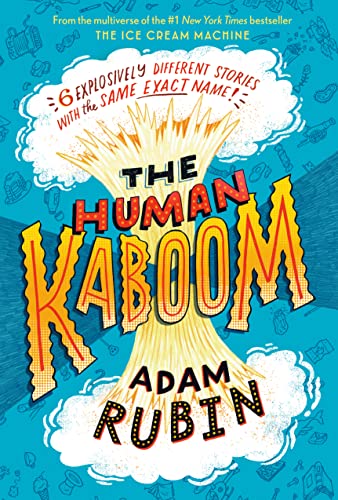 THE HUMAN KABOOM
by Adam Rubin
Six humorous tales, all with the same explosive title.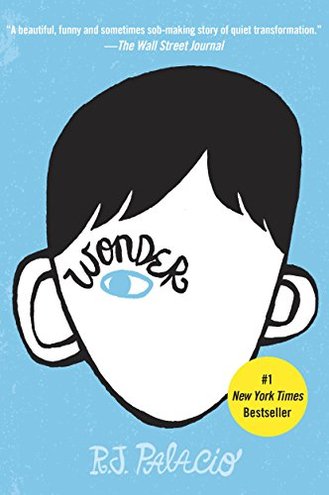 385 weeks on the list
by R.J. Palacio
A boy with a facial deformity starts school.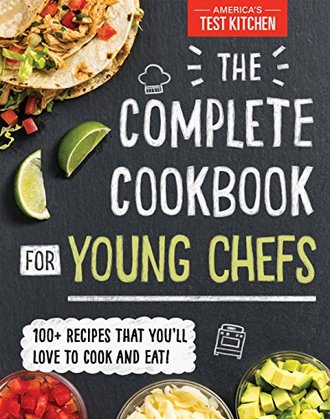 142 weeks on the list
THE COMPLETE COOKBOOK FOR YOUNG CHEFS
by America's Test Kitchen Kids
Over 100 kid-tested recipes from America's Test Kitchen.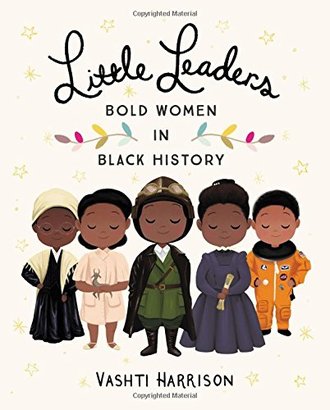 76 weeks on the list
LITTLE LEADERS
by Vashti Harrison
The biographies of 40 African-American women who made a difference.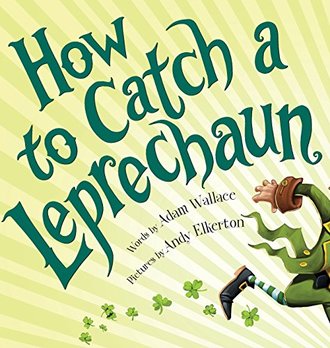 HOW TO CATCH A LEPRECHAUN
by Adam Wallace. Illustrated by Andy Elkerton
This is the year you'll finally catch a leprechaun.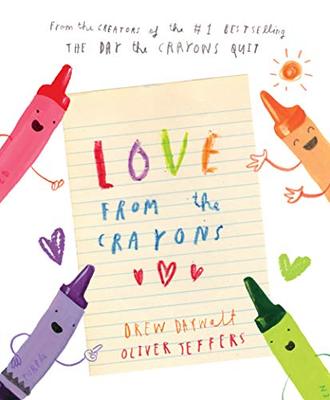 21 weeks on the list
LOVE FROM THE CRAYONS
by Drew Daywalt and Oliver Jeffers
The Crayons show the colors of love.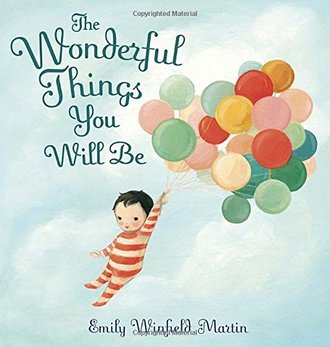 341 weeks on the list
THE WONDERFUL THINGS YOU WILL BE
by Emily Winfield Martin
A celebration of future possibilities.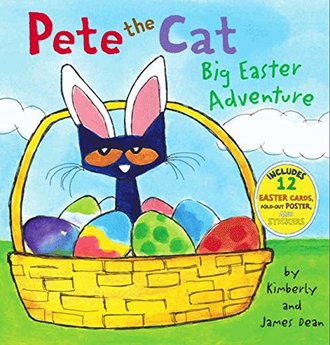 36 weeks on the list
PETE THE CAT: BIG EASTER ADVENTURE
by James Dean and Kimberly Dean
A certain rabbit needs Pete's help.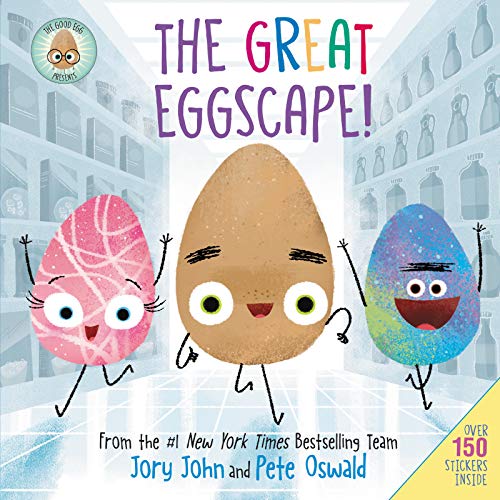 THE GOOD EGG PRESENTS: THE GREAT EGGSCAPE!
by Jory John. Illustrated by Pete Oswald
Good Egg and his pals escape their carton!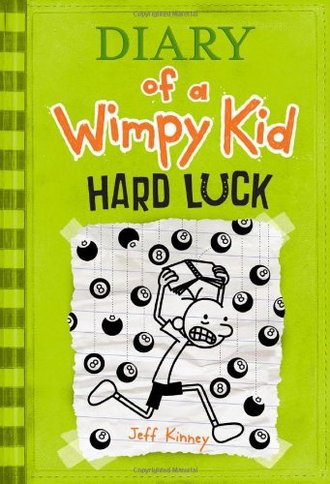 728 weeks on the list
DIARY OF A WIMPY KID
written and illustrated by Jeff Kinney
The travails and challenges of adolescence.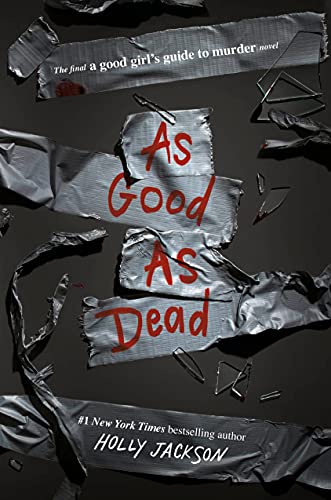 74 weeks on the list
A GOOD GIRL'S GUIDE TO MURDER
by Holly Jackson
Pippa Fitz-Amobi solves murderous crimes.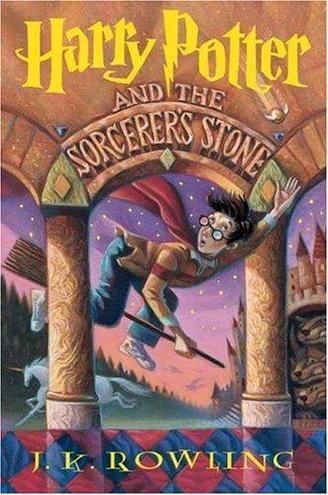 727 weeks on the list
HARRY POTTER
by J.K. Rowling
A wizard hones his conjuring skills in the service of fighting evil.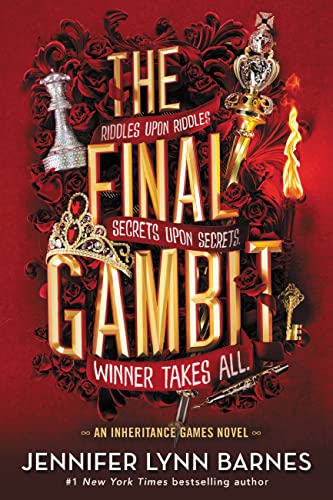 26 weeks on the list
THE INHERITANCE GAMES
by Jennifer Lynn Barnes
Avery Grambs tries to figure out why an inheritance from a stranger was bestowed upon her.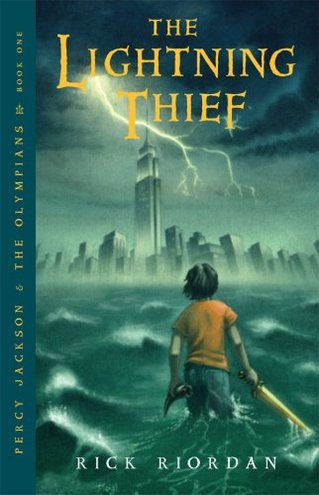 662 weeks on the list
PERCY JACKSON & THE OLYMPIANS
by Rick Riordan
A boy battles mythological monsters.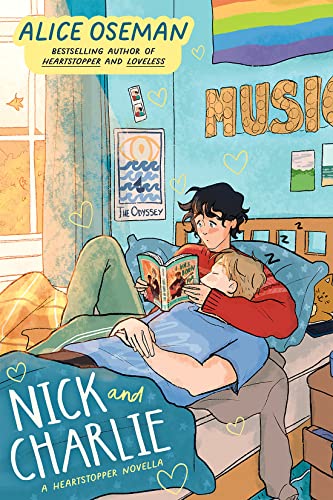 8 weeks on the list
NICK AND CHARLIE
by Alice Oseman
Nick and Charlie question whether their love is strong enough to survive being apart when Nick leaves for university.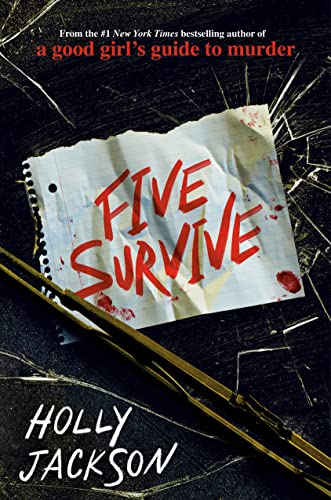 13 weeks on the list
FIVE SURVIVE
Six friends on a spring break road trip in an R.V. are the target of a sniper.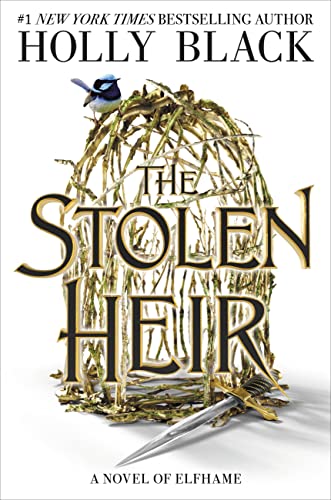 THE STOLEN HEIR
by Holly Black
Runaway Queen Suren and Prince Oak embark on a deadly and dangerous mission to the north.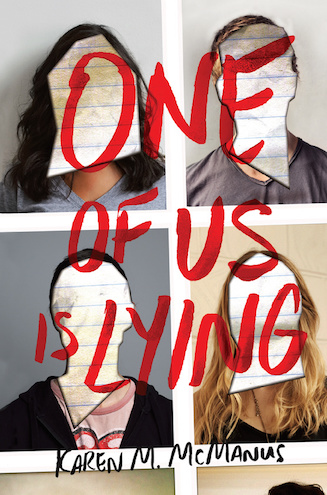 265 weeks on the list
ONE OF US IS LYING
by Karen M. McManus
For five students, a detour into detention ends in murder.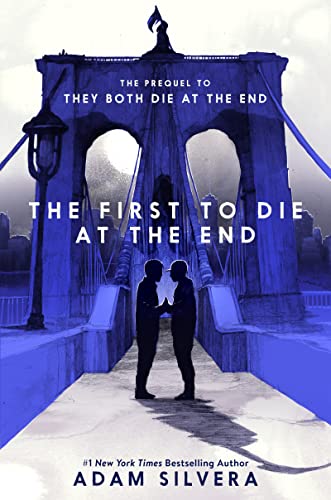 THE FIRST TO DIE AT THE END
by Adam Silvera
In this prequel to "They Both Die at the End," Orion and Valentino attend the premiere of Death-Cast in Times Square.
Weekly Best Sellers Lists
Monthly best sellers lists.
Rupert Holmes recommends 6 timeless books
Spring's most anticipated books
Ron DeSantis' 'chilling' new book
Greta Thunberg's 'impassioned anthology'
Rebecca Makkai's 6 favorite books that take place in boarding schools
Matt Ruff's 6 favorite works with supernatural themes
Heinz Insu Fenkl's 6 favorite books with themes of spirituality and growth
The Pamela Anderson we didn't know
Julia May Jonas recommends 6 captivating reads
Matthew Salesses' 6 favorite Asian American novels
De'Shawn Charles Winslow's 6 favorite books about self-identity
Allegra Goodman recommends 6 moving and powerful reads
What's in Prince Harry's new book, Spare ?
6 books to help you stick to your New Year's resolution
8 must-read books in early 2023
Texas school district investigated for pulling LGBTQ books from libraries
Meghan O'Rourke recommends 6 books on understanding pain and illness
Trump plans to release book of personal correspondence with celebrities
Uwem Akpan recommends 6 books with powerful lessons
#BookTok: Is TikTok changing the publishing industry?
Stephanie McCarter recommends 6 translations of Greek and Roman literature
Charmaine Wilkerson's 6 favorite books with themes of struggle and war
The best new Christmas-themed books for your holiday reading
Bob Dylan's publisher apologizes for replica signatures in new $600 book
Why did the government block a big merger between book publishers?
Sarah Thankam Mathews' 6 favorite books about life-changing experiences and self discovery
Lisa Unger's 6 favorite books you won't want to put down
Ross Gay's 6 favorite works with powerful and inspiring stories
Zosia Mamet recommends 6 books that will bowl you over
Nora McInerny's 6 favorite books about interpersonal relationships
5 book-to-TV adaptations you can stream now
Gregory Maguire's 6 favorite books filled with imagination
Battling over books
Gabriel Byrne's 6 favorite books with memorable characters
French author Annie Ernaux wins Nobel Prize in Literature
Weird But True
Sex & Relationships
Viral Trends
Human Interest
Fashion & Beauty
Food & Drink
trending now in Lifestyle
Furious DoorDash driver refuses to hand over food after patron...
Hollywood weight-loss drugs could trigger deadly side effect,...
My parents made a typo on my birth certificate -- I didn't know...
Whiskey fungus infests town — Jack Daniel's plants targeted in...
I'm a 'hat-fish' — mean people say I'm ugly despite hair...
Tinder launches dating dictionary to decode Gen Z language for...
No one gave up their seat for my 'baby' son on the train—and...
Wife attacks Thai sex worker she found having sex with her husband
The best new books to read: top releases, updated weekly, social links for mackenzie dawson.
View Author Archive
follow on twitter
Get author RSS feed
Thanks for contacting us. We've received your submission.
The Post regularly compiles the best books released in the past month. In the meantime, take a look at our favorite titles released in the last year.
This week's best new books
Now You See Us
Balli Kaur Jaswal (fiction, William Morrow) A wildly entertaining, sharp comedy seen through the eyes of three women who work in the homes of Singapore elite. When one of their own is suddenly accused of murder, they band together to solve the case and clear their friend's name.
Pineapple Street
Jenny Jackson (fiction, Pamela Dorman Books) A wealthy Brooklyn Heights family has drama to spare — not to mention plenty of trust funds — in this modern take on a Gilded Age novel.
In Memoriam
Alice Winn (fiction, Knopf) It's 1914, and World War I is taking the lives of countless young men sent to the front. The news seems distant to the boys at their boarding school in the English countryside — even as the names come to include their own classmates. Meanwhile, two boys pine for each other at school.
Storm Watch
CJ Box (fiction, GP Putnam's Sons) A prominent University of Wyoming professor has gone missing, and there aren't any good leads — that is, until Game Warden Joe Pickett finds the professor's frozen, mutilated body — and then his investigation is stonewalled at every opportunity.
Women are the FIercest Creatures
Andrea Dunlop (fiction, Zibby Books) Tech wunderkind Jake Sarnoff has an ex wife, a new wife, and an ex girlfriend who all decide it might be time to take him down a notch as he prepares to take his company public — having conveniently written the three women out of the startup's history.
Molly Greeley (fiction, William Morrow) Set in the Renaissance court of Catherine de' Medici, this novel recreates the story behind the legend of "The Beauty and the Beast."
Best new book releases from last week
Central places.
Delia Kai (fiction, Ballantine) When Audrey Zhou left Hickory Grove, the small town in Illinois where she grew up, she had big city dreams and no plans to look back. Now she's made it in Manhattan, and is engaged to a man named Ben. But if she's going to build a life with him, she needs to bring him home — and return to Hickory Grove, where plenty of emotional baggage awaits.
Tell Me Good Things
James Runcie (memoir, Bloomsbury) In early 2020, at the beginning of the pandemic, James Runcie and his wife Marilyn were experiencing a different type of tragedy, as they learned that Marilyn was suffering from Lou Gehrig's Disease. In this memoir, Runcie talks about Marilyn's illness and death — while also bringing her spirit to life. A raw exploration of grief and love.
Stars in an Italian Sky
Jill Santopolo (fiction, GP Putnam's Sons) The year is 1946, in Genoa, Italy, where Vicenzo and Giovanna have fallen in love. He is an aristocrat and she is a tailor's daughter – they aren't meant to be together. Fast forward to 2017 New York, when Cassandra and Luca fall in love. They feel like a perfect match — until an old family secret reveals itself.
The Exceptions: Nancy Hopkins, MIT, and the Fight for Women in Science
Kate Zernike (nonfiction, Scribner) In 1999, MIT admitted that it had been discriminating against women on its faculty — an admission that forced a long-overdue reckoning on science and sexism. This book tells the story of the 16 women — led by a woman named Nancy Hopkins — at MIT who came together to bring this important issue to the forefront.
The Critic's Daughter
Priscilla Gilman (memoir, WW Norton) Priscilla Gilman grew up on the Upper West Side in the 1970s, adoring her writer and theater critic father, Richard Gilman. When she was 10, her mother, literary agent Lynn Nesbit, announced she was leaving the marriage. What followed: Revelations about her parents' marriage and her father's double life.
A Stone is Most Precious Where It First Belongs
Gulchehra Hoja (memoir, Hachette) In February 2018, 24 members of Gulchehra Hoja's family disappeared overnight. The reason: Hoja's investigations into her people, the Uyghurs, an oppressed group in China. This memoir is a stunning look at life under Chinese rule in East Turkestan.
Best book releases from the week of December 18th
The writing retreat.
Julia Bartz (fiction, Atria/Emily Bestler Books) Alex is an aspiring author who's ready to give up when she receives an incredible invitation to attend a monthlong writing retreat hosted by feminist horror writer Roza Vallo. The opportunity almost seems too good to be true — and when she gets to the estate, things take a turn for the worse.
Zoje Stage (fiction, Thomas & Mercer) When her newly widowed mother Jackie asks to move in with her, Grace is far from thrilled. They've never had a great relationship, and she likes her space. But when the pandemic hits and Grace is laid off, it becomes her only option. Then things get truly strange; old wounds fester, and Grace has to ask herself if she's imagining things, or if her mother really has changed.
I Have Some Questions for You
Rebecca Makkai (fiction, Viking) Bodie Kane is a film professor and podcaster trying to forget a dark past; the murder of her boarding school roommate in the spring of their senior year and the subsequent arrest and conviction of the campus athletic trainer. When the school invites Bodie back to teach a course, she finds herself drawn to the past — and to the case, which makes her wonder if the wrong person might have been convicted.
The Origins of You: How Breaking Family Patterns Can Liberate the Way We Live and Love
Vienna Pharaon (nonfiction, GP Putnam's Sons) From therapist and Instagram relationship expert Vienna Pharaon comes a guide to relinquishing unhealthy baggage from childhood — and learning how old family patterns can affect our present-day behavior in surprising ways.
The Education of Kendrick Perkins
Kendrick Perkins (memoir, St. Martin's Press) Former NBA player and ESPN commentator Kendrick Perkins opens up in this thoughtful memoir, describing the devastating effects of a father who abandoned him and a mother who died violently when he was still a child.
We Should Not Be Friends
Will Schwalbe (memoir, Knopf) In college, Will Schwalbe's friends were mostly comprised of theater people, artists and writers. People like him. And then he met Chris Maxey, a brash wrestler who would go on to become a Navy SEAL. The two became unlikely friends over a lifetime. A moving testimony to the power of friendship — and the importance of forging relationships with people who are not like you.
Best book releases from the week of December 11th
Stone cold fox.
Rachel Koller Croft (fiction, Berkley) Bea has long been schooled in the art of marrying rich, lessons her mother passed on. She knows all about the long con. She's identified one final target — blueblood Collin Case — and the ultimate challenge lies not only in getting the ring, but in gaining the approval of his family and his difficult best friend.
Someone Else's Shoes
JoJo Moyes (fiction, Pamela Dorman Books) Nisha Cantor has been living the high life — until her husband announces he wants a divorce and cuts her off. Nisha has lost everything — including her gym bag, which Sam Kemp has just walked off with in a stressed-out daze. When Sam puts on Nisha's red Louboutins, she's hit with the realization that something needs to change, starting with her.
Liliana's Invincible Summer
Cristina Rivera Garza (memoir, Hogarth) In the summer of 1990, Cristina Rivera Garza's sister Liliana was murdered by an abusive ex-boyfriend who never stood trial. The case was unresolved. In 2019, Cristina traveled to Mexico City, hoping to gain some sort of closure. What follows is a moving account of her sister's last summer — against the backdrop of femicide and gendered violence.
My What If Year
Alisha Fernandez Miranda (memoir, Zibby Books) Alisha Fernandez Miranda was about to turn 40, highly successful, but also overworked and exhausted. She decided to give herself a break: A year to ask "What If?" as she pursues the dreams of her youth — with often hilarious results.
Cold People
Tom Rob Smith (fiction, Scribner) Earth has been invaded by a strange omnipotent force, giving humanity 30 days to reach the one place it's allowed to exist: Antarctica. In this strange cold new world, the survivors struggle to reinvent civilization under extreme conditions.
Gods and Mortals
Sarah Iles Johnston (nonfiction, Princeton University Press) A major new retelling of the ancient Greek myths from one of the world's experts, offering new narrations of the best known tales and others that are more seldom told.
Best book releases from the week of December 4th
Jessica George (fiction, St. Martin's Press) Maddie has a stressful life in London. Her mom spends most of her time in Ghana, but still manages to boss her around from afar, and Maddie is the primary caretaker for her dad, who has late-stage Parkinson's. When her mom returns from Ghana, Maddie seizes the chance to get out of the house and start living her own life, tackling everything from internet dating to career challenges.
All the Beauty in the World: The Metropolitan Museum of Art and Me
Patrick Bringley (memoir, Simon & Schuster) Few know the secrets of the Metropolitan Museum of Art like the guards who roam its two million square feet treasure, keeping an eye on its treasures. For a decade, Patrick Bringley was one of them, and in this moving memoir, he recounts bonding with his colleagues and marveling at the beautiful works of art he is entrusted to protect.
The Laughter
Sonora Jha (fiction, HarperVia) Dr. Oliver Harding is a tenured professor, long set in his ways while the campus around him buzzes with tension. His orderly world is upended by a beautiful new colleague, Muslim law professor Ruhaba Khan. In a bid to curry favor with her, Harding strikes up an awkward relationship with her teenage nephew, who has come from France to live with her.
Zig-zag Boy: A Memoir of Madness and Motherhood
Tanya Frank (memoir, WW Norton) In 2009, Tanya Frank's 19 year old son Zach experienced a psychotic break. In the years — and shifting diagnoses — that followed, Tanya would become a fierce advocate for her son as she tried to navigate broken mental healthcare systems. A moving testament of a mother's love.
The Last Orphan
Gregg Hurwitz (fiction, Minotaur) As a child, Evan Smoak was taken from a group home and trained as an assassin as part of the government's Orphan Program. When he broke with the program, he left with a lot of secrets. The government has eliminated the other orphans in the program and would like to permanently silence Evan as well. In the past, he's always been one step ahead of them — until now.
Code Gray: Death, Life and Uncertainty in the ER
Farzon A. Nahvi (memoir, Simon & Schuster) A fascinating memoir by a doctor that brings the reader into the hospital during a routine shift at an urban ER and invites the reader to see things from a physician's perspective.
Share this article:
Search Please fill out this field.
Manage Your Subscription
Give a Gift Subscription
Sweepstakes
Entertainment
PEOPLE Picks the Best New Books of the Week
A hollywood mogul's comeuppance, a married couple's sea change, and a tale of love and video games: here are our picks to read right now. edited by kim hubbard and sandra sobieraj westfall, the work wife by alison b. hart.
Hart's knockout debut takes us inside the hive of activity surrounding billionaire movie producer Ted Stabler and his wife at their Hollywood compound. As the polo-shirted worker bees — led by their queen, the ferociously capable and dangerously undervalued Zanne — swarm into action to produce a sumptuous charity benefit, the rumblings begin. Long-buried secrets involving all the women in Ted's life are about to burst into view. Vengefully delicious. — Marion Winik
Buy It: Amazon , Bookshop.org
Our Wives Under the Sea by Julia Armfield
Gone for months after her submarine sinks, Miri's marine biologist wife finally returns — but she seems to be a creature from another world, drifting ever further from Miri's grasp. Original and haunting. — Robin Micheli
Tomorrow, and Tomorrow, and Tomorrow by Gabrielle Zevin
The story of three brilliant kids who found a video game company, this book is about so much more — friendship, love, loyalty, violence in America and the magic of invented worlds. Gorgeous. — Marion Winik
Don't Look Back by Joe Calderone
A suspenseful, eye-opening thriller about the firefighters who lost their lives on 9/11, written by a former investigative reporter at the New York Daily News . — Kim Hubbard
Why Didn't You Tell Me? by Carmen Rita Wong
Former CNBC host Wong grew up trying to navigate three confusing realities: the Latina world of her volatile mom, the immigrant Chinese one of her hustler dad and the white-picket-fence suburbs of her mother's next husband. But it wasn't until decades later, when her mother died, that Wong unearthed shattering secrets about whose daughter she really is, upending her identity once again. A stunner about race, culture and the deeper meaning of family. — Caroline Leavitt
What Jonah Knew by Barbara Graham
How does 7-year-old Jonah, who's always cried for his "other" mother, know details of the life of Henry Bird, a musician who vanished years ago? And does Jonah hold the clue to Henry's disappearance? This riveting psychological thriller raises provocative questions about life and death. — Robin Micheli
The It Girl by Ruth Ware
Freshman year at Oxford was going great — until Hannah found her roommate dead. When the man she helped convict dies in jail 10 years later, lingering doubts drive her back to the world she fled. So many flawed friendships, so many promising red herrings... The pages just turn themselves. — Marion Winik
Normal Family by Chrysta Bilton
In the mid-1980s a gay woman in Los Angeles tried every method available to conceive a child (including asking pal Warren Beatty for help) before persuading a dashing stranger to donate sperm — and to play the role of father. Their daughter Chrysta Bilton's tumultuous upbringing was capped off with an ancestry.com bombshell: Her father has at least 35 other children. Bilton's twisty life story is fascinating, and her eye for detail and ability to plumb her painful past for meaning make this a riveting debut. — Claire Martin
A Lady's Guide to Fortune Hunting by Sophie Irwin
Jilted by her fiancé, Kitty Talbot doesn't need a hero — just a deep-pocketed husband to save her family. So she heads to London, where a disapproving Lord Radcliffe interferes with her plans. Bridgerton fans will swoon over this entertaining romp through Britain's Regency-era high society. — Lisa Greissinger
The Bodyguard by Katherine Center
When straight-arrow Hannah Brooks gets hired to protect a very famous — and hunky — movie star from a stalker at his family's Texas ranch, she breaches her cardinal rule: Don't get emotionally involved with your clients. With speedy pacing and sexual tension for miles, this tale packs a punch.
Fellowship Point by Alice Elliott Dark
This classic novel of character explores the lifelong friendship between two eighty-something Philadelphia women who co-own a chunk of land in Maine. When writer Agnes finds she's blocked, when devoted wife Polly is widowed, when their land is threatened by development and old secrets emerge, the bedrock of their connection shifts in unimaginable ways. Engrossing and studded with wisdom about long-held bonds. — Marion Winik
A Gracious Neighbor by Chris Cander
Martha feels isolated in her Houston suburb. But when her popular ex-classmate Minnie moves in next door, Martha eagerly — then obsessively — pursues a friendship. A suspenseful tale of relationships, loneliness and what goes on behind closed doors. — Rennie Dyball
The Catch by Alison Fairbrother
When Eleanor's adored dad leaves a bizarre bequest, her grief is derailed by bewilderment. Her quest to understand unfolds against the backdrop of a high-pressure job among the millennials of Washington, D.C. An affecting, often funny debut by E.L. Doctorow's granddaughter. — Marion Winik
Horse by Geraldine Brooks
This captivating historical novel follows two unlikely love affairs, centuries apart. The first, in the antebellum South, begins when an enslaved boy becomes the groom of a bay pony — who grows into the fastest stallion in racing history. The second, in modern Washington, D.C., is sparked when a Nigerian grad student pulls an old painting of a horse from the trash, then falls for the woman who helps him authenticate it. The connections between the stories are brilliant, shocking and profound. — Marion Winik
Girls They Write Songs About by Carlene Bauer
Charlotte and Rose meet at a New York music magazine in 1997 and become joined at the hip, soul sisters planning to reject domesticity while becoming famous writers and heartbreakers. Then ambitions shift and promises are broken. A fantastically vivid story about feminism and friendship. — Mary Pols
Rough Draft by Katy Tur
The MSNBC anchor explores her complex relationship with her father, helicopter news pioneer Zoey Tur, who transitioned to female in 2013 and was both an inspiration and a terror to Katy during her youth. An unapologetic look at childhood wounds and how they steeled her for the abrasive world of political reporting. — Marissa Charles
Jackie & Me by Louis Bayard
Lem Billings was John F. Kennedy's prep school roommate and a close friend. He was also gay. This captivating work of historical fiction offers an intimate look into Lem's relationships with the charismatic young senator and the budding journalist Jacqueline Bouvier, whom JFK enlists Lem to vet. As the couple's go-between, Lem ultimately loves — and loses — both. "I'm not making a mistake, am I, Lem?" Jackie asks, pondering her future. The rest is history. — Anne Leslie
Just by Looking at Him by Ryan O'Connell
Elliott is 35, gay and a TV writer living with cerebral palsy and battling ableism and alcoholism — a lot like the author, known for the Netflix series Special . This debut teeters between "I can't believe you said that" honesty and "I really can't believe you said that" hilarity. — Jason Sheeler
City of Likes by Jenny Mollen
Meg, an unemployed copywriter desperate to ignite her career and be a good mother in status-obsessed Manhattan, gets caught up in momfluencer hell. Mollen, an Instagram star herself, wields knife-edged wit and insights to skewer the excesses of social media culture and New York City's elite. — Robin Micheli
The Midcoast by Adam White
Looking for an addictive summer read? This crime drama embedded in a moving portrait of two Maine families marks the debut of a genius storyteller. Andrew and Ed Thatch meet as teenagers working at the Thatch family lobster pound. When Andrew returns to Damariscotta as an adult, Ed and his wife are the local "It" couple; as the novel opens, they are throwing a lavish reception for their daughter's college lacrosse team. Then the police cruisers arrive. — Marion Winik
Tracy Flick Can't Win by Tom Perrotta
The aspiring school president of Perrotta's 1998 Election is back as a single mom and high school VP contending with hot-button issues like toxic masculinity, tech-bro culture and #metoo. Engrossing and mordantly funny. — Claire Martin
Nora Goes Off Script by Annabel Monaghan
After shooting scenes at the home of a film's newly divorced writer, its heartthrob star stays on to get a taste of normal life. A witty and poignant roller coaster that springs a delightful surprise. — Robin Micheli
The Wild One by Colleen McKeegan
If you like your s'mores with a side of suspense, The Wild One serves up plenty of sticky situations (of both varieties) to devour. The book follows Amanda at an idyllic summer camp where something goes horribly wrong one night — and then again a decade later, as she grapples with the consequences as her secrets start to unravel around her. When she returns to the pine-shaded scene of the crime, it becomes apparent that sometimes, the horrors teenage girls can inflict on each other are scarier than anything else. — Alex Apatoff
The Latecomer by Jean Hanff Korelitz
The Oppenheimer triplets feel none of the affection toward one another that is expected of them. As they grow up in Brooklyn in the 1980s, their mother tries (and fails) to get them to connect, while their father spends his days distracted by a growing art collection and buried shame from his past. College offers up freedom and independence for the trio but also a chance for old secrets and resentments to converge. Korelitz ( The Plot ) enthralls once again with this delicious family saga. — Emma Dries
The Foundling by Ann Leary
The 1920s setting is dark: an institution where "feebleminded women of childbearing age" are "protected" from the world. But an irresistible teenage narrator and the jaw-dropping caper she pulls off make this novel a kick. — Marion Winik
On Gin Lane by Brooke Lea Foster
Pressured to become a society wife by her wealthy parents in 1957, Everly yearns for a career in photography — and slowly grows bolder. Her journey captures the excitement and trepidation of women forging a new era. — Robin Micheli
Bloomsbury Girls by Natalie Jenner
In 1950 London, Bloomsbury Books runs on tradition and the 51 rules of its longtime manager Herbert Dutton. While the hidebound shop has three female employees — Vivien, an aspiring writer who lost her fiancé in the war; the unhappily married Grace; and Cambridge graduate Evie Stone — the men have all the authority. But things change when Dutton takes a medical leave, and the women decide to take matters into their own hands and modernize. Just delightful. — Lisa Greissinger
The Mind and the Moon by Daniel Bergner
After decades of seeing his brother nearly buckle under psychiatric diagnoses and medications, Bergner wondered: Did any of it really help? His heartfelt book threads the stories of three fascinating patients and raises urgent questions about how we view and treat mental illness. — Marion Winik
Lucky Turtle by Bill Roorbach
Shipped off to a Montana reform camp after her role in an armed robbery, a Massachusetts teen falls for an older camp worker, the stoic but sensitive Turtle of the title. They escape into the wilderness — where the often cruel beauty of the natural and man-made worlds collide. An unforgettable love story. — Andy Abrahams
This Time Tomorrow by Emma Straub
Alice Stern has never strayed far from her New York City roots. She works at the high school she attended and constantly texts her childhood bestie. After passing out drunk on her 40th birthday, she wakes up in her 16-year-old body (think 13 Going on 30 , in reverse): Suddenly she can have a do-over with the crush she never forgot and spend more time with her ailing dad. A rollicking trip to 1990s Manhattan combined with a tender — and rare — ode to parental love. — Claire Martin
Notes on Your Sudden Disappearance by Alison Espach
Fourteen-year-old Sally Holt is a lonely smartypants who has a crush on her big sister's boyfriend — so the morning the couple take a detour to drop her off at middle school is extra special. Until it turns out to be the end of Sally's world. Based on the author's life, this tale of unimaginable loss is riveting and real. — Marion Winik
Trailed by Kathryn Miles
Who murdered Lollie Winans and Julie Williams as they were hiking in Virginia's Shenandoah National Park in 1996? While interviewing hundreds of experts about the gruesome deaths, Miles grew doubtful that the FBI's prime suspect was the killer, coming to her own persuasive, chilling conclusion. A gripping look inside a tragic unsolved case. — Richard Eisenberg
Vigil Harbor by Julia Glass
Life is turbulent in the fictional Massachusetts hamlet of Vigil Harbor during the post-pandemic era, which Glass ( Three Junes ) imagines as a decade from now. There's a surge in divorces among the yachtclub set, the climate crisis has ravaged the seashore, and the tentacles of global terrorism have infiltrated even this secluded spot. Then two strange visitors arrive in town, adding to the chaos and dredging up secrets from the past. An engrossing, richly drawn and exquisitely told story of small-town residents grappling with the difficulties of changing times. — Claire Martin
Where the Children Take Us by Zain Asher
The extraordinary story of how CNN anchor Asher's mom, a Nigerian widow who had survived genocide and famine, made certain that poverty and racism wouldn't stop her kids. By plastering the walls with Black success stories, starting a family book club and insisting on studying, she made her dreams for them become reality. Awe-inspiring. — Caroline Leavitt
One Day I Shall Astonish the World by Nina Stibbe
A master wielder of dry British humor, Stibbe ( Love, Nina ) here chronicles 30 years in the lives of frenemies Susan and Norma — a tangle of sweetness, snubs and secrets from their university days to middle age. There's an LOL moment on almost every page, which makes the pandemic ending astonishingly moving. — Marion Winik
The Good Left Undone by Adriana Trigiani
Crowd-pleaser Trigiani is back with another immersive saga, this time focused on the Cabrelli family, expert gem cutters in a Tuscan town for centuries. As matriarch Matelda recollects the life of her mother, a strong-willed young nurse who was banished from town in the 1940s after crossing the local priest, she reveals secrets and creates a new bond with granddaughter Anina. A celebration of family and a paean to the power of storytelling. — Robin Micheli
Marrying the Ketchups by Jennifer Close
Everything's falling apart: Jane Sullivan's marriage, her sister's band, their cousin's relationship. All are drawn back to the Chicago eatery their grandfather founded. Weaving her story around the restaurant, the Cubs' fortunes and the mood after the 2016 election, Close serves up a treat. — Robin Micheli
I'll Show Myself Out by Jessi Klein
The outrages of motherhood can be timeless or of the moment — and comic fireball Klein offers comfort for both. Post-pregnancy body and homemade Halloween costumes? Toddler superfoods and COVID school closures? Her humor and insights are spot-on. — Marion Winik
Sea of Tranquility by Emily St. John Mandel
Gaspery-Jacques Roberts is leading a boring life, albeit in a futuristic moon colony, until he lands a job investigating "the possibility that all of reality is a simulation." He becomes a time traveler, encountering ordinary people at extraordinary moments in their lives, centuries away from his own. Or maybe closer than he thinks. Fusing sci-fi and great storytelling, this imaginative novel from the author of Station Eleven explores how technology might control our fate if we abandon compassion. — Anne Leslie
Playing With Myself by Randy Rainbow
Comedian Rainbow (yes, his real name) is as clever and camp as you might expect from his deliciously entertaining YouTube videos. His story is also deeply touching, as it chronicles his struggles with a bullying father, an eating disorder and sometimes crippling social anxiety. — Judith Newman
The Patron Saint of Second Chances by Christine Simon
In order to raise crucial funds for his tiny Italian town, the self-appointed mayor starts a rumor that a star will be filming there — and the lies multiply. A charming farce that highlights the triumph of hope and community in an often unforgiving world. — Robin Micheli
Lessons in Chemistry by Bonnie Garmus
At the dawn of the 1960s, Elizabeth Zott finds herself the star of Supper at Six , a cooking show that's taken America by storm. But her heart is not in the kitchen — she's a brilliant chemist fired from her lab because she's pregnant and single. Between the outrageous sexism and the bitter misfortune that thwart our heroine at every turn, this may not sound like a comic novel, but it is. Full of charm, energy and hope — and featuring a really great dog — it's one to savor. — Marion Winik
The Wise Women by Gina Sorell
Advice columnist Wendy Wise's daughters are in crisis — one swindled by a husband, the other stretched thin from helping everyone but herself. Wendy's own life is a mess too. Can she right the family ship? Witty and wise. — Claire Martin
Tasha by Brian Morton
Bereft and rueful after his mom's death, Morton sat down to write a book. His affecting, funny tribute captures the complexities of the mother-son bond, the crazy-making choices of caretaking and the mixed blessings of small-town life. — Marion Winik
Left on Tenth by Delia Ephron
Playwright and screenwriter Ephron's memoir covers some grim territory: losing a spouse; mourning a cherished sibling (writing partner Nora, who died in 2012); and confronting one's own mortality (in 2017 Ephron was diagnosed with the same cancer that killed her sister). But this endearing read is anything but depressing, thanks to vibrant, witty storytelling, a second chance at love and the hovering hope of a happy ending right out of a movie, like the Ephrons' You've Got Mail . — Mary Pols
Memphis by Tara M. Stringfellow
Fleeing domestic violence, a mother and her two daughters move into the ancestral home grandmother Hazel always meant as a refuge. There they navigate real and imaginary boundaries to create a safe space. Spanning 70 years, Memphis lovingly renders all the ways a community can love you back to life. — Deborah Douglas
The Candy House by Jennifer Egan
When tech mogul Bix Bouton develops "Own Your Unconscious," which allows users to share memories to a collective cloud, the societal implications are profound. Egan brilliantly explores the interconnected lives of those who embrace the technology and those who reject it entirely. Mesmerizing. — Emma Dries
What Happened to the Bennetts by Lisa Scottoline
The four Bennetts are driving home from a field hockey game when they are forced off the road by carjackers. Things quickly turn tragic, then mystifying, as the family is rushed from the hospital into the witness protection program. Fortunately, unassuming court-reporter dad Jason turns out to be both an investigative genius and an action hero. Scottoline just keeps ratcheting up the pressure in what may be her most emotionally intense nail-biter to date. — Marion Winik
Young Mungo by Douglas Stuart
When a romance develops between two teenage boys (one Protestant, one Catholic) in a Glasgow housing project, the danger of discovery is all too real. Like Shuggie Bain , the author's acclaimed debut, this is a raw, tender and generous story of love and survival in tough circumstances. — Helen Rogan
Let's Not Do That Again by Grant Ginder
What's worse than a daughter running off to Paris, going gaga over a handsome fascist and ending up in the news breaking windows during a riot? If it all happens amid her mom's run for New York senator! Ginder is a genius at finding the hilarity — and the heart — in crazy-making family drama. — Marion Winik
Tell Me Everything by Erika Krouse
In this riveting true-crime memoir, former PI Krouse reveals how her own childhood abuse led to her role as an investigator in a landmark Title IX sexual-assault case targeting the University of Colorado's win-at-any- cost football program, where recruits often went unpunished for sexual crimes and blame fell on victims. Krouse's fight for justice (there was a $2.85 million settlement from the university in 2007) shows how we can truly enact change — in society and in ourselves. — Caroline Leavitt
The Next Thing You Know by Jessica Strawser
As an end-of-life doula, Nova Huston helps the terminally ill face death. But can she convince 36-year-old musician Mason Shaylor, who wants to die after a career-ending botched surgery, that his life still holds purpose and passion? Grab the tissues. — Lisa Greissinger
Her Last Affair by John Searles
In this circuitous mystery, the lives of a widow with a shadowy past, her charming male tenant, a woman desperate to escape her loveless marriage and a travel writer with anger issues intersect and explode into more than one shocking ending. Delightfully creepy. — Andy Abrahams
Truly, Madly by Stephen Galloway
The stuff of Hollywood legend, Vivien Leigh and Laurence Olivier's passionate romance and 20-year marriage were shadowed by the Gone With the Wind star's battle with bipolar disorder. Afraid she would be pronounced mad and institutionalized, both she and Olivier resisted seeking treatment; she was finally given then-crude electroconvulsive therapy (ECT), since mood stabilizers like lithium were not yet available. A haunting, irresistible read. — Marissa Charles
Run, Rose, Run by Dolly Parton and James Patterson
When singer AnnieLee Keyes arrives in Nashville, she catches the attention of a country legend — even as she's hunted by a threat from her past. A rollicking thriller by two of our greatest storytellers. — Sam Gillette
Booth by Karen Joy Fowler
An ambitious novel of Lincoln assassin John Wilkes Booth and his family: adoring mom, alcoholic dad and siblings, including a more talented actor brother. Slow-burning and rich, it illuminates America's core contradictions. — Mary Pols
The Club by Ellery Lloyd
Island Home is the latest addition to an exclusive chain of resorts helmed by the tyrannical genius Ned Groom, his weak brother Adam and their female lackeys. Its launch weekend is an invitation many would kill for, and it seems some have, as the book opens with news reports of mayhem. Written by a husband-and-wife team under a pseudonym, The Club is a smart, stylish and savage thriller that goes straight for the jugular. — Marion Winik
Chorus by Rebecca Kauffman
Spare and elegiac, this novel-in-stories about seven siblings, set mostly in mid-century Virginia, slowly unravels the secrets around their mother's early death. Kauffman's insight into her characters' hearts reveals the process by which even the deepest hurts are outlived. — Marion Winik
And a Dog Called Fig by Helen Humphreys
A lovable whirlwind with very sharp teeth, Fig shatters Humphreys's tranquility but prompts this wise meditation on why dogs make ideal companions for writers. "Isn't it wonderful," she writes, "to relearn what is good in life... under the guise of teaching the puppy?" — Anne Leslie
The Love of My Life by Rosie Walsh
Emma Bigelow is a renowned British marine biologist with a doting husband, a toddler — and some very dark secrets. When she gets cancer, her journalist husband is tasked with composing her obituary, and as he unearths her past, their idyllic life begins to implode. Is he really their daughter's father? What's happening on her frequent work trips? Combining the gripping pace of a psychological thriller with the tenderness and sorrow of a love story gone wrong, this one's a winner. — Claire Martin
The Paris Apartment by Lucy Foley
A strange voice mail leads Jess to believe her half brother Ben has gone missing — and she suspects the less-than-friendly neighbors in his building are involved. Can she solve the mystery? Another clever, cliff-hanger-filled thriller from the author of The Guest List . — Sierra Hoeger
The Beauty of Dusk by Frank Bruni
In this eloquent meditation on aging and resilience, journalist Bruni recounts his journey to acceptance after a stroke robbed him of much of his vision in the right eye. Instead of despairing, he sets out to learn how others navigate sight-impaired worlds — and rediscovers the gifts in his own life. — Andy Abrahams
Funny Farm by Laurie Zaleski
Fleeing a brutal husband, the author's mother moved with her kids to a squatters' shack, where she began taking in other hapless creatures: abandoned animals. Zaleski vowed to buy a farm one day so her mom could rescue on a grander scale — and Funny Farm was born. The N.J. property now houses 600 ducks, goats, pigs, dogs and horses and draws 100,000 visitors a year. An ebullient memoir and a reminder that the bigger your heart, the greater the rewards. — Caroline Leavitt
Our American Friend by Anna Pitoniak
When First Lady Lara Caine asks former White House correspondent Sofie Morse to write her biography, Morse is intrigued. But could what she learns about the Russian-born Caine's complicated life bring down the Presidency? A gripping tale of the Cold War and its legacy. — Lisa Greissinger
Life Without Children by Roddy Doyle
A grieving COVID nurse is "afraid to close her eyes" after her shift.A devoted couple are torn apart by the virus. A father searches for his missing son during lockdown. These compassionate stories explore modern-day loneliness, revealing how much we all need to hear and say, "I love you." — Anne Leslie
Wildcat by Amelia Morris
Leanne Hazelton is finally hitting her stride: A new mother living in her new house in Los Angeles, she's about to publish her first book after years of working in retail. But when her best friend, Regina — who'd always been the richer, more successful, better connected of the two — is unsupportive, even spiteful, the knives come out. A witty, wise examination of friendship, class and family, and a hilarious, pitch-perfect send-up of L.A'.s bougie-bohemian class. — Claire Martin
Black American Refugee by Tiffanie Drayton
Journalist Drayton makes a powerful argument: For African Americans, escaping the U.S. and its racial inequities can be an act of self-preservation. In this strong, emotional debut, she explores what led her to leave a New Jersey town for the Caribbean — and stay there. — Lynn Brown
The Boy With a Bird in His Chest by Emme Lund
A small, wise bird named Gail lives inside Owen, dispensing advice — and serving as a metaphor for his queerness. Fearing he'll be turned into a circus sideshow, his mother hides him away until he's a young teen, when he begins to explore his identity. A sublime and surprising coming-of-age novel. — Claire Martin
The Family Chao by Lan Samantha Chang
Leo, the tyrannical and philandering patriarch of a Chinese American family in Wisconsin, has wreaked havoc in the lives of his three grown sons; his wife, Winnie, has fled to a local Buddhist sanctuary. When Dad is found dead in the freezer at the family's restaurant after a lavish Christmas party, oldest son Dagou, the eatery's chef, gets put on trial for murder. A hilarious mystery that's also a searing take on assimilation and the American dream. — Richard Eisenberg
In the Shadow of the Mountain by Silvia Vasquez- Lavado
The author rose above sexual abuse, alcoholism, homophobia and the velvet handcuffs of corporate success when she climbed Mt. Everest, taking other survivors of trauma with her to the top of the world. You'll finish her incredible story in tears. — Marion Winik
Recitatif by Toni Morrison
When Twyla and Roberta grow close in a children's shelter, it doesn't seem to matter that one is Black and the other white. But when they cross paths as adults, race rises to the surface. Written in 1980 and newly republished, Morrison's only short story —which doesn't specify which character is which race — keeps you guessing with every line. — Emma Dries
Free Love by Tessa Hadley
In the London suburbs in 1967, Phyllis Fischer puts on lipstick and a party dress and prepares to entertain the son of her husband's old friends. He'll likely be dull, but who cares? She's still the ideal hostess, pleased with her pork terrine and her charming house. The speed at which Phyllis's perfect life unravels is the first of many welcome jolts delivered by this brilliantly observed novel. Is she a train wreck or having an awesome midlife crisis? Maybe both. — Mary Pols
Black Cake by Charmaine Wilkerson
When their Caribbean-born mom dies, estranged siblings learn she's left a piece of her famous cake for them to share. But first they must confront secrets going back to a 1965 wedding where the groom died and the bride disappeared into the sea. A delicious debut. — Marion Winik
Violeta by Isabel Allende
Born to a wealthy Chilean family, Violeta suffers great loss as economic collapse and a military dictatorship unravel her country. Somehow, despite abuse and the deaths of loved ones, she maintains her fierce spirit. Allende's latest is an immersive saga about a passion-filled life. — Sam Gillette
Vladimir by Julia May Jonas
A brilliant middle-aged professor finds the lens turned on her open marriage when her husband, the chair of the English department at their liberal arts college in upstate New York, comes under investigation for past affairs with former students. At the same time, her own obsession with Vladimir, a handsome younger novelist newly arrived on campus, sends her on a tantalizing but dangerous path. This is a timely, whip-smart and darkly funny debut. — Sam Gillette
Easy Street by Maggie Rowe
When Maggie Rowe's husband, formerly a writer on Golden Girls , meets a mother-daughter panhandling team who are also his biggest fans, he and Maggie learn how much trouble you can get into just trying to do the right thing. Especially if, like Maggie, you have mental health issues of your own. Poignant and often hilarious. — Marion Winik
One Step Too Far by Lisa Gardner
A sinister mystery unfolds deep in the Wyoming wilderness as Frankie Elkin — a woman dedicated to helping solve cold case — joins a final search for a long-lost hiker. You'll root for Frankie (and for a diligent cadaver dog named Daisy) on every page of this tense, crackling read. — Rennie Dyball
Real Easy by Marie Rutkoski
This riveting crime novel about the disappearance of two women from the Lovely Lady strip club outside Chicago is also a deep dive into the lives of the cops, dancers, children and perps orbiting the case. Rutkoski draws on her personal experience as a dancer, creating a club scene so visceral you practically inhale the cigar smoke. An adrenaline ride filled with grit and compassion. — Ellen Shapiro
Mouth to Mouth by Antoine Wilson
While delayed at JFK, the narrator runs into a college acquaintance, Jeff Cook. Prosperous and polished, Jeff invites him to the first-class lounge for drinks and an intriguing tale of rescuing a drowning man and the moral dilemmas that followed. This slim but enveloping novel flies by. — Mary Pols
Small World by Jonathan Evison
Irish immigrants landing in New York, gold prospectors in the West, Native Americans, escaped slaves and railroad speculators carving up the country — they and their descendants come vividly to life in this epic that seems particularly American in its wide ambition and generosity of spirit. — Helen Rogan
Joan Is Okay by Weike Wang
It's the winter before the pandemic, and Joan, a young Chinese American ICU doctor in Manhattan, has a relentless schedule, a barren apartment and a robot vacuum as her closest companion — all by choice. But when her father in China suddenly dies, her employer insists she take bereavement leave, upending her staid life and forcing her to confront the chasms and cultural dissonance within her immigrant family. Joan is an irresistibly quirky — and strong — character helming a wry, wise and simply spectacular book. — Claire Martin
To Paradise by Hanya Yanagihara
Eagerly awaited by fans of A Little Life, Yanagihara's latest is magisterial: three immersive tales, set in the 19th, 20th and 21st centuries. Connecting them is an N.Y.C. brownstone that begins as a wealthy family's home and winds up as a tragic landmark in a future wracked by pandemics and storms. — Marion Winik
Honor by Thrity Umrigar
Ready for some drama? This intense story of an Indian-born journalist going home to Mumbai to report on an honor killing — a newlywed whose Hindu brothers killed her Muslim husband and burned her beyond recognition — will infuriate and enlighten you, and melt your heart. — Marion Winik
The Last House on the Street by Diane Chamberlain
Architect Kayla Carter isn't thrilled to be moving in to the North Carolina home she designed with her husband: He died in an accident during its construction, and a mysterious woman has warned they shouldn't have built on the property. Then, as Kayla settles in with her daughter, she learns that violence once filled the nearby woods — and the plot thickens. Alternating between the modern-day South and the civil rights battles of the 1960s, Chamberlain's latest is a twisty, riveting ride. — Lisa Greissinger
The Maid by Nita Prose
She may have trouble reading social cues, but Molly Gray knows her station in life — cleaning the rooms at the Regency Grand Hotel to a "state of perfection." But when she finds a VIP dead in his suite, Molly's eccentricities land her in the cops' crosshairs. A delightful whodunit. — Ellen Shapiro
Olga Dies Dreaming by Xóchitl González
Former celeb event planner González opens her debut with a hilarious takedown of "rich person" wedding napkins — and dives into a sprawling dramedy of love, politics, blackmail and real estate featuring a Puerto Rican family in Brooklyn. Lots of fun. — Marion Winik
The School for Good Mothers by Jessamine Chan
Strung out from sleep deprivation and the strains of single-motherhood, Frida Liu runs out for a two-hour errand and leaves her toddler bouncing in an ExerSaucer — alone. This very bad choice thrusts her into a child-services system that's both comically cruel and painfully realistic. Frida is sentenced to an absurd yearlong live-in treatment program with 200 other "wayward" moms forced to practice mothering skills on AI dolls. A surreal, dazzlingly witty tale. — Claire Martin
Fiona and Jane by Jean Chen Ho
Ho's strong debut follows two Taiwanese American besties from grade school through their 30s, flipping through decades to highlight key relationships, crises, nights of drinking and sex. Other people, the world and the girls themselves change, but the friendship between beautiful Fiona and sturdy Jane endures. — Marion Winik
When You Are Mine by Michael Robotham
After London police officer Philomena McCarthy rescues a woman from her brutal cop boyfriend, toxic relationships and police payback rev up — and gutsy, very fallible Phil tries to sort the good guys from the bad. A heart-clutching psychological thriller. — Ellen Shapiro
Garbo by Robert Gottlieb
Greta Garbo could portray queen, courtesan, spy, Anna Karenina or Camille. But perhaps her greatest role was her own enigmatic self, as revealed in this sparklingly witty bio. Rescued from poverty and brought to Hollywood at 29, the Stockholm native became a sensation, shocking lovers, friends and fans when she retired into isolation in her 30s. Why did she do it? Gottlieb sheds light but can't solve the mystery — which only intensifies her appeal. A must-read. — Caroline Leavitt
My Dad's Funnier Than Your Dad by Kelly Conway
Comedian Tim Conway's daughter had an idyllic childhood, but when his health began to fail, she and his second wife, Charlene, battled over his care (Charlene won, and Kelly only learned of his 2019 death from a friend). An alternately warm and wrenching story of a daughter's devotion. — Andy Abrahams
Tell Me How to Be by Neel Patel
After her husband dies, Renu can finally escape their small midwestern town and return to her beloved London. But when her sons Bijan and Akosh come to help her move, secrets and resentments build to the breaking point. A moving saga of identity and reconciliation. — Robin Micheli
Bright Burning Things by Lisa Harding
Sonya is a former actress, a young mother and a severe alcoholic. Set in Ireland, this searing tale of her struggles — to look after 4-year-old Tommy while drunk, to attain sobriety, to regain custody of her son after he's taken from her — is a gripping journey into the unquiet mind of an addict. Harding's ability to create tension and terror while illuminating beauty and fierce love makes this an unforgettable portrait of human frailty and strength. — Robin Micheli
The Postmistress of Paris by Meg Waite Clayton
During WWII, heiress Nanée hides Jewish artists at herMarseille villa and helps smuggle them out of France. For the grieving photographer she's fallen in love with, she risks everything — and becomes a true heroine. — Marion Winik
Sea State by Tabitha Lasley
Wondering what men are like in the absence of women, Lasley immerses herself in the lives of workers on Scotland's offshore oil rigs — and finds herself falling for one. A sharp take on masculinity, class and the intoxicating danger of attraction. — Sam Gillette
Vivian Maier Developed by Ann Marks
Discovered after her death, Maier's city-street photos made her posthumously famous. But who was she? An astonishing portrait of a troubled woman from an abusive family who worked as a nanny for 40 years — and left the world a treasure trove. — Caroline Leavitt
Small Things Like These by Claire Keegan
In small-town Ireland in 1985, merchant Bill Furlong sells coal and timber. Born to a 16-year-old domestic, he counts himself lucky, even as his personal accounts show only a surplus of pennies, daughters and sometimes melancholy over not knowing his father. But then this quiet man has a revelation about a dark secret happening at the town's convent and must decide whether or not to be a hero. A sparse, breathtakingly perfect gem of a novel. — Mary Pols
Sex Cult Nun by Faith Jones
The author grew up in the Family, a Christian cult led by her grandfather and governed by a "Law of Love" permitting sex between adults and children, among other shocking practices. Her gripping memoir — like Educated — takes you inside a disturbing childhood and leaves you marveling at the resilience of the human spirit. — Marion Winik
Trust by Domenico Starnone
"Love, well, what to say?" So Pietro, a teacher in Italy, begins the entrancing story of his plight. He and a girlfriend once traded their most shameful secrets as a bonding ritual — then broke up. As his life unfolds — marriage, kids, major success — he is tormented by the fear that his ex could destroy it all. — Marion Winik
These Precious Days by Ann Patchett
The bestselling author of The Dutch House reflects on topics ranging from the wildly colorful characters she grew up with to her husband's addiction to flying planes and her own devotion to Snoopy. With insight, compassion and effortless humor, Patchett reveals in this collection not only the mind of a writer and the evolution of her career but the person she is as well: generous in spirit, animated by a positive outlook and someone who obviously relishes life. — Robin Micheli
A Net for Small Fishes by Lucy Jago
A struggling widow in 17th-century London uses her talent as a seamstress to befriend the bride of a brutish, impotent earl. To liberate her, the pair devise a scheme involving potions and illegal magic that ends in tragedy. This true story of female defiance and loyalty is enthralling and moving. — Marion Winik
A Little Hope by Ethan Joella
This soft-spoken debut is a surprising page-turner, as your hopes for the cast of beleaguered small-town characters build and burn bright. Its calm wisdom about bearing the toughest losses — sometimes lightened by unexpected gifts — makes this novel a comforting companion for difficult times. — Marion Winik
Five Tuesdays in Winter by Lily King
An adolescent babysitter with a crush. A divorced middle-aged bookseller — also with a secret desire. A suffering widow and her daughter on a North Sea vacation. A teenager whose wealthy parents jet off to France, leaving him with a pair of frat boys. In her debut story collection, master novelist King ( Euphoria , Writers & Lovers ) plumbs familiar themes of love, longing and loss in 10 deliciously unpredictable tales — to stunning effect. — Claire Martin
Doctors and Friends by Kimmery Martin
Med-school buddies Hannah, Kira and Compton are on their annual getaway — this year, Spain — just as a deadly new virus emerges. Written before COVID-19, a prescient, human and hopeful portrait of medical experts on a pandemic's frontlines. — Lisa Greissinger
Tenderness by Alison MacLeod
Jackie Kennedy fan alert! The iconic First Lady, Lady Chatterley's Lover author D.H. Lawrence (whom Jackie admired) and Herbert Hoover all feature in interweaving stories of American and British obscenity trials. A historical novel depicting the clash of prudery and passion. — Marion Winik
The Lyrics by Paul McCartney
There's an indelible link between music and memory — just ask Sir Paul. The rock icon is examining his life through the lens of 154 songs, from his early efforts as a Liverpool teen to his latest written just last year. Not a memoir in the usual sense, the series of touching vignettes is both a candid self-portrait and a glimpse into his fertile imagination. Illustrated with unseen photos and memorabilia from his private archives, this 900-page tome will dazzle hardcore Beatlemaniacs and casual fans alike. — Jordan Runtagh
Our Country Friends by Gary Shteyngart
Love and lust, fury and regret, jealousy — it's all in play at the country retreat where a Russian writer has gathered friends and associates to wait out the COVID lockdown. The action is laced with a tender understanding of human foibles — making a good read a great one. — Helen Rogan
The Collective by Alison Gaylin
Grief-stricken by her daughter's murder and haunted by the frat boy who got away with it, Camille finds solace on the dark Web with moms who fantasize torturous payback for their children's killers. When the scenarios start coming true, this electrifying thriller dares us to walk a thin line between justice and bloodlust. — Ellen Shapiro
Carry the Dog by Stephanie Gangi
At 59, Bea Seger is feeling invisible and unmoored. Her rock star ex gives her financial support and occasional romance but no songwriting credit. Her photographer mother has been dead for years, but suddenly there is fresh interest in Miriam Marx from Hollywood and MOMA. That prompts Bea — at long last — to confront the legacy of her mother's infamous Marx Nudes, which (à la Sally Mann) featured Bea and her brothers naked. A witty, startlingly astute dispatch from the societal graveyard of middle-aged women. — Mary Pols
100 Things We've Lost to the Internet by Pamela Paul
It wasn't that long ago, but life before the Internet can seem like a distant era. Paul catalogs what has fallen away in our digital age, from the good (lost tickets, bad photos) to the troubling (parents' undivided attention, private humiliation). A deft blend of nostalgia, humor and devastating insights. — Robin Micheli
The First Shots by Brendan Borrell
Borrell's gripping, behind-the-scenes look at the race for a COVID vaccine reads like a thriller. But it's also a stunning look at politics, greed, ego — and scientific brilliance, from the arduous task of production, then testing, to decisions about who gets immunized first. Soon to be an HBO limited series. — Caroline Leavitt
The Lincoln Highway by Amor Towles
Straight-arrow Emmett is released from reform school early because his father has died and his 8-year-old brother, a brainiac obsessed with heroes and adventurers, needs tending. Before the brothers set out on their own epic journey, two pals on the run —rascally Duchess and dear, distracted Woolly — turn up. Emmett figures he'll drop them at the bus station, but once they all pile into the Studebaker, all bets are off in this delicious slice of 1950s Americana. — Marion Winik
The Brides of Maracoor by Gregory Maguire
A decade after she flew Out of Oz in Maguire's Wicked series, Elphaba's granddaughter crash-lands on an island inhabited by seven sacrificial virgins. The arrival of the green-skinned teen (and her talking goose) upends their enclave. An exquisitely crafted introduction to a new fantasy trilogy. — Sue Corbett
Hooked by Sutton Foster
Foster could belt it out onstage, but for years the Tony winner and star of TV's Younger struggled to project her inner voice. With humor and candor, Foster chronicles her life's challenges — including infertility and painful family ties — and how the soothing outlet of crafting helped her surmount them all. — Robin Micheli
The Memoirs of Stockholm Sven by Nathaniel Ian Miller
In this transporting and wholly original novel, misfit Swede Sven Ormson moves to a northern archipelago in 1916 at age 32, planning a life of romantic solitude. Instead, as he stumbles through various professions (miner, cook, trapper) and nearly dies many times in the beautiful and forbidding polar landscape, he cautiously acquires friends, human and canine, who become true family. Inspired by a real man, this modern-day Call of the Wild is funny, moving and ceaselessly compelling. — Mary Pols
Crossroads by Jonathan Franzen
Love him or hate him, a new book by the author who famously feuded with Oprah is an event. Here Franzen's focus is a midwestern pastor's family in the 1970s, complete with guitars, encounter groups and marital upheaval. Russ Hildebrandt is so busy crushing on a pretty parishioner and resenting his popular youth pastor that he's blinded to the struggles of his wife and kids, which involve drugs, sex, Vietnam and many failures to communicate. Our verdict? Immersive and satisfying. — Marion Winik
The White Ship by Charles Spencer
Historian Spencer unfurls a 12th-century tale he calls " Game of Thrones meets Titanic " with gripping cinematic scope. Fearsome King Henry I allowed his teen heir to party aboard the titular medieval party boat, setting into motion a maritime disaster that changed the course of history. — Michelle Tauber
Act Like You Got Some Sense by Jamie Foxx
This wise, joyful and hilarious book is partly the actor's appreciative letter to the tough, fiercely loving grandmother who raised him and partly a portrait of himself as a devoted, old-fashioned dad to his two daughters, Corinne and Anelise. You'll come away liking him. — Benilde Little
Oh William! by Elizabeth Strout
Writer Lucy Barton, making her third appearance in a Strout novel, is recovering from the loss of her beloved second husband when her first husband, William, reaches out. He needs Lucy's help, especially in navigating a revelation about his roots in Maine. And because he was the first person she ever felt safe with, she helps. This luminous novel builds to a deeply moving conclusion as the exes grapple with what and who they are and have been to each other. — Mary Pols
My Monticello by Jocelyn Nicole Johnson
Paired with quietly devastating short stories, the novella at the center of this collection is a complex imagining of Charlottesville engulfed by a rampaging white militia — while Black descendants of Thomas Jefferson find refuge in his historic plantation home. An impressive debut. — Benilde Little
What Storm, What Thunder by Myriam J.A. Chancy
The Haitian earthquake of 2010 could be an unbearably grim subject for a novelist, but Chancy brings raw empathy and a gorgeous, intimate voice to the stories of 10 people who experienced that terrible day. A reminder of the extraordinary resilience, then as now, of the Haitian people. — Helen Rogan
We Are Not Like Them by Christine Pride and Jo Piazza
Riley, a Black news anchor, is tasked with covering the police shooting of an unarmed Black boy — and one of the officers involved is the husband of her best friend Jen, who is white. As their city reels, the women reevaluate their lives and their bond. A powerful, timely tale. — Sam Gillette
Three Sisters by Heather Morris
Livia, Cibi and Magda promise their dying father they'll stick together — a vow later tested at Auschwitz, on a so-called death march and in the postwar era. A stunning novel based on the true story of sisters acquainted with the real-life subjects of Morris's 2018 bestseller The Tattooist of Auschwitz . — Claire Martin
The Speckled Beauty by Rick Bragg
Who's a good boy? Certainly not Speck, a half-blind, filthy stray the Pulitzer Prize-winning author rescues. Bragg is depressed and lonely, fighting cancer and caring for his aging mom and sick brother. Speck, on the other hand, takes wild pleasure in life, dragging home dead deer, devouring the cat's food and refusing to be domesticated. He raises hell . . . but he also raises spirits, lighting up every time he spots Bragg. This is a witty, moving love letter to one extraordinary dog — and an ode to the transformative powers of his kind. — Caroline Leavitt
Snowflake by Louise Nealon
Trinity College Dublin is the setting for this endearingly off-kilter coming-of-age story. Debbie is a culchie (Irish for "hick") from a family of misfits who's flummoxed by city life until she's befriended by the rich, beautiful Xanthe. Wistful, worried and wonderfully wry, Debbie will win your heart. — Marion Winik
Cloud Cuckoo Land by Anthony Doerr
This ambitious narrative spans worlds and centuries, from Constantinople in 1453 to present-day Idaho to a future uninhabitable Earth. Doerr ( All the Light We Cannot See ) turns his tale of disparate children united by their love of an ancient Greek text into a magical (and hopeful) story of humanity. — Mary Pols
L.A. Weather by María Amparo Escandón
This spicy dramedy chronicles a year in the life of a Mexican Jewish family whose problems include a near-drowning, a drought and drama galore as the marriages of the parents and all three daughters go off the rails. Throw in a couple of footloose frozen embryos, and you get a telenovela-style roller coaster. Escandón sets her story in a very real 2016 City of Angels: Drastic weather, fires, immigration and delicious Mexican food all play a role. — Marion Winik
The Sleeping Beauties by Suzanne O'Sullivan
Resignation syndrome, sleeping sickness, grisi siknis: Psychosomatic illnesses — real ailments that defy traditional diagnostic tools — are the subject here, and O'Sullivan, a neurologist, examines the cultural factors that may account for them. Fascinating even if you're not a hypochondriac. — Judith Newman
Inseparable by Simone de Beauvoir
Written in 1954 but deemed "too intimate" to publish at the time, this novel by the French author of The Second Sex is a fictional account of her passionate friendship with classmate Zaza Lacoin. It's a lovely, tragic coming-of-age story suffused with the feminist philosophy that made de Beauvoir's name. — Sam Gillette
Matrix by Lauren Groff
Banished to a miserable convent full of starving nuns by her half sister Eleanor of Aquitaine, ungainly Marie is enraged—and becomes a visionary giant among women. As Mother Superior ("Matrix"), she transforms the abbey into a place of peace, prosperity and shimmering faith—but can she protect it from the greed and jealousy of the outside world? You'll almost hear the bells calling the nuns to prayer as you're swept back to the 12th century by this beautiful, inspiring and profoundly feminist tale. — Marion Winik
Coming Undone by Terri White
Horribly abused as a child, White grows up flirting with suicide. Though her adult life looks impressive—she's a journalist in Manhattan, then London—she's popping pills, getting blackout drunk and lands in a psych ward. Somehow she finds the strength to rise from the wreckage. Raw, unsettling and shining with hope. — Caroline Leavitt
Beautiful World Where Are You by Sally Rooney
The author of Normal People returns with a story of two young friends, one a lauded writer, the other equally smart but less successful. Long emails about everything from boyfriends to single-use plastic fly between them, leading up to a pivotal weekend on the Irish coast. Philosophical, sexy and perfectly Rooney. — Marion Winik
Today a Woman Went Mad in the Supermarket by Hilma Wolitzer
This moving collection spans the 91-year-old author's career, from the title story of unhinged domesticity to the heartbreaking finale that parallels Wolitzer's experience in the pandemic. Two constancies: the marriage of New Yorkers Howard and Paulette—from fevered courtship to present day, when their pregnant granddaughter declares, "No one call[s] a child Howard anymore"—and Wolitzer's voice, which is funny, insightful and incomparably descriptive. — Mary Pols
You Can Run by Karen Cleveland
Kidnappers will kill her son if the CIA's Jill Bailey doesn't rubber-stamp an unvetted Syrian source. A Pulitzer-chasing journalist joins the action in this turbo-charged thriller, and the pair grapple with motherhood, ambition and bad guys—before a final mind-blowing twist. — Ellen Shapiro
The Last Chance Library by Freya Sampson
June gave up university to care for her dying mom; now the librarian assistant's world has shrunk to work, the home she inherited and Chinese takeout. When the library faces closure, June joins an eccentric group of patrons to save it. A winning tale of community. — Lisa Greissinger
Seeing Ghosts by Kat Chow
In 2004, when Chow was 13, her beloved mother died of cancer, unmooring the whole family and leading Chow to plumb the generational losses of her Chinese-immigrant ancestors. As Chow unearths their histories—their belief in ghosts and the tragic unspoken death of her baby brother—she sees how race, class and gender created a culture that kept her people from grieving. Chow's meditation on loss shows how memories that haunt can also sustain. — Caroline Leavitt
Tin Camp Road by Ellen Airgood
Faced with eviction and scrambling to make ends meet, Laurel Hill can barely keep herself and her precocious 10-year-old daughter afloat in the tiny Michigan town they call home. Laurel brims with fierce love for her daughter, but as their options narrow, will that be enough? Moving and brave. — Emma Dries
The Reading List by Sara Nisha Adams
Aleisha, 17, works at the library, but doesn't read. Cataloguing books one day, she finds a reading list titled "Just in case you need it." So when the widower Mukesh asks for a recommendation, she suggests the first book on the list, and an unlikely friendship develops. — Lisa Greissinger
The People We Keep by Allison Larkin
At 16, aspiring musician April Sawicki is living alone in a motor home, failing out of high school and watching the father who neglects her parent another man's child. She steals a car and her long-gone mother's diamond ring and ditches her upstate New York hometown for an anywhere-but-here life of seeking and songwriting. You'll root for this often lonely, ceaselessly interesting underdog and her family of friends every step of the way. — Mary Pols
The Almost Legendary Morris Sisters by Julie Klam
Captivated as a child by tales of her grandmother's four spinster cousins, Klam delves here into their improbable history: Arriving in the U.S. as kids, they were orphaned and ultimately became millionaires. An engaging account of family mythologizing and the search for truth. — Lisa Greissinger
Mrs. March by Virginia Feito
Poor Mrs. March! Affluent but deeply insecure, she's convinced that her husband's new novel features a cruel depiction of her. Gradually the woman who once prided herself on keeping up appearances succumbs to paranoia and the suspicion that he is a killer. Classy and creepy, this debut is suspenseful, bloody fun. — Helen Rogan
Buy It: Amazon, Bookshop.org
Billy Summers by Stephen King
The good-hearted and literary-minded assassin Billy Summers knows that whenever a story features a bad guy doing one last job, trouble's ahead. But in this case the payout is huge, the target a creep. The gig involves waiting for months in a small town where Billy's set up with a false identity as a novelist, writing a book in the office from which he'll eventually make the hit. Unexpectedly, the ruse shows him his true calling. A noirish, unputdownable thriller that's also King's best book about his own craft since On Writing . — Marion Winik
We Are the Brennans by Tracey Lange
A drunken car crash forces Sunday Brennan to start facing the trauma that sent her flying from New York to L.A. five years earlier. Back at home, she finds that her family and the fiancé she abandoned still have questions—and issues of their own. Lange's engaging family drama is fueled by secrets and full of heart. — Sam Gillette
Ghosts by Dolly Alderton
With a career and her own London flat, Nina doesn't need a man, but she downloads a dating app and finds love. Then her lover ghosts her, dementia starts erasing her dad, and her world crumbles. A funny, touching take on modern relationships, the struggles of adulthood and embracing life as it unfolds. — Robin Micheli
The Turnout by Megan Abbott
After wowing readers with haunting thrillers set among cheerleaders and gymnasts, the master of dark female energy turns to the obsessive world of ballet. Since they were teens, orphaned sisters Dara and Marie have been running the studio founded by their mother; they operate as a tight trio with Dara's husband, Charlie. Then, just as they begin rehearsals for The Nutcracker one year, a destructive fire brings a coarse, burly contractor into their lives—and nothing will ever be the same. Pulsing with suspense. — Marion Winik
When We Were Young by Richard Roper
Once close mates, Theo and Joel had a falling-out as teens and haven't spoken in more than 10 years. To heal their rift, Joel proposes they fulfill a childhood vow: to walk the 184-mile Thames Path. Not surprisingly, they encounter some bumps along the way. A funny, tender British bromance. — Andy Abrahams
The 22 Murders of Madison May by Max Barry
Real estate agent Maddie is killed by a guy who says he's from another world. Journalist Felicity, covering the case, gets personally involved. But suddenly no one knows what Felicity's talking about, and her cat is gone. Sci-fi wizard Barry sets a serial killer loose in the multiverse with mind-bending results. — Marion Winik
Swan Dive by Georgina Pazcoguin
Don't expect just tulle and toe shoes. In this fascinating insider's take, New York City Ballet dancer Pazcoguin reveals her world's extreme physical demands and brutal backstage politics as well as the intense joy of performing. Passionate, foulmouthed and self-aware, she traces her life of dance from age 4 through her career as the company's first female Asian American soloist, including her battles for showpiece roles she says director Peter Martins reserved for white dancers. A striking debut. — Robin Micheli
The Bachelor by Andrew Palmer
Newly adrift in work and love, a writer returns to his hometown of Des Moines and grows obsessed with a reality TV franchise and a famous poet's archives. But as his romantic life gets complicated, uneasy parallels develop between the culture he's fascinated by and his own choices. Witty and wise. — Emma Dries
Golden Boy by John Glatt
A Princeton grad with movie-star looks and a chic social circle, Tommy Gilbert seemed to have it all. But as this piercing book reveals, he was also psychotic, violent and an addict who ultimately shot and killed his wealthy dad, tearing apart his family and leading to a notorious tabloid trial. Add this one to your beach bag. — Richard Eisenberg
Committed by Adam Stern
Erotomania, anorexia, narcissism, warring parents who can't control their own behaviors to save their suffering kids: Stern chronicles the buffet of human suffering he meets and treats during his first years of residency at Harvard Medical School. By turns funny and tragic, Committed pulls back the curtain on what it takes to become a psychiatrist—and how the practitioners, or the good ones, anyway, can put their own sanity on the line in the service of healing others. — Judith Newman
Wayward by Dana Spiotta
After the 2016 election, 53-year-old Samantha is going out of her white-privileged, menopausal, utterly outraged mind. Ditching her nice husband, suburban house and teen daughter for a wreck of an architectural gem in rundown Syracuse, she tries to reinvent herself. Spiotta mines this material with laser precision and wit. — Mary Pols
The Rehearsals by Annette Christie
College sweethearts Tom and Megan are about to get married—until secrets that come out at the rehearsal dinner nix the wedding. Or do they? The two end up reliving the dinner Groundhog Day- style, and things just might turn out differently. A sweet, delightful romance. — Lisa Greissinger
Bring Your Baggage and Don't Pack Light by Helen Ellis
You gotta love a middle-aged gal who enjoys the "good-ole-boy adonises" at a water park in Georgia, plays professional poker in her pearls and speculates with her chagrined husband about her friends' sex lives ("Those two have costumes"). Ellis ( Southern Lady Code ) is as original as she is hilarious, and in these laugh-out-loud essays she unleashes her no-holds-barred humor while sneaking in sharp and generous insights. — Robin Micheli
Buy It: Amazon
The Forest of Vanishing Stars by Kristin Harmel
Drawn from true stories of Polish Jews who survived World War II by hiding in the woods, Harmel's latest features a beautiful young woman who's lived all her life in the forest and becomes one group's protector and teacher. An emotion-packed adventure. — Marion Winik
Falling by T.J. Newman
In this former flight attendant's terrifying debut, a terrorist gives seasoned pilot Bill Hoffman two choices: crash his packed plane or let his wife and children get killed back home in California. But are Hoffman's airline coworkers on board part of the vicious plot? Buckle up for a chilling summer read. — Richard Eisenberg
Buy It: Amazon ,
The Paper Palace by Miranda Cowley Heller
Ensconced in her family's rustic compound on Cape Cod for an annual summer trip, Elle Bishop is at a crossroads, forced to choose between the two great loves of her life. Should she run off with the longtime bestie she's secretly been in love with since they endured a ghastly childhood trauma together? Or stay with her cherished husband, a dashing Brit who's the father of her kids? A soulful debut that plumbs the depths of a midlife Sophie's Choice . — Claire Martin
Nowhere Girl by Cheryl Diamond
The daughter of a cruel father who was on the lam from Interpol, Diamond had hopscotched with her family across 12 countries by the time she was 9. Somehow she found her own way, becoming a super-successful young model despite that harrowing start. A riveting tale of trauma and resilience. — Richard Eisenberg
Dead by Dawn by Paul Doiron
Game warden Mike Bowditch plunges into a frozen river when his jeep is sabotaged — and that's just the first nail-biter in a nightlong fight for survival in the Maine wilderness. Doiron splices in the investigation that led to the ambush, proving his mastery of pacing and suspense. Frostbite aside, this book sizzles. — Ellen Shapiro
Songs in Ursa Major by Emma Brodie
Raised by a tribe of women on Bayleen Island (think Martha's Vineyard), the talented Jane Quinn has kept her ambitions local. But when her band plays the 1969 Island Folk Fest, opportunity opens up, along with a connection to magnetic rock star Jesse Reid. Inspired by Joni Mitchell and James Taylor's romance and creative collaboration, this alluring debut has an Almost Famous vibe as it explores the gritty — and sometimes chauvinistic — side of the music industry. — Mary Pols
Rock the Boat by Beck Dorey-Stein
Dumped by her blue-blood boyfriend, Kate washes up in her Jersey hometown scheming a comeback — but old friends regain their hold on her heart. A lively, intelligent read that confidently renders everything from a busy back bar to the slow progress of grief. — Marion Winik
What Happened to Paula by Katherine Dykstra
In 1970, 18-year-old Paula Jean Oberbroeckling's body was discarded in the brush. Did her illegal abortionist do it? Or was the killer her Black — or her white — boyfriend? A provocative true-crime page-turner on how sexism, racism and public opinion set up women for violence. — Caroline Leavitt
Dream Girl by Laura Lippman
In what she calls her first horror novel, Lippman takes us into the cantankerous mind of author Gerry Andersen, who lies immobile in his swank Baltimore condo after a nasty fall. Zonked on painkillers, he revisits three failed marriages (not his fault) and talks with a woman claiming to be the lead character of his 20-year-old bestseller. Then the dead body appears. With a tip of the hat to Stephen King's Misery , Dream Girl is funny and suspenseful, with a dread-worthy final twist. — Ellen Shapiro
Blush by Jamie Brenner
If sipping wine while gazing at lush vineyards appeals, this summery rosé of a novel is for you. The Hollander family winery is in jeopardy. But as interests clash, matriarch Vivian, her daughter Leah and her granddaughter Sadie are inspired by trashy '80s novels to create their own blend of female empowerment. — Robin Micheli
The Godmothers by Camille Aubray
Three women marry into a wealthy Italian American clan in '30s Manhattan. When their husbands leave during the war, they must grapple with secrets and keep the not-quite-legal family business afloat. A fascinating, fast-paced trip into the Mob underworld. — Claire Martin
Animal by Lisa Taddeo
Joan is "depraved," she tells us. She's also a survivor. After the much-older boss who had groomed her for years before becoming her lover shoots himself in front of her, she moves from New York City to L.A. to find Alice, the key to her past. Over time Joan reveals that the act of violence she witnessed isn't where her trauma began — or how she's decided it will end. With skill and insight, Taddeo ( Three Women ) examines how the savagery of men fuels female rage. The result is as intimate as it is explosive. — Sam Gillette
Lizzie & Dante by Mary Bly
When friends sweep Lizzie away to the Italian isle of Elba, she isn't looking for romance. It's a trip of a lifetime for the Shakespeare professor: She has cancer and is preparing her goodbyes. But then Lizzie falls for Dante, a local chef, and his motherless daughter Etta and wonders if it's okay to love if you're dying? Delicious. — Lisa Greissinger
The Ugly Cry by Danielle Henderson
After their mother took off with her abusive boyfriend, the author and her brother were raised by their foul-mouthed titan of a grandma, in a small town where they were the only Black family. They say comedy equals tragedy plus time: This very funny account of an often miserable childhood is proof. — Marion Winik
Somebody's Daughter by Ashley C. Ford
The adoring letters her father sent from prison were a bright spot in her chaotic childhood, but when she finally learned the nature of his crime, her world turned upside down. Now, after 30 years, he's getting out. Ford recalls the hurts she experienced as a very young girl and the behavior of the flawed adults around her with a lucidity that is almost a superpower, transporting us into her singular experience of growing up poor and Black and female in Fort Wayne, Ind. — Marion Winik
Seven Days in June by Tia Williams
An intense romance between troubled teens reignites when Eva and Shane reconnect years later as superstar authors. He's sober, she's a single mom with migraines, but their chemistry is still explosive. And the whole literary world is watching. Full of wit, warmth and passion. — Marion Winik
Impostor Syndrome by Kathy Wang
Julia, COO of a Silicon Valley tech company, has been sending secrets to the Russian agency that put her there — but she's having doubts. Meanwhile, Alice, a disenchanted underling, may be onto her. A propulsive spy thriller and a sharp take on the illusion of the American Dream. — Sam Gillette
The Anthropocene Reviewed by John Green
"You can't see the future coming — not the terrors, for sure, but you also can't see . . . the moments of lightsoaked joy that await each of us," writes Green ( The Fault in Our Stars ). As we gingerly exit our COVID cocoons, these gloriously personal and life-affirming "reviews" give Yelp-style star ratings to everything from The Penguins of Madagascar (4.5) to viral meningitis (1), with surprises like whispering (4) in between. The perfect book for right now. — Marion Winik
The Guncle by Steven Rowley
When Maisie and Grant's mom dies, their uncle — a former sitcom actor — whisks them to Palm Springs, where he's hiding out from a loss of his own.Draped in caftans and tossing bawdy zingers, Gay Uncle Patrick (aka Guncle) proves a deeply loving presence as they all begin to heal. Wise and hilarious. — Claire Martin
Cheat Day by Liv Stratman
Kit and her husband live in her childhood home in Brooklyn. He adores her, but she has an unchallenging job at a bakery, an obsession with dieting and a serious case of ennui. Then she meets a handsome carpenter and tastes freedom — with a dash of guilt. A witty, knowing tale about what it means to grow up. — Robin Micheli
The Plot by Jean Hanff Korelitz
Jacob Finch Bonner, a teacher and failing writer, takes a dislike to his arrogant new student even before Evan Parker brags about the genius plot of his unfinished novel and the fame awaiting him. The worst thing is, Evan is right — and knowing his story will change Jacob forever. Korelitz's own plot is fiendishly clever, and here's the ultimate twist: that any novel about a writer's life (lonely, anxious drudgery) could be this wildly suspenseful and entertaining. — Mary Pols
The Wreckage of My Presence by Casey Wilson
Comedian Wilson ( SNL , Happy Endings ) lays it all out in these pages: personal stories, manic rants, confessions both comic and serious, from her Real Housewives addiction to showbiz war stories to the truth about her mother's death. It's like a rambunctious yard sale of her life, and it's magnificent. — Marion Winik
How Lucky by Will Leitch
Daniel knows monsters exist: At 26, he's lived for years with a debilitating disease that's slowly killing him. So when he thinks he's witnessed a kidnapping, he and his BFF set out to find the perpetrator. Along the way, they discover what it really means to be a hero. An absorbing thriller with heart. — Lisa Greissinger
Great Circle by Maggie Shipstead
Two lives separated by a century intersect in this gorgeous, sweeping story. Marian was a pioneering aviatrix and a complicated solitary soul, hell-bent on circling the globe in 1950. Hadley is a troubled young star dogged by the tabloids and hoping to redeem herself in a film about Marian's extraordinary life. At 589 pages, Shipstead's latest is an epic trip — through Prohibition and World War II, from Montana to London to present-day Hollywood — and you'll relish every minute. — Helen Rogan
Buy It: Amazon.com , Bookshop.org
Leda and the Swan by Anna Caritj
A young woman disappears after a frat party, and Leda may have been the last to see her. But Leda's memory of the night — including an encounter with her crush — is patchy, and picking up the pieces to help investigators proves ... unnerving. A propulsive and beautifully written campus thriller. —Emma Dries
The Music of Bees by Eileen Garvin
A beekeeper hires a paraplegic musician and a wanderer with carpentry skills to help expand her business. Then a pesticide company threatens the hives — and the trio bands together to fight back. An exquisite debut that combines a moving tale of friendship with a fascinating primer on bees. —Claire Martin
Buy It: Amazon.com
Three Dreamers by Lorenzo Carcaterra
Author Carcaterra looks back at the extraordinary women who shaped his life—and his stories: Raffaela, his mother, whose refusal to leave her abusive husband fueled her son's determination to escape; his heroic grandmother Nonna Maria in Italy, who endured WWII and showed him love, family and community; and his wife, Susan Toepfer (a former PEOPLE editor), who spurred him on to become a writer. As nourishing as a three-course Italian feast, this is a fierce, moving tribute to the ties that bind. — Caroline Leavitt
Whereabouts by Jhumpa Lahiri
In an Italian city, an unnamed woman moves through one year, observing the world around her and those who populate it — friends, strangers, former lovers. As she interrogates the life she's constructed for herself, cracks in her facade begin to appear. A poignant meditation on the everyday moments that can devastate. — Emma Dries
Everything Is Fine by Vince Granata
Everything is not fine: At 23, in the grip of schizophrenic delusion, the author's brother murdered their mother. This heartbreaking account can be tough going. But if you want to know how a family endures a tragedy beyond imagining, Granata bravely and soulfully lights the way. — Marion Winik
Little Matches by Maryanne O'Hara
In 1985 the author's 2-year-old daughter Caitlin was diagnosed with cystic fibrosis. The years that followed were a constant punishing battle the family ultimately lost when she died — while awaiting a lung transplant — in 2016. This emotional account of surviving loss and celebrating life features blog posts and emails from "beautiful and smart and fiery" Caitlin; moments of "synchronicity" feed O'Hara's desperate yearning to believe consciousness lives on after death. Bracingly honest and deeply comforting. — Robin Micheli
Mirrorland by Carole Johnstone
Fantasy and reality intermingle when a twin returns to her childhood home to search for her estranged sister. As Cat roams the creepy house, memories of an imaginary world the twins created spring to life. An unnerving thriller that proves the scariest stuff lies right between our ears. — Ellen Shapiro
What Comes After by JoAnne Tompkins
The murderer is revealed straight away, yet this debut vibrates with mystery. Why would a teen kill his friend, then himself? Why does the victim's dad take in a pregnant stranger? As the dots slowly connect, the characters reveal their complex humanity and help us touch our own. — Ellen Shapiro
The Good Sister by Sally Hepworth
Fern and Rose are twins harboring a dark secret. Fern is a librarian with a sensory-processing disorder; Rose is the higher-functioning one, with a husband and a laser-like focus on her sister's well-being. Excerpts of Rose's diary — reflecting on their traumatic past and a childhood murder — are interspersed with Fern's account of current-day life, including the twins' plans for a baby. A stunningly clever thriller made doubly suspenseful by not one, but two unreliable narrators. — Claire Martin
The Souvenir Museum by Elizabeth McCracken
Charming and sly, these 12 far-flung stories — from a Texas water park to a rugged Scottish island — share McCracken's tender appreciation for flawed people (struggling lovers, a grieving mother, a puppeteer) just trying to communicate, trying to cope. — Helen Rogan
Early Morning Riser by Katherine Heiny
Second-grade teacher Jane sleeps with handyman Duncan hours after meeting him. He's amiably noncommittal and has been with half the women in her new home of Boyne City, Mich., so the romance of this wry novel lies in the community Jane creates around her. — Mary Pols
When the Stars Go Dark by Paula McLain
Anna Hart is a missing-persons detective who is on the run herself. When an intolerable tragedy shatters her family, she flees to her hometown of Mendocino — where she immediately becomes obsessed with the hunt for a missing girl. A total departure for the author of The Paris Wife , McLain's emotionally intense and exceptionally well-written thriller entwines its fictional crime with real cases — including Polly Klaas's 1993 kidnapping — and is enriched by her own experiences as a survivor of trauma. — Marion Winik
Good Company by Cynthia D'Aprix Sweeney
Flora and Julian have the perfect L.A. life: enviably happy marriage ("Florian"!), charming daughter, successful TV careers. Then, looking through a drawer, Flora finds Julian's wedding ring — supposedly lost years ago while he was swimming. Sweeney takes us on Flora's heartfelt search for truth and a relationship far deeper than good looks. — Anne Leslie
Beautiful Things by Hunter Biden
From his first drink at age 8 to living with a homeless addict at 46 and cooking his own crack at 48, the President's son vividly depicts a descent into addiction far darker than anything Donald Trump could have envisioned when he taunted all through 2020, "Where's Hunter??" A gritty and shocking Biden family portrait that proves you never really know the burdens another person carries. — Sandra Sobieraj Westfall
Your Time to Thrive by Marina Khidekel
From the head of content development at Arianna Huffington's Thrive Global, advice on how to do just that using "microsteps" to improve sleep and nutrition, build better relationships, unplug and recharge, and more. — Kim Hubbard
Red Island House by Andrea Lee
When Shay, an African American academic studying abroad, marries Senna, an Italian businessman, he builds her a villa on the island of Madagascar as a wedding present. There they will return every year to spend holidays among a kaleidoscopic cast of locals, expatriates and travelers. This transporting history of their imperfect marriage braids together dramatic episodes, island history and fable, all infused with Lee's sharp insights into human nature. — Marion Winik
Of Women and Salt by Gabriela Garcia
A multigenerational novel of women struggling for safety and fortitude, from Maria Isabel rolling cigars in 19th-century Cuba to her great-great-granddaughter selling makeup at a Miami store and thinking about her next fix. Unsparing yet hopeful, this is an impressive debut. — Mary Pols
The Beauty of Living Twice by Sharon Stone
In 2001 Basic Instinct star Sharon Stone had a massive stroke, losing her career, family finances and her identity. Now 63, she has recovered and found deeper meaning: healing a traumatic past, advocating for brain health and, with this memoir, showing us it's never too late for transformation. — Caroline Leavitt
Festival Days by Jo Ann Beard
Like a hot water bottle for grief, these honest, beautiful essays and stories take on the death of a beloved animal, a friend's illness, getting dumped by a partner and other tragedies few escape. Two unforgettable pieces spotlight a man who escaped a deadly fire and a woman's long, slow dance with cancer. They're intimate, intelligent, intense — and ultimately comforting. "Every moment of your life," Beard reminds us, "brings you to the moment you're experiencing now. And now. And now." — Marion Winik
Plunder by Menachem Kaiser
When Kaiser left Toronto for Poland "on a mission of memory" to reclaim the home his grandfather, a Holocaust survivor, grew up in, he couldn't predict what he would find. His rabbit-hole quest leads to wild encounters with Nazi treasure hunters, a lawyer named Killer and plenty of questions. Fascinating. — Richard Eisenberg
Are We There Yet? by Kathleen West
Multiple perspectives, both adult and tween, enrich this novel about the dramas of middle school. Centered on Alice Sullivan, a suburban mom who's juggling work, kids — and family secrets — it's a breezy yet affecting read filled with struggle and hope. — Rennie Dyball
How Beautiful We Were by Imbolo Mbue
When children begin dying in an African village devastated by an American oil company, the local madman leads a revolt that shapes villagers' lives for generations to come. The fallout is told from the perspective of the affected children, most of all Thula, a girl who goes off to school in the U.S. and returns to ignite a battle against her country's dictatorship. Mbue ( Behold the Dreamers ) has written a brilliant exploration of modern colonialism and capitalism — and the fight for justice. — Claire Martin
Who Is Maud Dixon? by Alexandra Andrews
When her #metoo complaint backfires, jobless Florence gets an offer to be personal assistant to "Maud Dixon" — a popular novelist whose real identity is known only to her agent. Dark comedy meets twisty thriller when "Maud" and Florence head to Morocco to research a novel. Couldn't be more fun. — Marion Winik
What's Mine and Yours by Naima Coster
Coster weaves together two seemingly disparate fractured families in a saga that begins with a newly integrated southern high school and addresses racism, colorism, drug addiction and homophobia over decades. The complex characters will stay with you — maybe even change you. — Benilde Little
We Begin at the End by Chris Whitaker
Cape Haven, Calif., is a pretty town of broken souls. Its chief cop clings to the past as his body fails. A drunk former beauty can barely care for the kids she loves, and her fierce 13-year-old daughter Duchess Day Radley imagines herself an outlaw willing to do anything to defend her little brother. A murder roils the town, setting in motion an intriguing mystery. But what lingers after the scores are settled is Duchess, in all her defiant, heartbreaking glory. — Ellen Shapiro
The Soul of a Woman by Isabel Allende
Part memoir, part feminist treatise, Allende's latest rejects the "machismo" she says has always surrounded her. Filled with astute observations about the struggles of women everywhere, it also celebrates female sensuality, aging and what it means to love. — Sam Gillette
Good Eggs by Rebecca Hardiman
Kooky Irish octogenarian Millie is saddled with a home caregiver to help curtail her shoplifting habit just as her hell-raising granddaughter is banished to a boarding school. Each falls prey to a questionable new friend, careening toward calamity — and each other. A witty, exuberant debut. — Claire Martin
Klara and the Sun by Kazuo Ishiguro
Klara's story begins in the display window of a store that sells "Artificial Friends" for the children of a future world whose disturbing features are slowly revealed in this utterly captivating fable. Klara, surely the smartest and sweetest robot in all of literature, studies the people around her with an intelligence that sheds light on our deepest questions. What is love? What makes us human? Is there a God? Nobel Prize winner Ishiguro spins a tale to delight all ages. — Marion Winik
Infinite Country by Patricia Engel
Beginning with teenage Talia escaping a Colombian correctional facility to join her family in America, Engel movingly captures the shadow lives of undocumented migrants. Weaving Andean myths with the cold realities of dislocation and "the phantom pain of a lost homeland," this is a profound, beautiful novel. — Ellen Shapiro
Come Fly the World by Julia Cooke
In the 1960s and '70s, Pan Am stewardesses changed a sexualized job requiring weigh-ins and retirement at 26 into a forum for serious work. They became ambassadors, transported traumatized soldiers, rescued Vietnamese children in Operation Babylift. A fascinating history of a bygone era. — Caroline Leavitt
Those Who Are Saved by Alexis Landau
As the Nazis overwhelm France, Vera and Max, Russian Jews in exile, must report for internment. Fearing the worst, they escape from the camp, leaving their daughter Lucie with her nanny. She'll be safely hidden — or so they believe. Settled in Los Angeles, Vera is consumed by guilt and loss that tear at her marriage, and she aches to return to Lucie after the war's end. Sweeping and lyrical, this novel is a gripping story of a mother's unyielding love. —Helen Rogan
Sorrow and Bliss by Meg Mason
Martha Friel, the narrator of this improbably charming novel about mental illness, will have you chortling and reading lines aloud. Martha is almost 40, and nothing — not the love of her husband, not a parade of doctors and meds — has ever stopped the pain. Fortunately, that's just the beginning of this story. —Marion Winik
The Officer's Daughter by Elle Johnson
Decades after her cousin Karen is murdered, Johnson — a crime-show writer — wrestles with whether to help free Karen's killer. To decide, she investigates what really happened and painful truths about her dad, a parole officer. A powerful memoir painting a portrait of one family's "grief that would never end." —Richard Eisenberg
Send for Me by Lauren Fox
After fleeing Nazi Germany, Fox's grandmother received increasingly desperate letters from her mother back home. Using snippets from those actual missives, this incandescent novel tells the story of three generations of women connected by sacrifice, courage, the comforting aroma of baked goods and the indelible impact of words on a page. Send for Me reads like a memoir but has the kind of intimate detail born in the imagination of a novelist at the top of her game. —Kim Hubbard
All Girls by Emily Layden
Arriving at their exclusive prep school in August, students pass by signs announcing "a rapist works here." Is it true? The #metoo-era mystery permeates every aspect of the year as Layden's novel serves up a full menu of girls, from gossips to strivers, legacies to loners, all with secrets of their own. —Mary Pols
The Smash-Up by Ali Benjamin
Borrow names and plot elements from Edith Wharton's Ethan Frome . Satirize progressive parenting and education à la Where'd You Go, Bernadette . Then light it all up with the feminist fire ignited by the Brett Kavanaugh hearings — and what do you get? A fun, timely novel that's unexpectedly full of hope. —Marion Winik
By clicking "Accept All Cookies", you agree to the storing of cookies on your device to enhance site navigation, analyze site usage, and assist in our marketing efforts.