Reading Rockets
Research, Guides and Resources
Our PBS Shows
Children's Books & Authors
Video Interviews
Meet your favorite children's authors and illustrators. More than 130 interviews!
Themed Booklists
The very best fiction and nonfiction books for kids, selected by our children's literature expert.
Reading Celebrations!
Celebrate cultural heritage, poetry, books and reading throughout the year.
Children's Books
Book Finder
Create your own customized list of fiction and nonfiction books! Search through more than 5,000 books on Reading Rockets — by author, illustrator, age, reading level, genre, format, topic, and country or region.
Sometimes it just takes one wonderful book to turn a kid into a reader. Tap into what interests your child. Browse these booklists created by Maria Salvadore, our children's literature expert. Everything from graphic novels to poetry to modern folktales.
Diverse Books for Children
Explore our rich collection of booklists, watch videos with children's authors, find guidance on choosing high-quality diverse titles, and get ideas on how to use diverse books in the classroom.
Nonfiction for Kids
Explore these articles and web resources on choosing great children's books, determining a child's reading level, reading aloud, finding low-cost books, lists of award-winning books and more.
Choosing and Using Kids' Books
Explore these articles and web resources on how to choose books for kids, kinds of books to choose from, how to use children's books at home and in the classroom, starting a book club, the history of children's literature, and more.
In Search of Free Books
Where can your school, library, or community group find free or low-cost books for kids? There are a number of national organizations as well as local programs you can turn to for help filling the shelves of your library, classroom, or literacy program and putting books into the hands and homes of young readers.
Summer Booklists
Reading Rockets' annual summer booklists make it easy to find great fiction and nonfiction books for kids to enjoy on vacation, or anytime. Audio books, too!
Holiday Gift Guides
Reading Rockets' annual holiday buying guide helps you find the perfect books for all the children in your life.
Award-Winning Books
Here are links to the awards and "best of" lists we like, including picks from The New York Times and The Horn Book, as well as the annual Newbery and Caldecott winners.
Authors & Illustrators
Author Interviews
Watch Reading Rockets' exclusive video interviews with award winning children's book authors and illustrators. You'll find more than 150 interviews!
Author Studies
From setting a purpose for your study to choosing and researching the author to developing a culminating project, our author study toolkit will help you create a rich, engaging classroom experience. A comprehensive list of print and online resources is included.
Celebrating Heroines in Fact and Fiction
Acclaimed authors for young people — Katherine Paterson, Rita Williams-Garcia, Jeannine Atkins, and Heather Lang — and award-winning illustrator Ekua Holmes gathered for a lively panel discussion about strong girls and women in children's books.
How to Get and Keep Boys Reading
Award-winning authors for young people — Jack Gantos, Jeff Kinney, Jarrett Krosoczka, Jon Scieszka, and Gene Luen Yang — gathered for a funny and insightful panel discussion about how to motivate boys (and any reluctant readers) to read more.
Just for Fun
Literacy Calendar
Find out what's happening each month in the world of reading. We have lots of resources and ideas for celebrating Read Across America, Poetry Month, D.E.A.R., el día de los niños, Read for the Record, heritage cultural months and more.
E-Cards for Readers
Motivate the special children in your life to read and read some more! Send one of the free e-cards below to a child, student, grandchild, colleague, or friend. The e-cards were created for Reading Rockets by award-winning children's book illustrators.
Downloadables
Download these colorful ready-to-print lunch box notes , play date cards , and door hangers for the young children in your life. Featuring the artwork of favorite children's illustrators!
Quotable Quotes
Browse our favorite quotes about reading, learning and teaching.
New and Popular
Our Literacy Blogs
Reading SOS
Tips from experts on how to help your children with reading and writing at home.
Target the Problem
Pinpoint the problem a struggling reader is having and discover ways to help.
FAQs About Reading
Real questions from parents and educators, answered by experts.
Literacy Apps
Find the best apps for building literacy skills.
Create your own lists of fiction and nonfiction children's books. We have more than 5,000 books in our library!
20 Of The Very Best Children's Authors: An Unscientific List
I love children's books . Maybe it's because I'm a teacher now. Or maybe it's because I didn't learn to read until age ten. But I am a huge sucker for picture books , early readers, chapter books, etc. I even got my masters in writing books for children and teenagers. But there's one problem with me writing a list of the 20 best children's authors: the word best.
Best is a hard word for me. When I don't like a book, I usually think something is wrong with me, not the book. I tried to pick a mix of classic and currently publishing writers with a wide body of work. I also narrowed the list to authors who write primarily for children under 10. The reflects the relatively homogenous authors from my past along with the diversity and inclusion that guide my book choices today. I also in one case listed a writing/illustrating duo as one person. While this isn't metaphysically possible, it made sense given the format.
If you're sad that I put the Hungry Caterpillar on the list but left off Stewart Little or the Berenstain Bears, I get it. Books are personal. Children's books are extra personal. In fact, there are authors I'm mad at myself for cutting from the list. Seriously, how could I do that?
I'm putting all this handwringing on hold, to present my highly subjective and not-at-all scientific list of the 20 best children's authors.
1. Judy Blume
I literally don't know how I would have gotten through my childhood without Judy Blume. She writes for humans of all ages about emotions and difficult topics with so much care and humor. And even though she started writing over 50 years ago, her stories still feel so relevant and timeless. From annoying little brothers to friends moving away to getting your period, Judy Blume explained it all and made so many things that felt weird or embarrassing begin to feel normal.
Most known for: Tales of a Fourth Grade Nothing and Are You There God? It's Me, Margaret
Book you might have missed: Freckle Juice
2. Eric Carle
Eric Carle has written and illustrated well over 50 books for children, and he's still creating at age 89. His distinctive illustration style includes collage using hand painted papers. The result is images that are cheerful, colorful, and characters that appear full of energy. Combining these beloved characters with simple phrasing that is often easy for young children to memorize has made him a beloved and bestselling author of picture books for the last six decades.
Most known for: The Very Hungry Caterpillar and Brown Bear, Brown Bear What Do You See?
Book you might have missed: The Artist Who Painted a Blue Horse
3. Yangsook Choi
This writer and illustrator grew up in South Korea and now splits her time between New York and Seoul. This multi-national life is reflected in her books, ranging from the story of a girl newly in America and nervous if her classmates will to learn to pronounce her name to the mixing of Korean street dancing traditions with American Halloween. All of her books are illustrated mixing soft, dreamy colors with strong graphic images.
Most known for: The Name Jar
Book you might have missed: Peach Heaven
4. Beverly Cleary
I know I said I didn't like the word "best," but Ramona Geraldine Quimby is one of the best literary figures of all time. She's funny, awkward, and so so relatable. Who among us does not remember the horror of when she cracked an egg on her forehead in the cafeteria at school. But she didn't just write about Ramona. Cleary wrote over thirty books for kids, including a few YA books and the novelization of the TV show "Leave It to Beaver."
Most known for: Beezus and Ramona and Dear Mr. Henshaw
Book you might have missed: The Mouse and the Motorcycle
5. Christopher Paul Curtis
Since 1995, Christopher Paul Curtis has been writing award-winning novels for young people focusing on the history of African Americans. His books often take place in his hometown, Flint, Michigan. But his characters are what make his books so read and beloved. His insight into children's brains, personalities, and family dynamics make his characters highly specific, even while important events in history like the Birmingham Church Bombing of 1963 or the Underground Railroad unfold in his story's background.
Most known for: Bud Not Buddy and The Watsons Go to Birmingham 1963
Book you might have missed: Elijah of Buxton
6. Roald Dahl
Between his 21 books for children and the variations of adaptations of his work, Roald Dahl stories are so well known and beloved among my millennial generation and everyone who's come after us. As a teacher, I see how these are some of the best books to interest reluctant readers. And as a reader, I'm still completely tickled by the idea of shooting into space in a glass elevator or vanquishing a villain as evil as Miss Trunchbull. With his dark comedy, clever wordplay, and imaginative, unexpected endings, Roald Dahl's books delight children and adults. And I expect they will continue to do so for some time.
Most known for: Charlie and the Chocolate Factory , James and the Giant Peach , Matilda , and The BFG
Books you might have missed: Esio Trot and The Enormous Crocodile
7. Kate DiCamillo
Whether writing picture books, chapter books, or novels for children, Kate DiCamillo always builds elaborate and fully-immersive worlds in the pages of her stories. This is true whether she's writing about a girl living in a Florida trailer, a mouse living in a fairytale world, or an adventure-loving pig. The perspective and details she's able to saturate into every word she writes make her one of the best children's authors.
Most known for: Because of Winn-Dixie and The Tale of Despereaux
Book you might have missed: The Miraculous Journey of Edward Tulane
8. Grace Lin
Grace Lin has written and often illustrated over 20 books for children, ranging from picture books to early readers to novels. She writes from a Taiwanese American perspective, with book subjects ranging from growing up Asian American in primarily white communities to traditional foods like dim sum and mooncakes to fantasy stories based in Chinese folklore. No matter the focus, Lin always tells stories with nuance and emotional resonance.
Most known for: Where the Mountain Meets the Moon and The Year of the Dog
Book you might have missed: Ling & Ting: Not Exactly the Same!
9. Arnold Lobel
Arnold Lobel once said, "I cannot think of any work that could be more agreeable and fun than making books for children." We are all very lucky he felt that way, because his illustrated early readers that celebrate friendship, help us learn to be alone, and teach the importance of accepting each other's difference with grace and humor. Some of my favorite early reading memories are with Frog and Toad. And I still think of Toad every time I lose my list of things to do!
Most known for: The Frog and Toad Collection
Book you might have missed: Uncle Elephant
10. Lenore Look
Lenore Look embeds Chinese and Chinese American culture into her hilarious books for children. She is the creator of many picture books and two early chapter book series for children who are just beginning to learn how to read. Her characters often face a variety of challenges, some related to their heritage, like visiting relatives in another country and not liking the food and others that are almost universal, like being scared to learn how to swim.
Most known for: Ruby Lu, Brave and True and The Alvin Ho Series
Book you might have missed: Polka Dot Penguin Pottery
11. Andrea Davis Pinkney
Pinkney has written so many award-winning picture books, novels, nonfiction, and historical fiction for young readers. Her booklist reads like a record of contemporary and historical African American experiences, ranging from slavery to Black entertainers to a biography of the Obamas. She often collaborates with her husband, illustrator and writer Brian Pinkney, to bring these stories to life and make sure these important people are not forgotten.
Most known for: The Red Pencil and Sit In: How Four Friends Stood Up by Sitting Down
Book you might have missed: Ella Fitzgerald: The Tale of a Vocal Virtuosa
12. Jerry Pinkney
As an illustrator, Jerry Pinkney has created over 75 books for children in his more than 60 years working. He often illustrates for a writer, often the illustrious Julius Lester or his wife Gloria Pinkney. But some of his best books are solo projects where he lets his pictures tell the story and omits words completely.
Most known for: The Lion and the Mouse
Book you might have missed: The Three Billy Goats Gruff
13. Adam Rubin and Daniel Salieri
The duo Adam Rubin and Daniel Salieri have created some of the best contemporary classic picture books around. There is something about their books that feel incredibly modern, whether they feature dragons eating too spicy salsa or raccoons scheming to plan their own secret pizza parties. Best of all, children adore these books. And in my experience as a teacher, if you read one they will ask if you can read the book again and again and again and again…
Most known for: Dragon's Love Tacos
Book you might have missed: Robo-Sauce
14. Pam Muñoz Ryan
Ryan has written over thirty books for children and teens, ranging from picture books to novels. Some of her books focus on Latina and multicultural experiences, reflecting her own heritage. In these stories, her characters often face hardship and struggle, but find their hard work rewarded. Others include silly animal stories full of rhymes, like her series about Tony Baloney the macaroni penguin.
Most known for: Esperanza Rising
Book you might have missed: The Dreamer
15. Dan Santat
Dan Santat brings humorous books to children as an illustrator and author. While illustrating, he's worked with wonderful authors like Samantha Berger, Aaron Reynolds, Minh Lê, Corey Rosen Schwartz, and more. But his solo books also stand out as imaginative, hilarious, and almost always grappling with anxiety in some form or another. While he is a newer author, I suspect his books will be read and passed down for generations.
Most known for: The Adventures of Beekle: The Unimaginary Friend
Book you might have missed: Are We There Yet?
16. Maurice Sendak
Maurice Sendak once said, "You cannot write for children. They're much too complicated. You can only write books that are of interest to them." This high respect for children's intelligence and autonomy is easy to see in his weird, slightly dark stories and illustrations. It is hard to imagine a picture book character more iconic and emotionally resonant than Max, the boy in a wolf suit who tames the wild things after a fight with his mother. But Sendak's other books present equally twisty and entertaining tales.
Most known for: Where the Wild Things Are
Books you might have missed: In the Night Kitchen and Pierre: A Cautionary Tale in Five Chapters and a Prologue
17. Dr. Seuss
It's hard to imagine a list of greatest children's authors that doesn't include Dr. Seuss. Theodore Seuss Geisel wrote and illustrated over 60 books for children. Using a whimsical art style and sing-song rhyming scheme, he created many of the world's most loved and best selling children's books.
Most known for: The Cat in the Hat , Green Eggs and Ham , The Lorax , and Oh, the Places You'll Go!
Book you might've missed: The Butter Battle Book
18. Noel Streatfeild
Noel Streatfeild penned the beloved Shoes books in the 1930s and 1940s to reflect the lives of child entertainers. Her first book, Ballet Shoes, was an instant hit and helped set up the trend of ballet and dancing themed books for children that are still quite popular today. While slightly old-fashioned, her stories always hit the right ration of charm and mischief, with beloved characters carrying out fantasies of what it would be like to be on the stage.
Most known for: Ballet Shoes and Skating Shoes
Books you might have missed: Theater Shoes and Thursday's Child
19. Mo Willems
I tried to count how many iconic children's books the prolific Mo Willems has created in the last two decades, but I kept losing count. My best estimate is around 40. He creates series around beloved characters that children love to read for themselves and have read to them. From Elephant and Piggie to the Pigeon series to Knuffle Bunny, Willems knows how to make children laugh and think at the same time with lessons on kindness, friendship and respect.
Most known for: Don't Let the Pigeon Ride the Bus , Elephant and Piggie , Knuffle Bunny: A Tale of Mistaken Identity , and Cat the Cat, Who Is That?
Book you might have missed: Goldilocks and the Three Dinosaurs
20. Jacqueline Woodson
Jacqueline Woodson writes prolifically and poetically about the Black experience in America in everything from picture books to adult novels. From poetry to historical fiction to memoir, Woodson get's into the point of view of her characters expertly and fills her stories with lyrical descriptions of the worlds they inhabit.
Most known for: Brown Girl Dreaming and Each Kindness
Book you might've missed: This Is the Rope
Okay! I'm ready for your SHOUTY comments. Who are the best children's authors I left off the list?

You Might Also Like
Must-Read Young Reader Authors
Our young readers section is bursting at the seams with spectacular authors and books that are sure to captivate every young reader. There's nothing better than kids picking up a book, absolutely loving it, and realizing that the author has more books for them to dive into immediately, so when we were thinking about must-read children's authors, we thought of just that!
Jeff Kinney
Diper Överlöde (Diary of a Wimpy Kid Series #17)
Hardcover $10.49 $14.99
Please enable javascript to add items to the cart.
In Stock Online
Jeff Kinney is the highly acclaimed and  Diper Överlöde  is his upcoming release and 17 th  (WOW!) book in the laugh-out-loud series. In this installment, we find Greg Heffley on tour with his brother's band, Löded Diper, but as Greg goes on the tour, he quickly learns that rock 'n' roll life isn't as glamorous as it sounds! Fans of the series will absolutely adore this next book!
Shannon Messenger
Stellarlune (B&N Exclusive Edition) (Keeper of the Lost Cities Series #9)
Hardcover $21.99
It's hard to believe  Stellarlune  is the ninth book in Shannon Messenger's beloved Keeper of the Lost Cities series, but if it was up to us, we'd have the series go on forever. We can't wait to see what's next for Sophie, Keefe, and their friends following the jaw-dropping cliffhanger at the end of  Unlocked . This series quickly became a fan favorite, and fans always rave about each and every book that gets added to the series!
Collaborations (B&N Exclusive Edition) (Cat Kid Comic Club #4)
Hardcover $9.99 $12.99
Dav Pilkey , Dav Pilkey
Dav Pilkey is the beloved author of the Captain Underpants series, the Dog Man series, and the Cat Kid Comic Club series, and fans will be absolutely thrilled that we have another book right in time for the holidays!  Collaborations  features the Cat Kid Comic Club as they learn to collaborate in this creative, funny and insightful graphic novel. Created with a kaleidoscope of art styles and paired with Pilkey's trademark storytelling and humor, this book fosters creativity, collaborations, independence, and empathy. 
Two Degrees
Hardcover $17.99
Alan Gratz is known for his action-packed storytelling, often focused on historical events, and his books always pack a punch. His newest book,  Two Degrees  follows this trend, centering three kids and their interconnecting stories as they face deadly natural disasters around the world. Hearts will race and readers will fly through the pages as they read yet another stunning story from the unparalleled Alan Gratz. 
Claribel A. Ortega
Paperback $10.99 $12.99
Claribel A. Ortega , Rose Bousamra
Claribel A. Ortega is an author we quickly fell in love with. From her debut,  Ghost Squad , to  Witchlings , and now to  Frizzy , every one of Ortega's books is a hit!  Frizzy  is a heartwarming graphic novel about a young Dominican girl learning to embrace her natural curls. This refreshing read about self-acceptance and individuality is sure to resonate with many young readers. With the  Witchlings ' sequel coming in the Spring, it's a fantastic time to catch up on Claribel A. Ortega's other books!
Rick Riordan
The sun and the star: a nico di angelo adventure (signed b&n exclusive book).
Hardcover $19.99
Rick Riordan , Mark Oshiro
Rick Riordan is the long beloved author of the Percy Jackson series, and we cannot  wait  for this book co-written by Mark Oshiro to hit the shelves! We are so excited to return to the world of Percy Jackson and delve deep into Nico's and Will's story as they travel through Tartarus to rescue an old friend. We're certain that this standalone adventure will quickly find its way into the hearts of readers and become the next fan-favorite book!
B.B. Alston
Amari and the great game (signed book).
Hardcover $18.99
B. B. Alston
If you didn't already know, we are OBSESSED with B.B. Alston and his Supernatural Investigations series. Amari quickly stole our hearts, and the sequel only made us fall even more in love. Full of magic, adventure, and friendship, these books have something for every single reader. With the way the second book ended, we're already anxiously awaiting the third book in the series!
Lisa McMann
Map of Flames (Forgotten Five Series #1)
Paperback $9.99
Lisa McMann quickly became a beloved author due to her series The Unwanteds, and we are thrilled about this new series of hers, Forgotten Five. The first book,  Map of Flames , has already captivated us as it is perfect for fans of the Winterborne Home series and the  X-Men . Get ready for this fantasy adventure series that will keep readers on the edge of their seat! 
Jason Reyonlds
Stuntboy, in the meantime.
Hardcover $11.49 $13.99
Jason Reynolds , Raúl the Third
Jason Reynolds is an absolute delight of a human, and his books are must-reads. Reynolds has served as the National Ambassador for Young People's Literature from 2020-2022, and his books are timely, entertaining, and beautifully written stories that will linger with readers long after they've finished them. This sweet and funny illustrated novel follows Portico Reeves, a young boy with a super-secret superhero identity who protects the people in his castle, also known as an apartment building. With Portico's parents fighting more and more, he gets the worry wiggles and makes it his mission to save them too. 
Stuart Gibbs
Spy School Project X (B&N Exclusive Edition) (Spy School Series #10)
Hardcover $15.99 $17.99
Stuart Gibbs is the perfect author for fans of mysteries and kids who are spies with series like the Spy School series, the Charlie Thorne series, the FunJungle series, and the Moon Base Alpha series. We can't believe that this is the tenth book in the Spy School series! Stuart Gibbs has gifted young readers with another suspenseful volume following Ben Ripley as he and his friends track down his arch-nemesis, Murray Hill. This series is also the perfect book to read together as parents and kids alike will be entertained by these stories.
Katherine Applegate
Hardcover $14.99 $16.99
Katherine Applegate , Charles Santoso
Katherine Applegate has become a favorite author and is an award-winning author for her books. She's written beloved stories like  Wishtree, Crenshaw, Willodeen,   Home of the Brave, The One and Only Ivan,  and  The One and Only Bob . Katherine Applegate's newest is a sweet story about an otter named — you guessed it, Odder — and is the perfect read for the young animal lover or aspiring marine biologist in your life. 
The Last Fallen Moon (Gifted Clans Series #2)
Hardcover $15.99 $16.99
Graci Kim's Gifted Clans trilogy has become one of our absolute favorites with the first book in the series being one of our former Young Reader's Monthly Picks. This series is full of magic and fast-paced action to keep readers captivated in the story for the entire duration of the story. With a setting that interweaves the spirit realm and the modern world, the vivid imagery in this series will bring the story to life!
Soman Chainani
Rise of the School for Good and Evil
Hardcover $16.99 $18.99
This epic prequel to the much-loved series, The School for Good and Evil, is the perfect book to read if you already love Soman Chainani's writing or if you are just now diving into his books after seeing the movie on Netflix. We all know the books are always better 😉, so dive into this prequel and into the rest of The School for Good and Evil series to get the full picture of this fabulous world created by Soman Chainani!
Míriam Bonastre Tur
Hooky Volume 2 (Signed Book)
Hardcover $24.99
Míriam Bonastre Tur started gaining her popularity on the digital comic platform WEBTOON, and this magical adventure series has absolutely been just as beloved in print as it is online. With volumes one and two already out, this is the perfect time to join Dani and Dorian on their epic struggle of good versus evil and as they work to figure out where they stand. We highly recommend this stunning series!
Kwame Alexander
The Door of No Return
Kwame Alexander is known for his novels in verse, and  The Door of No Return  has absolutely enchanted us. This epic tale is powerful and immersive as it offers readers insight into 19 th -century Africa. A fictionalized story rooted in history, this book is a must-read for all ages. Kwame Alexander is also the beloved author of the Crossover series which is also coming soon to Disney+! It's a great time to read Alexander's writing!
Jerry Craft
New Kid (Newbery Medal Winner)
Paperback $12.99
Jerry Craft's graphic novels are award winning and must-reads. This graphic novel is all about Jordan Banks, the new kid at a prestigious private school known for its academics where he struggles to fit in as one of the few kids of color in his grade. Full of heart and staying true to yourself, this graphic novel along with its sequel,  Class Act  and its upcoming next book in the series,  School Trip , are books your graphic novel fan won't want to miss!
Jewell Parker Rhodes
Paradise on Fire
Hardcover $13.99 $16.99
Jewell Parker Rhodes has become one of our favorite authors with books like  Towers   Falling, Ghost Boys, Bayou Magic, Paradise on Fire  and our former Young Readers Monthly Pick  Black Brother, Black Brother . In  Paradise on Fire  readers get a page-turning tale of survival, adventure, and environmentalism as Addy's wilderness program out west is threatened by a wildfire outbreak nearby in which she has to lead her group to safety. 
Jasmine Warga
A Rover's Story
Hardcover $14.99 $19.99
Jasmine Warga is the author of  Other Words for Home  and  The Shape of Thunder  along with her newest release  A Rover's Story . From a novel in verse full of heart to a story of friendship and grief all the way to this newest novel of a Mars rover that's developed human-like emotions, Jasmine Warga's range of books promises something for any young reader to enjoy! We adore her and can't see what she comes up with next!
Best Children's Book Authors: Who To Know and What To Read
Are you looking for the best children's book authors? Picture books are something special, and there are several writers with a talent for communicating effectively with young readers.
Children's literature is a special genre, as many authors know they will be presenting children with their first book ever. Many of these books are designed to be read aloud, and children's books can vary widely in terms of complexity and scope. For example, there are lots of award-winning books that are meant for babies and toddlers, where their parents might read directly to them. Then, there are chapter books meant for teenagers that bear a lot of similarities to the books that adults read.
From Beverly Cleary to C.S. Lewis, and from Roald Dahl to Dr. Seuss, there are lots of amazing, creative authors who have given their talents to children and parents everywhere. Learn more about some of the greatest children's book authors of all time, and consider adding a few of these to your reading list for your children.
1. Dr. Seuss (1904 – 1991)
2. roald dahl (1916 – 1990), 3. judy blume, born 1938, 4. c. s. lewis (1898 – 1963), 5. beverly cleary, (1916 – 2021), 6. eric carle, (1929 – 2021), 7. arnold lobel (1933 – 1987), 8. jon scieszka, born 1954, the final word on the best children's books authors, faqs about the best children's book authors, best authors reading list.
Of course, no list of the top children's book authors in the world would be complete without including the famed Dr. Seuss . Originally from Springfield, Massachusetts, he also worked as a successful animator, poet, and cartoonist. Theodore Seuss Geisel is one of the most iconic names in all of literature, let alone books for children.
During the course of his storied career, he wrote more than 60 books specifically for kids. He has a Whimsical art style that makes his characters instantly relatable. Furthermore, most of his books have a unique rhyming scheme, making it easier for children to learn how to read. His books are still among the best sellers of all time, with countless generations learning how to read thanks to his characters.
It is difficult to hone in on his top works because there are so many of them. Some of his favorites include the Cat in the Hat, The Lorax, Green Eggs and Ham, and Oh, the Places You'll Go. Many of his books have inspired television series and movies, making sure that every generation knows about the unique talents of  Dr. Seuss . If you want to check out the adventures of The Cat in the Hat, you can purchase a copy of the book from Amazon. 
A classic by Dr. Seuss
Easy to read, prefect for beginners
For ages 3-7
Written by Dr. Seuss in 1957
Hardcover Book
Roald Dahl wrote more than 20 books for children, and many of them have created numerous adaptations. So many of his stories have been loved by children for numerous decades, and many of them have found their way onto required reading lists. Dahl himself was born to an affluent family in Wales. In addition to his work as an author, he also served as a fighter pilot during WWII. He was a popular poet and screenwriter, but he is best known for Matilda and her adventures.
Many people have fallen in love with the unique relationship between Matilda and Mrs. Trunchbull, watching it evolve during the course of the story. Some of his other popular works include James and the Giant Peach, Charlie and the Chocolate Factory, and The BFG. You can learn more about Matilda for yourself by getting a copy of the book from Amazon.
Dahl, Roald (Author)
English (Publication Language)
240 Pages - 08/16/2007 (Publication Date) - Viking Books for Young Readers (Publisher)
Another one of the greatest children's book authors of all time is Judy Blume . She has been writing children's books since 1959.
During her illustrious career, she has published more than two dozen novels. She was born and raised in Elizabeth New Jersey. She has two children of her own, and she has donated her time reading books out loud to other children as well. With decades in the field, her work has served as an inspiration for numerous other children's book authors. Even though she has written a variety of books for kids of all ages, her most popular series, Superfudge, is largely meant for elementary school and middle school students.
If you are interested in checking out some of the books written by Judy Blume, you might want to try out Tales of a Fourth Grade Nothing, Otherwise Known as Sheila the Great, and Superfudge. You can even pick up a copy of Tales of a Fourth Grade Nothing for yourself off of Amazon
THE SIZE: Spy Camera has the smallest size in the world (0.87in, 0.7oz cube).
SUPERIOR HD QUALITY: With a 1080P sensor, this camera captures over 12 million pixels (4032x3024), allowing you to see every detail without risk of detection.
MOTION DETECTION: When detecting the object moving, the mini camera'll be activated, follow the object's trace, and record automatically.
Blume, Judy (Author)
C.S. Lewis is a British writer who spent most of his career as an academic; however, he is best known for his work as an author. He taught English literature at Cambridge University and Oxford University, and is known for his science fiction works. During the course of his career, he wrote more than 30 books, with many of them being translated into thousands of languages. A lot of his books are meant for school-age children and teenagers, with his most notable work being The Chronicles of Narnia.
The Chronicles of Narnia takes its reader on the story through a fantasy world filled with giant battles, magic, and talking animals. It is a series that has several books, but the most popular one is The Lion, the Witch, and the Wardrobe. When the characters walk through a wardrobe at the back of the closet, they are instantly transported to a fantasy world. It has even been adapted into a successful movie. If you want to take a journey to Narnia for yourself, you can purchase the entire collection from Amazon.
Beverly Cleary developed a reputation as a creative, straightforward, and talented children's book author. She is one of the most successful authors of all time, and her books have sold more than 91 million copies. Her first book was published in 1950, and she immediately became a literary sensation. During her long and storied life, she inspired countless children all over the world, and her books continue to be read to this day.
Her literary style was direct, as she drew inspiration from the kids in her neighborhood. She believed that kids wanted to read about people who are just like them, and she proved correct. All she had to do was watch the kids play where she lived, and she got her ideas for her books.
Even though she published a wide variety of books, her most popular character is Ramona Geraldine Quimby. She is one of the most relatable literary figures, and many people remember what happened when she broke an egg on her forehead in the middle of her school. She wrote more than 30 books specifically for young children, and she also novelized the popular TV show, "Leave It to Beaver."
Some of her most popular books include Beezus and Ramona, Dear Mr. Henshaw, and The Mouse and the Motorcycle. You can check out Ramona for yourself by getting the book series from Amazon.
Cleary, Beverly (Author)
1728 Pages - 10/13/2020 (Publication Date) - HarperCollins (Publisher)
Eric Carle is another one of the top children's book authors of all time. He has been writing children's stories for decades, and he has published more than 50 of them. Even in his 80s, he continued to write amazing books for children. His writing style is known for hand-painted papers, unique collage images, and images that are colorful and cheerful. Because he gives his characters an appearance of energy, he is able to hold the attention of young readers. Furthermore, he uses simple phrases that children can often memorize.
For more than six decades, he has inspired children to fall in love with reading. You have probably heard about a lot of his books, including The Very Hungry Caterpillar, Brown Bear, Brown Bear what do you see, and The Artist Who Painted a Blue Horse. You can grab a copy of The Very Hungry Caterpillar for yourself and your children from Amazon.
Now even younger children can follow the little green caterpillar as he eats his way to becoming a beautiful butterfly in this sturdy board book
Great for early development
Children will enjoy this delightful tale
Ages 2 to 5
Carle, Eric (Author)
Arnold Lobel is a popular American children's book author. During the course of his life, he wrote and illustrated countless books for children, and he also won the Caldecott medal in 1981, given to the best Illustrated picture book in the United States. He once stated that he could not think of any work more fun or agreeable than making books for children. Fortunately, he felt the same way, donating his unique talents to children all over the world.
Many of his books talk about friendship, the importance of accepting differences we have in one another, and living life with humor. A lot of people love reading about the adventures of Frog and Toad, so it should come as no surprise that Frog and Toad Together remains one of the most popular children's books of all time.
If you would like to reminisce about Frog and Toad, you can purchase the entire collection from Amazon.
Lobel, Arnold (Author)
05/25/2004 (Publication Date) - HarperCollins (Publisher)
Jon Scieszka is a relatively recent children's book writer, but he has already positioned himself among the greats. She is known for creating picture books with Lane Smith, a popular illustrator. He is originally from Flint, Michigan, it has two children of his own. He has already written dozens of books, with some of his most popular titles being The True Story of The Three Little Pigs, Math Curse, Kat's Mystery Gift, and Science First.
In addition to his work as a children's book author, he also started a foundation called Guys Read . The goal of the foundation is to encourage boys to learn how to read. Today, there was a lot of competition for the time of children, and many kids do not read as much as they used to. Scieska's foundation wants to make sure that people do not forget about the joys of reading.
If you want to check out some of Scieszka's works, you may want to start with The True Story of the Three Little Pigs. You can pick up a copy of the book from Amazon.
Scieszka, Jon (Author)
32 Pages - 03/01/1996 (Publication Date) - Puffin Books (Publisher)
These are just a few of the many talented authors who have generously donated their time, creativity, and wisdom to help children all over the world learn how to read. Reading is still an important skill, and it has to be burned at a young age.
There is no one way to teach children how to read, but picture books with short praising and entertaining images are a great place to start. Then, as children get older, they can progress to chapter books or a board book, learning more about how ideas are formulated in literature.
Reading is a great way for people of all ages, including children, to expand their horizons. Therefore, why not explore some of the amazing ideas that have been put the paper by these talented writers? You might want to take a trip down memory lane for yourself, and this is a great way to teach your children how to read as well.
What is the best way to get children excited about reading?
One of the best days to get kids interested in reading is to let them pick out the books themselves. Consider making a trip to the library, turning it into an adventure. Then, let your child about the book. If you pick up books that your child is interested in, they will be more likely to want to read them. 
Why is reading so important for children?
Reading to young children is critical because it helps them build a pocket the skills they need to be successful in school. If you read out loud to your child, they learn more about the world around them, encouraging them to pursue lifelong learning. 
What are some other books and authors I might want to check out?
There are a lot of amazing authors you might want to add to the booklist, including Lewis Carroll, Madeleine L'Engle, Margaret Wise Brown, Bill Martin Jr, Shel Silverstein, and Jan Brett. You might want to explore Harry Potter, by J. K. Rowling or Where the Wild Things Are by Maurice Sendak. Do not overlook a few other classics, such as the Berenstain Bears and Winnie-the-Pooh.
Best Historical Fiction Authors
Best Science Fiction Authors
Best American Authors
Best Self-Help Authors
Best Crime Thriller Authors
Best English Authors
Best Fantasy Authors
Best Romance Authors
Best Horror Authors
Join over 15,000 writers today
Get a FREE book of writing prompts and learn how to make more money from your writing.
Success! Now check your email to claim your prompts.
There was an error submitting your subscription. Please try again.
View all posts
Skip to main content
Keyboard shortcuts for audio player
NPR Books Summer Poll: Kids' Books
Welcome to story hour: 100 favorite books for young readers.
Petra Mayer
It's been such a strange, lost summer. Camps and schools and activities have shut down during the pandemic, leaving kids and caregivers stuck at home and climbing the walls — and sometimes the garden fences.
With that in mind, we decided that this year's summer reader poll should be all about keeping kids occupied. We asked you to tell us about your favorite kids' books, from board books for babies to great read-alouds to early chapter books and even a few books for older readers. And thousands of you answered.
As with all our summer polls, this one isn't a straight-up popularity contest. (Otherwise it would have been nothing but 100 Mo Willems books — and we love Mo Willems , but that wouldn't have been the most useful list.) Rather, it's a curated list built from your recommendations and picks from our expert panel of judges — a fantastic group of authors, librarians, publishers and all-around book nerds . And instead of a ranked list, it's grouped into categories that we hope will help you find just the right books for the kids in your life.
More Summer Polls
Summer Reader Poll 2018: Horror
Click if you dare: 100 favorite horror stories.
Summer Reader Poll 2019: Funny Books
We did it for the lols: 100 favorite funny books.

100 Best Books
The ultimate backseat bookshelf: 100 must-reads for kids 9-14.
Now, we understand that half the fun of a list is arguing about what didn't make it on — and our judges had to make some hard choices. But there was one easy decision: A few years ago, we did a summer list based on All Things Considered 's Backseat Book Club of great reads for kids from 9 to 14 . This year's list is focused on younger readers, but we did include a few books for older kids. So if something appeared on the Backseat 100, we didn't include it here. That means no Charlotte's Web , no Matilda and no Little House books (though we've got some wonderful suggestions for Little House fans, like Linda Sue Park's Prairie Lotus ).
We want this list to be a tool for discovery, which means we had to walk a delicate path when it comes to books that are undeniable classics — we knew all hell would rain down on us if we left out Where the Wild Things Are or The Very Hungry Caterpillar . But we decided you probably didn't need our help to discover Dr. Seuss, Richard Scarry or The Little Engine that Could , so those didn't make it onto the list.
And as always, we had to decide which work to pick from creators who were nominated multiple times. Readers may remember the Nora Roberts Rule , which came about during 2015's romance poll: No one gets on the list twice UNLESS they're as titanic a figure in their field as Roberts is in romance; we included her in that list under both her own name and her pen name, J.D. Robb.
NPR Books Summer Poll 2020: Kids' Books
Summer reader poll 2020: meet our esteemed panelists.
This year brought an interesting twist. Since many books on the list have both authors and illustrators, we eventually decided that authors could appear only once, but we didn't mind seeing illustrators again. (Hello, Christian Robinson and Vashti Harrison!) And generally, when someone appeared more than once in the nominations, we went with whichever title was more popular with voters (so Kevin Henkes' Lilly's Purple Plastic Purse beat out Kitten's First Full Moon ).
You'll also see there's a section of books for older readers. We wanted to recognize that a lot of kids read ahead of their age groups — and also, there have been so many great books that came out since we put together the Backseat 100 list in 2013 that it seemed a shame not to include a few of them here.
We hope you and the kids in your life will have as much fun poring through this list as we had putting it together! We had a blast recalling old favorites and discovering new classics (and a shoutout to our gracious judges, who let me sneak in one of my all-time childhood faves, Paul Goble's gorgeous The Girl Who Loved Wild Horses ).
To make things easier, we've split up the list into categories: Picture Perfect , Baby's Bookshelf , Conversation Starters , Family Life , Animal (and Monster) Friends , Folktales and Fairy Tales , Fun to Read Out Loud , Nonfiction , Early Chapter Books , and Older Readers . Happy reading!
Picture Perfect
The snowy day, 50th anniversary edition.
by Ezra Jack Keats
One morning, a little boy in Brooklyn wakes up to a changed world — sparkling with fresh snowfall. And though it's never directly mentioned in the text, young Peter is Black, one of the first non-caricatured Black people to star in a major children's book. Author and illustrator Ezra Jack Keats was white, but his sensitive depiction of a child's first experience with snow won the Caldecott Medal and was embraced by parents and children of all colors. (For ages 0 to 2)
Where the Wild Things Are
by Maurice Sendak
Readers nominated so many Maurice Sendak books, it was hard to pick just one. Well, no, actually — despite a moment of competition from In the Night Kitchen , we knew we had to go with this classic tale of Max, his wolf suit, the wild rumpus, and of course ... the dinner that was still warm when he got home. (For ages 4 to 8)
The Old Truck
by Jarrett Pumphrey and Jerome Pumphrey
Jerome Pumphrey was driving through central Texas to visit his brother Jarrett, and along the way he kept seeing old trucks sitting out in the fields. He began to wonder what stories those old trucks could tell — the result, created by both brothers together, is this story, illustrated by hundreds of hand-carved stamps, of a farm family and their beloved pickup. (For ages 3 to 5)
Crown: An Ode to the Fresh Cut
by Derrick Barnes and Gordon C. James
We couldn't put Hair Love on the list (you'll find it a little further down) and leave out this tribute to the magic of the barbershop. "You came in as a lump of clay, a blank canvas, a slab of marble," author Derrick Barnes writes. "But when my man is done with you, they'll want to post you up in a museum!" Gordon C. James' lively paintings of smiling boys showing off their fresh cuts will put a smile on your face, too. (For ages 3 to 8)
Julián Is A Mermaid
by Jessica Love
Julián is riding the subway with his abuela when he sees them: three mermaids, with fabulous hair and fishtail dresses. And Julián loves mermaids. So much that he makes his own costume at home, with a yellow curtain for a tail and a potted fern for a crown. This is a gorgeous tale of creativity and acceptance, rounded out with misty, jeweled gouache illustrations. (For ages 4 to 8)
Miss Rumphius
by Barbara Cooney
Miss Rumphius dreams of living by the sea, traveling the world, and making it a more beautiful place — and she does it on her own terms, living alone with her cat and sowing lupine seeds along the coast of Maine despite the local kids who call her "That Crazy Old Lady." (She was based on a real person — Maine resident Hilda Hamlin, who was known as the "Lupine Lady" for her habit of scattering seeds.) (For ages 5 to 8)
The Girl Who Loved Wild Horses
by Paul Goble
Everywhere you look in The Girl Who Loved Wild Horses, there's a tiny, precise and lovely detail — a plant, a bird, a lizard, a pebble, a shell and of course the magnificent horses. This story of a Plains Indian girl who runs away with a band of wild horses, and eventually becomes one of them, won the Caldecott in 1978, and for good reason. (For ages 5 to 8)
Hello Lighthouse
by Sophie Blackall
Waves roll by, seasons come and go, keepers tend to their duties, and through it all, the lighthouse stands tall, sending its beam out into the darkness, bidding hello to all the ships at sea. Caldecott winner Sophie Blackall does a gorgeous job showing the timeless nature of lighthouse life — and the change that's coming. (For ages 4 to 8)
by Faith Ringgold
Artist Faith Ringgold's tale of young Cassie Louise Lightfoot who flies far above the "tar beach" of her apartment building roof is — along with The Undefeated — one of the most beautiful books on this list. Lifted up by the stars, Cassie flies over the city, claiming its beauty for her own and imagining a better life for her family. As a bonus, you can see Ringgold reading the book here . (For ages 5 to 8)
The Undefeated
by Kwame Alexander and Kadir Nelson
One of the most — if not the most — beautiful books on this list. Kadir Nelson's glowing, photorealistic paintings pair with Kwame Alexander's powerful words (with nods to Langston Hughes, Gwendolyn Brooks and more) for a tribute to decades of Black brilliance, pain and perseverance. "This is one of those texts that really spoke to me; it was beautifully written and I felt it was a really great pairing of words and pictures of an author and an artist," Nelson told NPR . (For ages 6 to 9)
by Walter Dean Myers and Christopher Myers
This poem by Walter Dean Myers — a revered elder of children's literature — celebrates Harlem, where he grew up, full of "colors loud enough to be heard" and songs first heard in the villages of "Ghana/Mali/Senegal." His son Christopher's bold illustrations, part paint and part collage, don't talk down to kids, instead pulling them into a vibrant city. (For ages 9 and up)
Baby's Bookshelf
Antiracist baby.
by Ibram X. Kendi and Ashley Lukashevsky
Ibram X. Kendi wanted to have a tool to teach his young daughter about racism, so he adapted the ideas in his book How to Be an Antiracist into this brightly colored guide. In nine steps, Kendi (and illustrator Ashley Lukashevsky) offers parents a way to open their eyes, and their children's eyes, to the realities of racism. (For ages 0 to 3)
Goodnight Moon
by Margaret Wise Brown and Clement Hurd
Margaret Wise Brown's hushed, incantatory bedtime poetry — set against Clement Hurd's bright blocks of green, blue, red and yellow — has sent generations of children off to sleep. Don't you wish you had a great green room and a red balloon? And two little kittens and a pair of mittens? (For ages 0 to 4)
Freight Train
by Donald Crews
Red caboose at the back, and forward through the rainbow to the black tender and engine, Donald Crews' simple, powerful freight train chugs its way through towns and tunnels, days and nights. Kids will love exploring the blocky, brightly colored train cars and seeing what's inside. Here comes the train! (For ages 0 to 4)
Good Dog, Carl (series)
by Alexandra Day
Little Madeleine has a pretty great babysitter: A big friendly Rottweiler named Carl. Together, they go to the store and to the zoo, to costume parties and daycare classes — in richly illustrated, mostly wordless books that let readers form their own ideas about what's happening on each page. (For ages 1 to 4)
The Very Hungry Caterpillar
by Eric Carle
In the light of the moon, a little egg lay on a leaf — and it hatched into a hungry caterpillar who munched his way right off the page and into the hearts of kids everywhere. Eric Carle's charming story and luminous, stained-glass illustrations make The Very Hungry Caterpillar a classic for the ages (and a good advertisement for the benefits of snacking). (For ages 2 to 5)
But Not the Hippopotamus
by Sandra Boynton
All the other animals are having fun! They cavort in the bog, they try on hats, they sip juice at a cute cafe ... but not the hippopotamus, who's always in the background looking on sadly. But luckily, by the end of Sandra Boynton's cheerful tale, the hippo gathers her courage and joins in the party. (For ages 2 to 5)
Brown Baby Lullaby
by Tameka Fryer Brown and A.G. Ford
Tameka Fryer Brown's lilting, musical rhymes and A.G. Ford's glowing art follow one very active baby through a very busy day of zooming around the house, getting kisses, napping, playing in the grass, getting a bath and finally going to bed as the sun sets. (For ages 2 to 6)
Go, Dog. Go!
by P. D. Eastman
Big dogs, little dogs, red dogs, blue dogs, dogs on cars and scooters — kids will love learning colors and emotions and ideas with P.D. Eastman's zippy dogs. And hopefully they'll learn some manners, too; the answer to "Do you like my hat?" should generally be "Yes!" (For ages 3 to 7)
The Napping House
by Audrey Wood and Don Wood
It's a soft gray rainy day and everyone's asleep in the Napping House — but unfortunately, they're all trying to pile into the same bed, with predictably unfortunate (but funny) results. This is a book that'll put any kid to sleep — and we mean that in the best possible way. (For ages 4 to 7)
Conversation Starters
Last stop on market street.
by Matt De La Pena and Christian Robinson
CJ is full of questions: Why do we have to take the bus when my friend has a car? Why is it raining? Why can't that man see? Luckily, his nana is always ready with an answer that helps CJ find beauty wherever he looks."You can feel like you have been slighted if you are growing up without, if you have less money, or you can see the beauty in that," author Matt de la Peña told NPR in 2016 . "And I feel like the most important thing that's ever happened to me is growing up without money." (For ages 3 to 5)
by Kyo MacLear and Rashin Kheiriyeh
For the family in Story Boat , "here" is home — but "here" keeps changing as they travel onward to an unknown destination. Illustrator Rashin Kheiriyeh, whose family fled Iran after war broke out in 1980, told NPR that when she first read the manuscript, "I thought, oh, that's me." Her bold, carefully color-coded illustrations balance a serious situation with the whimsy of children spinning tales out of the few belongings they've brought with them. (For ages 3 to 7)
by Yuyi Morales
Yuyi Morales was born in Mexico; she came to America with her baby boy in 1999, and she builds that experience into a poetic, visually stunning tribute to the immigrant experience — to walking the streets of a new place, getting lost and learning a new life and language, and to the dreams, hopes and talents immigrants bring to this country. (For ages 4 to 8)
Jabari Jumps
by Gaia Cornwall
Not a lot of brand-new books make it into these lists, but our judges felt that Gaia Cornwall's sweet, engaging story of a little boy conquering his fear of the high jump would stand the test of time. If you've ever stood at the edge of that board looking down at the deep end, Jabari Jumps is the book for you. (For ages 4 to 8)
The Rabbit Listened
by Cori Doerrfeld
Ever have a friend who's sad, and you just don't know what to say or how to help them? The Rabbit Listened is the book for you — with simple text and illustrations so cute you'll want to hug yourself, it tells the story of Taylor, who's sad that his tower of blocks fell down, and all the animals who really aren't helping until the rabbit comes along. (For ages 3 to 5)
by Lupita Nyong'o and Vashti Harrison
"Dear Lord," Sulwe prays, "Why do I look like midnight when my mother looks like dawn?" She tries makeup, eating only light-colored foods, and in one painful scene, using an eraser to rub away her darkness. But a magical flight through the night sky helps her learn to love that darkness. Actor and author Lupita Nyong'o told NPR she based the book on her own experiences of colorism as a child, "And so that's why I wrote this — to hopefully bring it to the fore and people can address it." (For ages 4 to 8)
I Am Enough
by Grace Byers and Keturah A. Bobo
"I'm not meant to be like you; you're not meant to be like me," writes actor and author Grace Byers. "Sometimes we will get along, and sometimes we will disagree." But as kids will learn from I Am Enough , like the sun, we're all here to shine. (For ages 4 to 8)
Lilly's Purple Plastic Purse
by Kevin Henkes
Lilly loves everything, especially her purple plastic purse full of treasures. She even loves her teacher Mr. Slinger — but when the wondrous purse and its contents keep interrupting his lessons, he confiscates it, leading Lilly to attempt revenge. Luckily, her favorite teacher understands her emotions. (For ages 4 to 8)
The Proudest Blue
A story of hijab and family.
by Ibtihaj Muhammad , S. K. Ali and Hatem Aly
Olympic fencer Ibtihaj Muhammad was bullied as a child for wearing a hijab. She decided to turn that experience into this lovely tale of two sisters, Faizah and Asiya, who confront a playground bully threatening to yank Asiya's blue hijab off her head. Muhammad told NPR she hopes little girls wearing hijabs will "see themselves in this work." (For ages 4 to 8)
Each Kindness
by Jacqueline Woodson
So many great Jacqueline Woodson books, so little space! We settle on Each Kindness, gorgeously illustrated by E.B. Lewis. Maya is the new girl at school, with ragged clothes and the wrong shoes for winter. No one wants to play with her — not even Chloe, who sits next to her, and eventually has to deal with the results of her unkindness. (For ages 5 to 8)
Wherever I Go
by Mary Wagley Copp and Munir D. Mohammed
Abia is the queen of the Shimelba refugee camp — because she's been there the longest of any of her friends, and she rules her domain with love and an acacia-twig crown. Wherever I Go is a heartfelt portrait of life in a refugee family, and a meditation on the idea of home. Is the camp home? What about the "forever home" Abia's Papa dreams of? And will she still be a queen when she gets there? (For ages 6 to 9)
by Kelly Yang
10-year-old Mia Tang mans the desk at her family's motel — and helps keep its biggest secret: Her parents hide immigrants, letting them stay for free in empty rooms. And she wants to be a writer, but English isn't her first language. Writer Kelly Yang based this powerful story on her own experience, and the stories of the immigrants who stayed at her family's motels. (For ages 8 to 12)
Family Life
Alexander and the terrible, horrible, no good, very bad day.
by Judith Viorst and Ray Cruz
When Alexander wakes up with gum in his hair, he knows nothing good is coming. And he's right — there's no toy in his cereal, his teacher doesn't like his drawing and there's kissing on TV. A great read for anyone who's ever been down in the dumps. Even grown-ups can take solace in Alexander's troubles — poll judge Juanita Giles says it was the book she chose to read at her mother's bedside on her last day. (For ages 2 to 4)
A Native American Family Story
by Kevin Noble Maillard and Juana Martinez-Neal
Author Kevin Noble Maillard — who's part of the Seminole Nation — told NPR he had a hard time finding books about Native Americans that weren't about historical figures like Sacagawea or Pocahontas. "Nothing about people alive that were wearing sneakers, that were eating candy, or making cakes with their grandma." So he created this ode to a favorite food that brings Native families together. (For ages 3 to 6)
A Chair for My Mother
by Vera B. Williams
Rosa's mom works in a diner — and so does Rosa, sometimes, peeling onions, washing salt shakers and saving her pennies to buy her mom a comfortable chair because all their furniture was lost in a fire that turned their apartment to "charcoal and ashes." And bit by bit, with hard work and cooperation, Rosa and her mom find the perfect chair. (For ages 4 to 8)
My Papi Has a Motorcycle
by Isabel Quintero and Zeke Peña
Daisy Ramona waits every day for her Papi to come home from work — because then she gets to ride around their city on the back of his motorcycle. Writer Isabel Quintero told NPR the story is a loving tribute to her own father, and her childhood in Corona, Calif. "It is very specific, but it's also a story that especially Latinx kids in other parts of the country can enjoy or relate to." Zeke Peña's warm, bustling illustrations bring those childhood memories to life. (For ages 4 to 8)
Drawn Together
by Minh Lê and Dan Santat
As a child, Minh Lê loved his grandparents but didn't really know what to say to them. He works through that awkwardness in Drawn Together , about a boy and his grandfather who learn to connect through their mutual love of art. "And then their relationship kind of takes off from there," Lê told NPR . (For ages 4 to 8)
Meet Yasmin! (series)
by Saadia Faruqi and Hatem Aly
Yasmin is a spunky second-grader who tries out all kinds of occupations — superhero, writer, chef, zookeeper — whether or not she actually knows what's involved. But she always has fun, thanks to her quick thinking and support from her big Pakistani American family. (For ages 5 to 8)
by Matthew A. Cherry and Vashti Harrison
Based on the Oscar-winning short film, this lovely story of a dad learning to do his daughter's hair, which "kinks, coils and curves every which way," will leave you sniffling fondly. Creator Matthew Cherry told NPR he was inspired by friends of his who are young fathers, and "they're all willing to do whatever it takes for their young girls." (For ages 4 to 8)
A Different Pond
by Bao Phi and Thi Bui
Hours before the sun came up, Bao Phi's father would wake him — quietly — for a fishing trip. Not for fun, but to feed their family. And as they fished, Bao's father would tell him stories about another pond back in their homeland of Vietnam. Thi Bui's gorgeous, quiet illustrations are perfect for this lovely story of the bond between father and son. (For ages 6 to 8)
The Boxcar Children (series)
by Gertrude Chandler Warner
No one knows what to do with orphaned siblings Henry, Violet, Jessie and Bennie — and they don't want to live with the grandfather they've never met. So they set up house in an abandoned boxcar and try to make it on their own. But that's just the first of more than 150 Boxcar Children adventures — eventually reconciled with their grandfather (who turns out to be both rich and quite nice), they end up as amateur sleuths in the tradition of the Hardy Boys and Nancy Drew. (For ages 7 to 10)
Animal (and Monster) Friends
by Janell Cannon
Fact: Bats are adorable, and few bats are more adorable than Stellaluna, the little one who gets lost when an owl dives at her mother and ends up trying to fit in with a nest full of baby birds. Janell Cannon's glowing illustrations, paired with a couple of pages of fun facts about bats, make this a great book for budding naturalists (or anyone who understands that yes, bats are adorable). (For ages 0 to 3)
by Don Freeman
Corduroy the bear sits on a shelf in a department store, longing for a friend — but little Lisa's mother refuses to buy him. He's missing a button after all. Corduroy's after-hours search for his missing button leads to escalating mischief and a story that's great for anyone who's ever wondered whether toys come to life when you aren't looking. (For ages 2 to 5)
The Story of Ferdinand
by Munro Leaf and Robert Lawson
Peaceful Ferdinand just wants to be left alone, to sit under his cork tree sniffing the flowers — and when he ends up in the bullring, his refusal to fight (the flowers in the lady spectators' hair are so much more interesting) confounds the bullfighters. A classic tale of pacifism and being true to yourself. (For ages 3 to 5)
A Sick Day for Amos McGee
by Philip C. Stead and Erin E. Stead
Amos McGee is a zookeeper, and a kind and punctual fellow. He's always on the same bus every morning, and he always has time to visit his animal friends. But one day, he wakes up with a cold and decides to stay in bed, so his worried animal friends jump on the bus to visit him. A lovely, gentle story about what friends can do for each other. (For ages 3 to 6)
Mother Bruce (series)
by Ryan T. Higgins
Oh, no! Bruce, the grumpy, solitary bear, loves to eat eggs — except these eggs happen to be full of goslings, and Bruce finds himself with a feathery family he doesn't know what to do with. And it's not just geese — mice, possums, foxes and more all pile into Bruce's den. (For age 3 to 5)
The Monster at the End of this Book
by Jon Stone
Don't turn the page! Don't you know there's a monster at the end of this book? "Lovable, furry old Grover" does his best to keep kids from turning the pages — but all his efforts can't prevent readers from discovering who the monster actually is. Oh no! So embarrassing! (For ages 3 to 7)
Blueberries for Sal
by Robert McCloskey
You guys voted in a lot of Robert McCloskey books! But the judges felt Blueberries for Sal was the most compelling read. Sal and her mother head to Blueberry Hill to pick berries for canning; meanwhile a mother bear and her cub are fattening themselves for winter on the other side of the hill, and mix-ups ensue. First published in 1948, this tale of two mothers, two children and a bucket of blueberries is still charming young readers. (For ages 3 to 7)
Bowwow Powwow
by Brenda J. Child and Jonathan Thunder
Windy Girl loves the stories her uncle tells about long-ago powwows. And she loves the real-life powwows she goes to with her uncle and her dog, Itchy Boy. One night, lulled to sleep by drums, she dreams of an all-dog powwow, with all kinds of breeds dancing drumming, even selling Indian fast food to the attendees. It's a joyous, funny book that gives young readers a look at an important tradition. (For ages 3 to 7)
Catwings (series)
by Ursula K. Le Guin and S. D. Schindler
Putting together these lists is as much of a discovery experience as reading them is, and I'm especially glad to have discovered Catwings , Ursula K. LeGuin's tale of four tabby kittens inexplicably born with wings. Thelma, Jane, Harriet and Roger use their wings to fly far away from the dangerous alley where they were born, but they find country life has its own challenges. Steven D. Schindler's soft-edged illustrations will make you believe winged kittens might actually exist. (For ages 4 and up)
Elephant & Piggie (series)
by Mo Willems
Readers voted in just about everything Mo Willems has ever written, but sadly, with only 100 slots on the list, we could only keep one (although we cheated a little by picking a series). Elephant and Piggie are funny, adorable cartoon animals, but they have to work through the same serious issues — sharing, patience, new friendships, sadness — that all kids face as they grow up. (For ages 4 to 8)
Henry and Mudge (series)
by Cynthia Rylant and Suçie Stevenson
Lonely little Henry has no brothers and sisters. He doesn't like the street he lives on, and then his parents get him Mudge, a dog who's considerably bigger than he is. It's pretty great to have a giant dog because then when you walk to school, you can think about ice cream and rain instead of tornadoes or ghosts. (For ages 5 to 7)
Mercy Watson (series)
by Kate DiCamillo and Chris Van Dusen
Kate DiCamillo is another author who showed up all over the original list of nominations, but our judges thought this series about a terrific, radiant little pig — who likes buttered toast, car rides and solving the occasional mystery — was the pick of the litter. Chris Van Dusen's lively, sweet-natured illustrations helped seal the deal. (For ages 5 to 8)
Dog Man (series)
by Dav Pilkey
You can't have a kids' books list without Dav Pilkey. So here comes Dog Man: Half dog, half cop, this gruff crime fighter is here to sniff out wrongdoing, especially when it involves his nemesis Petey the Cat, who cooks up crimes in his secret cat lab. (For ages 7 and up)
Folktales And Fairy Tales
Strega nona.
by Tomie dePaola
Strega Nona should have known better than to leave Big Anthony alone with her magic pasta pot! He's only supposed to look after her house and garden — but one day when she's away, he decides to make the pot produce dinner for the whole town. You can pretty much guess what happens after that. A terrible pasta flood might be scary, but Tomie dePaola's velvety illustrations reassure little readers that everything will be alright in the end, if a little sticky. (For ages 2 to 5)
by Jan Brett
Jan Brett's luminous art brings this Ukrainian folktale about a careless boy and a snow-white mitten to life. Nicki demands mittens knitted from wool as white as the snow — which his grandmother knows is impractical, but she humors him. When he drops one in the snow, a host of animals come to investigate, even a bear. (For ages 3 to 5)
The Stinky Cheese Man and Other Fairly Stupid Tales
by Jon Scieszka and Lane Smith
Little kids are goofy and frequently gross, we all know that — so Jon Scieszka and Lane Smith's gleefully surreal inversion of familiar fairy tales is perfect for little readers. (And you don't actually have to be a little kid to laugh your ... hiney ... off at just the table of contents, even before you get to stories like "Little Red Running Shorts" and "Cinderumpelstiltsin.") (For ages 3 to 7)
A Big Mooncake for Little Star
by Grace Lin
Any kid who has looked up at the moon and wondered why it changes shape will love the story of Little Star — who bakes a mooncake with her mother, and then can't resist a nibble ... and then another nibble ... and then another nibble. You'll want a mooncake of your own (and a set of sparkly, starry pajamas, too). (For ages 4 to 8)
Beautiful Blackbird
by Ashley Bryan
Long ago, the birds of Africa were all the colors of the rainbow — but none of them had any black, because Blackbird had it all. So they asked Blackbird to give them some of his beautiful color. Ashley Bryan's paper-cut illustrations, reminiscent of Henri Matisse, bring this story of envy, beauty and acceptance to gorgeous life. (For ages 3 to 8)
by Mac Barnett and Jon Klassen
Annabel finds what looks like an ordinary box full of ordinary yarn — but it's enough to clothe, brighten and bind together a whole town in colorful knitted cozies. And when a sinister archduke tries to grab the box for himself, he learns that crime doesn't pay. A lovely story about a girl who has the power to change the world around her. (For ages 4 to 8)
The Princess in Black (series)
by Shannon Hale , Dean Hale and Leuyen Pham
A princess? A superhero? Why not both?! Princess Magnolia — inspired by author Shannon Hale's daughter, who insisted that princesses couldn't wear black — can have scones with duchesses AND fight monsters, or a mysterious stinky cloud, or a sea monster (some princesses just can't catch a break, even on the beach). (For ages 5 to 8)
The People Could Fly
American black folktales.
by Virginia Hamilton , Leo Dillon and Diane Dillon
Virginia Hamilton — herself descended from enslaved people who escaped via the Underground Railroad — retells Black folktales like "He Lion, Bruh Bear and Bruh Rabbit" and "How Nehemiah Got Free" in a simple, powerful style. Put that together with Leo and Diane Dillon's luscious illustrations and you have an almost perfect story-hour read. (For ages 8 and up)
A Wish in the Dark
by Christina Soontornvat
A fantastical, Thai-inspired twist on Les Misérables. In the city of Chattana, all the light was created by one man, the Governor. To Pong, born in prison, those lights mean freedom, but when he escapes he discovers that freedom is only for the wealthy. Nok, the prison warden's daughter, is determined to recapture Pong — but her quest leads her to some uncomfortable revelations. (For ages 8 to 12)
My Father's Dragon
by Ruth Stiles Gannett and Ruth Chrisman Gannett
Childhood surrealism at its best. If you like The Phantom Tollbooth , try this story about a little boy named Elmer Elevator (the narrator's father as a child) who befriends a talking alley cat that sets him on his way to a grand adventure on a wild island — past muddy rivers, fierce tigers and fashionable lions — to rescue a yellow-and-blue-striped dragon. (For ages 8 to 12)
Fun To Read Out Loud
Chicka chicka boom boom (chicka chicka series).
by Bill Martin Jr. , John Archambault and Lois Ehlert
"A told B and B told C, I'll meet you at the top of the coconut tree." A read-aloud classic, this rollicking alphabet rhyme has all the letters racing one another up a coconut tree. "Chicka Chicka boom boom! Will there be enough room?" We defy you to read this to a kid and not end up dancing. (For ages 1 to 4)
A Is for Activist
by Innosanto Nagara
Innosanto Nagara's ABCs of activism simplifies ideas about environmentalism, feminism, civil rights and democracy for the littlest readers. Bold, bright illustrations and lively rhymes make this a solid read-aloud choice, too. (Oh, and there's a cat hiding on every page, too — can you find it?) (For ages 3 to 7)
The Gruffalo
by Julia Donaldson and Axel Scheffler
There's no such thing as a Gruffalo! Or is there? A savvy mouse avoids the clutches of a fox by invoking the terrible Gruffalo — setting off an increasingly ridiculous (and delightful) chain of events, all told in rhyming couplets that are all kinds of fun to read aloud. (For ages 3 to 5)
Mike Mulligan and His Steam Shovel
Story and pictures.
by Virginia Lee Burton
Who doesn't love a big chunk of heavy machinery? First published in 1939, Virginia Lee Burton's tale of Mike Mulligan and his steam shovel, Mary Anne, has inspired decades of sandbox excavation projects — and, memorably, it also prompted Ramona Quimby to wonder out loud whether Mike ever had time to go to the bathroom. (For ages 4 to 7)
Bark, George
by Jules Feiffer
George is a little dog who just can't bark. He can meow and oink and quack — but barking? Nope. When his frustrated mother takes George to the vet, the answer to his problem turns out to be quite the surprise. Jules Feiffer's illustrations are minimalist but incredibly expressive — plus, it's just fun to yell MOO and OINK and QUACK QUACK! (For ages 4 to 8)
Kid Sheriff and the Terrible Toads
by Bob Shea and Lane Smith
Drywater Gulch has a toad problem — specifically the unmannerly Toad brothers, who will steal your gold and insult your chili. But then hope arrives — sloooowly on tortoise-back — in the form of 7-year-old Kid Sheriff Ryan, who may not know about toads specifically, but he does know about dinosaurs. And that might just be enough. (For ages 4 to 8)
Ada Twist, Scientist (series)
by Andrea Beaty and David Roberts
Young Ada is insatiably curious: "She started with Why ? And then What? How? and When? By bedtime she came back to Why? once again." From why roses have thorns to why noses have hair — and what's that stink in the house? — Ada Twist considers all the things. From the team that created Iggy Peck, Architect and Rosie Revere, Engineer . (For ages 5 to 7)
The Book With No Pictures
by B. J. Novak
Yup, it really doesn't have any pictures. But, as author B.J. Novak points out, "Here is how books work: Everything the words say, the person reading the book has to say." And we bet the kids in your life will love making you say things like "BLORK" or "My only friend in the whole wide world is a hippo named BOO BOO BUTT" or "BADOONGYFACE!!!!" (For ages 5 to 8)
Where the Sidewalk Ends
The poems and drawings of shel silverstein.
by Shel Silverstein
How many of you, reading this page, still have chunks of Where the Sidewalk Ends memorized? Do you think of Sarah Cynthia Sylvia Stout when you have to take the garbage out? Do you pause in the produce aisle and think about one real peach? And if you don't, why not? (For ages 6 to 8)
Hidden Figures
The true story of four black women and the space race.
by Margot Lee Shetterly and Laura Freeman
Margot Lee Shetterly adapts her groundbreaking book about Black female mathematicians at NASA for young readers, with sharp-edged, jewel-toned illustrations by Laura Freeman. A great pick for any budding mathematician or astronaut — and for any parent needing to teach their kids at home. (For ages 4 to 8)
The Oldest Student
How mary walker learned to read.
by Rita Lorraine Hubbard and Oge Mora
Mary Walker's life stretched all the way from the Civil War to the civil rights movement. She was born into slavery in 1848, freed at 15, worked all kinds of jobs to support her family and then outlived them all — and in 1963, she enrolled in a literacy class where she learned to read and write. Oge Mora's painterly illustrations are a beautiful complement to this story about how you're never too old to learn. (For ages 4 to 8)
The Dazzling Life of Josephine Baker
by Patricia Hruby Powell and Christian Robinson
This gorgeous book will introduce kids to the glory of Josephine Baker — not just her fabulous dance routines, but her life of activism and service, including speaking alongside Dr. Martin Luther King Jr. on the steps of the Lincoln Memorial in 1963. Patricia Hruby Powell's jazz-inflected words and Christian Robinson's bright, exciting pictures make this book a treat for readers and listeners. (For ages 7 to 10)
Early Chapter Books
Frog and toad (series).
by Arnold Lobel
Amphibians, sport coats and lasting friendship. Over the course of four books, Frog and Toad go swimming and sledding, search for lost buttons, bake cookies, grow gardens and generally have fun together all year round. If only adult friendships were as simple and solid as Frog and Toad's! (For ages 4 to 8)
Little Bear (series)
by Else Holmelund Minarik and Maurice Sendak
Else Holmelund Minarik wrote this tale of a Bear and his Mother for her own daughter, to read in the mornings before school — longhand, as she wrote all her manuscripts, because she never learned to type. Together with Maurice Sendak's delightfully shaggy illustrations, Minarik's gentle words are perfect for the littlest readers. (For ages 4 to 8)
Anna Hibiscus (series)
by Atinuke and Lauren Tobia
Anna Hibiscus lives in "Africa, amazing Africa," in a compound with her large and loving family. Nigerian storyteller Atinuke spins a wonderful saga of modern West African family life — follow along with Anna as she learns about the world outside her walls, faces stage fright and even snow for the first time. (For ages 4 to 10)
Juana & Lucas (series)
by Juana Medina
Juana lives in Bogotá, Colombia, and she loves drawing, her dog Lucas and Brussels sprouts. (Did you know they're called repollitas in Spanish?) This is a lively, loving tour of Juana's world, liberally sprinkled with Spanish words to learn as you go — meanwhile, Juana has to practice her English, and she's really not happy about that. (For ages 5 to 8)
Dory Fantasmagory (series)
by Abby Hanlon
Dory is the youngest in her family, with a yen for attention and an overactive imagination — and did we mention her nemesis, Mrs. Gobble Cracker? Young readers will love following along with Dory as she battles everything from monsters around the house to pirates to more mundane concerns like making and keeping friends. (For ages 6 to 8)
Junie B. Jones (series)
by Barbara Park
Junie B. Jones is almost 6 years old! And she's really excited about everything, especially spaghetti and meatballs. The B stands for Beatrice, by the way. This series made the American Library Association's list of 100 top banned or challenged books from 2000 to 2009; apparently, some grown-ups thought sassy, mouthy Junie wasn't a good role model. We disagree. (For ages 6 to 9)
Ivy + Bean (series)
by Annie Barrows and Sophie Blackall
Ivy is quiet; Bean is loud and goofy. Ivy wants to be a witch, Bean wants to play games. Naturally, they're going to end up being best friends and getting into all kinds of scrapes together since their approach to pretty much everything — from discovering dinosaurs to starting their own summer camp — is "Why not?" (For ages 6 to 10)
Clementine (series)
by Sara Pennypacker and Marla Frazee
Spunky, redheaded third-grader Clementine starts this series by having a seriously bad week (how many times is she going to get sent to the principal?), but we promise things will get better. Fans of Ramona Quimby will get a kick out of Clementine, her brother Spinach (that's not really his name) and her sort-of-snooty best friend Margaret. (For ages 6 to 10)
Older Readers
Ways to make sunshine.
by Renée Watson and Nina Mata
Ryan Hart wants to see the good in everybody — even when she gets teased for having a boy's name. She has a lot to deal with — her dad's been laid off and the family has to move to a smaller house. But when Ryan runs into problems, she's always looking for ways to make sunshine. (For ages 7 to 10)
by David Walliams
A delightfully gruesome tale in the Roald Dahl vein. Sheila lives with her father and unpleasant stepmother; she's bullied by a classmate and sneered at by her teacher. Her only friend is a rat she names Armitage, after the brand of toilet in her apartment — but could scary Burt, who sells burgers from a food truck outside her school, be making his burgers out of ground-up rat? (For ages 8 and up)
The Trumpet of the Swan
by E. B. White and Fred Marcellino
This book is responsible for my attempt, at age 7, to have a conversation with the swans at the National Zoo by standing outside their enclosure yelling "Ko-hooo!" E.B. White wrote a full shelf of children's classics, but this story about a mute trumpeter swan — who woos his lady love with an actual trumpet — should get more attention than it does. (For ages 8 to 12)
From the Desk of Zoe Washington
by Janae Marks
On her 12th birthday, Zoe Washington gets a letter from the father she's never met, who's in prison for a crime he says he didn't commit. Is he innocent? Zoe decides to find out — but it's hard to keep her investigation secret from the rest of the family AND stay on top of things at her bakery internship so she can achieve her dream of competing on a TV baking show. (For ages 8 to 12)
The Penderwicks: A Summer Tale Of Four Sisters, Two Rabbits, And A Very Interesting Boy
by Jeanne Birdsall
Fans of Ballet Shoes and the Green Knowe books will love this tale of four sisters who go to spend their summer vacation in a cottage on the grounds of a grand mansion. Each sister has a unique, winning personality; young readers will finish the first book and want to spend more time with them. Luckily, there are four more Penderwicks books. (For ages 8 to 12)
by Jerry Craft
Fans of Raina Telgemeier will love Jerry Craft's sympathetic graphic novel about seventh-grader Jordan, who's trying to fit in at the fancy new private school where he's one of the few kids of color in his grade. And all he really wants to do is draw comics — so how can he stay true to himself and his neighborhood, and still figure out his new school? (For ages 8 to 12)
The Wild Robot
by Peter Brown
Roz the robot wakes up on a remote island — how did she get there? Who knows! All she knows is that she has to survive. And surviving involves making friends with otters and baby geese, climbing cliffs and avoiding storms — until Roz finally remembers who she is and why she's on the island. (For ages 8 to 12)
Klawde: Evil Alien Warlord Cat (series)
by Johnny Marciano , Emily Chenoweth and Robb Mommaerts
Lots of people think their cats are aliens — but Klawde really is one. Once the High Commander of the planet Lyttyrboks, he's lost his throne and been exiled to earth, so he has something in common with Raj Banerjee, who's been exiled to rural Oregon because of his mom's new job. The chapters switch back and forth between Raj and Klawde, whose narration of his new life has the hilariously overamped hysteria of the best B-movies. (For ages 8 to 12)
by Maud Hart Lovelace and Lois Lenski
We always say that these polls don't produce ranked lists — and they truly don't — but I'd be remiss in not pointing out that Maud Hart Lovelace's Betsy-Tacy books, about the enduring friendship between two young girls — got the most votes of any book on this list. The series grows up with its readers; at the beginning, Betsy and Tacy are small children; we see them through adventures fanciful and down-to-earth, and finally leave them as young married women. (For ages 8 to 12)
Ronia, the Robber's Daughter
by Astrid Lindgren
Sure, Pippi Longstocking is great — but have you met Ronia, the robber's daughter? Born in her father's castle in the middle of a thunderstorm, Ronia grows up compassionate and brave. She befriends Birk, the son of a rival robber, and when she brings him food during a harsh winter, her father disowns her; she ends up living an adventurous life in the woods with Birk. (Don't worry, everyone is reconciled in the end.) (For ages 8 to 12)
Encyclopedia Brown Boy Detective
by Donald J. Sobol
A classic! Leroy Brown (not the bad one) is a 10-year-old genius who solves mysteries for 25 cents a day (no case too small) — often for his police chief dad, and often involving his nemesis, the bully Bugs Meany — alongside his pal and partner Sally Kimball, who often solves the case by noticing things Encyclopedia doesn't. (For ages 8 to 12)
by Jen Wang
Quiet, studious Christine and lively, messy Moon are unlikely friends — but when Moon and her family move in next door, they form a close bond. Moon has a secret: She sees heavenly visions, hears voices that tell her she doesn't belong on earth. But those visions have a terrible earthly cause, and Christine has to find it in herself to be the friend Moon needs as she fights for her life. Jen Wang based this heartfelt story of friendship through adversity — which was a 2019 Book Concierge pick — on her own childhood. (For ages 8 to 12)
The Jumbies (series)
by Tracey Baptiste
Fair warning — Tracey Baptiste's Jumbies books, based on Caribbean folklore, are scary. REALLY scary. But Corinne La Mer isn't afraid of anything, especially jumbies, since everyone knows they're just made up, right? But then one night she sees yellow eyes shining in the forest ... and soon, she finds she has to use all her wiles to keep the jumbies away from her island. (For ages 9 to 12)
Wells & Wong mysteries (series)
by Robin Stevens
Best friends Daisy Wells and Hazel Wong do what any enterprising young women at boarding school would do: They form a detective agency — and quickly run up against their first real case when Hazel finds the body of their science teacher sprawled on the gymnasium floor. And that's just the beginning for this detective duo and their strangely murder-prone school. (For ages 10 and up)
Better Nate Than Ever (series)
by Tim Federle
The budding drama club kids in your life will love this trilogy about a small-town boy with big Broadway dreams. Nate Foster longs to get away from Jankburg, Pa., to star in a Broadway show (or even just see one). And then something amazing happens: There's an open casting call for a Broadway musical based on E.T. He just has to get there. (For ages 10 and up)
Prairie Lotus
by Linda Sue Park
We did not include the Little House books on this list — they're already part of the Ultimate Backseat Bookshelf . But readers wanting a frontier tale will find a friend in Hanna, a mixed-race girl growing up in the Dakota territory in 1880. Author Linda Sue Park made the parallels between Hanna and Laura Ingalls deliberate — as she writes in her author's note, she loved the Little House books as a child, but she knew Ma and Pa Ingalls wouldn't have let Laura "become friends with someone like me ... someone who wasn't white." (For ages 10 to 12)
Authors and Illustrators
Biographies, interviews, author and study resources for children's book authors and illustrators.
A | B | C | D | E | F | G | H | I | J | K | L | M | N | O | P | Q | R | S | T | U | V | W | X | Y | Z
Hours & Location | 734-585-5567
Search form
Children's Books by Authors and Illustrators of Color
These picture and board books are geared towards children ages newborn to eight, depending on reading level.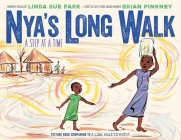 Nya's Long Walk: A Step at a Time (Hardcover)

Martin Rising: Requiem For a King (Hardcover)

The King of Kindergarten (Hardcover)

The Roots of Rap: 16 Bars on the 4 Pillars of Hip-Hop (Hardcover)

Like the Moon Loves the Sky: (Mommy Book for Kids, Islamic Children's Book, Read-Aloud Picture Book) (Hardcover)

Freedom in Congo Square (Hardcover)

Hiawatha and the Peacemaker (Hardcover)

The Day You Begin (Hardcover)

Carmela Full of Wishes (Hardcover)

I Believe I Can (Hardcover)

Just Ask!: Be Different, Be Brave, Be You (Hardcover)

Little Dreamers: Visionary Women Around the World (Vashti Harrison) (Hardcover)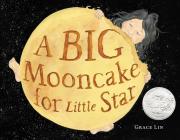 A Big Mooncake for Little Star (Hardcover)
The Undefeated (Hardcover)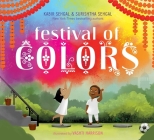 Festival of Colors (Hardcover)

Little Legends: Exceptional Men in Black History (Hardcover)

Visiting Day (Paperback)

The Proudest Blue: A Story of Hijab and Family (Hardcover)

A is for Activist (Board book)

A Different Pond (Hardcover)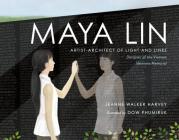 Maya Lin: Artist-Architect of Light and Lines (Hardcover)
Log In / Register
My Library Dashboard
My Borrowing
Checked Out
Borrowing History
ILL Requests
My Collections
For Later Shelf
Completed Shelf
In Progress Shelf
My Settings
Hometown Talent: Books for Children Written or Illustrated by Bay Area Authors.