Search Search Please fill out this field.
Career Planning
Finding a Job
Cover Letters
Cover Letter Example for Applying for Multiple Jobs
Alison Doyle is one of the nation's foremost career experts.
Should You Apply for Multiple Jobs at a Company?
Tips for writing a cover letter for two jobs at a company, sample cover letter applying for two jobs, more cover letter examples.
When you're excited about a company, you may want to apply to several different positions there. But what kind of impression does that leave with potential employers? There are times when applying to multiple positions at the same company could make a job seeker seem desperate—or worse, unqualified—for any of the positions. 
That's not always the case, however. 
Find out more about when applying for multiple jobs at a company is a good idea. Also, see a cover letter example for applying for multiple jobs within the same company. 
Applying for different positions in a company is effective if you are truly qualified for the positions you're applying to. If you are a strong candidate for all the positions, it makes sense to apply to them.
Applying to multiple positions at the same company can be a good option for people at the start of their careers. That is, if a company has multiple entry-level positions available, it's possible that you're equally qualified for all of them. 
Another factor you must consider is the size of the company. If it is a large company, then there's a good chance you won't get the same hiring manager reviewing each application. Therefore, there is no harm in applying for multiple jobs. At a small company, however, it's more likely that the same hiring manager will see your application for multiple jobs.
If you're applying for multiple positions at a company, try to limit yourself and be realistic. Applying to two or three positions you qualify for is acceptable, but submitting your resume for every single position listed can be a turnoff to hiring managers, and a poor use of your own time.
Not sure what to do? Ask for advice: Reach out to a mentor, a trusted colleague, or other career connections for help thinking through the best option. 
Some people recommend applying to one job at a time and, if you don't hear back and some time has passed, applying for another position later. However, there's a chance that the jobs may be gone by the time you're ready to apply again. 
Anytime you're considering applying for multiple roles at the same company, you'll have to weigh the potential risks and benefits. 
When applying to two or more jobs at a company, you will typically submit separate resumes and cover letters for each job. Every resume and cover letter should be tailored to fit the specific job listing. For each job application,include keywords related to the specific job.
However, if you are allowed to only submit one job application to the company, or the two jobs are in the same department and are similar, you might consider writing one cover letter for two or more jobs.
When doing this, you need to keep a few things in mind:
Address the Right Person
Since you are submitting your cover letter to two jobs, two separate people might be looking at the cover letter. In your salutation, be sure to address all of the people who will be reading your cover letter (or use a general phrase such as "To Whom It May Concern" ). This way, you will not appear to be emphasizing your interest in one job over the other.
Express Your Qualifications for Both Jobs
Be sure to explain why you are qualified for both jobs. Consider writing one paragraph mentioning your skills and experiences for one job, and another paragraph for the other job. 
Another option (if the two jobs are related) is to list your skills and experience that apply to both jobs.
Express Enthusiasm for the Company
Clearly state your interest in the company, so that the hiring managers understand your interest. Perhaps include a paragraph that states why you think you are a good fit for the company generally. Include keywords from the company website in this paragraph.
Also emphasize how you can benefit the company—explain that you hope to add value to the company in either of these jobs.
The following is a cover letter example applying for two positions at the same company. Download the cover letter template (compatible with Google Docs and Word Online) or see below for more examples.
Cover Letter Example Applying for Two Jobs (Text Version)
Zach Applicant 123 Main Street Anytown, CA 12345 555-555-5555 zach.applicant@email.com
July 19, 2021
Manfred Lee Chief Technology Officer WebTech Solutions 123 Business Rd. Business City, NY 54321
Dear Mr. Lee:
Your IT department has advertised two job openings for which my experience directly qualifies me. My nuclear power experience would translate well into the chemical industry. Both industries endure extreme regulatory pressure for environmental impact. I am highly knowledgeable and familiar with this kind of regulatory environment, and I recognize how vital IT is for the record-keeping that is necessary for dealing with that kind of scrutiny.
My IT experience gives me a unique ability to apply technology, in all its forms, to business processes. Some of the business process knowledge includes accounting, finance, facilities, inventory control, budgeting, vendor management, and various operational processes.
I have experience with merger/acquisition events, high growth challenges, technology replacement projects, and IT process improvement. I have delivered large technology projects on schedule/on budget, and in alignment with the business strategy. Companies I have worked for include Dakil Energy, Hoppy Rent a Car, Digit Equipment, and Miners Gas and Electric.
I would appreciate an opportunity to talk with you or someone in your organization to see where my skill set would be of the greatest benefit to your company. I know I could be a great asset to your department.
Signature  (hard copy letter)
Zach Applicant 
Review more cover letter templates and examples of cover letters for a variety of different types of jobs , types of job seekers, and types of job applications.
By clicking "Accept All Cookies", you agree to the storing of cookies on your device to enhance site navigation, analyze site usage, and assist in our marketing efforts.
You control your data
We use cookies to tailor the experience of creating resumes and cover letters. For these reasons, we may share your usage data with third parties. You can find more information about how we use cookies on our Cookies Policy . If you would like to set your cookies preferences, click the Settings button below. To accept all cookies, click Accept.
Cookie settings
Click on the types of cookies below to learn more about them and customize your experience on our Site. You may freely give, refuse or withdraw your consent. Keep in mind that disabling cookies may affect your experience on the Site. For more information, please visit our Cookies Policy and Privacy Policy .
Choose type of cookies to accept
These cookies allow us to analyze our performance to offer you a better experience of creating resumes and cover letters. Analytics related cookies used on our Site are not used by Us for the purpose of identifying who you are or to send you targeted advertising. For example, we may use cookies/tracking technologies for analytics related purposes to determine the number of visitors to our Site, identify how visitors move around the Site and, in particular, which pages they visit. This allows us to improve our Site and our services.
These cookies give you access to a customized experience of our products. Personalization cookies are also used to deliver content, including ads, relevant to your interests on our Site and third-party sites based on how you interact with our advertisements or content as well as track the content you access (including video viewing). We may also collect password information from you when you log in, as well as computer and/or connection information. During some visits, we may use software tools to measure and collect session information, including page response times, download errors, time spent on certain pages and page interaction information.
These cookies are placed by third-party companies to deliver targeted content based on relevant topics that are of interest to you. And allow you to better interact with social media platforms such as Facebook.
These cookies are essential for the Site's performance and for you to be able to use its features. For example, essential cookies include: cookies dropped to provide the service, maintain your account, provide builder access, payment pages, create IDs for your documents and store your consents.
To see a detailed list of cookies, click here .
This site uses cookies to ensure you get the best experience on our website. To learn more visit our Privacy Policy

Cover Letter
General Cover Letter That Isn't Generic (Sample for Any Job)
General Cover Letter That Isn't Generic (Sample for Any Job)
As seen in:
A general cover letter , also known as a generic cover letter, is an all-purpose, universal document particularly useful when you apply for multiple positions or when you're going to a job fair. A good general cover letter highlights your relevant skills and experience and sums up the key points of your resume.
You're a scroll away from it. But here's the twist—we'll show you how to write a general cover letter that doesn't feel generic or copy-pasted.
This guide will show you:
Examples of a general cover letter for multiple positions sure to get you hired.
How to write a generic cover letter for multiple positions.
How to make a general cover letter look personalized and keep the employer happy.
Successful samples and templates of all-purpose cover letters for no specific job.
Want to write your cover letter fast? Use our cover letter builder. Choose from 20+ professional cover letter templates that match your resume. See actionable examples and get expert tips along the way.
Create your cover letter now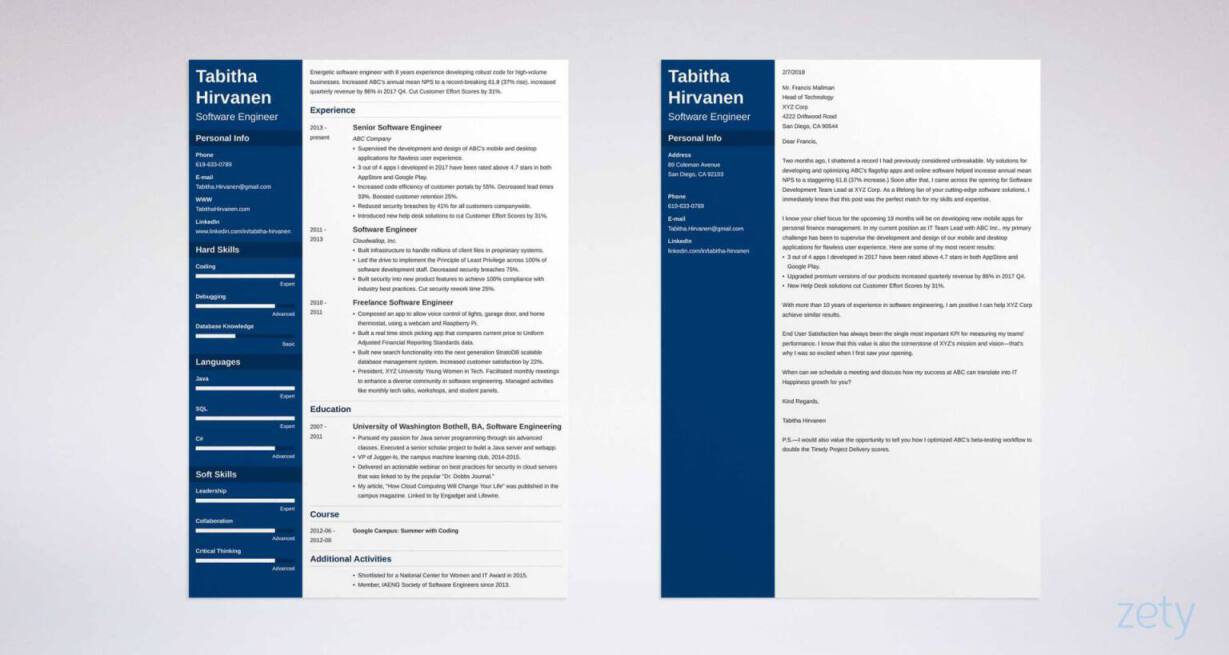 Generic Cover Letter for a Resume— See more cover letter examples here .
Don't miss out on exclusive stories that will supercharge your career!
Get a weekly dose of inspiration delivered to your inbox
Similar articles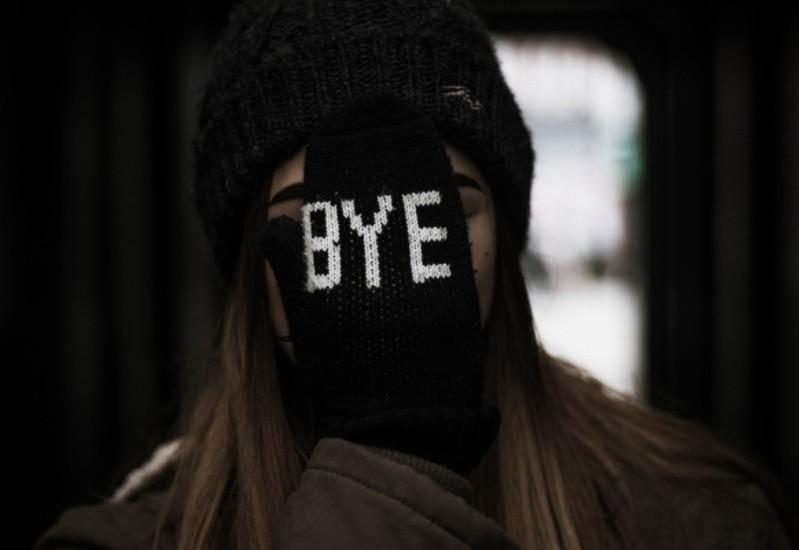 Two Weeks Notice Letter (Template and Writing Guide)
A simple 2-week notice letter saves a lot of headaches. Use this sample two weeks notice letter to keep from burning bridges. See examples, templates, and tips for paper and email.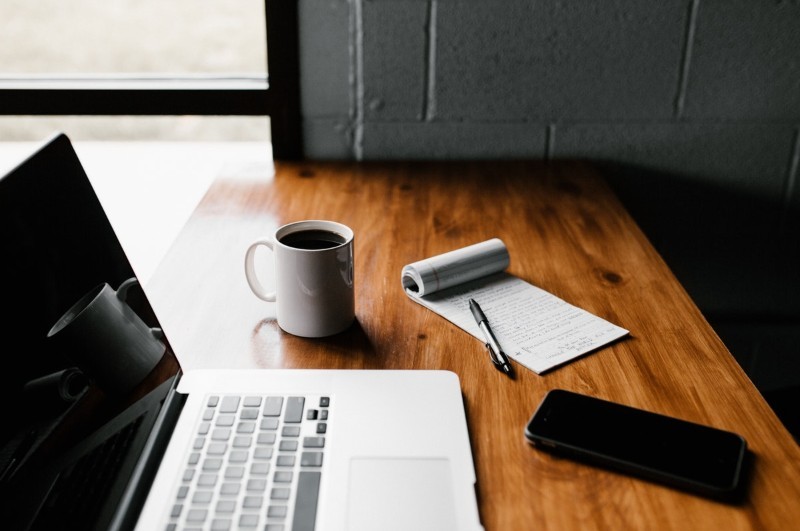 What Should a Cover Letter Say (But Yours Probably Doesn't)
"Say not what the company can do for you, say what you can do for the company." It's simple as that. We'll show you exactly how to say it.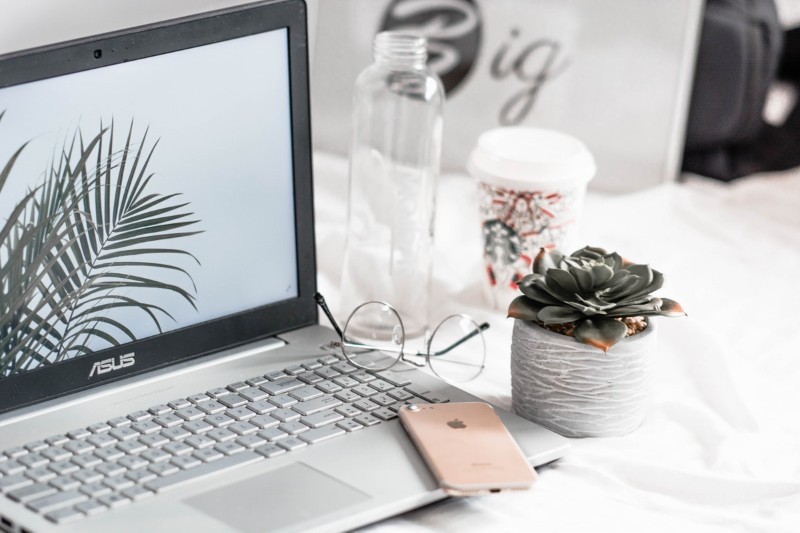 How to Write a Pain Letter to Get Callbacks in 3 Steps
Yikes! 2% of cover letters get interviews. Yet 25% of pain letters get calls. Show the hiring team you're their knight in shining armor with this wow-getting pain letter example.
By Job Titles
By College Majors
By Companies
By Location
Job Search Advice
How To Apply To Multiple Jobs At The Same Company
Apply For A Job
Applying To Multiple Jobs At The Same Company
Applying for a Job In-Person
Personal Mission Statement
Corporate Titles
Career Goals Essay
Internal Applicants Only
Vision Statement
Introduce Yourself In An Email
How To End An Email
Email Etiquette
Emailing A Resume
How To Cold Email
Warm Regards
How To Write A Letter Of Inquiry
Best Business Salutations
Letter of Introduction
Close a Business Letter
Job Application Letter
Business Letter Layout
To Whom It May Concern
Letter Of Interest
Letter Envelope
Experience Letter
How To Write A Letter
Interview Confirmation Email
Thank You For Your Time
Follow Up Email After Career Fair
References Available Upon Request
About Me Page
Answering Machine Messages
What To Bring To A Job Fair
Free Job Posting Sites
Email Sign Offs
How Long Does It Take To Become A Doctor
How Long Does It Take To Become A Vet
Government Programs That Help Felons Get Jobs
How Long Does It Take To Become A Dentist
Job Search Spreadsheet
Right To Work States
How To Research A Company
How To Change Careers
What To Do If You Have No References
Working For a Big Company Vs. A Small Company
Writing Sample Format
How Long Should A Writing Sample Be
How To Get A Job Fast
How Many Jobs Should I Apply For
Air Force Pt Requirements
Navy Pt Test
Find a Job You Really Want In
How To Apply To More Than One Job at the Same Company
How To Decide if You Should Apply to More Than One Job at the Same Company
Reasons why people apply to more than one job at the same company, three reasons not to apply for multiple jobs at one company, alternatives to applying for multiple jobs at one company, applying to multiple jobs at the same company faq.
Sign Up For More Advice and Jobs
It isn't uncommon to be interested in more than one job listing at a company, especially if working at that company is one of your career goals. Applying to more than one position at the same company is tricky though, as you don't want to seem desperate. In this article, you'll learn how to apply to multiple jobs at the same company, how to decide if you should even do this, and what your other options are if you decide you shouldn't apply to more than one position. Key Takeaways Don't apply to more than two or three jobs at the same company. Only apply to jobs you meet at least 80% of the qualifications for. Tailor your resume and cover letter to each position you apply to. Don't be afraid to ask a hiring manager or recruiter which position they think you'd be a better fit for if you see more than one job you want to apply for at a company. How To Apply To More Than One Job at the Same Company
Tailor your resume , cover letter, and application to each position. One of the worst things you can do when you're applying for more than one job at a single company is to submit the exact same application each time.
Hiring managers will notice this and assume that you're just spamming every company you come across with applications in hopes that one of them will hire you.
Call the company. Before you submit your applications, call the company's recruiter or HR office to let them know that you will be applying for a few different positions. Explain that you would love to work for the company (and why) and believe that you would do well in either position.
Reach out again if you don't hear back after a week or so after applying. If you genuinely want to work for the company, follow up with them and ask for an informational interview to find out more about the organization and what they're looking for in a candidate.
Explain why you would love to work for the company and ask if they'd be willing to keep you in mind for any future positions that they believe would fit you better
As with anything in the world of finding jobs, the answer to whether or not you should submit more than one job application to the same company is, "It depends."
To help you make the best decision for you and your situation, here are some steps you should follow as you think it through:
Ask yourself if you're actually interested in any of these positions. If you have a stack of job openings at a single company you're considering applying for, the first step is to pause and ask yourself what you want to do.
This is especially important if you're at the beginning of your career or are looking for a career change and are getting to the point where you're willing to work anywhere that will send you a paycheck.
What do you enjoy? What do you think you're good at? What do others say you're good at ? If you're struggling to answer these questions, ask family members and friends you trust or even a teacher or current employer what they see in you.
Look to see if you're qualified for the positions. Once you figure out what you want to do, it's time to make sure you meet the requirements for the job postings . After all, it does no good to apply if you don't even qualify.
While you likely won't be able to meet every requirement listed on the posting, you should at least be able to hit 80% of them.
Narrow down the list of jobs. Now that you know what you want to do and what you're qualified to do, it's time to narrow down the job descriptions you want to apply for.
If you're looking at several similar positions, go over the description with a fine-tooth comb to see which one would fit you best. Aim to choose only one position.
If the positions aren't very similar, it can be more difficult to narrow them down. Work to do this as much as possible, though, and even consider talking to a professional you trust about which one they would recommend for you.
You can also do some research into the different departments to see if you would enjoy the types of projects they would do or think the experience would be valuable to your future career goals. Picture yourself in the role and think about if you would like it six months in.
Ask yourself why you want to apply to more than one position. This question can help you determine if you really should apply to more than one job at any given company. Plus, if you do submit multiple applications, hiring managers will probably ask you this question at some point, so it's best to know the answer now.
If the answer is that you just really need a job and you figure the shotgun approach will be most effective to get one, it's probably best that you stick to submitting only one application to a single company.
Applying to more than one can make you look desperate, and if you are desperate, that'll show through even more clearly. Instead, focus your energy on applying to as many different companies as you can.
You're more likely to get more than one job offer this way, and it's always better to have to turn down a few offers and get the one you want than to have to take what you can get.
If your reason is that you just really want to work at the company and you want to give yourself the best chance possible to do so, you should ask yourself this follow-up question: Do you truly fit in each of these positions?
If you've narrowed down the job listings you're interested in to two or three very different positions that you genuinely believe would fit your skills well, it might be worth applying to them all.
There are a few reasons — both good and bad — why you may find yourself wanting to apply to more than one job at the same company.
You really want to work at the company. If the company you've always wanted to work for has several job openings posted that fit you, you may want to apply to all of them.
If the company is very large (as in, thousands of employees large), this isn't necessarily a bad thing, especially if you're applying for positions in multiple departments or locations.
If, however, the company isn't very big, you're applying to multiple roles in the same department, or you don't fully fit the job descriptions, applying to more than one position may just make you look desperate or like you don't know what you're good at.
You really need a job. It may seem like the more applications you send out, the higher the likelihood that you'll be hired. This usually isn't the case if you're applying to jobs you aren't very qualified for though.
There are two nearly identical roles listed. Companies accidentally posting one job more than once isn't unheard of, so it isn't a bad idea to apply for both listings to cover your bases in this case.
If you're still on the fence about whether you should apply to more than one position at a company, here are some reasons why you shouldn't. If you think you can avoid all of these, that's a good sign that you should go ahead and submit multiple applications.
It can make you look desperate. When hiring managers see that you've submitted more than one application at the same time, their first assumption is probably going to be that you just really need a job and don't care what it is.
It can cause hiring managers to doubt that you actually care about the positions. This is especially true if you don't tailor each application to the job you're applying for because it can make it look like you're more interested in furthering your own career than in the position itself.
It can make it look like you aren't sure of your qualifications and expertise. If you don't know what you want to do or what you're good at, the chances are that recruiters will pick up on that when you submit multiple applications.
If you decide that submitting more than one job application isn't the best idea for you, here are some alternatives:
Apply for one job and then ask for an informational meeting. If your end goal is to work for the company in any capacity, narrow your list of potential positions down to one that you think you're most qualified for. Submit your application and then ask the recruiters or HR department for a meeting.
Ask for an informational meeting and then apply for a position. If you're having trouble deciding which job to apply for, consider asking for an informational meeting with the hiring managers to ask for more details about the positions, even if it's just a phone call.
Explaining your conundrum and asking for more details to help you make your decision will show them that you really are invested in these jobs and just need some more information in order to know which one you're best qualified for .
Apply for one and make it your best application possible. This third alternative to applying to more than one position may sound overly simplified, but it really can be effective.
Invest extra time in making sure your application truly highlights your abilities, accomplishments , and desire to be a part of the company. Doing this not only increases your chances of getting to the interview stage, but it also gives you a better chance of hiring managers seeing that you might be suited for more than one role.
Look for an open interview . Sometimes companies hold interviews where anyone can come and talk to a recruiter. You'll probably be in a group of people, making this type of interview a little trickier than traditional ones, but the organization is often hiring for multiple positions at once.
Is it bad to apply to multiple jobs at the same time?
No, it is not bad to apply for multiple jobs at the same time. However, it's not generally recommended to apply to any job you see come across the job board. Your efforts are much better spent on focusing on specific jobs.
Your resume should be tailored to show that you have the credentials to perform a particular job and would be a good fit in the position, company, and industry.
It's also important to note that while it's not bad to apply for multiple jobs at different companies, it's not recommended to apply for multiple positions within the same company. This strategy can come across as desperate and may cause a recruiter to note this when looking at your applications.
Does it hurt to apply for multiple jobs at the same company?
Yes, it can hurt to apply for multiple jobs at the same company. This strategy can convince the recruiter that you are an applicant who is willing to take any job. Recruiters typically shy away from these types of applicants, as they look for individuals who actually want particular jobs since they are more likely to stay in the position.
If you are interested in multiple jobs at a particular organization, there are ways to send multiple applications in. It is recommended to limit your applications to two or three to still be considered.
The organization's size is an important factor to consider, as larger companies typically employ multiple recruiters who can help your odds. Also, focusing on jobs that are in the same or similar categories for which an individual is qualified will improve your chances of landing the job.
Can I interview for multiple positions at the same company?
Yes, you can interview for multiple positions at the same company. If you're interested in more than one position and meet the job requirements for both, it's acceptable to interview for different positions.
Interviewing for more than one position could help you evaluate different parts of the company or different job roles, which is especially beneficial if it's a larger company. As mentioned above, it's recommended to try and keep your applications and interviews between two and three at any single company.
Can I use the same cover letter for multiple jobs?
No, you can't use the same cover letter for multiple jobs. However, you can use a cover letter template to guide you in the right direction when crafting the cover letter. Take your time reviewing the job listing and identify the top things the hiring manager is looking for. Use this information to help customize your message.
You can repurpose certain parts of your cover letter, but to stand out from the competition, it's important to personalize your letter a little bit, especially if the jobs, industries, or companies have significant differences from each other.
How useful was this post?
Click on a star to rate it!
Average rating / 5. Vote count:
No votes so far! Be the first to rate this post.
Abby is a writer who is passionate about the power of story. Whether it's communicating complicated topics in a clear way or helping readers connect with another person or place from the comfort of their couch. Abby attended Oral Roberts University in Tulsa, Oklahoma, where she earned a degree in writing with concentrations in journalism and business.
Recent Job Searches
Registered Nurse Jobs Resume Location
Truck Driver Jobs Resume Location
Call Center Representative Jobs Resume Location
Customer Service Representative Jobs Resume
Delivery Driver Jobs Resume Location
Warehouse Worker Jobs Resume Location
Account Executive Jobs Resume Location
Sales Associate Jobs Resume Location
Licensed Practical Nurse Jobs Resume Location
Company Driver Jobs Resume
Related posts
Career Goals Essay For Scholarships (With Examples)
Walmart Online Application Information (With Assessment Test Tips)
Why Some Jobs Are Internal Applicants Only
How to Write a Personal Mission Statement (With Examples)
Topics: Application , Apply For Jobs
Cover Letters
Learn how to write a cover letter when you are applying for multiple jobs.
When you're excited about an organization, you might need to apply to a few distinct positions there. Be that as it may, as a job or employment searcher, you might be stressed over the impression it radiates. Does it appear to be urgent? Indeed, it depends. See here applying for multiple jobs cover letter example.
The following is information on while applying for numerous employment at an organization is a smart thought. Likewise, see a cover letter sample for applying for different employments inside a similar organization.
Would it be a Good Idea for you to Apply for Multiple Jobs at a Company?
Applying for various positions in an organization works if you are fit the bill for the positions you're applying to. If you are a solid contender for every position, it bodes well to apply to them.
Another factor you should consider is the extent of the organization. If it is a vast organization, at that point, there's a decent possibility you won't get the equivalent employing manager auditing every application. In this way, there is no mismanager in applying for numerous occupations.
Above all, regardless of whether you're applying for different positions at an organization, endeavor to restrict yourself and be sensible. Applying to a few positions you meet all requirements is satisfactory, yet presenting your resume for every position recorded can be a side road.
A few people prescribe applying to one employee at any given moment and, in case you don't get any response and sometimes has passed, applying for another position later. Notwithstanding, quite possibly, the occupations might be moved when you're prepared to apply once more. You'll need to gauge the dangers.
Tips for Writing a Cover Letter for More Than One Job at a Company
When applying to at least two occupations at an organization, you will regularly submit separate continues and cover letters for each job or employment. Each resume and the cover letter ought to be custom-fitted to fit the particular employment posting. For each job or employment application, incorporate catchphrases identified with the particular employment.
Notwithstanding, in the case that you are permitted to submit one occupation application to the organization, or the two employments are in a similar division and are comparable, you should seriously mull over thinking of one cover letter for at least two occupations.
While doing this, you have to remember a couple of things:
Address the correct individual: Since you present your cover letter to two occupations, two separate individuals may take a gander at the cover letter. In your welcome, make sure to address the majority of the general population will's identity perusing your cover letter (or utilize a general expression, for example, "To Whom It May Concern"). This way, you won't give off an impression of accentuating your enthusiasm for one occupation over the other.
Express your capabilities for the two employments: Clarify why you have fit the bill for the two occupations. Consider keeping in touch with one section, making reference to your aptitudes and encounters for one employment and another passage for the other job or employment. Another alternative (if the two occupations are connected) is to list your aptitudes and experience applicable to the two employments.
Express eagerness for the organization: Unmistakably express your enthusiasm for the organization, to employ administrators to comprehend your advantage. Maybe incorporate a passage that states why you think you are a solid match for the organization for the most part. Incorporate catchphrases from the organization site in this passage. Additionally, underscore how you can profit the organization - disclose that you plan to increase the organization's value in both of these occupations.
Let's Go Through The Sample Cover Letter Applying for Two Jobs
Coming up next is a cover letter example applying for two positions at a similar organization. This sample cover letter is for your guidance; you can edit it as per your specific situation and requirement.
Here Is The Sample Cover Letter Applying for Two Jobs - Text Version
Name of the Applicant
Name of the Street
Town Name, City Name Zip Code
333-333-4444
[email protected]
Date of sending the cover letter
First Name, Last Name (of the concerned person)
A title, a name of the Department
Name of The Organization
Complete Address of The Organization
City Name, State Name, Zip Code
Dear Mr. Last Name:
Your IT office has promoted two employment opportunities for which my experience straightforwardly qualifies me. My atomic power experience would interpret well into the compound business. The two businesses bear extraordinary administrative weight for ecological effect. I am to a significant degree educated and comfortable with this sort of administrative condition. I perceive how essential IT is for the record-keeping that is fundamental for managing that sort of examination.
My IT encounter gives me a remarkable capacity to apply innovation to business forms in the entirety of its structures. A portion of the business procedure learning incorporates bookkeeping, back, offices, stock control, planning, seller administration, and different operational procedures.
I have involvement with merger/obtaining occasions, high development challenges, innovation substitution undertakings, and IT process enhancement. I have conveyed vast innovation extends on calendar/on the spending plan and an arrangement with the business procedure. Organizations I have worked to incorporate XYZ Energy, ABC International, AAA Corp, and Synergy Media Ltd.
I would appreciate a chance to converse with you or somebody in your association to see where my range of abilities would be of the best advantage to your organization. I know I could be an extraordinary advantage for your area of expertise.
Applicant Name - Signature if it is a printed version letter
Check out the list of all other articles:
Learn How You Can Use Resume And Cover Letters For The Different Jobs
Checkout Some Cover Letter Samples and Examples For The Database Administrator
Learn How to Write a Cover Letter For a Government Internship Position
Learn How to Write a Cover Letter to Get Noticed in the eyes of Employer
Top 10 Tips To Write Successful Cover Letter
Learn How to Write a Cover Letter For a Summer Catering Job
Learn How to Write a Cover Letter For a Programmer Analyst Job
Learn How To Write Targeted Cover Letter (Writing Tips and Samples)
Post Comment
Good cover letter examples that land jobs in 2022
Summary/Overview
What is a cover letter.
A cover letter is a one-page introductory letter that addresses why you are the right choice for a job. This letter allows you to go further than the information available on your resume and really show off why you're interested in a position, and why you're the ideal candidate for whatever the position is.
Why include a cover letter?
Writing a cover letter gives you a chance to provide additional context for your background, experience, education, and skillsets that wouldn't otherwise be automatically evident from your resume. Cover letters personalize your application and allow the employer to get to know you more before they enter the interview portion of the hiring process.
Not all employers will ask you for a cover letter so be sure to carefully read the application requirements for each position you apply for before you start writing.
How to write a good cover letter:
Begin with the appropriate greeting based on who is hiring or who will be reading this letter. If you don't know their gender or title, write out their full name. If you don't know who will be receiving your letter, the standard "To whom it may concern" will suffice.
Examples: Dear Ms. Clalock / Dear Kyle Mills / To whom it may concern
Introduce yourself in the opening paragraph in a way that is personable and highlights why you would be a great fit for the role or company.
Example: I recently saw your posting for Social Media Manager on LinkedIn and felt deeply compelled to apply. I feel my skillset, industry experience, and career goals align with your company's mission, and I would love the opportunity to grow with your company to further visibility for future campaigns.
Provide context for your interest in the middle paragraphs and explore your relevant experience. Stand out as someone passionate about what this role involves or how this company caters to something you care about.
Example: My responsibilities at these organizations have included content production, content strategy, data mapping, product marketing, and social network development. I developed the company-wide market strategy at WineNet and extended that strategy into a multi-year campaign that benefitted the company and their non-profit partners.
In the closing paragraph, solidify your interest in future correspondence and thank the reader for their time and interest.
Example: Thank you for your time and consideration. I appreciate this opportunity to learn more about your company, and I look forward to sharing in the values of your company's mission.
End the letter with your signature
Example: Sincerely, Joss Chen
Remember: Know your audience. Tailor how you address your reader based on which industry you'd trying to work within. These letters, though made for template customization, should not be one-size-fits-all.
Features of a good cover letter
Use referrals if you have them. A cover letter is a perfect setting to let an employer know that you already have a relationship with someone they trust, know, or have employed.
If you'll be applying to jobs in multiple industries, it can be helpful to explore your own industry cross-over appeal by developing a cover letter than can be applied to multiple jobs. That way, you can plug-and-play the job titles and information for each individual position for which you apply.
Length is important! Be clear, direct, and concise. No cover letter needs to be longer than a page; general rule of thumb is that the longest a cover letter should ever be is 500 words, or the same length as a college application essay.
Common types of cover letters
The three most common types of good cover letters are known as applying, networking, and prospecting. They all have a different place and purpose in the working world.
Applying cover letter:
The applying cover letter is the standard mode of cover letter. It introduces you, explains why you're interested in the position, and what experience you have that is relevant to the position desired. This letter should turn the flatness of a resume into a compelling story about your passions and strengths, and how they would apply to this particular job. Think of this letter as a concise — but warm-blooded — summation of the value you would bring to this workplace and why you are the best candidate for the role available.
Applying cover letter sample template:
Edit this template
Networking cover letter:
The networking cover letter is fueled by a personal or professional connection. The purpose of this letter mode is to reach out, ask for employment advice, or inquire as to open position referrals within a particular company. This letter is commonly directed at contacts you've gained through your industry, past positions, social media platforms like LinkedIn, specific networking events or conferences, or any other environment in which referrals can be passed along. Keep it simple but personable, with the knowledge that the person to which you direct this letter would be helping you out with your job search.
Networking cover letter sample template:
Prospecting cover letter:
The prospecting cover letter is used as outreach to a particular company or business in which you're interested. If they don't seem to have any open positions, or perhaps you just have a good feeling about them and want to know more, you can use this letter to inquire about opportunities or make new connections within the company for future use. This style of letter can also be sent to recruiters who hire within a specific industry; upon receiving your letter, they can fold you into their bank of prospective employees to pull from for their clients.
Prospecting cover letter sample template:
Free Adobe Express cover letter templates
Free Adobe Express resume templates
Are you also looking to overhaul your resume? Adobe Express makes it easy to present your work history and skillsets with style using these free customizable resume templates.
Try Adobe Express today
Ready to create standout content?
Start for free
Explore more related posts
https://www.adobe.com/express/learn/blog/introducing-thousands-of-design-assets-for-every-mood
https://www.adobe.com/express/learn/blog/sage-green-aesthetic
https://www.adobe.com/express/learn/blog/presentation-animation