Link to facebook
Link to linkedin
Link to twitter
Link to youtube
Writing Tips
Should Footnote Markers Go After the Punctuation?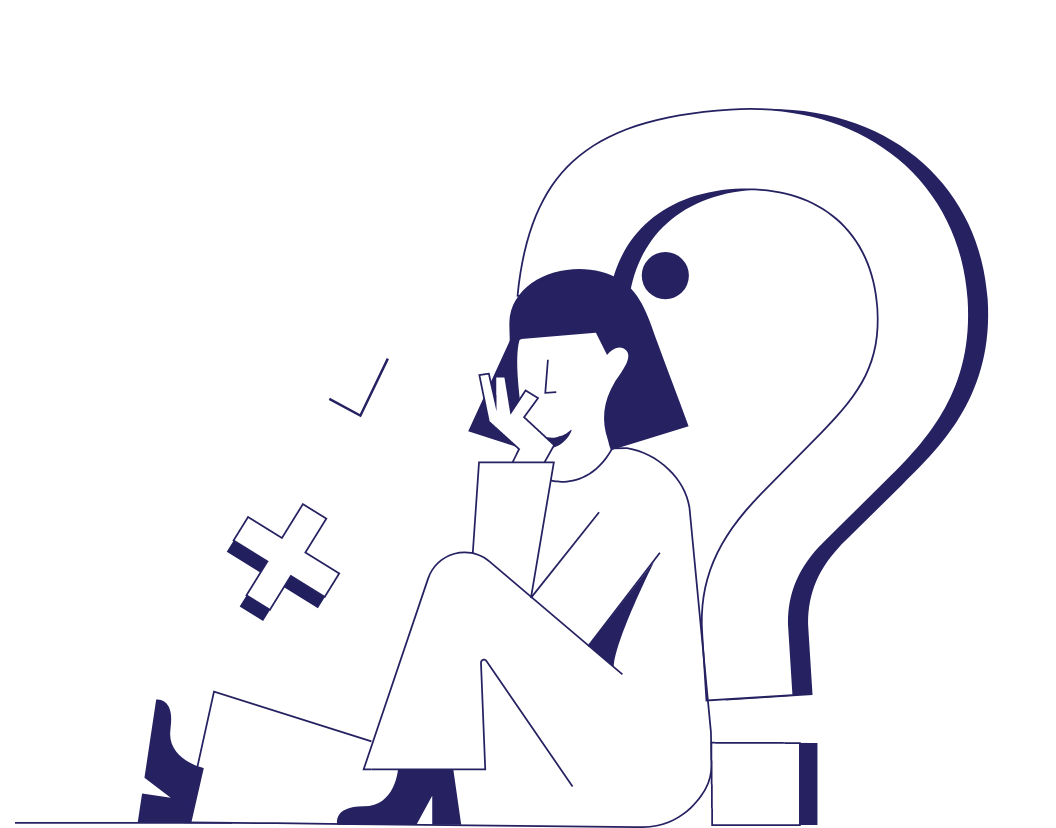 2-minute read
Writers—especially students and researchers —use footnotes to provide extra information without interrupting the flow of ideas in their work. Some referencing styles (e.g., Chicago 's footnote and bibliography system) require footnotes for citations, but you can use them for any additional comments that might otherwise distract the reader.
It can be tricky to know exactly where to place footnote markers , so in this post, we'll explain the basic rules.
Where Should You Place Footnote Markers?
A footnote marker is a superscript number placed within the main body of text that corresponds with a note at the bottom (or "foot") of the page. Ideally, you should insert footnote markers after the most relevant phrase or sentence:
Footnote markers often go at the end of a sentence. 1
But if it seems more logical, 2 you can place them after a clause.
As you can see, we have put the footnote marker after the punctuation in both of these examples. A marker at the end of a sentence should always go after the punctuation, whether it's a period, question mark, or exclamation point:
I could talk about punctuation all day! 3
And if the footnote marker is placed mid-sentence, it should likewise be placed after the punctuation:
Find this useful?
Subscribe to our newsletter and get writing tips from our editors straight to your inbox.
Footnote markers go after most punctuation marks: 4 commas, colons, quotation marks, etc.
There is one exception to the "after punctuation" rule: when you need to place a footnote marker next to a dash, you should put it in front, like this:
Footnote markers go before dashes 5 —that's the only exception.
Summary: Where to Place Footnote Markers
If you're using footnotes for your citations or any other supplementary information, you should place superscript footnote markers at the most logical point within the text. This would usually be at the end of a phrase or sentence, which means it will be next to a piece of punctuation.
In almost every instance, you should place the footnote marker after the punctuation. However, if the punctuation mark is a dash (i.e., em dash, en dash, or hyphen), you should put the footnote marker before it.
Hopefully, you're now clear on where to place footnote markers in your writing. If you'd like an expert to proofread your work, including footnotes and bibliographies, our team of over 400 professional editors is here to help. Why not send us a free trial document today?
Share this article:
Post A New Comment
Instant Quote
Need more help perfecting your writing proofed has the perfect editor.
You can also upload a document to get an instant quote
Drag & drop your file
or browse your computer
Browse from your device
Drop your file here!
Your file is being uploaded!
8-minute read
Punctuation Tips: Parenthesis
Whether you're writing an essay, email, or cover letter, you'll likely use parentheses. Maybe you...
Word Choice: May Versus Might
May and might are two modal verbs (a type of auxiliary verb) that often get...
3-minute read
5 Free French-to-English Translation Services
Below is a list of five free translation apps for French speakers seeking French-to-English translation...
4-minute read
How to Format Fiction Manuscripts
Like non-fiction and screenplays, fiction has unique formatting standards designed to ease the publishing process....
5-minute read
An Introduction to Orthography
If you're looking up the definition of orthography, you're probably either a language buff like...
How to Format an Argumentative Essay
When writing an argumentative essay, you would typically research a topic and adopt a certain...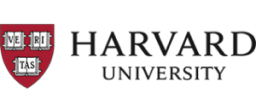 Make sure your writing is the best it can be with our expert English proofreading and editing.
university home
contacting people
A Guide to Referencing your Work
Built with courseGenie
The Faculty of Arts | Feedback University of Bristol, Faculty of Arts, 3/5 Woodland Road, Bristol BS8 1TB, UK. Tel: +44 (0)117 954 5982
terms and conditions
privacy and cookie policy
© 2002-2015 University of Bristol
Go to Index
Subscribe to The Chicago Manual of Style Online
Sign up for a free trial
Shop the CMOS Merch Store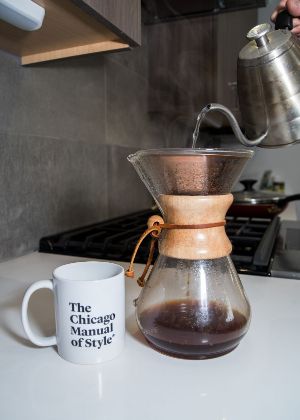 NEW! CMOS for PerfectIt Proofreading Software
Punctuation
Q. When using a superscript footnote number at the end of a sentence, should the period precede or follow the footnote number? What about footnote numbers in midsentence that fall next to some other form of punctuation (comma, semicolon, etc.)?
A. Please see CMOS 14.26 : "A note number should generally be placed at the end of a sentence or at the end of a clause. The number normally follows a quotation (whether it is run into the text or set as an extract). Relative to other punctuation, the number follows any punctuation mark except for the dash, which it precedes." Paragraph 14.26 also includes examples.
The CMOS Shop Talk Blog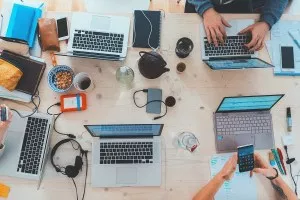 CMOS editors share writing tips, editing ideas, interviews, quizzes, and more!
NOW AVAILABLE: The Chicago Guide to Copyediting Fiction, by Amy Schneider
NOW AVAILABLE FOR PRE-ORDER: The Girl in the Window and Other True Tales, by Lane DeGregory
30% off all books. Promo code "WRI2022"
Chicago Style Transit Card
Visit the CMOS Bookstore
Charitable Giving Helps Advance Our Mission
New webinars train with editors canada, books for students, writers, and editors.
Chicago Citation Guide (17th Edition): Footnotes
What Kind of Source Is This?
Advertisements
Books, eBooks & Pamphlets
Book Reviews
Class Handouts, Presentations, and Readings
Encyclopedias & Dictionaries
Government Documents
Images, Artwork, and Maps
Interviews and Emails (Personal Communications)
Journal Articles
Magazine Articles
Newspaper Articles
Primary Sources
Religious Texts
Social Media
Videos & DVDs
Works Quoted in Another Source
No Author, No Date etc.
Sample Paper, Bibliography, & Annotated Bibliography
Powerpoint Presentations
On This Page
About footnotes, shortened footnotes, examples of full footnotes followed by shortened footnotes, quoting directly, paraphrasing, long quotations, quoting and paraphrasing: what's the difference.
T here are two ways to integrate others' research into your assignment: you can paraphrase or you can quote.
Paraphrasing is when you reword a passage from someone else's work, expressing the ideas in your own words, not just changing a few words here and there. You must include a footnote number at end of the paraphrased section and a footnote at the bottom of the page.
Quoting is when you copy a selection from someone else's work, phrasing it exactly it was originally written. When quoting, you place quotation marks (" ") around the selected passage to show where the quote begins and where it ends. You must include a footnote number at end of the quotation and a footnote at the bottom of the page.
Each time you refer to a source in your writing, whether through a direct quote, paraphrase, or summary, you must include a corresponding footnote that provides bibliographic information about the original source.
Whenever you refer to material from a source, you must insert a "footnote number" at the end of the paraphrased section or direct quotation. This directs readers to a corresponding footnote (with the same footnote number) at the bottom of the page on which the reference to the source is made. The first footnote number will be 1, the second will be 2, and so on. In the body of your text you use superscript (like this 1 ) for the footnote number, while in the footnote you use a regular number followed by a period.
For examples of footnotes, see the box called " Examples of Full Footnotes Followed by Shortened Footnotes " further down this page.
Footnotes Tip Sheet A helpful tip sheet from the Chicago Manual of Style's CMOS Shop Talk website on how to format your footnotes.
In Chicago style, the first time you cite a particular source you must provide a full footnote citation. If you refer to the same source again in your paper, you do not need to repeat the same full citation. Instead, you provide a shortened version of the footnote, which includes enough information for the reader to find the full citation in your bibliography or in an earlier footnote.
Shortened footnotes should include the author's last name, a shortened version of the title (if longer than four words), and any other directing information, such as page numbers (when available).
For examples of shortened footnotes, see the box called " Examples of Full Footnotes Followed by Shortened Footnotes " further down this page.
1. Steven J. Kirsh, Children, Adolescents, and Media Violence: A Critical Look at the Research , 2nd ed. (Thousand Oaks: Sage Publications, 2006), 22.
2. Elizabeth Blodgett Salafia and Jessica Lemer, "Associations Between Multiple Types of Stress and Disordered Eating Among Girls and Boys in Middle School," Journal of Child and Family Studies 21, no. 1 (January 2012): 149, Academic Search Complete .
3. Amy Morin, "Mom Am I Fat?: Helping Your Teen Have a Positive Body Image," Verywell Family, About Inc., January 18, 2019, www.verywellfamily.com/media-and-teens-body-image-2611245.
4. Kirsh, Children, Adolescents, and Media, 30.
5. Salafia and Lemer, "Stress and Disordered Eating," 151.
6. Morin, "Mom Am I Fat?"
When you quote directly from a source, enclose the quoted section in quotation marks. Add a footnote number at the end of the quote. The footnote number should be in superscript, and be placed after any punctuation, like this:
"Here's a direct quote." 1
One possible explanation is that "the humanities are viewed by many critics as outdated fields." 1
___________
1. "Art History and World Art History," Khan Academy, accessed May 30, 2021, khanacademy.org/humanities/approaches-to-art-history/approaches-art-history/introduction-art-history/a/art-history-and-world-art-history.
When you write information or ideas from a source in your own words, cite the source by adding a footnote number at the end of the paraphrased portion. The footnote number should be in superscript, and be placed after any punctuation, like this:
​This is a paraphrase. 1
Improving access to credit is one way to reduce income inequality, 1 which can help break the cycle of poverty.
1. Jorge Guillen, "Does Financial Openness Matter in the Relationship Between Financial Development and Income Distribution in Latin America?" Emerging Markets Finance & Trade 52, no. 2 (2016): 1148, https:/doi/org/10.1080/1540496X.2015.1046337.
What Is a Long Quotation?
If your quotation is longer than five lines, or more than 100 words, it is a considered a long quotation. This can also be referred to as a block quotation. Long quotations should be single-spaced, with a blank line inserted before and after the quotation to separate it from the rest of your text.
Rules for Long Quotations
There are 3 rules that apply to long quotations that are different from regular quotations:
Place a colon at the end of the line that you write to introduce your long quotation.
Indent the long quotation 0.5 inches from the rest of the text, so it looks like a block of text.
Do not put quotation marks around the quotation.
Example of a Long Quotation
At the end of Lord of the Flies the boys are struck with the realization of their behaviour:
The tears began to flow and sobs shook him. He gave himself up to them now for the first time on the island; great, shuddering spasms of grief that seemed to wrench his whole body. His voice rose under the black smoke before the burning wreckage of the island; and infected by that emotion, the other little boys began to shake and sob too. 1
<< Previous: Websites
Next: Works Quoted in Another Source >>
Last Updated: Jan 6, 2023 4:37 PM
URL: https://columbiacollege-ca.libguides.com/chicago
Chicago Manual of Style
Footnotes and Endnotes
Introduction
The Chicago Manual of Style (17 th ed.) recommends using footnotes or endnotes to cite your sources. Our primary focus will be on the rules for footnotes, but we will provide some guidance for endnotes as well.
Inserting Footnotes
Footnotes are normally inserted at the end of a sentence or clause. In MS Word, go to References > Insert Footnote.
Andrew Appleby notes that "shaving one's arm pit hair is a surprisingly recent custom."¹ Ada Lovelace is often credited with envisioning the computer;¹ less attention has been paid to her tumultuous personal life.
The only time a footnote number comes before the punctuation is if you're using a dash. Note as well that you should never insert multiple footnotes right after each other.
Formatting Footnotes
One annoying feature about CMS is that it can be tricky to format your footnotes properly in Microsoft Word. Here's what you'll need to do:
Use Times New Roman font, size 12.
Indent the first line of each footnote one tab space.
Single space your footnotes, but add a space between each one.
Add a period behind the numbers that start the footnotes.
Change the format of the numbering in the footnotes so that the numbers are not in superscript.
For help with these formatting rules, please watch the video above. Do note that in unpublished manuscripts you are allowed to use superscript in the notes (see section 14.24), so if you're writing an essay for your teacher you don't have to worry about the last style rule.
Basic Citations
When you cite a source in a footnote, the key elements (author, title, etc.) are separated by commas:
1. Jennifer Trip, "Conservative Politics and the Slippery Slope Argument," Old Fashioned Quarterly 99, no. 1 (Winter 2017): 78.
By contrast, in your final bibliography you would use periods, invert the name, and either leave out the page or (for some citations) give the full page range:
Trip, Jennifer. "Conservative Politics and the Slippery Slope Argument." Old Fashioned Quarterly 99, no. 1 (Winter 2017): 70-79.
The basic format of a citation thus includes an author, title, and publication information.
Shortened Citations
Sources that are cited multiple times can be shortened after the first citation. In such cases you can provide just the author's last name, the title (shortened if longer than four words), and a page reference:
1. Amy Sung,  The Siamese Art of Double Dating  (Hong Kong: Inky Press, 1999), 87. 2. Sung,  Double Dating , 107-11.
When shortening a title, remove the articles ( a ,  an ,  the ) and use just a few key words. For the author, omit first names and remove references to contributor roles (e.g., ed. or trans. ).
When citing the same source in quick succession, you can even leave out the title of the source:
9. Sung,  Double Dating , 144. 10. Sung, 159. 11. Sung, 162.
Quotation in a Note
When adding a quotation in a footnote, add the citation as a separate sentence:
1. As Michelle Gobbledygook writes, "ancient Roman aqueducts may have been used for elaborate canoe races." Gobbledygook,  The Kayaking Ostrogoth Tribe that Vandalized the Roman Aqueducts  (Vancouver: Arch Publications, 1984), 44.
You have some freedom in terms of whether you wish to repeat the author's entire name.
See and cf.
A common way to introduce references is to write  see :
1. Some tennis experts feel that the fifth set tie breaker should be simplified due to the number of power hitters who dominate the service game. See Kevin Isner, "Going the Distance: The Problem of the Fifth Set,"  Wimbledon Advantage  55, no. 2 (2018): 22.  
You can also use the abbreviation  cf.  (from Latin  confer , compare), but only if you actually intend the reader to compare two perspectives on an issue.
If you want to emphasize part of a quote, add italics, or make any other changes you desire, you can add a quick note at the end of your citation:
5. Castafiore,  Milanese Nightingale , 377 (emphasis added).
Multiple Citations
When citing multiple sources in a row, you can often separate them with a semi-colon:
6. Important studies of the history of the kettle include Ernst Schwartz,  The Black Kettle (Hamburg: Dietrich Verlag, 2016); Ulrich Smelch,  From Cauldron to Kettle (Coventry: Witch's Press, 2001); and Iris Plasterer, "The Plastic Kettle and the Problem of Limescale."  Kittles and Kettles 17, no. 3 (2007): 14-28.
Cross-Referencing
You can cross reference notes, though you'll have to double check that your numbering remains accurate:
12. See note 5 above. 4. See chap. 2, n. 9. 9. See 201n15. 13. See 5nn1-2.
In the last two examples, the abbreviations  n  and  nn  stand for  note  and  notes . The number that precedes them is the page reference.
Beyond Page Numbers
Sometimes it happens that a source does not use page numbers. In that case you may want to substitute a chapter title, a paragraph number, or some other description of where the claim or quote may be located.
By contrast, for many classic literary works you will have to familiarize yourself with how a work is customarily cited. Dante's Divine Comedy , for instance is usually cited by canto and line number:
1, Dante,  Inferno , canto 3, lines 7-8 2. Dante,  Inferno , 3.28-29.
In such complex citations you can use the abbreviations  p.  and  pp.  (for  page  and  pages ), but do write out  line  and  lines .
One reason to prefer endnotes over footnotes is that the latter can be a distraction from the body of your text. On the other hand, the downside to endnotes is that many readers don't like flipping back and forth to compare the notes to the text.
Endnotes are primarily used for books and select scholarly publications. Most students can rely on using footnotes instead.
Citations in endnotes follow the same rules as for footnotes. However, the Chicago Manual of Style recommends that for the sake of clarity writers are more cautious about using shortened citations (see above).
To format your endnotes, add the title "Notes." If you're working with a longer document, you can add section headings as well (e.g., "Chapter 5" or "Chapter 5: The Wedding from Hell"). In such cases you can restart the numbering, beginning with 1.
Finally, when using endnotes in a book it is customary to add a running head to each page (e.g., "notes to pages 77-79") to make it easy for readers to match up the notes with the original citation.
More Information
For more information about footnotes and endnotes, see sections 14.1-14.60 of the Chicago Manual of Style (17 th ed.).
Username or Email Address
Remember Me
Registration confirmation will be emailed to you.
Stack Exchange Network
Stack Exchange network consists of 181 Q&A communities including Stack Overflow , the largest, most trusted online community for developers to learn, share their knowledge, and build their careers.
English Language & Usage Stack Exchange is a question and answer site for linguists, etymologists, and serious English language enthusiasts. It only takes a minute to sign up.
Q&A for work
Connect and share knowledge within a single location that is structured and easy to search.
Do footnoting superscripts go inside or outside punctuation?
When using superscripts to indicate a footnote, do these fall inside or outside adjacent punctuation? If there is an answer, is that answer applicable worldwide, or just to specific regions or publishers?
Does it matter what the particular punctuation is, including such punctuation as commas, colons, parentheses and other brackets, periods, and quotation marks?
Does it matter whether the footnote applies to just one gloss 1 , or to an entire phrase in toto ?
Does the answer change if, instead of using instead of numeric footnotes, you use the traditional sequence of symbols (*, †, ‡, §, ‖, and ¶) 2   ?
OED: "A word inserted between the lines or in the margin as an explanatory equivalent of a foreign or otherwise difficult word in the text; hence applied to a simliar explanatory rendering of a word given in a glossary or dictionary."
As enumerated on pp 68–69 of Robert Bringhurst's The Elements of Typographic Style (version 3.2); Hartley and Marks, 2008. Bringhurst goes on to say "But beyond the asterisk, dagger 3 , and double dagger 4 , this order is not familiar to most readers, and never was."
That is, the † character at codepoint U+2020 DAGGER, also known as the obelisk, obelus, or long cross . The classical plural of obelus is obeli .
That is, the ‡ character at codepoint U+2021 DOUBLE DAGGER, also known as the diesis or double obelisk . The classical plural of diesis is dieses .
punctuation
writing-style
style-manuals
superscripts
2 What I do know is that notes within notes are a no-no! – Cerberus - Reinstate Monica Dec 22, 2012 at 15:34
1 @Mitch: I have only the above comment. But seriously, common sense dictates that you use as few notes as possible: a note is a necessary evil. They are an evil because switching between main text and notes is very annoying, easy to lose track of where you were. You only use them when you have to. If you are already in a note, then why not just write out whatever details you wish to add within the note itself, instead of referring to yet another note? There is no reason at all to do so, and it makes your text even less readable. Unless you are trying to make your text look fancier than it is... – Cerberus - Reinstate Monica Dec 22, 2012 at 23:25
3 I'm voting to close this question as off-topic because answers will be (or rather are) primarily opinion based: 'A lot depends on what style manual you follow.' – Edwin Ashworth Dec 6, 2015 at 17:04
2 @EdwinAshworth: I have to vociferously disagree with the close vote here. As I have discovered in the research to my new question (which I now agree was off-topic), there is definitely a consensus about the placement of these symbols which is independent of style guides. There may be a few exceptions for particular editorial styles, but there are generally accepted standards. – Athanasius Dec 6, 2015 at 20:06
2 @EdwinAshworth - Also, I just read the Meta question you quoted. That Meta question actually has answers implying that style guide questions are okay, if they are "incidental" to the usage question being asked. This question is not asking for opinions from style guides -- it is asking for the standard practice, and there is one : footnote numbers go after terminal punctuation and usually after internal punctuation (exceptions to the latter may sometimes be dictated by style guide). – Athanasius Dec 6, 2015 at 20:17
4 Answers 4
I thought readers might like to see how different style guides address the general question of how to position footnote callouts (termed "cues" in The Oxford Guide to Style , "note numbers" in The Chicago Manual of Style , and "references" in Words into Type ). Here is a quick rundown of the relevant passages from one British and five U.S. style guides.
From The Oxford Guide to Style (2002):
15.16.5 Cues Note references can be cued in several ways. The most common is by superscript figures or letters. Place in-text cues outside punctuation, but inside the closing parenthesis when referring solely to matter within the parentheses. Normally cues fall at the end of a sentence unless referring only to part of the sentence: a cue at the end of a sentence represents the whole of a sentence: Causes for infection were initially thought to be isolated. 16 (This as rapidly discredited. 17 ) Even so, specialists in England 18 and Wales 19 reached different conclusions during subsequent tests.
From The Chicago Manual of Style , sixteenth edition (2010):
14.21 Placement of note number. A note number should generally be placed at the end of a sentence or at the end of a clause. The number normally follows a quotation (whether it is run in to the text or set as an extract). Relative to other punctuation, the number follows any punctuation except for the dash, which it precedes. "This," wrote George Templeton Strong, "is what our tailors can do." 1 The bias was apparent in the Shotwell series 3 —and it must be remembered that Shotwell was a student of Robinson's.
Though a note number normally follows a closing parenthesis, it may on rare occasions be more appropriate to place the number inside the closing parenthesis—if, for example, the note applies to a specific term within the parentheses.
(In an earlier book he had said quite the opposite.) 2 Men and their unions, as they entered industrial work, negotiated two things: young women would be laid off once they married (the commonly acknowledged "marriage bar" 1 ), and men would be paid a "family wage."
[[The logical superiority of the Oxford system to the Chicago system should be evident from this incidental use of footnotes in Chicago:
14.4 Electronic resource identifiers. When citing electronic sources consulted online, Chicago recommends—as the final element in a citation that include all the components described throughout this chapter and in chapter 15—the addition of a URL 1 or DOI. 2 For more information about URLs, consult the website of... For more information about DOIs, consult the websites of...
In this instance, Chicago clearly means for its footnote 2 to apply only to the word "DOI" in the sentence where the callout for footnote 2 appears. That being the case, Oxford would have advised putting the superscript 2 inside the end punctuation; but Chicago's less precise rule requires putting that number outside any end punctuation. Consequently, Chicago's method is incapable of distinguishing between a footnote that refers to the final portion of a sentence and a footnote that applies to the entire sentence.]]
From [Merriam-]Webster's Standard American Style Manual (1985):
Placement of the Elements Footnotes and endnotes to a text are indicated by unpunctuated Arabic superior numbers (or reference symbols, discussed later in this section) placed immediately after the quotation or information with no intervening space. The number is usually placed at the end of a sentence or clause, or at some other natural break in the sentence when the material is not a quotation. The number follows all marks of punctuation except the dash. If a terminal quotation mark appears (as at the end of a short quotation that is included in the running text), the numeral is placed outside the final quotation mark with no space intervening [cross reference omitted].
From Words into Type , third edition (1974):
Position of references. Reference figures or marks should be set after any mark of punctuation except the dash or a closing parenthesis if the reference relates to matter within the parentheses. They should be placed after, not before, a word or paragraph that is explained or amplified. ... Reference to the footnote citing the source of an excerpt should stand at the end of the excerpt, not in the text that precedes it. Thus placed, the reference does not distract the attention of the reader as it would elsewhere.
From Hodges' Harbrace Handbook , revised thirteenth edition (1998):
Both footnotes and endnotes require that a superscript number be placed wherever documentation is necessary. The number should be as near as possible to whatever it refers to, following the punctuation (such as quotation marks, a comma, or a period) that appears at the end of the direct or indirect quotation.
From MLA Style Manual and Guide to Scholarly Publishing , second edition (1998):
A.2 Note Numbers ... Format note numbers as as superior, or superscript, arabic numerals (i.e., raised slightly above the line, like this 1 , without periods, parentheses, or slashes. The numbers follow punctuation marks, except dashes. In general, to avoid interrupting the continuity of the text, place a note number, like a parenthetical reference, at the end of the sentence, clause, or phrase containing the material quoted or referred to.
Conclusions
The style guides I consulted are effectively unanimous in agreeing that, when a footnote comprehends the entire sentence or clause at whose end the footnote callout is to appear, the callout superscript number or mark should appear after any punctuation marks that appear at that point—unless the punctuation mark in question is a dash or (in some guidelines) a close-parenthesis mark.
The style guides disagree about where to place the callout number or mark when it comprehends only part of the sentence or phrase where it appears, with Oxford offering the most logical and granular approach to dealing with such situations and most U.S. style guides recommending a less precise treatment.
Publishers' house styles vary considerably on the question of handling callouts that apply to only part of a sentence. The publisher I currently work for takes what may be the most extreme approach I've seen: when a manuscript includes sentences with internal footnote callouts that apply to only part of the sentence in which they appear, the publisher insists on either moving the footnote to the end of the whole sentence (outside the end punctuation)—and in instances where the author had marked more than one internal callout to occur in a single sentence, consolidating the footnotes into a single, longer footnote—or breaking the original sentence into two or more shorter sentence and assigning the footnote callout to the appropriate shorter sentence (again, outside the end punctuation). Because the publisher is not a scholarly press and because it deals with institutional rather than individual academic authors, it can dictate this sort of intervention without prompting an author rebellion, but I don't recommend this approach for most situations.
Particularly when using footnotes, or indeed endnotes with the same call-out style, for citations, it's imperative to make the scope of the note clear (as you allude to in your last paragraph). This (IMO from an academic point of view) trumps matters of style, which Oxford seems to support. – Chris H Oct 22, 2018 at 6:45
The quote formatting here needs to be fixed (adding > to blank lines to make continuous quotes), though I'm not quite sure if the nested quotes are supposed to be part of the same nested quote or not. – Laurel ♦ Apr 19, 2022 at 22:50
@Laurel: Thanks for pointing out the problem. I have gone over the original sources and modified the block quotes accordingly. – Sven Yargs Apr 19, 2022 at 23:10
A lot depends on what style manual you follow. I follow Hart's Rules at the University Press Oxford and according to Hart's -
Footnote references should be placed outside punctuation, but inside the closing parenthesis when referring to matter within parentheses.
It makes no distinction between numeric or symbol footnotes.
It makes no distinction between a single word or phrase.
Footnotes should begin with the numbers indented 1 em space.
In my business, it depends on what the journal publisher says is the rule. Most journals require them to be outside the punctuation. Some, like all the journals published by the Nature group, require them to be inside the punctuation. There are reasonable arguments for whatever style is mandated, but there's no internationally accepted style.
Although, according to the Chicago Manual of Style (Rule 16.25), it is proper to place the superscript footnote inside the semicolon and colon but outside the comma and period, some (very few) biomedical publishers don't like that foolish inconsistency: they demand that all superscript footnotes be outside the punctuation.
I've never seen a style manual that says it matters "whether the footnote applies to just one gloss, or to an entire phrase".
In biomedical journals, the traditional symbols aren't allowed in the text, only in the list of author names, and it doesn't matter: some publishers want them inside and others want them outside the punctuation.
All rules are ad hoc, it seems.
It seems that when dealing with British/UK English conventions, the note number would be placed within the punctuation (comma, period, semicolon, etc.). When using US English, note numbers are generally placed outside of the punctuation. While there is no hard and fast rule as to one way or the other per se , I would advise consistency above all. Regardless of which method you choose, be certain to employ it consistently throughout the entirety of your text/document.
Your Answer
Sign up or log in, post as a guest.
Required, but never shown
By clicking "Post Your Answer", you agree to our terms of service , privacy policy and cookie policy
Not the answer you're looking for? Browse other questions tagged punctuation writing-style style-manuals footnotes superscripts or ask your own question .
The Overflow Blog
Five Stack Exchange sites turned ten years old this quarter! 
Featured on Meta
We've added a "Necessary cookies only" option to the cookie consent popup
Hot Network Questions
How to transport a knife that falls under the Weapons Act
How can I run conduit to boxes in the ceiling and keep the covers accessible?
Should I ask why they are interested in me in an interview for a faculty position?
Pixel 5 vibrates once when turned face down
Are there any sources with high-confidence state vectors for GRAIL-A?
Imtiaz Germain Primes
Is it inappropriate to tell my boss that "baby talk" is unprofessional?
Checksum of secret data
Overcurrent protection (at 4A 100V)
Fill area under curve
Properties of categorical zeta function
How do PCB Trace Width Calculators work? And why is it asking me to input the width of it?
Diamond-Symbol at the end of an environment
Distrust versus mistrust
Mando's Mandatory Meandering?
May I start a sentence with a verb "develop" or do I need to use "to"?
Forced to pay a customs fee for importing a used wedding dress into the Netherlands. Is there a way to avoid paying?
Earn CC flight miles by paying rent?
How do we reconcile Deuteronomy 22:5 with John 7:24?
Animation which involves a spherical floating robot and a little girl
Was Kip's defiance relevant to the Galactics' decision?
Are there any medieval manuals relating to castle building?
Move duplicated folder name up one level
How does one perform amplitude encoding using only unitary gates?
Your privacy
By clicking "Accept all cookies", you agree Stack Exchange can store cookies on your device and disclose information in accordance with our Cookie Policy .
Punctuation, Quotation Marks, and Footnotes
A few thoughts — perhaps helpful to law review editors and authors — about what's customary in American legal publications. [Added: My sense is that this is also customary in most other books and journals, but I can speak with the most confidence about the custom in legal publications.]
1. Place commas and periods inside quotation marks, e.g.,
The Court's answer to this was "no."
2. Place all other punctuation marks outside quotation marks, unless they are logically parts of the quotation. I have seen some departures from this where semicolons or question marks are involved, but my sense is that those departures remain rather rare exceptions in modern legal publications.
The Court's answer to this was "no"; but two years later, the Court changed its mind. Was the Court's answer "yes" or "no"? The Court's response was, in essence, "Says who?" [The question mark is logically part of the quotation.]
3. Place footnote calls after all punctuation marks (other than em dashes), except if the footnote relates solely to a parenthetical, in which case place the call within the parentheses. I have likewise seen some departures from this, but again my sense is that they remain rare exceptions.
The Court disagreed. 1 The Court disagreed in the first case, 2 but then changed its mind. The Court disagreed in the first case; 3 but in the later case . . . . The Court reversed (except as to the jurisdiction issue 4 ), holding . . . .
See, for example, this Harvard Law Review article , including footnote calls 73 (p. 24) and 141 (p. 40).
The reasons for these practices are obviously not solely logic; they are chiefly aesthetics and custom (which are related, because once a custom is established many people will find adherence to the custom to be more aesthetically pleasing). Nonetheless, unless I'm mistaken, the practices are pretty well-settled, and editors risk annoying readers — and being inconsistent even within their own publications — if they depart from this custom.
I should note, by the way, that many people are quite opposed to the custom of placing periods and commas in quotation marks, even when the periods and commas don't logically fall within the quoted material; as I understand it, the modern British style is indeed to place periods and commas within quotation marks only when they are themselves being quoted. But I don't want to get into this debate here (see this Slate article for one view of the debate), or enter into a similar logical debate as to footnote calls. Rather, I'm just trying to report what the custom actually is, for those who feel they ought to follow the custom.
I should also note that it's possible that I have misunderstood or incompletely described the custom, or missed a major and broadly accepted competing view. (Among other things, it's not easy for me to use Westlaw or Lexis to quickly confirm my sense of the dominant view here; it would be much easier if the question had to do with rival spellings or phrase constructions, which are more readily searchable.) Please let me know if I have indeed erred in this respect.
College of Arts and Sciences
History and American Studies
What courses will I take as an History major?
What can I do with my History degree?
History 485
History Resources
What will I learn from my American Studies major?
What courses will I take as an American Studies major?
What can I do with my American Studies degree?
American Studies 485
For Prospective Students
Student Research Grants
Honors and Award Recipients
Phi Alpha Theta
Alumni Intros
Footnotes and Endnotes
GENERAL RULE: WHEN IN DOUBT ABOUT WHETHER OR NOT YOU NEED A CITATION FOR SOMETHING, CITE IT. Historians use Turabian or the Chicago Manual of Style , both of which provide guidelines for the format of the footnote/endnote citations. See the excellent Turabian/ Chicago Manual of Style online guides (for print and electronic resources) prepared by the UMW Library staff by clicking here .
PLACEMENT OF THE FOOTNOTE/ENDNOTE ON THE PAGE Most word processing programs are already set to correctly place footnotes at the bottom of the page or endnotes at the end of your paper. However, you should check to see that the default settings match the discipline's rules. (For example, MS Word conflicts with the Chicago Manual of Style rules on endnote numbering.)
PLACEMENT OF THE SUPERSCRIPT IN THE TEXT Leave no space between the superscript (note number) in the text and the word or mark of punctuation it follows. Place the superscript before a dash but after all other marks of punctuation.
SPACING OF FOOTNOTES AND ENDNOTES Indent the first line of each note 5-8 spaces (depending on indentation you are using for paragraphs in the text). Subsequent lines start at the left margin. Leave no space between the superscript and the first word in the note. Or type the number on the same line; follow it with a period, two spaces, and the note. REMEMBER!! Single-space within notes; double-space between notes.
LOCATION OF ENDNOTES Endnotes should be placed in a separate section entitled Notes (not Endnotes) at the end of the entire paper and immediately preceding the bibliography. Page numbers of text continue running consecutively through Notes. For example, if the last page of text is page 8, then the first page of endnotes is page 9. Endnotes should use Arabic numerals (1, 2, 3, 4), not Roman numerals (i, ii, iii, iv), which is MS Word's default for endnotes.
SECONDARY SOURCE OF QUOTATION IF YOU ARE QUOTING SOMEONE WHO IS QUOTED IN ANOTHER SOURCE, YOU MUST CITE BOTH SOURCES IN YOUR FOOTNOTE/ENDNOTE. 2. William M. Tredway, Recollections of the Confederate Veterans of Pittsylvania County, Virginia , ed. Maud Carter Clement (Danville, VA: United Daughters of the Confederacy, Rawley Martin Chapter, 1960), 13-14; quoted in G. Howard Gregory, 53rd Virginia Infantry and 5th Battalion Virginia Infantry (Lynchburg, VA: H. E. Howard, 1999), 8-9.
3. Roger Pitman and Scott Orr, "Psychophysiologic Testing for Post-Traumatic Stress Disorder: Forensic Psychiatric Application," Bulletin of American Academy Psychiatry and Law 21 (1993): 38; quoted in Kathleen Lynn Gorman, "When Johnny Came Marching Home Again: Confederate Veterans in the New South" (Ph.D. diss., University of California, Riverside, 1994), 194-196.
For more information, see Turabian 8.148 and 11.31.
USE OF IBID . When you have two consecutive references to the same work, whether the reference is to the same page or a different page, historians generally use the latin word " Ibid ." followed by the page number, if a different page.
4. Maxine Janusson, The Way of Things (Boston: Littleman Press, 1989), 67.
5. Ibid . [a second reference to the same book, same page immediately following the first reference]
6. Ibid ., 98. [a third reference to the same book, different page]
For more information, see Turabian 8.85.
SHORTENED REFERENCE When you make a later reference to a work cited earlier, but with references to other sources in between, use a shortened reference that includes the author's last name, a shortened title of the work, and the page number.
4. Maxine Janusson, The Way of Things: Studying the Beginning of Time (Boston: Littleman Press, 1989), 67.
5. Larry Lipton, Gone Far Away: A Study of Space and Time (Los Angeles: Science Pubs., 1998), 174.
6. Janusson, The Way of Things , 75.
7. Lipton, Gone Far Away , 345.
For more on shortened references see Turabian 8.88-8.96 and the UMW Library Chicago citation guide for print resources (pages 14 and 15).
FOR INFORMATION ON CONTENT NOTES (FOOTNOTES OR ENDNOTES), SEE HERE .
PARENTHETICAL DOCUMENTATION (GENERALLY ONLY USED BY HISTORIANS IN BOOK REVIEWS) Parenthetical references should be considered as part of the sentences in which they appear. All punctuation, either within a sentence or at the end of a sentence, comes after the parenthetical note.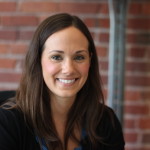 How have History & American Studies majors built careers after earning their degrees? Learn more by clicking the image above.
Looking for a Spring '23 Course?
Click here for Spring '23 course flyers!
Recent Posts
Governor's Fellows Program (Deadline March 5)
Paid Summer Internships – The Nature Conservancy
Talking History — Dr. Rebecca Erbelding of the U.S. Holocaust Museum (2/22, noon)
Historic Prince William Paid Internship Opportunity
Internship: National Guard Memorial Museum
Fall '22 HISA Research Symposium Schedule – All Welcome!
Position Available: Digital Design Individual Placement, Civil War Defenses of Washington
View umwhistory's profile on Facebook
View umwhistory's profile on Twitter
Purdue Online Writing Lab College of Liberal Arts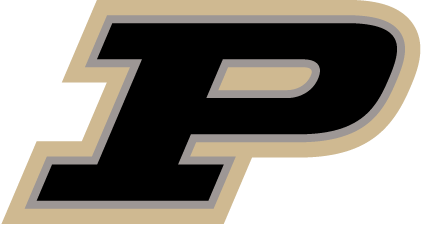 MLA Endnotes and Footnotes

Welcome to the Purdue OWL
This page is brought to you by the OWL at Purdue University. When printing this page, you must include the entire legal notice.
Copyright ©1995-2018 by The Writing Lab & The OWL at Purdue and Purdue University. All rights reserved. This material may not be published, reproduced, broadcast, rewritten, or redistributed without permission. Use of this site constitutes acceptance of our terms and conditions of fair use.
MLA (Modern Language Association) style is most commonly used to write papers and cite sources within the liberal arts and humanities. This resource, updated to reflect the MLA Handbook (9 th ed.), offers examples for the general format of MLA research papers, in-text citations, endnotes/footnotes, and the Works Cited page.
Because long explanatory notes can be distracting to readers, most academic style guidelines (including MLA and APA, the American Psychological Association) recommend limited use of endnotes/footnotes. However, certain publishers encourage or require note references in lieu of parenthetical references.
Bibliographic Notes
MLA discourages extensive use of explanatory or digressive notes. MLA style does, however, allow you to use endnotes or footnotes for bibliographic notes , which refer to other publications your readers may consult. The following are some examples:
To cite a lengthy string of sources.
¹See Said, Culture and Imperialism and Orientalism ; Serres, The Natural Contract ; Foucault, The Foucault Reader , esp. Part II.
²For more material related to Postcolonial Studies and Technology, see McClintock, Imperial Leather ; De Landa, War in the Age of Intelligent Machines.
To explain an unusual documentation practice.
³Italicised words denote translations for which there are no clear equivalents in the original Chinese.
To flag editions and translations used. Editions and translations usually require a note only when more than one edition or translation is cited. This can be done by placing a note in the text where the work is first referenced. Alternatively, an initial and unnumbered note may be created.
⁴Citations of The Odyssey refer to Emily Wilson's translated version unless otherwise noted.
⁵Translations are provided by Emily Wilson unless otherwise noted.
Content Notes
You can also use endnotes/footnotes for occasional explanatory notes (also known as content notes), which refer to brief additional information that might be too digressive for the main text:
To amplify.  Writers may feel that amplifying certain sections of their content will allow readers to better understand the context which affected/affects the following circumstances. 
¹Kujou and Yanagi are often confused by their misinterpretation of each other's words, actions, and interactions with others.
²Beach considers Readicide to be a necessary read for all incoming Student Teachers, including it in recommended words for all his students.
³Culler makes it clear that "Literature" is "an institutional label that gives us reason to expect that the results of our reading efforts will be 'worth it'" (28).
To explain word choice.
⁴She refers here to a branch of physiological research.
⁵He chose to translate the verb (first translated by Yang as "to feel") as "to understand" to point to the character development.
To justify the scope of your study. Justifying the scope of your study can help readers better understand what to expect from reading your work by specifically pointing to what will or will not be explored, and why.
⁶Whether or not Beowulf as a character is justified in his actions is not relevant to my point.
⁷The efforts of decolonization are beyond the extent of my essay, but I point readers to Garvey's work.
To provide more examples.
⁸Readers can think about Atwood's inclusion of insects in her literary work
⁹This same idea applies to queer youth, as Chelsea Monheim's "Percieved social norms and acceptance of transgender students in gendered restrooms" addresses.
To provide counterexamples.
¹⁰Bankfeld (99-102) calls for an alternative call to action.
To identity of comment on allusions.
¹¹The reference to 'Westword' in Iron Man 3 recalls the 1973 movie Westworld, starring Yul Brynner as a killing cyborg.
To point to an area of future research.
¹²More extensive research remains to be done on this subject. 
To identify authors whose names appear as et al. in documentation.
¹³The contributing authors of Teaching Literature to Adolescents are Deborah Appleman, Bob Fecho, and Rob Simon.
To acknowledge.
¹⁴Anna Turner, from a local veterinary clinic, brought distinctions between small and large animal care to my attention.
Numbering endnotes and footnotes in the document body
MLA notes may be styled either as footnotes or endnotes. Endnotes and footnotes in MLA format are indicated in-text by superscript Arabic numbers after the punctuation of the phrase or clause to which the note refers:
Note that when a long dash appears in the text, the footnote/endnote number appears before the dash:
Do not use asterisks (*), angle brackets (>), or other symbols for note references. The list of endnotes and footnotes (either of which, for papers submitted for publication, should be listed on a separate page, as indicated below) should correspond to the note references in the text.   Do not use the abbreviation ibid. in a note to refer readers to the information provided in the note right above it.
Placement of Notes in the Text
Use parentheses around page numbers when page numbers interrupt a sentence or are given at the end of a sentence. Similar to parenthetical citations within text, citations in notes are usually placed at the end of a sentence. Alternatively, parenthetical citations may be placed mid-sentence.
¹As Danes (45) and Gilmore (151) argue, caffeinated beverages play a vital role in American business environments.
²Gilmore considers the relationship between caffeine, productivity, and success (151).
Do not place parentheses around page numbers if the note is utilized to direct readers to the location of information. For example:
³See Gilmore 151.
Notes in MLA format are typically indicated in-text by superscript Arabic numbers (1, 2, 3, …) after the punctuation mark of the phrase or clause to which the note refers. Whenever possible, place the superscript numbers at the end of sentences. Keep in mind that word processing programs will likely style note numbers in the text and notes section as superscript by default .
Audience members generally responded positively to the racial representation in the musical.¹
Marquis de Lafayette uses a stereotypical White American accent to say the word "anarchy."²
Aaron Burr advises a young Alexander Hamilton to "talk less, smile more" (16).³ 
Note that when a dash appears in the text, the note number appears before the dash.
After finding out about her daughter's passion for music, Cho⁴—surprised, impressed, and a little confused—purchased a piano and allowed her daughter to take lessons.
If a note number must be placed somewhere other than at the end of a sentence or a sentence requires more than one note, the note number should be placed in the least distracting unambiguous spot. For instance: 
Placement of a note mid-sentence, for clarity of citations.
Despite the awareness from her past mistakes,⁵   Britney "did it again" and thus continued to face the consequences of her actions (203).
Placement of more than one note in a sentence.
Crystal's love of farmers markets—especially those located in their hometown (which they support by "getting up at 7am every Saturday to go to" [Webb 21]⁶)—has become apparent even on social media platforms.⁷  
Formatting endnotes and footnotes
Endnotes Page
MLA recommends that all notes be listed on a separate page entitled Notes (centered). Title the page Note if there is only one note. The Notes page should appear before the Works Cited page. This is especially important for papers being submitted for publication.
The notes themselves should be double-spaced and listed by consecutive Arabic numbers that correspond to the notation in the text. The first line of each endnote is indented five spaces, and subsequent lines are flush with the left margin. Place a period and a space after each endnote number, and then provide the appropriate note after the space.
Footnotes (below the text body)
The ninth edition of the MLA Handbook states that notes may be styled either as footnotes or endnotes. See the  MLA Style Center   for additional guidance on this topic and follow your instructor's or editor's preferences.