Career Advice
Tips for Writing a Scientific Manuscript
Deanna Montgomery, Ph.D. March 03, 2020
I sat down at my desk to begin work on my second paper as the first author. Immediately, I felt overwhelmed. Where do I even start? It took me only a moment to realize that I had felt this way before. To combat this helplessness, I had kept a detailed list of tasks, in roughly chronological order, when I wrote my first academic manuscript. I retrieved the pink index card from my top desk drawer and immediately felt my anxiety levels drop.
Whether you've done it many times before or this is your first go-round, preparing a manuscript for submission can be a daunting task. My hope is that this article will be for you what that pink index card was for me—a guide for getting words on paper.
It is worth acknowledging here that there are many ways to go about this process, depending both on the content of the paper and the style of the writer. The method laid out here is simply one chemist-and-writer's opinion, described both as broadly and concretely as possible, in hopes that it may be of use to both first-time and seasoned manuscript authors.
Seven Steps To Follow When Writing Your Manuscript
Step 1: find your story and select an appropriate journal..
You may or may not have a journal in mind when you begin a project. The project itself may or may not go in the direction you initially expected. The project's narrative may or may not seem clear to you after some or all of the data has been collected. For these reasons and more, this first step may well prove to be an iterative process. I suggest first selecting the data, experiments, or compounds that work together to tell a complete and interesting story. Then carefully consider who would care most about that story and choose your submission outlet appropriately.
In practice, the journal where you choose to submit your paper may change for many reasons, but I still recommend having one in mind when you begin crafting your paper. Considering your audience is crucial for any form of communication, and scientific manuscripts are no exception. How you choose to tell the story (how much background is needed, which results are emphasized, what order the information is presented in, etc.) should depend on your audience. How you tell the story and who you tell it to should influence each other.
Step 2: Read the author guidelines for your chosen journal
Once you've chosen a journal, take a look at their requirements for publication, especially if you have never submitted a manuscript there before. This can be an arduous process, but starting here may save you a great deal of time and effort later on. Although the same information will probably be present in every set of author guidelines within your subfield, the organization of that information can vary widely. For example, Results, Discussion, and Conclusions can range from one to three sections each, depending on the outlet. As much as possible, avoid spending time working on things that you know won't make the final cut.
Step 3: Write the Methods section
Once you've outlined the paper (which may even be easier after you have familiarized yourself with the author guidelines mentioned above in Step 2), I recommend that you start with writing up the experimental methods. Conceptually, this is often one of the easiest sections to write, because it describes the details of what you and your co-authors have already done, which should be very familiar to you.
Writing the Methods section may also reveal gaps that require more time or further experiments to fill. For example, you may be missing characterization data for a novel compound. Particularly for synthetic work, where you must include characterization data for many compounds and intermediates, Methods can also be one of the longest and most tedious sections for you to write. Getting it out of the way at the beginning of the writing process can clear the way for focusing on the bulk of the paper.
Step 4: Write the Introduction
The Introduction is unique in that it is possibly the section of the paper that stands alone the best. It is also the only one you may be able to write fully before the last of the experimental work is done. For this reason, you have the most flexibility with the timing for writing this section.
I recommend drafting the Introduction before the bulk of the paper, especially for a new project. The process can help you shore up gaps in your knowledge by forcing you to review the relevant literature. This background may inform conclusions you wish to discuss later in the paper.
However, be careful not to fall into the trap of making this section a comprehensive overview of anything remotely related to your subject. The manuscript's narrative ought to guide your Introduction's content. Refer back to the story that you outlined in Step 1 to decide what to cover.
For me, the Introduction is also one of the least intimidating sections to write, because I have often conducted much of the relevant literature review during the course of the project. I find that writing the Introduction early in the process helps to frame the rest of the paper. Additionally, completing both the Methods and Introduction sections—two concrete and manageable tasks—at the beginning can make the task of writing the rest of the paper seem less daunting.
Step 5: Write the Results, then the Discussion and Conclusions
Writing the Results, Discussion, and Conclusion sections is a big step that represents the bulk of the paper. Be sure to double-check the author guidelines for the journal where you plan to submit so you can see exactly what you need to include in each of these sections. Often, writing about the results of your work (what actually happened) leads naturally into your discussion (what the results mean).
I suggest starting with figures, tables, and schemes, because you may have already compiled drafts of them during Step 1. Once you have organized these items into a logical flow, fill in the corresponding text to complete the narrative in a logical way.
Step 6: Assemble the sections, then write the Abstract
Finally, there comes the time to assemble all of the pieces. Read over the combined manuscript to ensure that there is a proper flow between the sections. Fill in any gaps, and add any missing transitions. Once a draft of the manuscript is complete, write a strong abstract that adequately describes what the paper covers and why it is important and novel.
Step 7: Check the logistical details
Revisit the author guidelines yet again. Be sure to complete any additional sections (Supplementary Information, Author Contributions, Conflict of Interest, etc.) required by the journal where you plan to submit.
Complete Your Manuscript With the Correct Mindset
At this point, although you're well on your way, the process is far from over. Your first draft will not be your final draft. You still need to consider many further steps, including corresponding with co-authors and editors, writing a cover letter, navigating online submission portals, and responding to reviewer comments.
My hope, however, is that this article has given you a map for writing a manuscript and combatting writer's block. Whether you follow my organizational structure for writing a manuscript or your own, consider dividing the writing process into manageable pieces and celebrating the small victories when you complete each one. In my experience, this makes the process much less anxiety-inducing. Happy writing!
Deanna Montgomery, Ph.D.
Deanna Montgomery  completed her Ph.D. in medicinal chemistry at the University of Michigan, during which her work resulted in two first-author publications. She is a lab manager at MIT's Electrical Engineering and Computer Science Communication Lab where she encourages scientists and engineers to improve their technical communication skills.
Data & Analytics
Gender & Diversity
Healthcare & Medicine
Librarian Community
Open Science
Research Intelligence
Research Community
Sustainability
Your Career
11 steps to structuring a science paper editors will take seriously
11 steps to structuring a science paper editors will take seriously - Elsevier Connect
Editor's note: This 2014 post conveys the advice of a researcher sharing his experience and does not represent Elsevier's policy. However, in response to your feedback, we worked with him to update this post so it reflects our practices. For example, since it was published, we have worked extensively with researchers to raise visibility of non-English language research – July 10, 2019
Update: In response to your feedback, we have reinstated the original text so you can see how it was revised. – July 11, 2019
How to prepare a manuscript for international journals — Part 2
In this monthly series, Dr. Angel Borja draws on his extensive background as an author, reviewer and editor to give advice on preparing the manuscript (author's view), the evaluation process (reviewer's view) and what there is to hate or love in a paper (editor's view).
This article is the second in the series. The first article was: " Six things to do before writing your manuscript ."
Learn more about publishing at Elsevier
An article begins with the Title, Abstract and Keywords.
The article text follows the IMRAD format , which responds to the questions below:
I ntroduction: What did you/others do? Why did you do it?
M ethods: How did you do it?
R esults: What did you find?
D iscussion: What does it all mean?
The main text is followed by the Conclusion, Acknowledgements, References and Supporting Materials.
While this is the published structure, however, we often use a different order when writing.
Steps to organizing your manuscript
Prepare the figures and tables .
Write the Methods .
Write up the Results .
Write the Discussion . Finalize the Results and Discussion before writing the introduction. This is because, if the discussion is insufficient, how can you objectively demonstrate the scientific significance of your work in the introduction?
Write a clear Conclusion .
Write a compelling introduction .
Write the Abstract .
Compose a concise and descriptive Title .
Select Keywords for indexing.
Write the Acknowledgements .
Write up the References .
Next, I'll review each step in more detail. But before you set out to write a paper, there are two important things you should do that will set the groundwork for the entire process.
The topic to be studied should be the first issue to be solved. Define your hypothesis and objectives (These will go in the Introduction.)
Review the literature related to the topic and select some papers (about 30) that can be cited in your paper (These will be listed in the References.)
Finally, keep in mind that each publisher has its own style guidelines and preferences, so always consult the publisher's Guide for Authors.
Step 1: Prepare the figures and tables
Remember that "a figure is worth a thousand words." Hence, illustrations, including figures and tables, are the most efficient way to present your results. Your data are the driving force of the paper, so your illustrations are critical!
How do you decide between presenting your data as tables or figures? Generally, tables give the actual experimental results, while figures are often used for comparisons of experimental results with those of previous works, or with calculated/theoretical values (Figure 1).
Whatever your choice is, no illustrations should duplicate the information described elsewhere in the manuscript.
Another important factor: figure and table legends must be self-explanatory (Figure 2).
When presenting your tables and figures, appearances count! To this end:
Avoid crowded plots (Figure 3), using only three or four data sets per figure; use well-selected scales.
Think about appropriate axis label size
Include clear symbols and data sets that are easy to distinguish.
Never include long boring tables (e.g., chemical compositions of emulsion systems or lists of species and abundances). You can include them as supplementary material.
If you are using photographs, each must have a scale marker, or scale bar, of professional quality in one corner.
In photographs and figures, use color only when necessary when submitting to a print publication. If different line styles can clarify the meaning, never use colors or other thrilling effects or you will be charged with expensive fees. Of course, this does not apply to online journals. For many journals, you can submit duplicate figures: one in color for the online version of the journal and pdfs, and another in black and white for the hardcopy journal (Figure 4).
Another common problem is the misuse of lines and histograms. Lines joining data only can be used when presenting time series or consecutive samples data (e.g., in a transect from coast to offshore in Figure 5). However, when there is no connection between samples or there is not a gradient, you must use histograms (Figure 5).
Sometimes, fonts are too small for the journal. You must take this into account, or they may be illegible to readers (Figure 6).
Finally, you must pay attention to the use of decimals, lines, etc. (Figure 7)
Step 2: Write the Methods
This section responds to the question of how the problem was studied. If your paper is proposing a new method, you need to include detailed information so a knowledgeable reader can reproduce the experiment.
However, do not repeat the details of established methods; use References and Supporting Materials to indicate the previously published procedures. Broad summaries or key references are sufficient.
Reviewers will criticize incomplete or incorrect methods descriptions and may recommend rejection, because this section is critical in the process of reproducing your investigation. In this way, all chemicals must be identified. Do not use proprietary, unidentifiable compounds.
To this end, it's important to use standard systems for numbers and nomenclature. For example:
For chemicals, use the conventions of the International Union of Pure and Applied Chemistry and the official recommendations of the IUPAC–IUB Combined Commission on Biochemical Nomenclature .
For species, use accepted taxonomical nomenclature ( WoRMS: World Register of Marine Species , ERMS: European Register of Marine Species ), and write them always in italics.
For units of measurement, follow the International System of Units (SI).
Present proper control experiments and statistics used, again to make the experiment of investigation repeatable.
List the methods in the same order they will appear in the Results section, in the logical order in which you did the research:
Description of the site
Description of the surveys or experiments done, giving information on dates, etc.
Description of the laboratory methods, including separation or treatment of samples, analytical methods, following the order of waters, sediments and biomonitors. If you have worked with different biodiversity components start from the simplest (i.e. microbes) to the more complex (i.e. mammals)
Description of the statistical methods used (including confidence levels, etc.)
In this section, avoid adding comments, results, and discussion, which is a common error.
Length of the manuscript
Again, look at the journal's Guide for Authors, but an ideal length for a manuscript is 25 to 40 pages, double spaced, including essential data only. Here are some general guidelines:
Title: Short and informative
Abstract: 1 paragraph (<250 words)
Introduction: 1.5-2 pages
Methods: 2-3 pages
Results: 6-8 pages
Discussion: 4-6 pages
Conclusion: 1 paragraph
Figures: 6-8 (one per page)
Tables: 1-3 (one per page)
References: 20-50 papers (2-4 pages)
Step 3: Write up the Results
This section responds to the question "What have you found?" Hence, only representative results from your research should be presented. The results should be essential for discussion.
However, remember that most journals offer the possibility of adding Supporting Materials, so use them freely for data of secondary importance. In this way, do not attempt to "hide" data in the hope of saving it for a later paper. You may lose evidence to reinforce your conclusion. If data are too abundant, you can use those supplementary materials.
Use sub-headings to keep results of the same type together, which is easier to review and read. Number these sub-sections for the convenience of internal cross-referencing, but always taking into account the publisher's Guide for Authors.
For the data, decide on a logical order that tells a clear story and makes it and easy to understand. Generally, this will be in the same order as presented in the methods section.
An important issue is that you must not include references in this section; you are presenting your results, so you cannot refer to others here. If you refer to others, is because you are discussing your results, and this must be included in the Discussion section.
Statistical rules
Indicate the statistical tests used with all relevant parameters: e.g., mean and standard deviation (SD): 44% (±3); median and interpercentile range: 7 years (4.5 to 9.5 years).
Use mean and standard deviation to report normally distributed data.
Use median and interpercentile range to report skewed data.
For numbers, use two significant digits unless more precision is necessary (2.08, not 2.07856444).
Never use percentages for very small samples e.g., "one out of two" should not be replaced by 50%.
Step 4: Write the Discussion
Here you must respond to what the results mean. Probably it is the easiest section to write, but the hardest section to get right. This is because it is the most important section of your article. Here you get the chance to sell your data. Take into account that a huge numbers of manuscripts are rejected because the Discussion is weak.
You need to make the Discussion corresponding to the Results, but do not reiterate the results. Here you need to compare the published results by your colleagues with yours (using some of the references included in the Introduction). Never ignore work in disagreement with yours, in turn, you must confront it and convince the reader that you are correct or better.
Take into account the following tips:
1. Avoid statements that go beyond what the results can support.
2. Avoid unspecific expressions such as "higher temperature", "at a lower rate", "highly significant". Quantitative descriptions are always preferred (35ºC, 0.5%, p<0.001, respectively).
3. Avoid sudden introduction of new terms or ideas; you must present everything in the introduction, to be confronted with your results here.
4. Speculations on possible interpretations are allowed, but these should be rooted in fact, rather than imagination. To achieve good interpretations think about:
How do these results relate to the original question or objectives outlined in the Introduction section?
Do the data support your hypothesis?
Are your results consistent with what other investigators have reported?
Discuss weaknesses and discrepancies. If your results were unexpected, try to explain why
Is there another way to interpret your results?
What further research would be necessary to answer the questions raised by your results?
Explain what is new without exaggerating
5. Revision of Results and Discussion is not just paper work. You may do further experiments, derivations, or simulations. Sometimes you cannot clarify your idea in words because some critical items have not been studied substantially.
Step 5: Write a clear Conclusion
This section shows how the work advances the field from the present state of knowledge. In some journals, it's a separate section; in others, it's the last paragraph of the Discussion section. Whatever the case, without a clear conclusion section, reviewers and readers will find it difficult to judge your work and whether it merits publication in the journal.
A common error in this section is repeating the abstract, or just listing experimental results. Trivial statements of your results are unacceptable in this section.
You should provide a clear scientific justification for your work in this section, and indicate uses and extensions if appropriate. Moreover, you can suggest future experiments and point out those that are underway.
You can propose present global and specific conclusions, in relation to the objectives included in the introduction
Step 6: Write a compelling Introduction
This is your opportunity to convince readers that you clearly know why your work is useful.
A good introduction should answer the following questions:
What is the problem to be solved?
Are there any existing solutions?
Which is the best?
What is its main limitation?
What do you hope to achieve?
Editors like to see that you have provided a perspective consistent with the nature of the journal. You need to introduce the main scientific publications on which your work is based, citing a couple of original and important works, including recent review articles.
However, editors hate improper citations of too many references irrelevant to the work, or inappropriate judgments on your own achievements. They will think you have no sense of purpose.
Here are some additional tips for the introduction:
Never use more words than necessary (be concise and to-the-point). Don't make this section into a history lesson. Long introductions put readers off.
We all know that you are keen to present your new data. But do not forget that you need to give the whole picture at first.
The introduction must be organized from the global to the particular point of view, guiding the readers to your objectives when writing this paper.
State the purpose of the paper and research strategy adopted to answer the question, but do not mix introduction with results, discussion and conclusion. Always keep them separate to ensure that the manuscript flows logically from one section to the next.
Hypothesis and objectives must be clearly remarked at the end of the introduction.
Expressions such as "novel," "first time," "first ever," and "paradigm-changing" are not preferred. Use them sparingly.
Step 7: Write the Abstract
The abstract tells prospective readers what you did and what the important findings in your research were. Together with the title, it's the advertisement of your article. Make it interesting and easily understood without reading the whole article. Avoid using jargon, uncommon abbreviations and references.
You must be accurate, using the words that convey the precise meaning of your research. The abstract provides a short description of the perspective and purpose of your paper. It gives key results but minimizes experimental details. It is very important to remind that the abstract offers a short description of the interpretation/conclusion in the last sentence.
A clear abstract will strongly influence whether or not your work is further considered.
However, the abstracts must be keep as brief as possible. Just check the 'Guide for authors' of the journal, but normally they have less than 250 words. Here's a good example on a short abstract .
In an abstract, the two whats are essential. Here's an example from an article I co-authored in Ecological Indicators :
What has been done? "In recent years, several benthic biotic indices have been proposed to be used as ecological indicators in estuarine and coastal waters. One such indicator, the AMBI (AZTI Marine Biotic Index), was designed to establish the ecological quality of European coasts. The AMBI has been used also for the determination of the ecological quality status within the context of the European Water Framework Directive. In this contribution, 38 different applications including six new case studies (hypoxia processes, sand extraction, oil platform impacts, engineering works, dredging and fish aquaculture) are presented."
What are the main findings? "The results show the response of the benthic communities to different disturbance sources in a simple way. Those communities act as ecological indicators of the 'health' of the system, indicating clearly the gradient associated with the disturbance."
Step 8: Compose a concise and descriptive title
The title must explain what the paper is broadly about. It is your first (and probably only) opportunity to attract the reader's attention. In this way, remember that the first readers are the Editor and the referees. Also, readers are the potential authors who will cite your article, so the first impression is powerful!
We are all flooded by publications, and readers don't have time to read all scientific production. They must be selective, and this selection often comes from the title.
Reviewers will check whether the title is specific and whether it reflects the content of the manuscript. Editors hate titles that make no sense or fail to represent the subject matter adequately. Hence, keep the title informative and concise (clear, descriptive, and not too long). You must avoid technical jargon and abbreviations, if possible. This is because you need to attract a readership as large as possible. Dedicate some time to think about the title and discuss it with your co-authors.
Here you can see some examples of original titles, and how they were changed after reviews and comments to them:
Original title: Preliminary observations on the effect of salinity on benthic community distribution within a estuarine system, in the North Sea
Revised title: Effect of salinity on benthic distribution within the Scheldt estuary (North Sea)
Comments: Long title distracts readers. Remove all redundancies such as "studies on," "the nature of," etc. Never use expressions such as "preliminary." Be precise.
Original title: Action of antibiotics on bacteria
Revised title: Inhibition of growth of Mycobacterium tuberculosis by streptomycin
Comments: Titles should be specific. Think about "how will I search for this piece of information" when you design the title.
Original title: Fabrication of carbon/CdS coaxial nanofibers displaying optical and electrical properties via electrospinning carbon
Revised title: Electrospinning of carbon/CdS coaxial nanofibers with optical and electrical properties
Comments: "English needs help. The title is nonsense. All materials have properties of all varieties. You could examine my hair for its electrical and optical properties! You MUST be specific. I haven't read the paper but I suspect there is something special about these properties, otherwise why would you be reporting them?" – the Editor-in-Chief.
Try to avoid this kind of response!
Step 9: Select keywords for indexing
Keywords are used for indexing your paper. They are the label of your manuscript. It is true that now they are less used by journals because you can search the whole text. However, when looking for keywords, avoid words with a broad meaning and words already included in the title.
Some journals require that the keywords are not those from the journal name, because it is implicit that the topic is that. For example, the journal Soil Biology & Biochemistry requires that the word "soil" not be selected as a keyword.
Only abbreviations firmly established in the field are eligible (e.g., TOC, CTD), avoiding those which are not broadly used (e.g., EBA, MMI).
Again, check the Guide for Authors and look at the number of keywords admitted, label, definitions, thesaurus, range, and other special requests.
Step 10: Write the Acknowledgements
Here, you can thank people who have contributed to the manuscript but not to the extent where that would justify authorship. For example, here you can include technical help and assistance with writing and proofreading. Probably, the most important thing is to thank your funding agency or the agency giving you a grant or fellowship.
In the case of European projects, do not forget to include the grant number or reference. Also, some institutes include the number of publications of the organization, e.g., "This is publication number 657 from AZTI-Tecnalia."
Step 11: Write up the References
Typically, there are more mistakes in the references than in any other part of the manuscript. It is one of the most annoying problems, and causes great headaches among editors. Now, it is easier since to avoid these problem, because there are many available tools.
In the text, you must cite all the scientific publications on which your work is based. But do not over-inflate the manuscript with too many references – it doesn't make a better manuscript! Avoid excessive self-citations and excessive citations of publications from the same region.
Minimize personal communications, do not include unpublished observations, manuscripts submitted but not yet accepted for publication, publications that are not peer reviewed, grey literature, or articles not published in English.
As I have mentioned, you will find the most authoritative information for each journal's policy on citations when you consult the journal's Guide for Authors. In general, you should minimize personal communications, and be mindful as to how you include unpublished observations. These will be necessary for some disciplines, but consider whether they strengthen or weaken your paper. You might also consider articles published on research networks prior to publication, but consider balancing these citations with citations of peer-reviewed research. When citing research in languages other than English, be aware of the possibility that not everyone in the review process will speak the language of the cited paper and that it may be helpful to find a translation where possible.
You can use any software, such as EndNote or Mendeley , to format and include your references in the paper. Most journals have now the possibility to download small files with the format of the references, allowing you to change it automatically. Also, Elsevier's Your Paper Your Way program waves strict formatting requirements for the initial submission of a manuscript as long as it contains all the essential elements being presented here.
Make the reference list and the in-text citation conform strictly to the style given in the Guide for Authors. Remember that presentation of the references in the correct format is the responsibility of the author, not the editor. Checking the format is normally a large job for the editors. Make their work easier and they will appreciate the effort.
Finally, check the following:
Spelling of author names
Year of publications
Usages of "et al."
Punctuation
Whether all references are included
In my next article, I will give tips for writing the manuscript, authorship, and how to write a compelling cover letter. Stay tuned!
References and Acknowledgements
I have based this paper on the materials distributed to the attendees of many courses. It is inspired by many Guides for Authors of Elsevier journals. Some of this information is also featured in Elsevier's Publishing Connect tutorials . In addition, I have consulted several web pages: https://owl.english.purdue.edu/owl/ , www.physics.ohio-state.edu/~wilkins/writing/index.html.
I want to acknowledge Dr. Christiane Barranguet , Executive Publisher of Aquatic Sciences at Elsevier, for her continuous support. And I would like to thank Dr. Alison Bert , Editor-in-Chief of Elsevier Connect; without her assistance, this series would have been impossible to complete.
Contributors
Angel Borja, PhD
Dr. Angel Borja is Head of Projects at AZTI-Tecnalia , a research center in the Basque Country in Spain specializing in marine research and food technologies. Formerly he was also Head of the Department of Oceanography and Head of the Marine Management Area. His main topic of investigation is marine ecology, and has published more than 270 contributions, from which 150 are in over 40 peer-reviewed journals, through his long career of 32 years of research. During this time he has investigated in multiple topics and ecosystem components, having an ample and multidisciplinary view of marine research.
Practical guide
7 ways to avoid academic plagiarism
Michael Seadle, PhD
Should medical professionals wear symbols of support for diverse populations?
Know yourself to become a better leader
Marcia McNutt, PhD
Elsevier.com visitor survey
We are always looking for ways to improve customer experience on Elsevier.com. We would like to ask you for a moment of your time to fill in a short questionnaire, at the end of your visit . If you decide to participate, a new browser tab will open so you can complete the survey after you have completed your visit to this website. Thanks in advance for your time.
Educational resources and simple solutions for your research journey
How to write a manuscript? Step-by-step guide to research manuscript writing
Getting published for the first time is a crucial milestone for researchers, especially early career academics. However, the journey starting from how to write a manuscript for a journal to successfully submitting your scientific study and then getting it published can be a long and arduous one. Many find it impossible to break through the editorial and peer review barriers to get their first article published. In fact, the pressure to publish, the high rejection rates of prestigious journals, and the waiting period for a publication decision may often cause researchers to doubt themselves, which negatively impacts research productivity.
While there is no quick and easy way to getting published, there are some proven tips for writing a manuscript that can help get your work the attention it deserves. By ensuring that you've accounted for and ticked the checklist for manuscript writing in research you can significantly increase the chances of your manuscript being accepted.
In this step‐by‐step guide, we answer the question – ­­ how to write a manuscript for publication – by presenting some practical tips for the same.
As a first step, it is important that you spend time to identify and evaluate the journal you plan to submit your manuscript to. Data shows that 21% of manuscripts are desk rejected by journals, with another approximately 40% being rejected after peer review 1 , often because editors feel that the submission does not add to the "conversation" in their journal.  Therefore, even before you actually begin the process of manuscript writing, it is a good idea to find out how other similar studies have been presented. This will not only give you an understanding of where your research stands within the wider academic landscape, it will also provide valuable insights on how to present your study when writing a manuscript so that it addresses the gaps in knowledge and stands apart from current published literature.
The next step is to begin the manuscript writing process. This is the part that people find really daunting. Most early career academics feel overwhelmed at this point, and they often look for tips on how to write a manuscript to help them sort through all the research data and present it correctly. Experts suggest following the IMRaD (Introduction, Methods, Results, and Discussion) structure that organizes research findings into logical sections and presents ideas and thoughts more coherently for readers.
The introduction  should state the research problem addressed in your study and highlight its significance in your research domain. A well-crafted introduction is a key element that will compel readers to delve further into the body of your manuscript.
The materials and methods  section should include what you did and how you conducted your research – the tools, techniques, and instruments used, the data collection methods, and details about the lab environment. Ensuring clarity in this section when writing a manuscript is critical for success.
The results  section must include complete details of the most significant findings in your study and indicate whether you were able to solve the problem outlined in the introduction. In your manuscript writing process, remember that using tables and figures will help to simplify complex data and results for readers.
The discussion  section is where you evaluate your results in the context of existing published literature, analyze the implications and meaning of your findings, draw conclusions, and discuss the impact of your research.
You can learn more about the IMRaD structure and master the art of crafting a well-structured manuscript that impresses journal editors and readers in this  in-depth course for researchers , which is available free with a Researcher.Life subscription.
When writing a manuscript and putting the structure together, more often than not, researchers end up spending a lot of time writing the "meat" of the article (i.e., the Methods, Results, and Discussion sections). Consequently, little thought goes into the title and abstract, while keywords get even lesser attention.
The key purpose of the abstract and title is to provide readers with information about whether or not the results of your study are relevant to them. One of my top tips on how to write a manuscript would be to spend some time ensuring that the title is clear and unambiguous, since it is typically the first element a reader encounters. This makes it one of the most important steps to writing a manuscript. Moreover, in addition to attracting potential readers, your research paper's title is your first chance to make a good impression on reviewers and journal editors.  A descriptive title and abstract will also make your paper stand out for the reader, who will be drawn in if they know exactly what you are presenting. In manuscript writing, remember that the more specific and accurate the title, the more chances of the manuscript being found and cited. Learn the dos and don'ts of drafting an effective title with the help of  this comprehensive handbook for authors , which is also available on the Researcher.Life platform.
The title and the abstract together provide readers with a quick summary of the manuscript and offer a brief glimpse into your research and its scientific implications. The abstract must contain the main premise of your research and the questions you seek to answer. Often, the abstract might be the only part of the manuscript that is read by busy editors, therefore, it should represent a concise version of your complete manuscript. The practice of placing published research papers behind a paywall means many of the database searching software programs will only scan the abstract and titles of the article to determine if the document is relevant to the search keywords the reader is using. Therefore, when writing a manuscript, it is important to write the abstract in a way that ensures both the readers and search engines will be able to find and decide if your research is relevant to their study 2 .
It would not be wrong to say that the title, abstract and keywords operate in a manner comparable to a chain reaction. Once the keywords have helped people find the research paper and an effective title has successfully captured and drawn the readers' attention, it is up to the abstract of the research paper to further trigger the readers' interest and maintain their curiosity. This functional advantage alone serves to make an abstract an indispensable component within the research paper format 3 that deserves your complete attention when writing a manuscript.
As you proceed with the steps to writing a manuscript, keep in mind the recommended paper length and mould the structure of your manuscript taking into account the specific guidelines of the journal you are submitting to. Most scientific journals have evolved a distinctive style, structure, and organization. One of the top tips for writing a manuscript would be to use concise sentences and simple straightforward language in a consistent manner throughout the manuscript to convey the details of your research.
Once all the material necessary for submission has been put together, go through the manuscript with a fresh mind so that you can identify errors and gaps. According to Peter Thrower, Editor-in-Chief of  Carbon , one of the top reasons for manuscript rejection is poor language comprehension. Incorrect usage of words, grammar and spelling errors, and flaws in sentence construction are certain to lead to rejection. Authors also often overlook checks to ensure a coherent transition between sections when writing a manuscript. Proofreading is, therefore, a must before submitting your manuscript for publication. Double-check the data and figures and read the manuscript out loud – this helps to weed out possible grammatical errors.
You could request colleagues or fellow researchers to go through your manuscript before submission but, if they are not experts in the same field, they may miss out on errors. In such cases, you may want to consider using professional academic editing services to help you improve sentence structure, grammar, word choice, style, logic and flow to create a polished manuscript that has a 24% greater chance of journal acceptance 4.
Once you are done writing a manuscript as per your target journal, we recommend doing a  comprehensive set of submission readiness checks  to ensure your paper is structurally sound, complete with all the relevant sections, and is devoid of language errors. Most importantly, you need to check for any accidental or unintentional plagiarism – i.e., not correctly citing, paraphrasing or quoting another's work – which is considered a copyright infringement by the journal, can not only lead to rejection, but also stir up trouble for you and cause irreversible damage to your reputation and career. Also make sure you have all the ethical declarations in place when writing a manuscript, such as conflicts of interest and compliance approvals for studies involving human or animal participants.
To conclude, whenever you find yourself wondering – how to write a manuscript for publication – make sure you check the following points:
Is your research paper complete, optimized and submission ready?
Have all authors agreed the content of the submitted manuscript?
Is your paper aligned with your target journals publication policies?
Have you created a winning submission package, with all the necessary details?
Does it include a persuasive cover letter that showcases your research?
Writing a manuscript and getting your work published is an important step in your career as it introduces your research to a wide audience. If you follow our simple manuscript writing guide, you will have the base to create a winning manuscript, with a great chance at acceptance. If you face any hurdles or need support along the way, be sure to explore these  bite-sized learning modules on research writing , designed by researchers, for researchers. And once you have mastered the tips for writing a research paper, and crafting a great submission package, use the comprehensive AI-assisted manuscript evaluation  to avoid errors that lead to desk rejection and optimize your paper for submission to your target journal.
Helen Eassom, 5 Options to Consider After Article Rejection. The Wiley Network. Retrieved from  https://www.wiley.com/network/researchers/submission-and-navigating-peer-review/5-options-to-consider-after-article-rejection
Jeremy Dean Chapnick, The abstract and title page. AME Medical Journal, Vol 4, 2019. Retrieved from  http://amj.amegroups.com/article/view/4965/html
Velany Rodrigues, How to write an effective title and abstract and choose appropriate keywords. Editage Insights, 2013. Retrieved from  https://www.editage.com/insights/how-to-write-an-effective-title-and-abstract-and-choose-appropriate-keywords
New Editage Report Shows That Pre-Submission Language Editing Can Improve Acceptance Rates of Manuscripts Written by Non-Native English-Speaking Researchers. PR Newswire, 2019. Retrieved from  https://www.prnewswire.com/news-releases/new-editage-report-shows-that-pre-submission-language-editing-can-improve-acceptance-rates-of-manuscripts-written-by-non-native-english-speaking-researchers-300833765.html#https%3A%2F%2Fwww.prnewswire.com%3A443
Related Posts
Top 16 digital tools that every researcher should know about
What is the background of a study and how to write it (examples included)
5 Exemplary Tips for Writing Your First Scientific Manuscript
As an early career academic, getting your first scientific manuscript published is a crucial milestone. However, the process of learning how to write your first manuscript, submitting it to the target publishing platform, and then successfully publishing your scientific work can be long and arduous.
It's a difficult work, but planning and organizing things will help. Here are some tips for writing your first scientific manuscript and help you get your work accepted for publication.
Table of Contents
5 Tips to Easily Write Your First Scientific Manuscript:
To write a scientific manuscript , the first thing you need is to be consistent. Given the challenges that may arise in this journey, even the best minds can get stuck easily. Thus, in such situations, authors must evaluate the purpose of their writing and then plan and structure their work accordingly.
Researchers write manuscripts to share their original ideas and recent discoveries with both the scientific community and the general public. Even though manuscripts have a strict format and structure that needs to be followed in order to get accepted for publication, there is still room to create an appealing story that communicates science while still being fun to read.
Here are a few tips to help you get started with writing your first scientific manuscript.
1. Select a Topic and the Right Journal:
Although you may begin writing your manuscript with one topic in mind, it may deviate from the initially thought idea or concept. It is possible to get confused after collecting the data, and you may not be satisfied with the topic in earlier days. This first stage may be an iterative process for all of these reasons and more. However, to avoid this obstacle, list down a few titles first and later decide which one to proceed with.
Step 1- It is recommended to begin the process by collecting data from different researches, books, internet platforms, other resources that deem ideal for your topic of interest.
Step 2- Then think about who would be most interested in that idea and select the proper target Journal.
Step 3- Be clear with your concepts and topic whilst searching for the right Journal. Furthermore, you must consider your audience too.
2. Familiarize Yourself With Journal Guidelines
Once you've decided on a journal, check their submission guidelines . It is better to always refer to journal guidelines as journals may revamp their guidelines to streamline the submission and article processing for authors as well as editors.
These guidelines are comprehensive and hence can be a time-consuming process; however, being thorough with it will save you a lot of time and effort later during the review process and also save your manuscript from getting rejected in the screening process.
3. Start Writing Your Manuscript:
You can begin writing once you've confirmed that your manuscript falls within the scope of the Journal. Don't wait until your research is over to start writing; keeping taking notes and documenting everything while you're still in the lab or out in the field. Begin with writing the Methods section as you conduct the study.
You can even make dummy tables with column and row titles; all you have to do now is insert the values into the relevant cells as your data comes in.
Composing continuous text is a challenging aspect of writing as it requires careful attention to grammar and syntax—which is why it aids in the creation of a framework, much like an architect prepares a blueprint before beginning the construction of a building.
Outlining will help you organize your work logically, which is critical in writing a manuscript .
One of the best tips for writing a manuscript is to use shorter sentences, uniform language throughout to discuss the content of your research Your job will be easier if the target journal uses the IMRaD format . However, you still need to divide your manuscript into subheadings as required under the four main headings: Introduction, Methodology, Results, and Discussion.
If your Journal lacks a set structure, you'll need to develop relevant primary headers and arrange them in proper order.
You can collate information from different sources and rephrase them i.e. write them in your own words, but this doesn't often work and might be plagiarized. Hence, it is recommended to use plagiarism checkers and detectors to avoid the malpractice of plagiarism.
You can add the following headings in your manuscript to convey your study constructively.
Introduction Section:
The Introduction section is distinctive because it is perhaps the most self-contained section of the article. You can discuss your study and its significance. What is the scope of your research? What is your research hypothesis , research gap, or research question?
This introductory section may help you draw conclusions that you'd like to discuss later in your manuscript.
Methodology Section:
What methodology did you use in your research? Each technique should include necessary details. Include a cover on ethical approval if your study involves animal or human subjects.
Generally, this is one of the most accessible parts to write from a conceptual standpoint because it discusses the facts of what you and your co-authors have already performed. In short, this part must share every information you require to conduct your study.
Additionally, completing the Introduction and Methods section earlier makes the process of writing the rest of the manuscript seem less daunting.
Lastly, check the author guidelines for the Journal where you plan to submit to know precisely what you need to include in these parts.
Results Section:
Share your findings in this section. Each significant result should must be listed as a bullet, with sub-bullets describing each key finding in further detail. Your figures should be mentioned in these bullets too.
Discussion Section:
Discuss your findings concerning previous research. Explore multiple interpretations. It is critical to include work limitations under this heading. Do mention future possibilities here. Discuss your work's results leads naturally to your discussion part .
Conclusion Section:
You can sum up all your findings in this part logically. This section is very crucial and must be written with scrutiny. Summarize each section of the manuscript here as most people are interested in reading this part. People make a common mistake by repeating the abstract or simply listing experimental results in this section. This part should include an excellent scientific rationale of your work, as well as various uses and extensions. You may also suggest new experiments and highlight those that are underway.
4. Assemble the Work and Write an Abstract.
It's finally time to put everything together. Examine the entire manuscript to ensure that the sections are correctly connected and you're not missing anything important.
Add any missing transitions and fill up gaps. Write a good abstract that sufficiently defines what the paper covers and why it is significant and novel once you've finished the first draft of your manuscript.
The title and abstract together give readers a short overview of the manuscript and provide them with a flavor of your study and its scientific consequences.
You should include the research questions and methodology in the abstract.
Since the abstract is often the only part of the manuscript that busy editors read, it should concisely represent your manuscript.
5. Review the Manuscript:
Once you've gathered all the material, critically look over the manuscript again to spot any flaws or gaps. Poor language comprehension is one of the most common reasons for manuscript rejection. Incorrect word choice, grammatical and spelling mistakes, and sentence construction are a few reasons why the manuscript gets rejected. You can use a grammar checker tool to detect and correct your grammar and spelling mistakes.
In a nutshell, proofreading is essential before submitting your manuscript for publication. Finally, before submitting your work to your selected journal, review it thoroughly.
It's a good idea to show your work to your coworkers and colleagues, edit it if required because what seems obvious to you might not be to others.
Examine "Rapid Rejection Criteria" Before Submission.
The "Rapid Rejection Criteria" are errors that usually immediately reject the manuscript. The following are the criteria for rapid rejection:
The questions are irrelevant or insensitive.
All the questions are satisfactorily answered previously.
The research gap is not well-defined.
Although the question has not been raised before, the answer is evident based on what is known.
The hypothesis is incorrect (most often due to lack of preparation and research).
The approach is incapable of dealing with the hypothesis.
The study lacks clarity.
The manuscript fails to respond to the hypothesis
The study contradicts itself.
Data doesn't support the conclusion.
Conclusion:
Even though you're well on your way to submitting your first draft, the process isn't over at this point. It's unlikely that your first draft will be the final draft.
Many more steps remain, such as communicating with co-authors and editors, preparing a cover letter, navigating online submission portals, and responding to reviewer feedback.
Whether you use the tips mentioned above for writing your first manuscript or create your own, break down the writing process into smaller chunks and celebrate each one's completion. It will make the process far less stressful.
informative article
Rate this article Cancel Reply
Your email address will not be published.
Enago Academy's Most Popular
Manuscript Preparation
Publishing Research
Reporting Research
Facing Difficulty Writing an Academic Essay? — Here is your one-stop solution!
Academic writing is an important aspect of higher education, as it helps to develop critical…
Bridging the Gap: Overcome these 7 flaws in descriptive research design
Descriptive research design is a powerful tool used by scientists and researchers to gather information…
Research Problem Statement — Find out how to write an impactful one!
What Is a Research Problem Statement? A research problem statement is a clear, concise, and…
Career Corner
ExpertConnect
Trending Now
Being a Research Blogger: The art of making an impact on the academic audience with your blog
Are you a researcher or an academic who blogs about your work? Do you want…
Inductive and Deductive Reasoning — Strategic approach for conducting research
Karl questioned his research approach before finalizing the hypothesis of his research study. He laid…
Sign-up to read more
Subscribe for free to get unrestricted access to all our resources on research writing and academic publishing including:
2000+ blog articles
50+ Webinars
10+ Expert podcasts
50+ Infographics
10+ Checklists
Research Guides
We hate spam too. We promise to protect your privacy and never spam you.
I am looking for Editing/ Proofreading services for my manuscript Tentative date of next journal submission:
For what are you most likely to depend on AI-assistance?
Indexing databases: All about their similarities and differences
Open Science in the scientific community
Introduction to pilot studies: advantages and disadvantages
The importance and practice of research integrity
Preprints in the scientific community – Why, when, and how?
The guarantee of quality: All types of peer review
Creative Commons licenses in academic publishing
Abusing Open Access: Predatory Publishing
Corresponding author: Roles, responsibilities, and more
The base of the pyramid: Research articles
Self-citation: why (or why not), how, and when?
What Is H-Index? Everything You Need to Know About Research Impact Metrics
In-Text Parenthetical Citation - With Examples
What Is a Good Impact Factor for an Academic Journal?
What Are the Different Types of Scientific Research?
Introducing the Gold Open Access and Green Open Access Publishing Options
Peer-Reviewed Articles and How to Find Them
How to Write a Cover Letter for Journal Article Submission
Academic Publishing Guide – How to Choose the Right Publisher
Everything you need to know about article processing charges
Our Comprehensive Guide on Manuscript Writing
The Process of Article Submission – How to Submit Your Paper
What Is the Role of Journal Impact Factor and its Peers?
Why is peer review important in science?
How to cite an academic journal
Let us start by defining the term manuscript. We consider a manuscript to be a written paper that an author submits to an editor or a publisher for publication purposes. A scientific manuscript, however, is a scientific paper not yet in its final form. It is yet to be peer reviewed, edited, and published.
As for the manuscript format, many publishers have their own guidelines according to which the author has to submit their work. Formats can vary depending on the subject matter of the paper, and preference of a particular publisher or editor. Authors preparing a manuscript should determine and apply relevant formatting guidelines as imposed by their specific publisher.
Before You Start Writing Your Manuscript
Writing a manuscript requires a lot of time and consideration. One of the first things you should ask yourself before you start is whether your future article is publishable. The answer will be favorable if your work contains enough new material, is relevant and interesting, well organized, and within the journal's scope.
When it comes to choosing the type of manuscript to write, start by researching the information at hand. Will you have enough material to write a full article? You can also ask your colleagues or a supervisor for advice. Whether you decide to go for an original article or a review paper, make sure to submit only a single manuscript.
To raise the chances of a particular journal accepting your paper, read its recent publications and see what hot topics they cover. Also, you can look at the articles you used for your manuscript writing. Chances are, most of them are focused around the same journal types.
Once you make your choice, go to the journal's webpage, and download their Guide for Authors. This is an essential document you need to follow if you want the journal to even consider publishing your work. It includes important information such as the editorial, copyright, and ethical guidelines, as well as submission procedures.
Finally, it's essential to determine your audience. Are you writing for a specialized or generalized reader? This will frame the tone of your paper. Is your audience regional or global? This helps determine which journal to approach, as well as your language choice.
Structural Contents of a Good Manuscript
Be sure to organize your manuscript correctly. At the very beginning, your article will have a Title, followed by an Abstract and Keywords. The section order should be as follows: Introduction, Methods, Results, and Discussion. This is commonly known as the IMRD format. Finally, your main text needs to be followed by the Conclusion, Acknowledgements, References, Tables, and Figures.
Title and Abstract
The Title and Abstract are your first chance to grab your audience's attention. The Title should be concise, descriptive, and you should capitalize all words other than articles and prepositions. The Abstract should summarize your paper in a paragraph no longer than 250 words. It should include the object of your study, employed methods, results, and conclusions. It's best to write the Abstract at the end when you've already written all other sections of your paper.
Introduction
The Introduction should briefly explain why you did the research and why it is relevant. This section shouldn't be longer than a double-spaced typed page. The key purpose of the Introduction is to attract the reader. You need to state the clear hypothesis and study aim at the end of this section, as this information is fundamental to your manuscript. There needs to be a logical order in your statements, with the main problem being evident to the reader.
The Methods section is essential for your peers and other scientists to gain insight into what you did and also how to replicate your study. Start this part with an "Approach to the Problem" section where the reader can understand how your approach can challenge the initial hypothesis. Include the following subheadings: Subjects, Procedures, and Statistical Analysis.
The Results section should have a hierarchical flow, with the most important results presented first. You can include Figure forms for the most important data sets and use tables and paragraphs for less important results. This way, the most important findings will be evident. Make sure only to present and not discuss the results, as the latter will come in the next section.
In the Discussion section, consider the following key points:
Emphasize key findings first.
Do comparative analysis with other studies in your primary literature.
Explain any unexpected results.
Describe problems you encountered while writing and mention how the material could be altered for better results.
Mention future experiments or discuss the general meaning of your results.
Other Structural Elements
In the Acknowledgements section, make sure to mention individuals or organizations that made your study possible.
Under References, list all the cited references from your article. Make sure to follow your publisher's guidelines on the citing format.
In the Tables and Figures section, present your data in tables, graphs, maps, photos, etc. Use different graph types rather than tables. The former will help the reader visualize data trends better.
Prompts for Writing & General tips
Here are some general tips for writing to help you achieve a more professional look, whether you're working on a manuscript or a nonfiction book:
Use Times New Roman (size 12) as the preferred font for your manuscript.
Use double-spacing for the text, and don't leave extra space between paragraphs.
Justify the text.
Leave single spacing after periods or any other punctuation marks.
Don't number the title page.
Start new chapter titles on a new page and make them all caps. Also, your manuscript title or book title should all be in caps.
Use black text on a white background.
Include a header with the page number in the upper right-hand corner of your paper.
Use the following word processor file formats: doc, docx, rtf, TeX/LaTeX.
When it comes to general submission guidelines, here's what you should do before submitting your work:
Make sure to submit the paper to the most relevant journal.
Get familiar with the costs to avoid any financial surprises.
Double-check your manuscript for any potential mistakes. Make sure your work meets the given word count.
Don't break the copyright agreement.
Once you're ready to submit:
Make sure to follow the general formatting guidelines for your article type.
Include the supporting information such as the author information, cover letter.
If the journal's policy allows for it, recommend or exclude potential experts who can provide peer reviews on your paper.
Reconsider these questions before publishing:
Who are your readers?
Is the message you are sending clear?
Did you include enough relevant sources in your work?
Did you present your results in the best possible way?
AKJournal's Guidelines for Authors
If you want to publish your work in Akadémiai Kiadó's journals, know that we welcome worldwide submissions. That said, we have a special service to help non-English speakers with text editing services.
Some of our journals only publish Open Access articles, while for others, this way of publishing is the author's choice. You can find detailed information on both the Open Access and the traditional Subscription-based publishing model.
AKJournals takes full responsibility for preserving all content published electronically. Every published article is stored by a partner digital preservation service, Portico .
Akadémiai Kiadó
P.O.Box 245 / H-1519 Budapest, Hungary Budafoki út 187-189. Bldg A., Floor 3 / 1117 Budapest, Hungary Phone: +36 1 464 8244 / Fax: +36 1 464 8240 Skype: Akadémiai Kiadó Zrt. / [email protected]
Copyright Akadémiai Kiadó AKJournals is the trademark of Akadémiai Kiadó's journal publishing business branch.
[162.248.224.4]
162.248.224.4
Search Search
CN (Chinese)
DE (German)
ES (Spanish)
FR (Français)
JP (Japanese)
Open research
Booksellers
Peer Reviewers
Springer Nature Group ↗
Author tutorials
Writing a journal manuscript
Publishing your results is a vital step in the research lifecycle and in your career as a scientist. When you publish your results as a journal article, you make it possible for the scientific community to see it. Publishing your work allows you to get recognition for your results, and to exchange your ideas with the global scientific community.
We have designed this tutorial to help you write the best article possible by providing you with points to consider, from your background reading and study design to manuscript structuring and figure preparation.
By the end of the tutorial you should know on how to:
Prepare prior to starting your research
Structure your manuscript and what to include in each section
Get the most out of your tables and figures so that they clearly represent your most important results.
You will also have the opportunity to test your learning with quizzes as we go.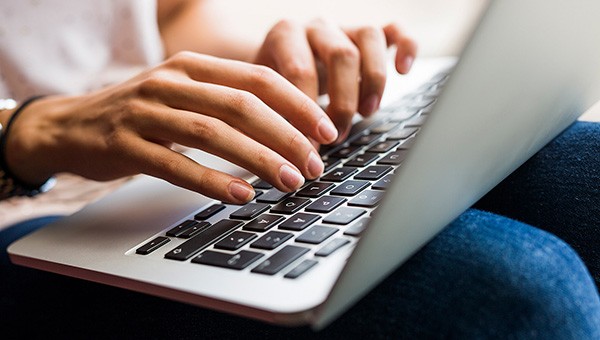 Writing in English self-guided tutorial
Click here to begin the self-guided tutorial (registration required).
For further support
We hope that with this tutorial you have a clearer idea of how the publication process works and feel confident in responding to editor and reviewers. Good luck with publishing your work!
If you feel that you would like some further support with writing your paper and understanding the peer review process, Springer Nature offer some services which may be of help.
Nature Research Editing Service offers high quality English language and scientific editing. During language editing , Editors will improve the English in your manuscript to ensure the meaning is clear and identify problems that require your review. With Scientific Editing experienced development editors will improve the scientific presentation of your research in your manuscript and cover letter, if supplied. They will also provide you with a report containing feedback on the most important issues identified during the edit, as well as journal recommendations.
Our affiliates American Journal Experts also provide English language editing* as well as other author services that may support you in preparing your manuscript.
We provide both online and face-to-face training for researchers on all aspects of the manuscript writing process.
* Please note, using an editing service is neither a requirement nor a guarantee of acceptance for publication.
Stay up to date
Here to foster information exchange with the library community
Connect with us on LinkedIn and stay up to date with news and development.
Tools & Services
Account Development
Sales and account contacts
Professional
Press office
Locations & Contact
We are a world leading research, educational and professional publisher. Visit our main website for more information.
© 2023 Springer Nature
General terms and conditions
California Privacy Statement
Manage cookies / Do not sell my data
Accessibility
Legal notice
Help us to improve this site, send feedback.
An official website of the United States government
The .gov means it's official. Federal government websites often end in .gov or .mil. Before sharing sensitive information, make sure you're on a federal government site.
The site is secure. The https:// ensures that you are connecting to the official website and that any information you provide is encrypted and transmitted securely.
Publications
Account settings
Advanced Search
Journal List
Blood Transfus
v.11(2); 2013 Apr
How to write a scientific manuscript for publication
Giancarlo maria liumbruno.
1 Immunohaematology, Transfusion Medicine and Clinical Pathology Units, "San Giovanni Calibita" Fatebenefratelli Hospital, AFAR, Rome, Italy
Claudio Velati
2 Immunohaematology and Transfusion Medicine Department, Ospedale Maggiore Pizzardi, Azienda USL Bologna, Bologna, Italy
Patrizio Pasqualetti
3 Medical Statistics & Information Technology, Fatebenefratelli Association for Research, Isola Tiberina, Rome, Italy
Massimo Franchini
4 Department of Transfusion Medicine and Haematology, Carlo Poma Hospital, Mantua, Italy
Introduction
The origins and development of the scientific and technical press can be traced back to 1665 when the first "modern" scientific papers appeared and were characterized by non standardised form and style 1 . Subsequently, nearly 300 years ago 2 , in an attempt to ensure that articles met the journal's standards of quality and scientific validity, the peer-reviewed process for scientific manuscripts was born in England and France. Since then, there has been an enormous proliferation of scientific journals and manuscripts so that, at present, the numbers of biomedical papers published annually by over 20,000 journals, at a rate of 5,500 new papers per day, far exceeds 2,000,000 1 , 2 .
Published scientific papers and professional meetings are really essential to disseminate relevant information and research findings. However, most of the abstracts of presentations given at scientific meetings are usually available only in conference proceedings although they have the potential to be subsequently published as articles in peer-reviewed journals.
A recently published Cochrane review showed that only 44.5% of almost 30,000 scientific meeting abstracts were published as articles 3 . No association between full publication and authors' country of origin was detected. Factors associated with full publication included acceptance vs rejection of abstracts for oral or poster presentations, acceptance for oral presentations rather than poster sessions, "positive" results, using the report authors' definition of "positive", randomised trial study design and basic rather than clinical research.
Possible reasons for failed publication include lack of time, research still underway, problems with co-authors and negative results 4 . Undoubtedly, lack of the necessary skills and experience in the process of writing and publishing is another possible contributing factor also in the field of Transfusion Medicine although the specialists in this discipline are currently adopting the principles and research methodologies that support evidence-based medicine 5 , and high-level research is actually being carried out at the same rate as in all medical specialties.
There are three broad groups of manuscripts: original scientific articles, reviews and case reports. Although case reports are part of the evidence hierarchy in evidence-based practice, albeit at a lower level, and case series are incorporated in a significant proportion of health technology assessments 6 , this article will address the multiple steps required in writing original articles and reviews with the aim of providing the reader with the necessary tools to prepare, submit and successfully publish a manuscript.
The anatomy of a paper: from origin to current format
The history of scientific journals dates from 1665, when the French "Journal des sçavans" and the English "Philosophical Transactions of the Royal Society" first began systematically publishing research results 7 . From then on, the initial structure of scientific papers evolved gradually from letters (usually by a single author, with a polite style and contemporarily addressing multiple subjects) and experimental reports (essentially descriptive and presenting experiences and effects in chronological order) to a better structured and more fluent form characterised by an embryonic description of methods and interpretation of results. This evolved way of reporting experiments gradually replaced the letter form.
It was not, however, until the second half of the 19 th century that the method description became fully developed and a comprehensive organisation of the manuscripts known as "theory-experiment-discussion" emerged 1 . At the beginning of the last century a gradual decrease of the use of the literary style coincided with a growing standardisation of the editorial rules that paved the way for the formal established Introduction, Methods, Results, and Discussion (IMRAD) structure of scientific papers, which was adopted in the 1980s.
At present, IMRAD is the format encouraged for the text of observational (i.e. retrospective/descriptive) and experimental (i.e. randomised controlled) studies by the "Uniform Requirements for Manuscripts Submitted to Biomedical Journals" which have become the most important and widely accepted (by over 500 biomedical journals) guide to writing, publishing, and editing in international biomedical publications 8 . The Uniform Requirements are released by the International Committee of Medical Journal Editors (ICMJE), an evolution of the initial group of Journal Editors who met for the first time in Vancouver in 1978 and subsequently issued a number of editorial policy statements and guidelines for manuscript submission.
According to the ICMJE, "this so-called IMRAD structure is not an arbitrary publication format but rather a direct reflection of the process of scientific discovery" 9 . In addition it facilitates modular reading and locating of specific information, which is normally found in pre-established sections of an article 7 .
"Long articles may need subheadings within some sections (especially Results and Discussion) to clarify their content. Other types of articles, such as case reports, reviews and editorials, probably need to be formatted differently" 9 .
This format does not comprise other important and integral parts of the article, such as the Title Page, Abstract, Acknowledgements, Figures and Tables (comprising their legends) and References 8 .
There are often slight variations from one journal's format to another but every journal has instructions to authors available on their website and it is crucial that authors download and comply with them.
The latest edition of the Uniform Requirements was updated in April 2010; it is available at the ICMJE website and is an essential guideline for all authors writing a biomedical manuscript 9 .
Consolidated standards of reporting trials
Medical science depends entirely on the transparent reporting of clinical trials 10 .
Unfortunately, several reviews have documented deficiencies in reports of clinical trials 11 – 15 .
In 1996, a group of scientists and editors developed the CONsolidated Standards Of Reporting Trials (CONSORT) statement which is intended to improve the reporting of a randomised, controlled trial (RCT), enabling readers to understand the design of a trial, its conduct, analysis and interpretation and to assess the validity of its results 16 . It emphasises that this can only be achieved through complete transparency from authors.
The CONSORT statement was updated in 2001 and after the 2007 meeting the statement was further revised and published as CONSORT 2010 which is the most up-to-date version and can be freely viewed and downloaded through one of the several link to Journals available at the CONSORT website under the section "CONSORT Statement - Downloads" 17 . The statement facilitates critical appraisal and interpretation of RCT and many leading medical journals and major international editorial groups have endorsed it.
The statement consists of a checklist (25 items) and a flow diagram that authors can use for reporting a RCT. The checklist items pertain to the content of the Title, Abstract, Introduction, Methods, Results, Discussion and Other information. The flow diagram is intended to depict the passage of participants through a RCT (enrolment, intervention allocation, follow-up and analysis). It is strongly recommended that the CONSORT Statement be used in conjunction with the CONSORT Explanation and Elaboration Document which is available at the CONSORT website under the above mentioned section 17 .
Another major point to consider is the obligation to register clinical trials 9 .
In September 2004 the ICMJE changed their policy and decided they would consider trials for publication only if they had been registered before the enrolment of the first participant. The ICMJE accepts registration in the international registries listed in Table I .
International trial registries acceptable to the International Committee of Medical Journal Editors and relevant websites.
Strengthening the reporting of observational studies in epidemiology
The reporting of observational studies frequently lacks details and is not clear enough 18 , 19 . Consequently the quality is poor although many questions in medical research are investigated in observational studies and overwhelming evidence is also extrapolated from them 20 . In fact, observational studies are more suitable for the detection of rare or late adverse effects of treatments, and are more likely to provide an indication of what is achieved in daily medical practice 21 .
To improve the reporting of observational studies (cohort, case-control or cross-sectional studies) a group of methodologists, researchers and editors developed a useful checklist of 22 items: the StrengThening the Reporting of OBservational studies in Epidemiology (STROBE) Statement 21 . The checklist items pertain to the content of the Title, Abstract, Introduction, Methods, Results, Discussion and Other information sections of articles. The STROBE checklists can be freely viewed and downloaded at the STROBE website under the section "Available checklists" 22 . They also include a draft checklist for conference abstracts (items to be included when reporting observational studies in a conference abstract) pertaining to the content of the following sections: Title, Authors, Study design, Objective, Methods, Results and Conclusion.
The STROBE Statement provides guidance to authors on how to improve the reporting of observational studies, it facilitates critical appraisal and interpretation of studies and is widely supported by reviewers, a growing number of biomedical journal editors and readers.
The STROBE checklist is best used in conjunction with an explanation and elaboration article which discusses each of the 22 checklist items, gives methodological background, publishes examples of transparent reporting and is freely available at the STROBE Statement website under the above mentioned section through the link with the Journals in which the document has been published (PLoS Medicine, Annals of Internal Medicine and Epidemiology) 22 .
As review articles comprehensively cover a specific biomedical topic and justify future research directions, they require that the author extensively review and master the literature and then develop some general statements and conclusions with practical implications for patients' care 23 , 24 . In addition, they should provide an updated reference for those readers interested in broadening their knowledge of critical issues. Review articles are, therefore, important not only for younger physicians early in their career but also for senior academic staff as they represent a tool for intellectual enrichment and enhancement of the standards of research. Writing a review requires knowledge and continuous improvement of qualifications in line with the accumulation of better and updated scientific literature evidence. For this reason, journals often invite experts on a specific topic to write a review article. However, authors can also ask Editors if they would be interested in publishing a review article on a particular, topical, relevant and debated issue.
As reviews are the most accessed among the various types of articles and contribute substantially to the impact factor of journals, obviously they are welcomed and encouraged by many journals and have become an inseparable part of the writing scientific culture.
The three basic types of literature reviews are narrative reviews (which include editorials, commentaries and narrative overviews or non-systematic narrative reviews), qualitative systematic reviews and quantitative systematic reviews (meta-analyses) ( Table II ) 25 .
Summary of the types of literature reviews.
Editorials, typically written by the editor of the journal or an invited guest, may be a narrative review if the author retrieves and summarises information about a particular topic for the reader 25 . Usually, these types of narrative reviews are based upon a short, select and narrowly focused review of only a few papers. However, editorials may be no more than the editor's comments regarding a current issue of the journal or a current event in health care and do not, therefore, automatically qualify as narrative reviews.
Commentaries
Commentaries may also be written as a narrative review; however, they are typically written with a particular opinion being expressed 25 . Research methodology is not usually presented in these articles which reflect the author's biased synthesis of other articles. Commentaries are usually shorter than a full-length review article and the author should be an expert in the content area of the commentary. Usually, the purpose of a commentary is to stimulate academic debate between the journal's readers.
Narrative reviews
Non-systematic narrative reviews are comprehensive narrative syntheses of previously published information 26 . This type of literature review reports the author's findings in a condensed format that typically summarises the contents of each article. Authors of narrative overviews are often acknowledged experts in the field and have conducted research themselves. Editors sometimes solicit narrative overviews from specific authors in order to bring certain issues to light. Although the bibliographic research methodology is an obligatory section in systematic reviews and meta-analyses, it is also becoming an inseparable part of narrative literature reviews. Providing information on the databases accessed, terms, inclusion and exclusion criteria and time limits adds objectivity to the main messages and conclusions. It is advisable to use only credible databases (at least two or three) which only select high-quality publications that contain the most up-to-date information (see Table III ) 24 . The best way to organise the analysis of the sources in the main text of a narrative biomedical review is to transform information from the retrieved publications into bibliographic cards with a short description of the main results, level of evidence, strengths and limitations of each study and relevance to each section of the manuscript. Furthermore, the readability of a review can be improved by including a few self-explanatory tables, boxes, and figures synthesising essential information and conveying original messages 24 . We also suggest the use of software packages for reference management, which saves time during the multiple revisions.
Main online libraries, catalogues and databases.
In conclusion, a successful narrative review should have the following characteristics: be well-structured, synthesise the available evidence pertaining to the topic, convey a clear message and draw conclusions supported by data analysis.
Qualitative systematic reviews
Qualitative systematic reviews are a type of literature review that employ detailed, rigorous and explicit methods and are, therefore, a more powerful evidence-based source to garner clinical information than narrative reviews, case reports, case series, and poorly conducted cohort studies. A detailed bibliographic research based upon a focused question or purpose is the peculiar characteristic of a systematic review 27 . These reviews are called qualitative because the process by which the individual studies are integrated includes a summary and critique of the findings derived from systematic methods, but does not statistically combine the results of all of the studies reviewed.
Quantitative systematic reviews
A quantitative systematic review or meta-analysis critically evaluates each paper and statistically combines the results of the studies 28 . The authors of a meta-analysis employ all of the rigorous methodology of qualitative systematic reviews and, in addition, gather the original patients' data from each of the studies under review, pool it all together in a database and produce the appropriate statistics on this larger sample. While this process leads to a more powerful and generalizable conclusion, which is the strength of the meta-analysis, on the other hand it can pool together studies that are very heterogeneous which is the main drawback of a quantitative systematic review. Nevertheless, well-executed quantitative systematic reviews constitute the highest level of evidence for medical decision making 28 .
The recently published Preferred Reporting Items for Systematic Reviews and Meta-Analyses (PRISMA) statement aims to help improve reporting, focusing on systematic reviews of RCT. The Statement consists of a checklist of 27 essential items for transparent reporting and a flow diagram for the phases of study selection and is accompanied by the PRISMA Explanation and Elaboration Document, which, among other things, provides examples of good reporting for the various review sections 29 .
A further guidance on the reporting of systematic reviews has been published by the Cochrane Collaboration, an international organisation that prepares, updates and publishes systematic reviews of the effects of health-care interventions following a standardised format 30 .
Preparing to write a manuscript Background information
The question or hypothesis formulated by the investigator is the common starting point to search the relevant published literature for an answer 31 . Gathering the background information through an extensive literature search relevant to the topic of interest is the subsequent essential step. Peer reviewers are often experts and not citing important articles poses the manuscript at risk of rejection. It is advisable to consult at least two or three credible databases (see Table III ) to identify the crucial relevant articles and to track down "landmark" articles. In addition, avoid using papers published more than 10 years ago and do not rely on just the abstracts but obtain full-text articles. Articles relevant to the research topic and published in the journal in which the paper is to be submitted should be reviewed and cited 32 .
Last but not least, the bibliographical search should also aim at finding recently published articles similar to the one the author intends to submit. In fact, a journal can be less interested in publishing such a manuscript unless the results reflect new or different findings.
Target journal
It can be worth thinking about this issue before starting to write as a proper choice of the journal can affect not only the writing style but also the ease of publication and the prompt dissemination of research. Ideally, the target journal should be the one in which similar work has been published 32 .
Electronic and open-access journals are the latest resources for publishing and data dissemination available on the scientific journal horizon.
It is also worth considering an appropriate level of impact factor or journal quality. The impact factor of a journal is a measure reflecting the average number of citations to recent articles published in science and social science journals. It is determined by the ratio of the number of citations of papers from that journal in the whole of the biomedical literature over a 2-year period. It is frequently used as a proxy for the relative importance of a journal within its field, with journals with higher impact factors deemed to be more important than those with lower ones.
It is also extremely important to read the instructions to authors section of the selected journal carefully. In fact, although there is a general style for most biomedical journals as agreed by the ICMJE in the Uniform Requirements 9 , individual journals may differ slightly in detail.
It is always best to sort out authorship before writing a manuscript as authorship order can be a source of problems once the paper has been written 23 .
Several guidelines relating to authorship are available and this issue has been extensively addressed in a recently published review article by Elizabeth Wager 33 . Most guidelines on the authorship of scientific articles are focused more on creative and intellectual aspects of research than on routine or technical contributions.
Alhough not universally accepted, the authorship criteria suggested by the ICMJE are the ones most widely promoted by medical journals 9 . According to these criteria, co-authors should: (i) substantially contribute to conception and design of the study, acquisition of data, or analysis and interpretation of data; (ii) draft the article or revise it critically for important intellectual content; and (iii) approve the final version.
The authors are listed in decreasing order of their contribution and the senior author, or mentor, should be the last but this convention has never been codified 33 .
It is advisable to provide accurate affiliations and contacts as they will be published on PubMed as well as in the journal but it is also important to agree on the corresponding author who should have full access to the study data and through the provided e-mail address will be the link with the scientific community for the future 1 .
Ethical issues
In addition to the authorship discussed above, there are several ethical issues involved in writing a paper. These include fabrication of data, duplicate publication, plagiarism, misuse of statistics, manipulation of images and inadequate or obviously false citations 31 .
A must-read for all those who are involved in any editorial activity are the guidelines released by the Committee on Publication Ethics (COPE) which is a forum for editors and publishers of peer-reviewed journals to discuss all aspects of publication ethics 34 . COPE provides advice to editors and publishers on all aspects of publication ethics and, in particular, how to handle cases of research and publication misconduct.
Writing the manuscript
Several models for the initial draft exist. A useful algorithm for writing a scientific manuscript is the one recently published by O'Connor and Holmquist 35 . According to these authors, the writing should start with making figures and tables, and then proceed with summary statements (the conclusions summarising the major contributions of the manuscript to the scientific community), identification of the audience, materials and methods, results, discussion, references, introduction, title and conclusion. The aim of this algorithm is to give the structural backbone to the manuscript and is designed to overcome writer's block and to assist scientists who are not native English speakers.
A further and more general strategy to increase productivity during the early phases of manuscript writing is to ignore at the outset all the details that can be approached later such as structure, grammar and spelling.
The sequence of writing should address the following core sections of the paper in the order from first to last: methods, results, discussion and introduction 31 , 36 , 37 .
"Like every well-written story, a scientific manuscript should have a beginning (Introduction), middle (Materials and Methods), and an end (Results). The Discussion (the moral of the story) puts the study in perspective. The Abstract is an opening summary of the story and the Title gives the story a name" 38 . However, as correctly pointed out by Michael McKay, "writing is not necessarily in the temporal order of the final document (i.e. the IMRAD format)" 39 .
The take-home messages are, therefore: (i) a clear understanding of the essential components of each of these sections is critical to the successful composition of a scientific manuscript; (ii) the proper order of writing greatly facilitates the ease of writing; (iii) the approach to writing can be customised by authors on the basis both of the subject they are dealing with and their personal experience; (iv) the CONSORT 16 , 17 , STROBE 21 , 22 or PRISMA 29 statement must be used as a guidance document for the appropriate reporting of the type of study the authors are dealing with 31 , 32 , 38 .
In the following part of this paper the different sections of a manuscript will be dealt with in the order they are presented in the final document.
Title, keywords and abstract
The title is determinant for the indexing process of the article and greatly contributes to the visibility of the paper. It should reflect the essence of the article, its novelty and its relevance to the biomedical field it deals with 24 . It should be clear, brief, specific, not include jargon or non-standard and unexplained abbreviations, reflect the purpose of the study and state the issue(s) addressed rather than the conclusions 38 . Indicative titles are, therefore, better than declarative ones. Obviously, the title and abstract should correlate with each other.
Available evidence suggests that the presence of a colon in the title positively correlates with the number of citations 40 . In other words, the more specific and accurate the description of the content is, the more chance the manuscript has of being cited 38 .
The title of systematic reviews should ideally follow the participants, interventions, comparisons, outcomes, and study design (PICOS) approach, and include the terms "systematic review", "meta-analysis", or both 41 .
The keywords enable the database searching of the article and should be provided in compliance with the instructions to authors. A careful choice from the Medical Subject Headings (MeSH) in the National Library of Medicine (NLM) controlled vocabulary thesaurus used for indexing articles in PubMed greatly increases the chances the paper is retrieved and cited by other authors 42 .
The abstract is the last section to be written but it is the most important part of a paper because it is usually the first to be read and readers use the information contained in it to decide whether to read the whole article or not. It should be a concise summary of the manuscript and no longer than specified in the instructions to authors. Usually, abstracts do not contain references and abbreviations and acronyms are not always allowed. If required, it has to be structured in a specific way. For example, original articles submitted to Blood Transfusion, require an abstract of no more than 2,000 characters (including spaces), structured as follows: Background, Materials and methods, Results, Discussion 43 .
A good abstract should be easy to understand and broadly appealing, informative but not too detailed. It can start with a sentence or two outlining the work; then the disease and/or system studied must be introduced and what was previously unknown has to be stated in order to provide a brief overview of the current state-of-the art knowledge on the issue. The methods must be summarised without too many details; the major findings must be clearly indicated and followed by a sentence or two showing the major implications of the paper that must be consistent with the study conclusions without overestimating their possible relevance 44 . In the abstract the present tense should be used to refer to facts already established in the field, while the findings from the current study should be dealt with in the past tense.
The aim of the introduction is to introduce the topic to the readers in a straightforward way, avoiding excessive wordiness 42 . For this reason it should be short and focused, comprising approximately three paragraphs in one page 37 .
The first paragraph should mention the questions or issues that outline the background of the study and establish, using the present tense, the context, relevance, or nature of the problem, question, or purpose (what is known) 23 , 37 .
The second paragraph may include the importance of the problem and unclear issues (what is unknown).
The last paragraph should state the rationale, hypothesis, main objective, or purpose thus clearly identifying the hypothesis to be treated and the questions addressed in the manuscript (why the study was done).
One of the most common mistakes is the failure to make a clear statement of purpose. This is because many research projects, especially retrospective clinical studies, do not start at the beginning (with the identification of a specific question, followed by methods and data collection) but begin by collecting data without first identifying a specific question to be addressed that must in any case be established before beginning to write 38 . Data or conclusions from the study should not be presented or anticipated in the introduction section.
Writing the introduction at the end of the process prevents any block and it is easier after the methods, results and discussion have been completed.
Materials and methods
The methods section is one of the most important parts of a scientific manuscript and its aim is to give the reader all the necessary details to replicate the study.
CONSORT 16 , 17 , STROBE 21 , 22 and PRISMA 29 statements provide a guideline relevant to the particular type of study 2 , 42 .
The two essential elements of this section are a clear presentation of the study design and the identification and description of the measurement parameters used to evaluate the purpose of the study.
It is, therefore, necessary to provide a thorough explanation of the research methodology, including the study design, data collection, analysis principles and rationale. Special attention should be paid to the sample selection, including inclusion and exclusion criteria and to any relevant ethical considerations. A description of the randomisation or other group assignment methods used should be included, as should be the pre-specified primary and secondary outcome(s) and other variables.
According to the Uniform Requirements 9 , in the case of experimental/clinical reports involving patients or volunteers, the authors must provide information about institutional, regulatory and ethical Committee authorisation, informed consent from patients and volunteers and the observance of the latest release of the Helsinki Declaration 45 .
When reporting experiments on animals, authors should state which institutional authority granted approval for the animal experiments 9 .
Finally, in addition to describing and identifying all the measurement parameters used, it is also important to describe any unusual statistical methodology applied, how subjects were recruited and compensated and how compliance was measured (if applicable).
The results section consists of the organised presentation of the collected data. All measurements that the authors described in the materials and methods section must be reported in the results section and be presented in the same order as they were in that section 35 . The past tense should be used as results were obtained in the past. Author(s) must ensure that they use proper words when describing the relationship between data or variables. These "data relation words" should be turned into "cause/effect logic and mechanistic words" in the discussion section. A clear example of the use of this appropriate language can be found in the article by O'Connor 35 .
This section should include only data, including negative findings, and not background or methods or results of measurements that were not described in the methods section 2 . The interpretation of presented data must not be included in this section.
Results for primary and secondary outcomes can be reported using tables and figures for additional clarity. The rationale for end-point selection and the reason for the non-collection of information on important non-measured variables must be explained 35 .
Figures and tables should be simple, expand text information rather than repeat it, be consistent with reported data and summarise them 23 . In addition, they should be comprehensible on their own, that is, with only title, footnotes, abbreviations and comments.
References in this section should be limited to methods developed in the manuscript or to similar methods reported in the literature.
Patients' anonymity is essential unless consent for publication is obtained.
The main objective of the discussion is to explain the meaning of the results.
This section should be structured as if it were a natural flow of ideas and should start with a simple statement of the key findings and whether they are consistent with the study objectives enunciated in the last paragraph of the introduction. The strengths and the limitations of the research and what the study adds to current knowledge should then be addressed 42 .
Through logical arguments, the authors should convert the relations of the variables stated in the results section into mechanistic interpretations of cause and effect using the present tense as these relations do exist at present 35 . In addition, they should describe how the results are consistent or not with similar studies and discuss any confounding factors and their impact.
They should avoid excessive wordiness and other commonly made errors such as 38 : (i) including information unrelated to the stated purpose of the article; (ii) repeating detailed data previously presented in the Results section; (iii) not interpreting and not critically analysing results of other studies reviewed and cited but rather just repeating their findings; (iv) presenting new data or new details about techniques and enrolment criteria, and (v) overstating the interpretation of the results.
Another common mistake is to forget to criticise the research described in the manuscript by highlighting the limitations of the study. The value of a scientific article is enhanced not only by showing the strengths but also the weak points of the evidence reported in the paper.
The conclusion is a separate, last paragraph that should present a concise and clear "take home" message avoiding repetition of concepts already expressed 32 . The authors should also avoid excessive generalizations of the implications of the study and remember that except for RCT there can only be testable hypotheses and observed associations, rather than rigorous proof of cause and effect 42 . Possible implications for current clinical practice or recommendations should be addressed only if appropriate.
Finally, the areas for possible improvement with future studies should be addressed avoiding ambiguous comments such as "there is a need for further research" and if there is a real need for further studies on the topic it is strongly advisable to be specific about the type of research suggested.
Acknowledgements
All contributors who do not meet the criteria for authorship should be listed in an Acknowledgements section 9 . The authors should, therefore, add a statement on the type of assistance, if any, received from the sponsor or the sponsor's representative and include the names of any person who provided technical help, writing assistance, editorial support or any type of participation in writing the manuscript.
In addition, "when submitting a manuscript authored by a group, the corresponding author should clearly indicate the preferred citation and identify all individual authors as well as the group name. Journals generally list other members of the group in the Acknowledgments. The NLM indexes the group name and the names of individuals the group has identified as being directly responsible for the manuscript; it also lists the names of collaborators if they are listed in Acknowledgments" 9 .
The first suggestion is to follow the journal's policies and formatting instructions, including those for books and web-based references. Other general considerations related to references, including the following ones, can be found in the Uniform Requirements 9 .
References to review articles are an efficient way to guide readers to a body of literature but they do not always reflect original work accurately. Papers accepted but not yet published should be designated as "in press" or "forthcoming" and information from manuscripts submitted but not accepted should be cited in the text as "unpublished observations".
Avoid using abstracts as references and citing a "personal communication" unless it provides essential information not available from a public source. In this case the name of the person and date of communication should be cited in parentheses in the text. Do not include manuscripts "in submission"
In addition it is important to remember that "authors are responsible for checking that none of the references cite retracted articles except in the context of referring to the retraction. Authors can identify retracted articles in MEDLINE by using the following search term, where pt in square brackets stands for publication type: Retracted publication [pt] in PubMed" 9 . Last but not least, remember that if a reviewer does not have access to any references he or she can ask the author for a full (pdf) copy of the relevant works.
Tips for successful revision of a manuscript
Most papers are accepted after some degree of revision. In some cases, a manuscript may be rejected after internal and editorial review only.
The process of revising a manuscript and successfully responding to the comments of reviewers and Editor can be challenging. Little has been published addressing the issue of effectively revising a manuscript according to the (minor or major) comments of reviewers. This topic was recently extensively and pragmatically covered by James M. Provenzale 46 . The ten principles for revising a manuscript suggested by the author are reported in Table IV .
Ten principles for revising a manuscript suggested by James M. Provenzale 46 .
Many manuscripts are not published simply because the authors have not followed the few simple rules needed to write a good article. We hope that this paper provides the reader with the basic steps to build a draft manuscript and an outline of the process needed for publishing a manuscript. However, in Table V we summarise the ten principles we strongly recommend to comply with in order to improve the likelihood of publication of a scientific manuscript 47 .
Ten principles to improve the likelihood of publication of a scientific manuscript, suggested by James M. Provenzale 47 .
The Authors declare no conflicts of interest.
Research in progress blog
Top tips for writing your manuscript.
Your research project is reaching a conclusion and you are ready to tell your colleagues about it. Writing a manuscript can be a daunting task, so in the next blog in our 'How to get published series' , Rebecca Furlong and Daniel Shanahan have put together a few tips to help you get started.
Daniel Shanahan & Rebecca Furlong 22 Feb 2016
The first things to think about….
Think about your readers, and how you yourself read research articles. The editor and reviewers will (hopefully) read the entire manuscript carefully, but after publication many people will skim read. Therefore…
Decide on your message. State the most important conclusions as clearly and concisely as possible. Then work backwards – how do your data support this? What is the advance over previous studies?
Put all the above information in the introduction so that the reader understands exactly what you did and why. Do not keep back any important information to give your conclusions section an exciting twist.
What's new? In the introduction, refer to recent similar publications and explain how yours differs. Remember that your manuscript will be read by your peers, who know the field and will not be fooled (and may be annoyed) if you ignore or gloss over other recent work.
Keep it simple . Formal or complex language is not usually necessary. Try writing in the active voice ("We recruited participants" rather than "Participants were recruited"), at least in the early draft, to help you write naturally and clearly.
Methods in the madness. Before we can trust your conclusions, even if they seem to be supported by the data, we need to know exactly what you did and how you did it. Be sure you include all the relevant information , reflecting on any issues that might introduce bias into the research.
Follow the relevant reporting guideline(s). Many study types in biomedicine have consensus research reporting guidelines, which set out minimum set of items required for a clear and transparent account of what was done and what was found in a research study. You should follow these to ensure your report is complete, which cuts down on the number of review and revision cycles. Many journals also ask you to submit a populated reporting checklist to demonstrate you have followed the relevant guideline. You can find reporting guidelines on the EQUATOR Network or Biosharing Portal .
Choose how to present your results . Your results section should be focussed and coherent, and presented in a logical order. Use supplementary files to back up these main points and provide access to raw data, large tables and other detailed results.
But equally, don't bury important details in the supplementary information. BioMed Central journals generally don't have space constraints, so you can put all the important data in the main text. This includes non-confirmatory or null data – don't hide or exclude results that don't fit your conclusions.
Get your figures right. Many people go straight to the figures when reading manuscripts, so it is well worth taking the time to ensure they are clear and uncluttered. Print out in greyscale to make sure the message is not lost. The legend should contain enough detail that the figure can be understood without the main text.
Wrap it up. What do your results really show? How does this fit with existing knowledge? What are the limitations?
Don't overstate your conclusions . If this is the first time something has been shown, say so! Speculate a little on how your findings might be applied in future. However, your readers know that your study won't really eradicate all disease and save the rainforests, so be realistic.
Proof-read. Brilliant research can be completely disguised by poor writing. Ask a colleague to read the manuscript and tell you whether you are expressing yourself clearly. If you are not writing in your native language, consider using a copyeditor before submission.
Define abbreviations the first time you use them. No-one wants to fight through a thicket of initials.
Deposit your data and put the accession numbers in the manuscript. Hopefully you thought about this before you began gathering the data in the first place, and you'll be aware of the community expectations and most-used repositories in your field. Deposition can be a slow process, especially with human data, so make an early start on this.
And then the next stage….
The second stage of the process is getting the manuscript ready to submit to your chosen journal. Hopefully you'll only have to do this once; realistically you may have to repeat a few times before finding the perfect home for your manuscript.
Read the journal's Instructions for Authors and follow the guidelines for formatting. Some journals are more lenient about formatting on submission, but getting it right now will save time later.
Read the journal's editorial polices and make sure your manuscript contains all the required information.
And last but not least….
View the latest posts on the Research in progress blog homepage
Daniel Shanahan & Rebecca Furlong
Latest posts by daniel shanahan & rebecca furlong ( see all ).
Top tips for writing your manuscript - 22nd February 2016
Recommended posts
Popular biomed central blog tags, popular posts.
Sorry. No data so far.
Most Shared Posts
September 2022 (2)
May 2022 (1)
March 2022 (1)
August 2020 (2)
May 2020 (2)
April 2020 (1)
December 2019 (1)
October 2019 (1)
June 2019 (2)
May 2019 (3)
March 2019 (3)
February 2019 (2)