BOARD OF DIRECTORS
OFFICES & LABS
INTERNAL PROGRAMS
PARTNERED PROGRAMS
PARTNERSHIPS
IMMUNE CHECKPOINT TARGETS
IO ANTIBODY ENGINEERING
OGAP DISCOVERY PLATFORM
PUBLICATIONS
PRESS RELEASES
OBT in the News
Harnessing immune cells to cure cancer
Directors & management
All platforms
LentiVector ® platform
Adeno-Associated Virus (AAV) platform
Adenovirus expertise
TRiP System TM
LentiStable TM
Process development
Commercially approved vectors
Automation and System Integration
Our ESG Mission and Responsible Business Strategy
Integrity and Ethics
Environment
Supply Chain
Investors homepage
Results, reports, presentations & webcasts
Regulatory news
Shareholder meetings, circulars & prospectuses
Financial calendar
Corporate governance
Board committees
Investor contacts
Analyst coverage and research reports
Share price information
Warning to shareholders
Press releases
Contact form
AAV platform
We work across key viral vector delivery systems including adeno-associated virus (AAV) to provide innovative solutions to cell and gene therapy biotechnology and biopharma companies.
We have built a sector leading lentiviral delivery system, LentiVector ® platform which is already used in commercially available treatments.
Discover Oxford Biomedica - a leading gene and cell therapy with over 25 years of experience.
Get in touch
Dr frank mathias to join oxford biomedica as new ceo on 27 march 2023, board change, oxford biomedica to present at 41st annual j.p morgan healthcare conference, oxford biomedica solutions forms new partnerships with three biotechnology companies.
More press releases
Our viral vector platform is enabling our customers to bring next generation treatments for serious diseases to market.
OXB is an innovative leading viral vector specialist – Lenti, AAV, Adeno and beyond - focused on delivering life changing therapies to patients.
Latest annual report
Go to downloads
Sign up for email alerts Go
Investors Go
Pipeline Go
Contact us Go
Cookies on Companies House services
We use some essential cookies to make our services work.
We'd also like to use analytics cookies so we can understand how you use our services and to make improvements.
You've accepted analytics cookies. You can change your cookie settings at any time.
You've rejected analytics cookies. You can change your cookie settings at any time.
We use cookies to make our services work and collect analytics information. To accept or reject analytics cookies, turn on JavaScript in your browser settings and reload this page.
Please press ENTER to search
OXFORD BIO LIMITED
Company number 12661410
Company Overview for OXFORD BIO LIMITED (12661410)
Filing history for OXFORD BIO LIMITED (12661410)
People for OXFORD BIO LIMITED (12661410)
More for OXFORD BIO LIMITED (12661410)
Next accounts made up to 30 June 2022 due by 31 March 2023
Last accounts made up to 30 June 2021
Confirmation statement
Next statement date 10 June 2023 due by 24 June 2023
Last statement dated 10 June 2022
Nature of business (SIC)
64304 - Activities of open-ended investment companies

Challenge Testing
EU Cosmetic Regulation Updates
GB Cosmetics Notification Portal (OPSS)
Dermatological Testing
Calculating Percentages
Testimonials
Restrictions and Allergens
Stability Testing
Preservatives
Preservative FAQs
Good Manufacturing Practice (GMP)
Responsible Person
CPNP Notification
Product Information File (PIF)
Methylisothiazolinone
Heavy metals
SPF Testing
Clinical Studies
Research – Methylcobalamin
Clinical Diagnostic Test Services
Purchase Nutritional Reports
Purchase supplements
Vitamin B12 in the Press
Resources – Vitamin B12
Privacy Policy
Terms & Conditions
Purchase Supplements
Oxford Biosciences
Safety assessment, analysis, research & testing.
We offer the most comprehensive and affordable Cosmetic Product Safety Reports available with the fastest turnaround time in the industry, for clients worldwide. We also offer in-house Microbial Challenge Testing, and the most affordable UK, USA, and EU Responsible Person services worldwide.
Cosmetic Product Safety Reports
Uk & eu rp services.
Do you need Responsible Person services? We are global!  We offer the most affordable UK, USA, and EU-based Responsible Person services with the fastest turnaround time in the industry. Click here for more information.
We are on the panel at the Safety in Beauty Conference February 27, 2023
FDA: Banana Boat sunscreen recalled – cancer risk January 31, 2023
Regulation 2009/1223 and the Cosmetic Products Enforcement Regulations 2013: Great Britain January 10, 2023
We produce high-value chemicals using patented enzyme technology
Our first product is natural nootkatone, the flavour and scent of grapefruit.
Our first products will be flavours and fragrances.
Our products
Find out more about our extensive library of patented cytochrome P450 enzymes.
The technology
Find out more about Oxford Biotrans and the people behind the business.
Latest news
Cyclic amine activation: nature synthesis article.
Please see the article out of our academic founder Prof. Luet Wong's lab, for some exciting examples of cyclic amine CH activation by P450BM3 variants
Cookies on this website
We use cookies to ensure that we give you the best experience on our website. If you click 'Accept all cookies' we'll assume that you are happy to receive all cookies and you won't see this message again. If you click 'Reject all non-essential cookies' only necessary cookies providing core functionality such as security, network management, and accessibility will be enabled. Click 'Find out more' for information on how to change your cookie settings.
Read the video transcript
The BioEscalator
The BioEscalator, Oxford University's Biotech incubator, provides lab space and entrepreneurial support for high growth startups.
Oxford's Old Road Campus is home to many of the University's world-class institutes and departments, with 8500 staff and students tackling the full range of medical health challenges across the world. The BioEscalator builds on this success by nurturing early-stage biotech companies through to sustainability, by facilitating collaboration with NHS and academics, to build a community of entrepreneurial medical scientists and innovators.
Our focus is on getting more discoveries out of the lab and into patient care by providing fully equipped shared facilities allowing your company to start innovating from the moment you move in.
Latest Updates
Oxford Cancer Analytics raises $3.7M led by Eka Ventures to revolutionise liquid biopsy and early cancer detection
10 January 2023
Oxford Cancer Analytics is pioneering a new generation of blood-based liquid biopsy tests for early cancer detection. It has announced the completion of an additional seed financing round, led by Eka Ventures, with participation from LifeArc, MegaRobo Technologies, Oxford Technology Management, and value-add individual investors. The Oxford and Toronto-based company has raised $5.5M to date. It will invest in expanding its first-in-class international studies and developing products for the deadliest cancers that can benefit most from liquid biopsy early detection.
Oxford Cancer Analytics part of Oxford team that aims to detect lung cancer early via a simple blood test
16 December 2022
A team of Oxford scientists and clinicians has launched a study to detect the early stages of lung cancer using a blood test and machine learning. The team from Oxford University Hospitals (OUH) NHS Foundation Trust, the Oxford Radcliffe Biobank and the local spin-out company Oxford Cancer Analytics (OXcan) will recruit 200 participants to identify cancer biomarkers - molecules such as proteins found in blood that are a sign of lung cancer. Oxford Cancer analytics joined the BioEscalator community in June 2022.
Alethiomics and Infinitopes shortlisted in the New Startup of the Year category for the Cancer Research Horizons Innovation & Entrepreneurship Awards 2022
5 December 2022
Alethiomics is uncovering new biology to discover and develop life-changing treatments for patients with blood cancer, and Infinitopes is identifying hidden tumour targets, enabling the creation of high-efficiency vaccines.
Upcoming Events
Optimise your lab operations and improve lab sustainability
Thursday, 09 March 2023, 12pm to 1.30pm
A 30-minute seminar followed by a pizza lunch on the topic of lab sustainability. Be efficient. Be sustainable.
OBN BioTuesday: The importance of getting your company story right from the start
Tuesday, 14 March 2023, 6pm to 9pm
During this BioTuesday event, OBN will gather thought leaders from all corners of the life sciences industry to provide their views, practical know-how, experience, and guidance on the importance of getting your company story right from the start.
BioEscalator Mini Supplier Show
Tuesday, 21 March 2023, 10am to 3pm
Attending companies: Tebubio, Cryologyx, and Ichor Bio.
BioEscalator Bulletin no.6
Our Location
BioEscalator Innovation Building, University of Oxford, Old Road Campus, Roosevelt Drive, Oxford, OX3 7FZ
PSE Announcement
Due to the prodigious response to our press release regarding the Prostate Screening EpiSwitch® (PSE), we wanted to give everyone a quick update. Currently, the PSE is not commercially available, and no clinical trials are underway. We are working hard to bring this important test into the clinical lab for routine diagnostic testing. For more information regarding the PSE, please check out our press release and published article in Cancers. Thank you for being so supportive, and please check our website for future updates on this subject.
Oxford Biodynamics PLC
Commercializing episwitch ® 3d gene regulation for precision medicine.
Oxford Biodynamics' portfolio of clinical smart tests based on EpiSwitch® technology aims to help people face the most challenging health decisions with confidence and tackle the rising costs of healthcare.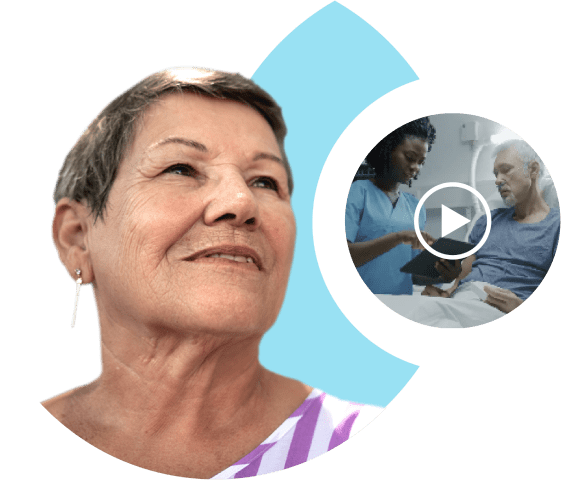 A leap forward in treating cancer
A first-of-its-kind blood test to provide guidance on navigating the toughest challenges associated with use of an essential, widely-used class of cancer therapies: Immune Checkpoint Inhibitors.
Now every patient can benefit from the world's first test to assess the probability of therapeutic success of checkpoint inhibitor therapy with high accuracy.
Vast, previously untapped data critical for health unlocked by the EpiSwitch platform
Enabling 3d genomics for precision medicine at scale.
The EpiSwitch platform is uniquely capable of reproducibly translating 3D genome regulation for clinical application.
In The News
To view and search our latest featured news, visit our in the news page.
Breaking the Silence
Quin Wills on ending liver disease as a silent killer.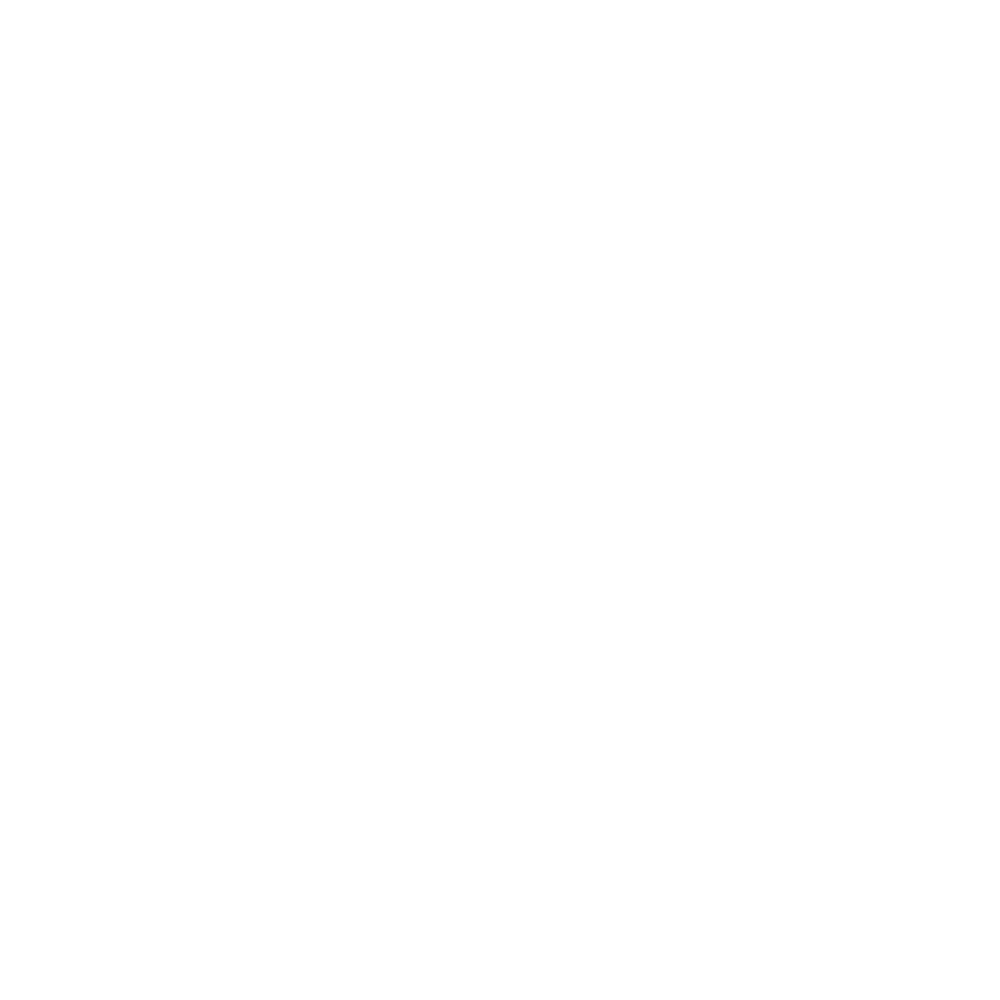 At Ochre Bio, we're developing therapies for the biggest liver health challenges, from increasing donor liver supply to reducing cirrhosis complications. We're obsessive about...
Deep phenotyping livers at scale…, and designing precision rna therapies to reprogram them…, to regenerate human livers outside the body., chronic liver disease is the only top ten global killer on the rise, "liver disease is the third leading cause of premature death." uk health security agency, july 2021.
Jack O'Meara on how improving outcomes for liver transplant patients is a first step towards treating chronic liver disease 
Built on decades of leading genomics and drug development experience, Ochre's scientific teams are committed to making healthy livers available for patients everywhere.
We named Ochre Bio in honour of Nobel laureate, Sydney Brenner, for his remarkable scientific creativity. He passed away in 2019, the year Ochre was founded. We are a team who live by Clarke's, Murphy's, and Wheaton's laws.
Owen Reilly
Sachin patil, michal matuszewski, esther arnaiz gonzalez, christine becker, thomas ormsby, raphael castellan, anthony beucher, alice preston, cheng-yuan yang, emmanuelle bitoun, ines mateus, jacinta tsao, kenny moore, fleur palmer-paquis, duygu yilmaz, robert mart, calum irwin, nick taylor, amita gupta, carlo ceresa, nina owen-simon, robert cosenza, rory cunningham, valentina greto, ashley hoffland, fabio sanna, francesca flintoft-burt, jack castle, jack o' meara, lisa avenell, paul foster, shaysha rastogi, stephanie barnett-dean.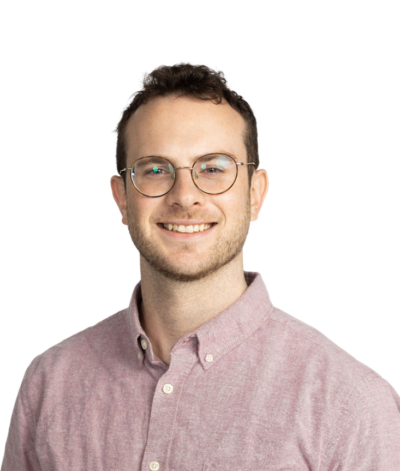 Reseach Associate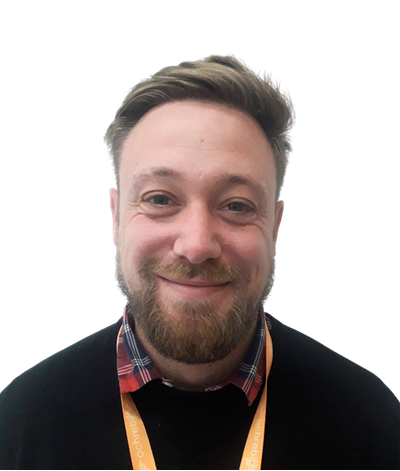 People & Culture Manager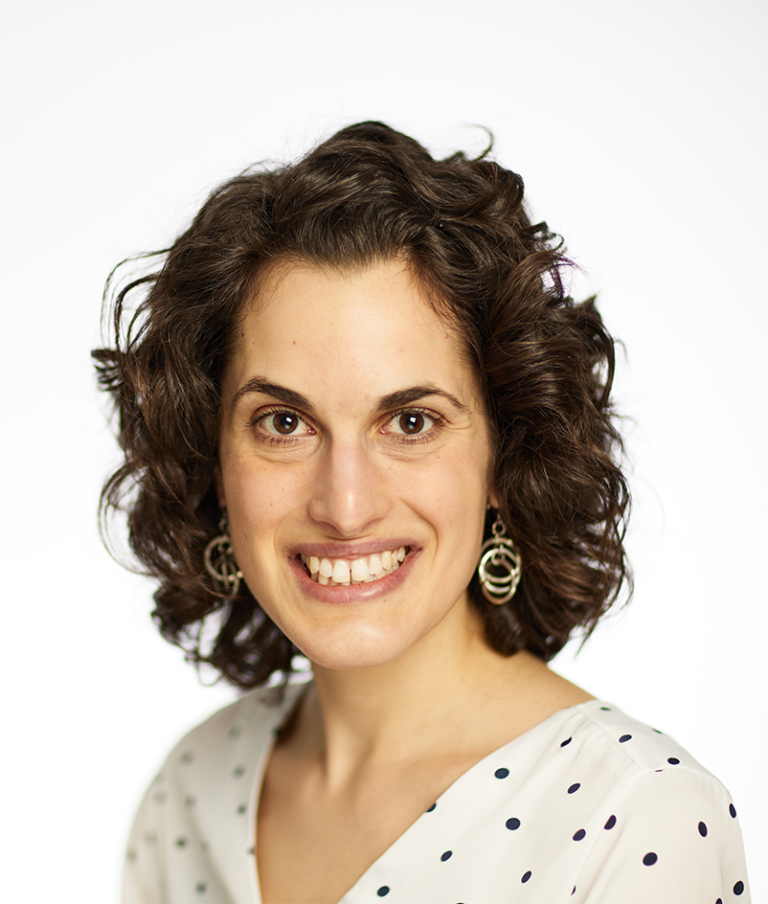 Director, Preclinical Development
News & Announcements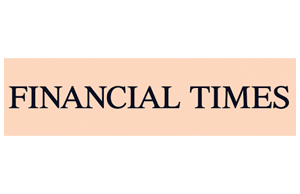 Oxford biotech raises funds to make RNA treatments for liver disease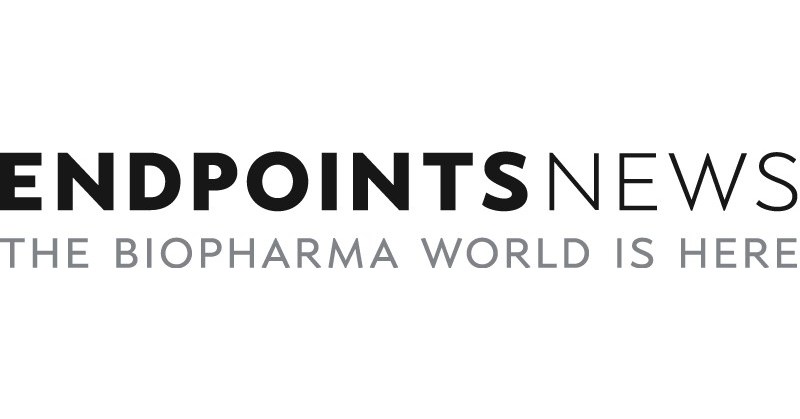 A liver disease upstart with some global connections and a new R&D strategy reaps a $30M launch round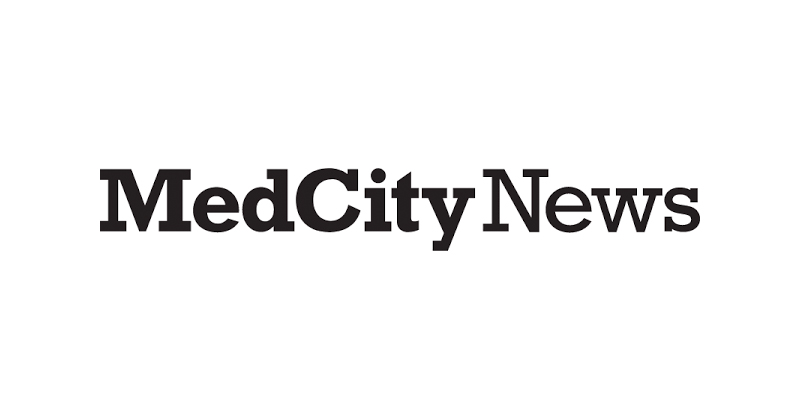 RNA therapies startup Ochre Bio lands $30M to take on chronic liver disease
Ochre ideas, think you'd like to join our team, work at ochre, subscribe for updates.
© 2022 Ochre Bio
All Rights Reserved
All Regular Disclaimers Apply  
Privacy Policy
Designed by BKW
Join our Mailing List
This website uses cookies to ensure you get the best experience on our website. view our policy here..