Overview of Eckerd
Directions & Map
Sustainability
COMMUNITY ENGAGEMENT
For the Public
Service-Learning
OUR HISTORY & TRADITIONS
Mission & History
FACTS & FIGURES
A "College That Changes Lives"
Common Data Set/Fact Sheet
Eckerd on U-CAN
Economic Impact
Organizational Chart
Student Achievement
Student Consumer Data
Value of Liberal Arts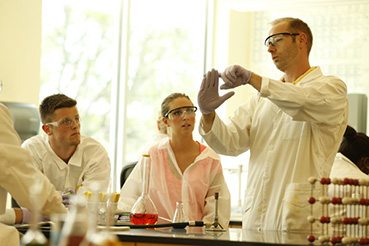 Academics Overview
LIBERAL ARTS EDUCATION
Autumn Term
Faculty Mentors
Human Experience and First-Year Experience Seminar
Reflective Service Learning
Senior Capstone
Speaker Series
Writing Excellence
MAJORS & MINORS
WAYS TO REALLY EXCEL
Ford Apprentice Scholar Program
First-Year Research Associateships
Honors Program
Honor Societies
Peace Corps Prep
Tutors, Academic Coaches & Centers
INTERNATIONAL EDUCATION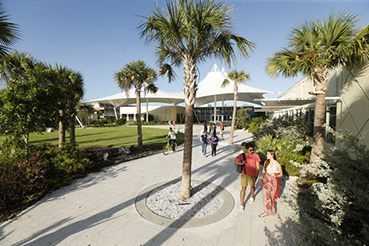 Admissions Overview
Financial Aid and Scholarships
Meet Your Counselor
Request More Info
Talk to a Triton
Plan a Visit
Virtual Tour
International
Explore Eckerd Days
New Student Guide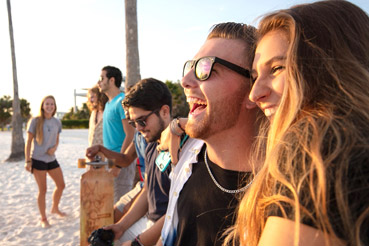 Campus Life Overview
Health & Wellness
Housing & Pet Life
Inclusive Engagement
International Life
Religious Life
Student Orgs
Club Sports & Intramurals
Recreation Facilities
South Beach
VOLUNTEER & WORK
Career Services
Search-and-Rescue
Give & Engage
CAMPUS – Directions & Map
CAMPUS – Sustainability
COMMUNITY – For the Public
COMMUNITY – President
COMMUNITY – Service-Learning
FACTS – A "College That Changes Lives"
FACTS – Common Data/Fact Sheet
FACTS – Eckerd on U-CAN
FACTS – Economic Impact
FACTS – Org Chart
FACTS – Student Achievement
FACTS – Student Consumer Information
HISTORY – Mission & History
HISTORY – Traditions
Value of the Liberal Arts
Global Education
Majors & Minors
Apply – First-Year Applicants
Apply – International Applicants
Apply – Transfer Applicants
Apply – FAQ
Enroll – Deposit
Enroll – Explore Eckerd Days
Enroll – New Student Guide
Financial Aid & Scholarships
Visit – Plan a Visit
Visit – Virtual Tour
Live – Dining
Live – Health & Wellness
Live – Housing & Pet Life
Live – Inclusive Engagement
Live – International Life
Live – Religious Life
Live – Student Orgs
Live – Sustainability
Play – Club Sports & Intramurals
Play – Recreational Facilities
Play – South Beach
Play – Waterfront
Volunteer & Work – Career Services
Volunteer & Work – Search & Rescue
Volunteer & Work – Service-Learning
Support your major with a minor in Journalism
Eckerd students from all majors are discovering the benefits of a Journalism minor at Eckerd College.
A Journalism minor provides future employers with evidence of your ability to:
Publish quality writing under the pressures of a deadline
Problem-solve through tough ethical issues
Effectively manage your time
Copy edit and use the latest in software programs such as Indesign and Photoshop
Lead a team, if you're one of The Current's editors
The journalism minor consists of four core courses and one elective. The four core courses are:
CW 220A Introduction to Journalism
CW1 300A/CW2 300A Internship with the Current (two semester course)
CM 360A Media Ethics
CW 204A Creative Nonfiction.
The elective must be chosen from the following courses:
AR 244 Digital Photography (prerequisite AR 101A, AR 102A, or AR 229A)
AR 322 Advanced Photography Critique (prerequisite AR 229A or AR 244 and permission)
CM 306 Gender, Sexuality, and Media (prerequisite CM 101)
CM 221A Media and Society
CM 223 Argumentation and Debate
CO 200E Writing the Environment
CO 328 Advanced Research Writing
CO 122 Analytic and Persuasive Writing
CW 320 Advanced Journalism (prerequisite CW 220A)
CW 348A Feature Writing (prerequisite CW 220A or CW 204A)
Students majoring in Communication may only count CM 360A Media Ethics for their major and the journalism minor. Students majoring in Creative Writing and seeking the journalism minor are not allowed to count the same workshop courses for both the major and minor. Students choosing to minor in both Journalism and Creative Writing cannot overlap courses to meet the requirements.
CW 204A Creative Nonfiction
One elective is required from the below approved courses.
AR 244 Digital Photography (prerequisite AR 101A or AR 102A or AR 229A)
Independent Studies
Sports Journalism
Literary Journalism
Social Media Marketing
Copy Editing
Web Journalism
Multimedia Journalism
The Current
The official student newspaper of eckerd college.
Check out our award-winning student newspaper, The Current
Malena Carollo '14 Major: International Relations Minor: Journalism Hometown: Lake Forest, California
"The skills I've learned at The Current prepared and qualified me for an internship at the Institute on Political Journalism…as well as a freelancing position at the  Tampa Bay Times ."
Christina Lutz
Special Events and Trips
Success After Eckerd
Why Creative Writing at Eckerd?
Days of workshops, panels, and more at the Writers in Paradise Conference
"I learned more about the craft of writing in my undergraduate creative writing workshops at Eckerd College than I did in the graduate workshops that earned me my MFA."
Jay Baron Nicorvo '99 Author of 'Deadbeat' (Four Way Books, 2012) and 'The Standard Grand' (St. Martin's Press, 2017) Majors: Creative Writing, Literature Hometown: Sarasota, FL
Artistic Achievement Scholarships are available to creative writers
Check out our brochure for printable overview of our Creative Writing program
St. Petersburg, Florida 33711 800.456.9009 or 727.867.1166
Accessibility | Directory Directions & Map | MyEckerd Portal Non-Discrimination | Privacy Report It