The Ultimate Guide to Writing LinkedIn Articles
This post may have affiliate links, which means I may receive commissions if you purchase through links I provide. Read the full disclosure .
With over 660 million users across 200 countries, LinkedIn is one of the most revolutionary social media platforms ever created for professionals. Unlike the truncated headlines of Twitter, LinkedIn offers a very different focus. It also provides a distinct approach that separates it from Facebook's personalized statuses or Instagram's photo experience.
LinkedIn is not just the platform where job-seekers and professionals can find jobs at their dream companies but it is also the go-to place to learn more about their niche from other experts. This is one reason why, as a LinkedIn user, you'll need to be regularly writing LinkedIn articles to gain credibility within your industry.
What Makes LinkedIn Unique?
As a LinkedIn user, you have the opportunity to share your knowledge and expertise with your connections as well as followers. By writing LinkedIn articles and posts, you can grow your credibility and outreach. Not only that, but you can strategically post well-written and thought-provoking comments on the posts and articles of industry leaders to ensure your voice is being heard.
Renowned author and entrepreneur, Neil Patel, claims that content is excellent for boosting brand awareness or lead generation . This means that writing LinkedIn articles brings people closer to the types of solutions you're offering.
It is important to understand that people base their opinion on what a person portrays. So, instead of spouting off facts, focus on what you're bringing to the table. How are you providing your followers with solutions? Are your solutions based on dedicated research and experience? By connecting with your audience through thought-out and helpful content, you will be viewed as an expert in your niche .
As a LinkedIn user, you are aiming to become is a "thought leader" – a term which, according to Business News Daily, is only achieved with enough expertise, insight, and valuable perspective in a given area. These are three aspects that allow hard workers to build experience and cultivate credibility over the long term. By developing thought leadership, you're aiming to become someone who others – even veterans – look up to for answers.
So, what is really behind the act of becoming an industry thought leader on LinkedIn? What method will get you from where you are now to having a few thousand connections and followers who care about what you say? What steps do you take?
If you want to make the most of your LinkedIn content and become an industry thought leader, you're in the right place. This is precisely what you're going to learn in this ultimate guide to writing LinkedIn articles.
To start off, we're first going to clarify the difference between writing LinkedIn articles and posts. Next, we'll dive into the details of a content strategy geared toward growing thought leadership. This strategy will include ways to connect with your audience, how to schedule content publishing, and how to structure your writing style.
Writing LinkedIn Articles vs. LinkedIn Posts
LinkedIn articles are different from the standard posts that appear in your feed. Writing LinkedIn articles was added as a way for users to create and promote their own blog-like content. This allows LinkedIn users more freedom to express their thoughts on a particular subject.
For example, articles can contain up to 125,000 characters in length, whereas posts are maxed out at 1,300 characters.
On your profile, articles get greater visibility from the "Articles and activity" box. They remain timeless. This is different from posts which are quickly replaced by your latest comments and status updates.
The layout of articles is also much more engaging for the reader compared to the simplified layout of posts. When you are writing LinkedIn articles, you can use multiple images, headlines, videos, and slides.
If you want to quickly share something short on a given subject, create a post. But if you want to provide detailed information on any given subject, publish articles.
Sound good? Let's begin.
Building a Strategy for Your Content
When it comes to growing as a leader, you need to plan your strategy. But don't expect to nail it from the beginning. Becoming a thought leader requires a lot of patience and even more trial and error.
What's important is you follow a certain strategy to succeed. The goal of your content is not to appeal to a variety of people and preferences. Rather, your goal should be to grow an audience who have similar qualities and preferences. You don't just want to reach people – you want to reach the right people in the right way.
Brafton does a great job of showing us six awesome LinkedIn content strategy examples , in which we learn how Hays, Adobe, MailChimp, and several other companies leveraged their profiles to generate leads and expand their brand awareness exponentially. All of the large companies profiled are writing LinkedIn articles to educate their audiences and provide value for them.
1. What's Your Goal?
Clarity is essential. Make sure your goal is defined before you start. This is something you'll evaluate monthly, quarterly or annually to assess their reach and level of engagement. Also, don't just write because you need to. Patel advises: "To avoid having your content lost in that pack, create content that stands out, is unique, has a distinct voice, and, most important, offers genuine value to readers." In other words, give value to your audience!
2. Watch Your Metrics
A content strategy must involve a level of market research that is based on your ground zero – the metrics of your own posts. These metrics will evolve as you publish more content. By analyzing your post metrics, you can stay in touch with how your audience interacts with your articles.
3. Share Your Links in the Comments to Boost the CTR
When sharing your LinkedIn article with your connections, the strategy that works for further reach and engagement is, "Link in the first comment." Sharing your link in the comments has demonstrated equal success, sometimes even more, in terms of reach and click-through rates (CTR) compared to when shared in an article.
So, share all your links in the first comment after the article and make sure to tell your readers that they're there. You can also use a catchy call-to-action at the end of the article as a reminder.
Connecting with Your Audience
Many businesses that are marketing online don't connect with their audience . If it's a small business, then it's easy to get tied-up in your day-to-day business activities. This might be okay in the short-term, but in the long-term, you'll need to be aware of your audience's pain points.
Being aware of what your audience likes and doesn't like is the first step to solving their problems and giving them the information they want. You don't need to be your own marketer to handle this. You can easily begin to gauge an audience by measuring reactions to articles.
The following is a small list of ways to get reactions from your readers. By doing any of the following, you'll be more in tune with how your audience is engaging emotionally with your content without directly asking them:
Add a Call-to-Action
Make the most of your copywriting talent and add a call-to-action (CTA) at the bottom of every article! It doesn't matter if you have covered everything in the article and contributions are unnecessary. Always ask readers to follow, like, comment or share what you've created for them. Ask them a related question or to share their own insight. Ultimately, though, you want to lead them to your website. In a Forbes article, contributor Bruce Kasanoff talks about how engagement is what matters, not just views . Keep viewers more engaged with what they read by asking for interaction.
Talk to Them Personally
Replace impersonal words with personal ones. It's much more reassuring when a reader feels like you're talking with them rather than at them. Your audience will feel more relaxed when you provide clear examples and more personalized language. This can be especially potent since LinkedIn is very business-oriented. Practicing the Seven C's is a first step to communicating effectively – be concrete, coherent, clear, committed, consistent, complete, and courteous.
Don't Be Afraid to Interact with Commenters
Don't share the article and be gone. Let them know that you're there. Read their replies and respond. This is not only an effective CTA, but also a great way to enhance the quality of interactions and bond with your LinkedIn connections.
Pro Tip: Thanks to LinkedIn's algorithm, an article becomes more popular as it receives more comments . So, don't be a lone wolf on this highly-populated social media platform.
Get Comfortable Using Information from Other Articles
However, there should be a healthy balance between external information and original content. Remember that you want to project your own voice, and this can only be done by performing your own research, speaking of your experiences and outlining your personal results and accomplishments.
Don't Go Overboard When Talking About Yourself
It can feel right to beat your own drum since it's your profile. But when you talk about yourself too much, you can become an unlikable figure to a large proportion of your readers. In an insightful short article in The CEO Magazine, writer Genevieve Muwana explains that there are better ways to show confidence in a subject than by bragging – such as "…a conversational speaking style, a splash of unique personality and a touch of enthusiasm."
There's a Right Way to Post Your Content
If writing LinkedIn articles was just a matter of setting up the copy, clicking "publish" or "post" and waiting for the likes, comments, and messages to flood in, this guide (and every single one similar to it) would be unnecessary. But it's not that simple, of course.
In the real world, every single parameter involved in the submission of a social media post can cause significant effects on its overall performance. Added to the fact that there are hidden algorithms in place to ensure that you get just enough reactions to not call it a failure, but not enough to name it a success either.
In truth, even the simple and straightforward act of putting content on your profile requires a level of expertise that you need to develop over time.
There are certain factors to consider when maximizing how you post your LinkedIn articles:
Set a Schedule for Your Articles
Every audience is different and has its own behavioral patterns. You should have an idea of when your readers are most likely to be online after posting a few articles and viewing the activity. Post your content when your readers are mostly online. Make sure to set reminders or find a post scheduling tool to help you do this.
Distribute Your Content Efficiently
Share your LinkedIn article on other social media platforms. Think of it as diversifying your portfolio. Post the article on your Twitter, Facebook, personal blog or Medium account if you have one. By doing this, you can expand your reach so those who don't use LinkedIn can stay connected to you – or find you!
Use the Right Hashtags
This is important if you want your visibility to be at its highest when posting. While many people will come across you having searched for your title or name, others will find your content by following a hashtag. Hootsuite offers plenty of insight on how to correctly use hashtags on LinkedIn. For example, it explains that #you #don't #need #to #hashtag #like #this. Make sure to use hashtags that are big in your niche and not just popular on the platform. Location hashtags can also be efficient if you're aiming at a limited geographical area.
Take Advantage of an Expert with Many Followers
The experts in your niche are a channel for you to distribute your content and improve your reach, even though they might not know it. Pick an expert who has a lot of followers and comment on their posts often to push high-quality comments to as many people as possible. Don't make any grammatical mistakes and try not to be controversial, but not boring or neutral either – just be authentic. You may even get a reply from the expert, which will pique the interest of other commenters.
Watch the Engagement on Each Article
Having the power to look back and see what errors were made in your initial stages will guarantee you a higher percentage of success later on in the game. Ryan Stott also talks about how his study that analyzed followers versus view rate demonstrated that, on average, 21 percent of a user's followers will actually click through to an article posted on the user's profile. He also goes on to reveal that his study helped him conclude that the engagement rate of an article (i.e. likes, comments, and shares) is also around 21-22 percent of the number of followers and that the lowest engagement rate is typically around 18 percent when users are active.
Reference Your Article
Finally, during social conversations related to your article, don't miss the chance to reference it. Like a compass, guide your audience to read it. This way, you will get more views for your content and raise awareness about what you're doing in your industry.
Writing LinkedIn Articles as a Leader
All the tips above are useful if you've already got content. But what if you aren't necessarily ready to execute your marketing strategy and the writing isn't ready?
No article produced by a thought leader in any industry can be good enough if it isn't well-researched and written to a level that a professional expects to see on their LinkedIn feed. This is especially true if you're in a more technical-leaning industry.
But fear not: you don't have to possess the writing skills of Edgar Allen Poe or the technical vocabulary of Stephen Hawking to write well. Writing LinkedIn articles like a thought leader is about knowing the best ways to communicate your message. You'll also want to provide your readers with a solution to their problems. After all, what you want to create is content that helps and enriches those who read it.
If you want the best results from your articles, it's time to start considering these five points:
1. Capture Attention Quickly with a Great Headline
This is what every article on the internet counts on – turning the head of the reader towards its content. How do you accomplish this, though? Pretty simple. Have a clear, concise, and informative headline. No splashy headlines or clickbait.
Once the reader gets past the headline, make sure the article is actually informative and not a repetition of what they already know. Most importantly, link the article to your profile. This is especially important if it can answer the questions posed by future clients. It's also a great way of leveraging your content for the best growth as a thought leader .
2. Balance Your Article with Images
There are few things more boring than reading a wall of text without any eye candy. If your article doesn't have images, graphs, tables or infographics, then it might not be read. The average person just doesn't want to read through blocks of text to understand what you're talking about. It's in your best interest to provide them with pictures that describe what is being said. You could also use a good header image to open up the article, and any graphs or tables necessary to demonstrate any results or data.
3. Split Your Article up by Using Subheadings
Don't hesitate to give detailed information in your article. But avoid extremely long blocks of text. Apart from balancing articles with images, use subheadings to avoid inciting boredom in your readers. Split up your article into sections that highlight important terms and suggestions .
4. Bullet Points and List-Type Articles Are Lifesavers
It doesn't matter how old and how cliché they may seem – articles based on "5 Things That…", "3 Ideas for…", "Top 10 Ways to…" and "9 Mistakes Made by…" are still the most effective way to get views and engagement. People like numbers: it's just the way they find writing easier to digest. A list article, no matter the number of points it offers (or if they're an even or odd number), is always a great source of traffic for your profile.
5. Long, but Simple to Read
It may seem counterintuitive but apparently, these are three excellent tips to ensure you receive more views: write long articles, fire up your connections and followers with your articles but avoid using complicated lingo.
Writer Paul Shapiro assessed 3,000 LinkedIn blog articles and found that articles around 1,500 to 2,000 words and beyond were those getting the best results in terms of LinkedIn views. He also discovered that the articles with a score on the Flesch-Kincaid Reading Ease Test of 80 to 89 (AKA, easy to read for an 11-year-old child) were the ones that got the most engagement. Plus, readers were happier when the writer kept it simple.
In conclusion, effective writing can be hard. Gather your resources. Do adequate research. Then, start by creating an attention-grabbing headline, have a well-written and informative article, balance with pictures, and keep your choice of words simple.
Getting Started on Writing LinkedIn Articles
If your intention is to become a thought leader, first work on having an all-star LinkedIn profile. Then, consider and plan your content strategy based on this ultimate guide. On what subject do you want to be seen as a thought leader? When will posting bring the most value to your audience's feed?
It might seem daunting, but do not fear. The most important step isn't any of the previous tips. Instead, it's simply getting down to writing LinkedIn articles. It'll seem difficult to start, but the most important thing is to just do it, get your first one published, and it gets easier from there.
Related Posts
Leave a Comment Cancel Reply
Save my name, email, and website in this browser for the next time I comment.
- Content That Converts -
Hire a professional blog writer.
Check out my Ultimate Guide to Hiring Freelance Blog Writers to learn more about what to look for in a new writer, how to craft an effective job listing, where to find writers, and how a dedicated blog writer can help you solidify your marketing strategy.
If you're ready to hire an experienced, professional freelance writer for your blog and article writing, or if you need a guest blogger, contact me today.
How to write and post your own article on LinkedIn with the site's article-publishing tool
You can post an article on LinkedIn with the platform's article publishing tool, where you're able to write and publish your own article to share in-depth expertise with your network.
The feature isn't available in all geographic areas, and if you don't have access, you'll only be able to use the regular posting feature, which has a lower character limit.
If you aren't interested in writing your own article, every LinkedIn user has the ability to share news articles by linking to them through the regular posting feature.
Posting articles on LinkedIn can help you share your professional knowledge with your connections and gain followers on the platform, all while growing your network.
Many LinkedIn members have the ability to use the article publishing tool on LinkedIn, where it is possible to write your own article that can be up to 125,000 characters long. However, some users may not have access to the tool, as LinkedIn notes that it is not available in all geographic areas .
If you don't have the ability, you could still create or share articles within the regular posting feature , which is available to all users with a limit of 1,300 characters.
If the article publishing tool is available in your area, here's what you'll need to do to post your own article on the platform.
How to post an article on LinkedIn
1. Go to linkedin.com and log into your account, if necessary.
2. Click "Write an article" located in the post creation box in the middle of your homepage.
3. Write or paste in your article, add a headline, image, and format as desired, then press the blue "Publish" button in the top right corner of the screen.
4. Confirm your choice by clicking "Publish" again in the pop-up window.
Once you post an article, it's added to the "Articles" section of your profile. It will be shared with your connections and followers in the newsfeed (and sometimes shared as a notification), and those who don't follow you can do so from the published article.
You can also go back in and edit your article if you spot a typo or want to rephrase something, or share it to your other social media accounts once it's published by pressing the share icon at the end of your article or next to your author's byline.
Related coverage from Tech Reference :
How to create a company page on linkedin to promote your business and post job openings, 'how much is linkedin premium': a cost breakdown of all 4 of linkedin's paid membership tiers, how to post on linkedin to share job news, articles, and more with your network, and edit or delete your posts, how to post a job on linkedin, so candidates can apply for the position directly through the platform, now watch: why it's so hard for millennials to buy homes.
25% OFF ALL PLANS FROM NOW UNTIL JANUARY 15 – USE CODE NYEDGAR25 IN CHECKOUT
Pros and Cons of Writing Articles on LinkedIn Instead of Your Blog
710 Comments
When you pop on over to your LinkedIn Feed , you probably see this enticing lil' button right at the top:
Question is, do you ever use it?
Should  you?
LinkedIn's on-site publishing platform is convenient, but when you also operate a blog for your business , it can feel a little redundant. You might find yourself wondering –
"Do I need to bother publishing on LinkedIn at all if I already have a blog of my own?"
The good news is, there's actually an answer!
The  bad news is, that answer is a resounding " maybe ."
(It'll make sense soon, we promise.)
So, what's the deal – should you be taking advantage of publishing on LinkedIn?
Or is it a total waste of time compared to maintaining a blog on your company's website?
Let's take a look at some of the major pros and cons of publishing articles on LinkedIn, and you can decide for yourself.
Starting with…
Pro: LinkedIn shares your content with a relevant audience for you
When you write a blog post for your own website, it's your responsibility to share that content – on social media, in your email newsletter , by printing it out and attaching it to the leg of a carrier pigeon, whatever.
When you write an article directly on LinkedIn, though, LinkedIn shares that article  for  you – specifically, with your connections and anyone who follows you .
(The downside is they won't share your published articles with ALL of those people. More on that in a second.)
You can also add hashtags to your post before you publish it, which will make it easier for LinkedIn users searching for articles on specific topics to find yours:
On the one hand, this all sounds pretty convenient!
But on the other hand…
Con: There's a lot of competition out there – like, RIGHT there
The nice thing about your blog is that it's your publishing platform and well, you're the only person who posts on it.
(Or at least, you're  in charge of who posts on it.)
But when you post an article on LinkedIn about, say, #productivity, that article is being weighed against every OTHER article about #productivity.
(That means being passively discovered by people who just so happen to be searching for content like yours isn't really a sure thing.)
And then there's the algorithm-based stuff.
Just like Facebook , LinkedIn's content distribution is governed by a complex algorithm that weighs factors like user engagement when it's deciding how big your audience should be.
So in a perfect world, LinkedIn would just drop your content in front of every last person who'd enjoy reading it – but in reality, its distribution system combines the heavy competition of search engines like Google with the algorithmic unpredictability of the Facebook News Feed.
(Which can be a little frustrating. It's okay to admit that.)
Does that mean you shouldn't post articles on LinkedIn at all?
Absolutely not!
But it  does mean that its distribution system isn't as idyllic as it might sound – and publishing there doesn't necessarily guarantee you a big audience.
That said…
Pro: A LinkedIn article is still super shareable
Just like you'd take it upon yourself to share and promote the posts on your website, you can share and promote the articles you write using LinkedIn.
For starters, LinkedIn articles have convenient  share options built in:
You'll also notice that the URL slug is clean and simple, too – perfect if you don't already use a URL shortener of your own when you share on social. ( Here's why that matters so much. )
If you want to be shareable, though, you might need to adjust your LinkedIn privacy settings.
Head over to your public profile settings  and make sure that your visibility is set to  Public and you've checked  Posts & Activities – you'll need both of those to make your content discoverable and visible to anyone who isn't logged in to LinkedIn.
But while it's great that your LinkedIn articles are effectively as shareable as any blog posts on your own website, there's still a lot they can't do.
Con: LinkedIn articles offer a lot less control
LinkedIn's publishing interface looks and feels a lot like Medium's – it's simple, clean, and straightforward.
If you're looking for a no-muss, no-fuss writing experience, this is probably a lot like what you're looking for!
If you prefer a little more control over the look and feel of your articles, though, it might leave a lot to be desired.
For one thing, your formatting options in this interface are all pretty limited, so don't expect to do anything too visually distinct – everything from your font styling to your image sizes is locked into a small set of choices.
More importantly, though, LinkedIn articles aren't designed for lead generation – at all.
Writing blog posts on your own website gives you all the freedom in the world to leverage those posts for long-term wins. Adding a sign-up form for your newsletter , for example, can turn someone who reads a single post into someone who reads  every post!
Your website gives you the freedom to incorporate  all kinds of opt-ins , too, like offering free content like downloads or webinar replays:
LinkedIn articles offer a much more isolated experience – like Facebook Instant Articles , the interface is designed to  keep people on LinkedIn , not necessarily to send them to your site or establish a meaningful, long-term connection with your brand that extends beyond this one social network.
(So while you can – and should – promote a LinkedIn article like you would any other blog post, that article is much likelier to be the end of the line for anyone who clicks on it.)
Speaking of the people who click on it…
Pro (and Con): Super simple analytics
If you've ever taken the time to analyze your blog's performance by poring over page after page of data in Google Analytics, there's something you already know very well:
It's super boring.
LinkedIn's article analytics are a lot less complicated, and look a little something like this:
As you can see, LinkedIn gives you a handful of stats about the people who've read and shared your LinkedIn article – but not a lot.
If you prefer to draw the line at seeing how many views an article has tallied or where its readers live, there's nothing wrong with that, and this will suit you perfectly fine!
If you like to dig a little deeper, though, LinkedIn won't give you nearly as much information as your site's Google Analytics  would.
(It's also worth nothing that LinkedIn won't show you cumulative stats for all of your articles – you have to look at each one individually.)
LinkedIn articles vs. your own blog: the verdict
The differences between LinkedIn articles and your own website certainly don't end there, but these major pros and cons should give you a clearer sense of the big picture.
The verdict?
Posting your articles on LinkedIn instead of your website's blog is a lot simpler, and can potentially expand your audience – but it might also be  too simple and limiting for your needs, and that audience is far from guaranteed.
Ultimately, LinkedIn articles can still be extraordinarily useful, but only with the understanding that they'll be useful in a way very different from your own site.
LinkedIn can be a fantastic publishing tool because it's a great place to share your thought leadership or professional lessons learned , but when you're writing blog posts as part of a larger, more complex content strategy, those posts can do a lot more good on your own website.
(And of course, it all depends on your audience, too – but that's a whole separate conversation!)
How do YOU publish a LinkedIn article?
Do you do it at all?
Have you found it useful?
Or is this one of those things that you just kind of ignore?
Share your thoughts in the comments – and if you want to learn more about creating effective LinkedIn articles, check out this post over on OkDork !
Social Share
Get Actionable Social Media Advice (And Not  Too  Much of It!) Get The Dash, your weekly social media to-do list, delivered straight to your inbox.
Never Run Out of Stuff to Post on Social
MeetEdgar scheduling software automatically pulls posts from your content library to keep your social fresh everyday, on repeat.
genel blog gönderil için siteyi ziyaret edebilirsiniz.
instagram takipçi satın almak için siteyi ziyaret edebilirsiniz.
instagram beğeni almak için sitemizi ziyaret edebilirsiniz.
tiktok beğeni satın alma sitesini ziyaret edebilirsiniz.
instagram beğeni satın al ve instagram takipçi satın alma
http://wpinspiration.com/right-mind-creative/
sadsdasdasda
hello world.
https://sco.lt/5VjV1U
dolandırılmak isteyen gelsin.
dolandırılmak isteyen gelsin.ız.
bahis sitesi dolandırıcısıy
fuck google and
Anlık ve son dakika haberleri için hemen ziyaret et. https://teknolojihaberleri724.com/
Anlık ve son dakika haberleri için hemen ziyaret et. https://teknolojihaberle
Anlık ve son dakika haberleri için hemen ziyaret et. https://edirnedehaber.com/
Anlık ve son dakika haberleri için hemen ziyaret et. https://edirnedehaber.com
Anlık ve son dakika haberleri için hemen ziyaret et. https://edirnedehabe
Anlık ve son dakika haberleri için hemen ziyaret et. https://rushaberler.com/
Anlık ve son dakika haberleri için hemen ziyaret et. https://rushaberler.com//
Anlık ve son dakika haberleri için hemen ziyaret et. https://rushaberler.com
Anlık ve son dakika haberleri için hemen ziyaret et. https://rushaberler.com//m/
Anlık ve son dakika haberleri için hemen ziyaret et. https://haberlinux.com/
Anlık ve son dakika haberleri için hemen ziyaret et. https://haberkaynaginiz.com/
Anlık ve son dakika haberleri için hemen ziyaret et. https://haberkaynaginiz.co
Anlık ve son dakika haberleri için hemen ziyaret et. https://haberkaynaginiz.c
Anlık ve son dakika haberleri için hemen ziyaret et. https://39haber.com/
Anlık ve son dakika haberleri için hemen ziyaret et. https://batialanyahaber.com/
Anlık ve son dakika haberleri için hemen ziyaret et. https://batialanyahaber.com/m/
Anlık ve son dakika haberleri için hemen ziyaret et. https://batialanyahaber.com/m//
Anlık ve son dakika haberleri için hemen ziyaret et. https://bingolyenigunhaber
Anlık ve son dakika haberleri için hemen ziyaret et. https://estetik-haber.com/om/
Anlık ve son dakika haberleri için hemen ziyaret et. https://estetik-haber.com/om
Anlık ve son dakika haberleri için hemen ziyaret et. https://hisargazetesi.com/
Anlık ve son dakika haberleri için hemen ziyaret et. https://hisargazetesi.com/com/
Anlık ve son dakika haberleri için hemen ziyaret et. https://hisargazetesi.com/com/om/
Anlık ve son dakika haberleri için hemen ziyaret et. https://hisargazetesi.c
Anlık ve son dakika haberleri için hemen ziyaret et. https://atthaber.com/
Anlık ve son dakika haberleri için hemen ziyaret et. https://atthaber.com/m/
Anlık ve son dakika haberleri için hemen ziyaret et. https://atthaber.com/m/si.com/
Anlık ve son dakika haberleri için hemen ziyaret et. https://haberimyoktu.com/
Anlık ve son dakika haberleri için hemen ziyaret et. https://haberimyoktu.co
Anlık ve son dakika haberleri için hemen ziyaret et. https://haberimyoktu.com//
Anlık ve son dakika haberleri için hemen ziyaret et. https://izmirtekhaber.com/
Anlık ve son dakika haberleri için hemen ziyaret et. https://izmirtekhaber.com
Anlık ve son dakika haberleri için hemen ziyaret et. https://izmirtekhaber.com/m/
Anlık ve son dakika haberleri için hemen ziyaret et. https://sesligazeteniz.com/
Anlık ve son dakika haberleri için hemen ziyaret et. https://sesligazeteniz.com/m/
Anlık ve son dakika haberleri için hemen ziyaret et. https://game-haber.com/
Anlık ve son dakika haberleri için hemen ziyaret et. https://game-haber.com//
Anlık ve son dakika haberleri için hemen ziyaret et. https://game-haber.com///
Anlık ve son dakika haberleri için hemen ziyaret et. https://game-haber.com///si.com/
Visit now for instant and breaking news. https://puffnachrichten.com/
Visit now for instant and breaking news. https://mtlnews24.com/
Visit now for instant and breaking news. https://mtlnews24.com/com/
Visit now for instant and breaking news. https://mtlnews24.com/com/hrichten.com/
Visit now for instant and breaking news. https://mtlnews24.com/com/hrich
Visit now for instant and breaking news. https://dj30news.com/
Visit now for instant and breaking news. https://dj30news.com/ten.com/
Visit now for instant and breaking news. https://dj30news.com/ten.com/.com/
Visit now for instant and breaking news. https://dj30news.com/ten.c
Anlık ve son dakika haberleri için hemen ziyaret et. https://sondakikagazetesi.com/
Anlık ve son dakika haberleri için hemen ziyaret et. https://sondakikagazetesi
Anlık ve son dakika haberleri için hemen ziyaret et. https://sondakikagazete
ilelebet burada!
ilelebet burada!yapabilirsiniz.
Anlık ve son dakika haberleri için hemen ziyaret et. https://sagliklisaglik.com/
Anlık ve son dakika haberleri için hemen ziyaret et. https://sagliklisaglik .
Anlık ve son dakika haberleri için hemen ziyaret et. https://sagliklisaglik.co
Anlık ve son dakika haberleri için hemen ziyaret et. https://saglikvehastalik.com
Anlık ve son dakika haberleri için hemen ziyaret et. https://saglikvehastalik.com/
Anlık ve son dakika haberleri için hemen ziyaret et. https://vansagduyuhaber.com/
Anlık ve son dakika haberleri için hemen ziyaret et. https://vansagduyuhaber.c
Anlık ve son dakika haberleri için hemen ziyaret et. https://tezverenhaber.com/
Anlık ve son dakika haberleri için hemen ziyaret et. https://tezverenhaber.com/com/
Anlık ve son dakika haberleri için hemen ziyaret et. https://tezverenhaber.c
Anlık ve son dakika haberleri için hemen ziyaret et. https://kosgebhaberleri.com/
Anlık ve son dakika haberleri için hemen ziyaret et. https://haberyolcusu.com/
Anlık ve son dakika haberleri için hemen ziyaret et. https://haberyolcusu.co
Anlık ve son dakika haberleri için hemen ziyaret et. https://haberyolcusu.com/.com/
Anlık ve son dakika haberleri için hemen ziyaret et. https://haberimizvarahali.com/
Anlık ve son dakika haberleri için hemen ziyaret et. https://haberbunoktada.com/
Anlık ve son dakika haberleri için hemen ziyaret et. https://haberbunoktada.com/m/
Anlık ve son dakika haberleri için hemen ziyaret et. https://haberbunoktada.c
Anlık ve son dakika haberleri için hemen ziyaret et. https://caylakhaber.com/
Anlık ve son dakika haberleri için hemen ziyaret et. https://caylakhaber.com/m/
Anlık ve son dakika haberleri için hemen ziyaret et. https://www.habereuro.com/
Anlık ve son dakika haberleri için hemen ziyaret et. https://www.habereuro.com
hello my names is tom. very nice content.
Güncel ve anlık son dakika haberleri için hemen ziyaret et. https://www.haberlerdetayi.com/
Güncel ve anlık son dakika haberleri için hemen ziyaret et. https://www.haberlerdetayi.com/.com/
https://www.instapaper.com/read/1508416508
twitter trend topic satın al burada
twitter trend topic satın
twitter trend topic satın a
twitter trend topic
ilelebet giriş işlemleri burada yapılır.
Güncel sorunların çözümleri, teknolojik ürünler ve yazılımlar için önerler, listeler ve daha fazlasını içeren teknoloji sitesi.
instagram takipci satın alma fırsatını kaçırmayın.
instagram takipci satın alma fırsatını ka
instagram takipci satın alma fırsatını
takipçi satın al hizli ve guvenilir.
coin nasıl alınır sorusunun cevabı burada.
bitcoin nasıl alınır dediğiniz an sitemize bakabilirsiniz.
bitcoin nasıl alınır cevabını arıyorsanız buraya bakin.
bitcoin nasıl alınır dediğiniz an s
gorabet- burada.
gorabet- burada.en yeni adresi hizmetinizde.
gorabet- burada.en yeni adresi hizmetinizde
gorabet gorabet en yeni adresi hizmetinizde.ada.
gorabet gercek ve tek dogru
Saglıklı gergi tavan için gergi tavan yapan firmalarla görüşlmesi gerekilmektedir alcıpancı ve bu işi gecici yapanlardan uzak durmanız faydanıza olacaktır.
asdsadsadas
sadsadasdsadsd
hellooosadsahellooosadsahellooosadsahellooosadsa
sdsdsdsadsa
xcxzcxzcxzcx
xzcxcxzcxcxzcxcxz
Bulut Çağrı Merkezi Hakkında İhtiyacınız Olan Her şey OnDialer ile Mümkün! Buluta taşınmanın zamanı geldi. Yeni Nesil Çağrı Merkezi Deneyimi İçin OnDialer'a Geçin!
Canlı bahis, canlı casino, casino, tombala, spor, iddaa, espor ve sanal oyunlar. Hepsi için size tek adres yeter: Privebet!
En Uygun Kedi Oteli Hakkında Hemen Bilgi Al.
Online psikolog ve danışmanlık verdiğimiz süreç boyunca uzman online psikologlar ile olduğunuz yerden anında online terapi alın
Özellikle sert meyvelerin ve sebzelerin suyunu çıkarmak için iyi bir sıkacağa ihtiyaç duyabilirsiniz. Meyve ve sebze sıkacakları, en sert yiyeceklere karşı Yavaş Sıkım Katı Meyve ve Narenciye Sıkacağı
Perhaps you could write subsequent articles regarding this article. I desire to read even more things about it!
Theme.com.tr ile sizlere SEO uyumlu ve Responsive wordpress temaları, Scriptler sunan Theme, mobil uyumlu portal, blog, firma vb. profesyonel temalar üretir.
A real friend is one who walks in when the rest of the world walks out.
Dinamobet bahis sitesinin hizmetleri, kaçak bahis sektörüne getirdiği yenilikler ve firmanın avantajlarını bu yazıdan öğrenebilirsiniz.
Eryaman Veteriner Hastanesi Eryaman Veteriner Hastanesi Eryaman Veteriner Hastanesi Eryaman Veteriner Hastanesi Tüm acil müdahaleler için veteriner hekim gözetiminde hizmet vermekteyiz
IP TV SATIN AL! IPTV, çanak antene ve uyduya ihtiyaç duymadan, yerli, yabancı ve ulusal binlerce televizyon kanalını, maçları, filmleri anlık kesintisiz Blue Gold Tv ile izleyin.
Kişisel Verileri Koruma Kurumu (KVKK), yürürlüğe girdikten sonra kişisel verileri işleyen gerçek ve tüzel kişilere yönelik yükümlülükler getirdi. VERBİS Nedir? Kayıt Süresi, Cezaları ve Mevzuat
hello my name is johnnykhask good your article and comments thank you
thank you very much
thank you very so much
thabks very much good nice
Rusya'ya kargo göndermek istiyor musunuz? Rusya'da akrabalarınız ya da arkadaşlarınız mı yaşıyor? Yoksa ticaret mi yapıyorsunuz? Rusya Kargo Taşımacılığı
Ceza hukuku, suç ve cezaları hukuk dalının kamu alanında düzenlemektedir. Yürürlükte bulunan 5237 sayılı Kanun'da da bahsedildiği gibi ceza hukukunun ve kanunların amacı, kişi hak ve özgürlüklerini, kamu düzen ve güvenliğini, hukuk devletini, kamu sağlığını ve çevreyi, toplum barışını korumak, suç işlenmesini önlemektir.
thanks very good
thank you very much very good
thanks very good website
Kartal Escort ❤️ Pendik Escort ❤️ Kurtköy Escort. kartal escort bayan ve kartal a yakın semtlerde bulunan eskort bayanların platformu.
Teknoloji Haberlerinin Doğru Durağı! Teknoloji haberlerini takip edin, son dakika gelişmelerini okuyun ve güncel haberleri TeknoBizdeyiz ile bulabilirsiniz.
Bir çok random hesap bir çok premium hesaplar birbirinden farklı epin kodları en ucuz alabileceğiniz adres
Thank you for every other informative blog.
Ucuz gergi değil kaliteli gergi tavan tercihinizi gerled3d ile yapabilirsiniz
dis implanti tedavisi rehberi
kedi kısırlaştırma ve scootish fold kısırlaştırma
[email protected]
Pablo ice cold nikotin poşeti yeni başlayanlar için önerilmez. Dil altı kullanıma uygun yeni nesil e-sigara çeşidir.
Kiralık web sayfası sayesinde arama motorlarında ilk sayfada yer alan sektörünüz ve verdiğiniz hizmetle alakalı sayfayı seçerek kiralama yapabilirsiniz.
Kiralık Sayfalar hali hazır web sayfası olmayan veya web sayfası olup da arama motorlarında yaptığı iş ile alakalı yada sektörle alakalı ilk sayfada yer almadığı için müşterilere ulaşamayanlar için en ucuz reklam hizmetidir.
thank you ver much
thanks very much
LYFT ice cool nane aromalı nikotin poşetidir ve dil altına koyularak kullanılmaktadır.
Nikotin poşeti dil altı nikotin torbası.
iqos heets çeşitleri yeni nesi ısıtılarak kullanılan yeni tip elektronik sigara modelidir.
sitenizi yakın zamanda takip etmeye başladım güzel içerikler var
buy instagram mentions, instagram mentions services , instagram mentions
How meta! Thanks so much for sharing this, really love your insights.
Thanks for your kind reply Tom!
Not entirely correct on the 'no webinar replays' front.
If you put your webinar replays into Wistia and then insert into a LinkedIn article you can get people to subscribe to your newsletter (or any other list/offer etc.) in return for watching the video, directly within LinkedIn.
Ok, it's not a pop-up but you can still add an email signup turnstile and various other calls to action.
That's a really clever workaround – thanks for sharing it!
I post it to the blog on my site. And then, post a copy on LinkedIn. Is it bad to duplicate the content? In the grand scheme of things, how badly will Google punish me?
This is how I'd handle it too! Duplicate content is pretty misunderstood. 😉 You could always do a canonical link. Here's a brief video from Google on this: https://www.youtube.com/watch?v=mQZY7EmjbMA
Thanks for sharing this, Kirsten!
We do similar – the key is to decide where you want it indexed. If on your site, you keep ownership, and gain the traffic through organic search. If on LinkedIn, you won't be showing up in search, but more people may see your content for the same search term, due to LinkedIn's obvious advantage with domain authority.
As Kirsten says, if you want it to be with LinkedIn, make sure your blog post has a canonical.
However, if you want your blog to be the authoritative source, you won't be able to put a canonical on LinkedIn! So my advice would be to post to your site, make sure the content is indexed (fetch as Google in Webmaster tools is your friend!) and then only post to LinkedIn once your own post is appearing in search results.
Hope this is helpful, as I say, just sharing what we do!
Fantastic advice – thanks for sharing it! This is a perfect workaround for anyone who wants to really cover all their bases.
Great blog post for those of you writing articles on Linkedin. I still say, write it first on your blog, then share it to Linkedin. I cannot tell you statistically how your articles will do on Linkedin vs. your own blog, but I believe the odds are much better that you will share your blog over and over again and drive traffic to your own site, which is the name of the game, a capture more leads than if you just post on Linkedin. Also you have no portfolio of your own work on your own real estate, unless you track each article you write and document it and save the links. Also, if Linkedin ever changes direction you could lose all of your work if not well documented and saved. I think the better approach is write your original content on your own real estate and then share it to Linkedin and it remains your original content on your own property and nobody can take it away from you and you can do as you wish with it and mold it for lead generation or add video or do whatever design and formatting you wish with it. (This may be my 2nd comment, but I think my first comment did not post.) As many of you know we only share other content if it is original to our site (not published elsewhere or through RSS Syndication, if we share something like a press release that is posted elsewhere, we indicate the original source as well.) Sorry if a duplicate comment.
You make an excellent point about the value of controlling the future of your own content by keeping it on a site you maintain yourself. (Not surprising that a real estate professional has such insight into the risks of building on borrowed land!) The idea of hosting all of your articles in a single place where you theoretically can't control whether or not they all just disappear one day is a content marketing nightmare!
Yes, a website is a property or real estate in my eyes. It is your land and you can develop it into whatever you want it to be. Everything about buildings relates to websites almost exactly. It would be a super bad nightmare, but I bet you most do it and never even think of their portfolio of work. When I blogged for other sites, I would save each blog in a file and also created a spreadsheet to manage them along with the URL where published. I would bet if I go back to those lists the URL are gone and/or not redirected. I find that happens so much. Once a site is changed or updated, the redirects are ignored which is so sad.
It has always been my philosophy to publish on my own site, with some exceptions and share those posts to Linkedin, but not put original content I create on Linkedin first, but rather on my own site and then share it out. I get authors who write posts on Linkedin all of the time and then come to me to also republish them on my blog. I turn them down and say I do not republish any content from Linkedin to my site, but if they have content on their own site, I am happy to syndicate through RSS and insure that post is still referenced as their original post, NOT our post. Maybe I am wrong, but if it is on Linkedin I do not believe in copying back to a blog, but the opposite. What do you think? Write it on your blog then share it to Linkedin. I am even wondering if you can republish to Linkedin articles, but reference the original source? Not sure that is a good idea either. Would love feedback on that one.
You raise some really good questions here – would love to hear what some of our other readers think about cross-publishing content!
We love cross publishing, so long as it is done thoughtfully and with the idea that the content belongs to the author and they should get the credit for it. I have run into other sites taking blogs I have written along with the credit and that is just so wrong.
Leave a Reply Cancel reply
Save my name, email, and website in this browser for the next time I comment.
MeetEdgar simplifies authentic social media automation for entrepreneurs and creators.
Features Pricing Reviews Contact Us MeetEdgar for Digital Marketers MeetEdgar for Bloggers MeetEdgar for Coaches MeetEdgar for Realtors MeetEdgar for Fitness Trainers
Our Company
Careers About Affiliate Program
Blog Social Media Guides Help Center Integrations Customer Stories
Other Stuff
Privacy Policy Terms & Conditions Site Map
theinacademy.com
Content marketing
How to Write Great LinkedIn Articles (With Examples)
On its surface, writing a LinkedIn article may seem unnecessary. It is an unpaid service that has no guarantee of helping advance your career prospects.
However, the truth is that well-written LinkedIn Articles provide many benefits to their authors. The benefits of writing a LinkedIn Article more than make the endeavor worth the time investment.
Otherwise, why are others still doing it? Let's dive in and see what LinkedIn articles can do.
Table of content:
What Is A LinkedIn Article?
Benefits of writing linkedin articles, how to write a great linkedin article, examples of great linkedin articles .
Articles are different from updates . Basically they are longer, in-depth blog liked pieces where you can create and publish on LinkedIn for you to share content about:
Thought leadership
Professional experiences and anecdotes
Industry insights and expertise
Advice for other professionals
Opinions on developments in your field
Content marketing messages in support of your brand
In our own opinion, we see there are three main benefits of writing LinkedIn articles.
Establishes You as a Thought Leader
Something critical in any industry is establishing yourself as a thought leader. Businesses are looking for candidates who are experts in their fields. An article outlining your expertise allows you to position yourself as precisely that.
Candidates could have similar levels of expertise on any given topic. However, from the employer's perspective, the ones who have written a well-researched, competently written article have already proven their knowledge. This gives them a leg up on the other candidates.
Articles Help Grow Your Reach
At its core, the purpose of LinkedIn is to amass relevant connections that allow one to build a network within their field. An excellent article will resound among industry insiders, allowing you to make contact and grow your own network .
Additionally, LinkedIn articles rank on Google. So, if yours does well enough, it will reach those who are searching for particular topics that you wrote about before. If an employer is looking for someone to handle a niche subject for their company, odds are they will reach out to any individual whose name comes up on the first page of the search results.
LinkedIn Provides Detailed Analytics on Articles
Finally, LinkedIn provides detailed analytics to all users who write on their publishing platform. You will know how many people clicked on your article, what areas it generated the most interest in, the careers of those who read it, and much more.
Not only will this help you understand the audience that is looking for information on the topics you are writing about, but it will help you shape your future articles. Detailed analytics let you know if you are heading in the right direction or if you need to change tack for the next one.
If you have decided on writing a LinkedIn article, it is important to make sure it is amazing.
Unfortunately, we do not all write for a living. For those inexperienced in delivering professional quality articles, writing one for all your connections can be concerning. It might feel a bit like being asked to read your essay in front of your class.
But LinkedIn articles are not written exclusively by professional writers. While it may seem daunting, with enough effort you can write an article any professional would be proud of.
Choose Your Topic
The most important aspect of writing a LinkedIn article is choosing what you want to write about. That is because you need to balance three critical factors at this part of the process:
First, you want to make sure that you are writing about something you are knowledgeable about. This will make actually writing the article significantly easier because you will be more comfortable talking about it and need to do a lot less research ahead of time.
You also want to make sure you are writing about something that people in your industry will read. Consider your audience: for instance, if you're writing for software engineers, what topics would they want to hear about? What's relevant to their field?
In a similar regard, you also want to find something unique to talk about. This means finding a new spin on a popular topic, discovering interesting new ideas to talk about, diving into niche subject matter, or anything else that is interesting and engaging.
These three aspects are often at odds with one another. There are many ways to go about balancing them, but the best thing you can do is research, research, research. Look at what people are talking about and find interesting topics not being discussed in your field.
Choose Your Headline
Headlines are critical in getting the reader's attention. They need to be relevant to the topic at hand — no one is ever happy to read an article after a clickbait headline brought them there — while also garnering the reader's attention.
In general, we encourage article headlines to be succinct and to the point. "Mitosis: Understanding Cell Division, the Contemporary Research Surrounding It, and the Future of the Industry" is a mouthful and insults the reader's intelligence by over-explaining its purpose.
Instead, something like "Three Contemporary Mitosis Studies you Should Know" clearly states its purpose without over-explaining itself to the reader. Little changes like this can make a world of difference in the reader's eyes.
That said, don't go too far in the other direction. "Five Common Interview Mistakes and How to Avoid Them" is still a lot better than "Common Interview Mistakes" because it better prepares the audience for the structure and purpose of the piece.
Format Your Article for Easy Reading
There are a few tricks professional writers use to increase engagement in their articles. While a whole article could be written about these tricks, here are three of the most common ones:
Keep your paragraphs and sentences relatively short and concise. When speaking to a business-oriented audience, you want to get to the point as quickly as possible. Dense, flowery text does not do that.
If possible, include images to break up the text. Particular attention should be paid to the banner image, as it (along with the headline) will be your article's first impression. Spend
While LinkedIn Articles can be up to 125,000 characters, we recommend writing about 500-750 words an article. This retains reader engagement throughout the piece. Once your article reaches over 1,000 words, it might be time to consider cuts. When you are doing edits, always ask yourself: "Is this section really necessary?" Often, you'll find that you're unnecessarily discussing tangential topics that could instead be their own article.
For the last section of this article, we've found three excellent LinkedIn Articles and written a short explanation as to why they are effective. We hope that with these articles in mind you can get a sense of direction for your own articles.
How To Get Started With Your AI Journey by Bernard Marr
Bernard Marr is one of the premier article writers on LinkedIn, making him an ideal candidate to kick off our example section. In this article, Marr provides a thorough overview of AI, what it can do for one's business, and how to practically begin implementing it.
This article is a great teaching tool because it demonstrates the tried and true tactic of delivering well-researched content that people want to read. AI is a topic few want to dive into because of its inherent complexity, which makes practical guides for beginners a relative gap in content surrounding it.
Marr pounces on that opening and delivers an article that provides an excellent introduction to AI implementation. At the moment of writing, this article has over 350 likes and 20 comments.
It's Time for a New Definition of Success by Jeff Haden
In this article, Jeff Haden discusses how one's personal definition of success will often differ from what society's overall definition is. Haden cites anecdotes and experiences from his own life en route to delivering an excellent thesis statement.
What we really like about this article is that it is interesting for just about anyone to read. In tackling a broad subject, Haden can reach a wide audience and receive additional engagement. At the moment of writing, this article has over 700 likes and 85 comments.
Five Business Lessons from Radio Disney by Dave Kerpen
Finally, we have an article from Dave Kerpen written in the traditional "five tips" fashion. In it, Kerpen does exactly as the title says: extrapolate five lessons from his time working at Radio Disney.
We wanted to highlight this because of its accessibility. The listicle is used because consumers respond well to it, and having Disney in the title piques the average reader's interest.
The article itself has relatively conventional advice — be persistent, prioritize connections, etc. — but it still received 150 likes because of its SEO-friendly formatting. This article provides a lesson in how far a little forethought in formatting and marketing can take your article.
Are You Ready to Write Your First Article?
If you are planning to start your own blog, I suggest you try giving LinkedIn articles a shot first and see if there is any traction on your topics and content.
You will eliminate the time needed to build your own site and get way fast response to see if your audience enjoys what you write before you invest more time and effort.
And if you are looking for more help to improve your LinkedIn game, we run  FREE LIVE Masterclasses  from time to time. 
Join me [in]side Content Conversion System and build out the foundation for your Content Pillars, Audience Personas, 90-Day Plug & Play LinkedIn Content Prompts. my signature Copywriting Techniques AND…
Your own [in]sider Hub – All the steps, tools, and templates I created for all my clients to PLAN and ORGANIZE their Content on LinkedIn all in ONE place!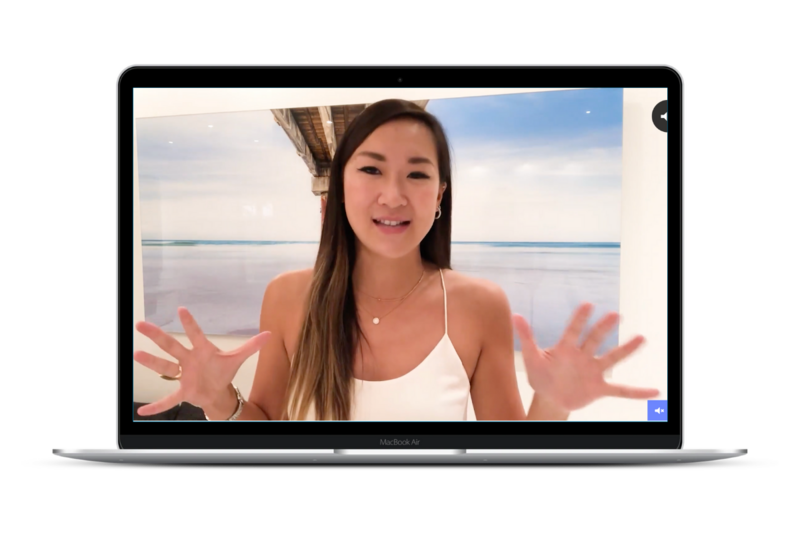 Learn the proven strategies to win eyeballs, trust and clients on LinkedIn in 2023.
Join my live linkedin for business masterclass.
March, 22nd at 10 AM PT | 1 PM ET
Take a look around.
Get insiders scoop..
The Insiders Scoop is your weekly download of all things business and magnetic content marketing, from exclusive LinkedIn insider Tips by Salina to incredible guest contributors. JUICY DEETS EVERY WEDNESDAY MORNING!
Thanks for your message! We'll be in touch shortly.
LinkedIn articles: Pros and cons + 4 tips for success [Infographic]
If you're somewhat skeptical about LinkedIn's publishing platform, I can't really blame you.
Depending on what you do professionally, LinkedIn will fall somewhere on the spectrum between "slightly boring social media platform you only check when you need a job" and " incredibly valuable prospecting tool you use every hour of every day."
I've survived both extremes. And yet, if you're a B2B marketer, I still think it's worth considering the benefits of creating LinkedIn articles and working this platform into your content marketing strategy.
What is a LinkedIn article?
A LinkedIn article is a piece of long-form content, similar to a blog post, that you can create through LinkedIn's integrated publishing platform.
It's an opportunity to share:
Thought leadership.
Professional experiences and anecdotes.
Industry insights and expertise.
Advice for other professionals.
Opinions on developments in your field.
Content marketing messages in support of your brand.
Wait … is this the same thing as LinkedIn Pulse?
Previously, only several hundred high-powered businesspeople vetted as LinkedIn Influencers had the tools to share their opinions and advice in long-form posts. But in early 2014, LinkedIn made its Pulse Publishing platform available to all users .
For a while, the organization maintained a separate site and app under the LinkedIn Pulse brand. In 2017, these features — including the ability to read or create a Pulse article — were rolled into the standard LinkedIn user experience .
So, how do LinkedIn articles show up now?
These days, you can create a LinkedIn article straight from your personalized home page.
You'll also see various articles appear in your news feed, among other LinkedIn updates like posts and work anniversaries.
The URL of any piece of LinkedIn content created through the platform's publishing tool will start with https://www.linkedin.com/pulse/ … but that page alone doesn't turn up any results. And there's not currently a way to filter LinkedIn articles using the platform's search bar.
Does this make sense? No, not really.
But, if you're a B2B marketer looking to make your voice heard, the potential advantages of posting articles on LinkedIn could very well outweigh the platform's idiosyncrasies.
Pros of publishing LinkedIn articles
Here are some of the most compelling reasons to start publishing on LinkedIn.
LinkedIn is a great place to reach decision-makers
In the world of social selling, LinkedIn is perhaps the best place to reach decision-makers .
As of May 2019, there were reportedly 90 million senior-level executives using the platform, and another 63 million professionals in decision-making positions. And that's just a slice of the 706 million users the organization counted in 2020.
If you create content these influential users find interesting and engaging, you'll boost your reputation as a trusted authority — and maybe even someone worth partnering with.
You can publish LinkedIn articles for free
It costs money to keep a company blog up and running. It also costs money to run ads and sponsored content through LinkedIn.
But it's completely free to publish LinkedIn articles under your own account. B2B marketers on a budget can't deny the appeal of what's essentially a free LinkedIn marketing tool.
(Just remember that, per the platform's publishing guidelines , blatant ads and overly promotional content shouldn't be included in articles.)
It's the best (and only) way to share long-form content on LinkedIn
It's possible to share LinkedIn content in two formats: posts and articles. Posts are intended to be short and sweet, so they're capped at 1,300 characters.
But, if you want to share more than five lines of text, LinkedIn articles are the answer. Each article can be up to 125,000 characters long. Let's hope you're not trying to write more than that.
Your message will be presented to a relevant audience
When you hit "publish," LinkedIn will drop your article into the stream of content served up to other users by way of notifications and news feeds.
The algorithm will decide which LinkedIn members in your network will be shown your content. Plus, if the article is public, it will go beyond your followers to other users who have expressed an interest in the topic you wrote about. Essentially, LinkedIn will find your target audience for you.
You can also add hashtags when publishing your article. These make it even easier for users to find your content if it matches what they're searching for.
LinkedIn makes sharing articles easy
When another LinkedIn user comes across your article, they can easily share your article in several ways:
In a LinkedIn message.
In a LinkedIn post.
Directly to Twitter.
Directly to Facebook.
By copying and pasting the link.
The organization strives to foster engagement, and highly shareable content performs especially well. Keep in mind that you may need to update your visibility settings to make your articles public.
LinkedIn articles are searchable in Google (whereas posts aren't)
If you're not sure whether it makes more sense to create a post or an article, it's helpful to consider that LinkedIn posts won't come up in a Google search. Those updates can only be accessed by users logged in to the platform.
But, as with content published on Medium, LinkedIn articles can be discovered directly from the platform as well as through a search engine. This improves your chances of reaching new readers beyond your network.
You can piggy-back off of the platform's Domain Authority
According to Moz, LinkedIn.com has a Domain Authority of 98 out of 100. Chances are, this is a lot higher than your own company website's rating — especially if it's relatively new.
The advantage here is that your piece of original content has a high likelihood of snagging a higher position on the search engine results pages (SERPs). Whereas a blog post on your site may end up buried on page 7, an article you publish on LinkedIn could very well snag one of the first several spots.
Essentially the same insights can take up two spots on SERPs
One way to make the most out of existing content you've created is to publish the same article — or a similar but modified version of it — on your branded blog as well as LinkedIn. As with other platforms like Medium, Reddit and Quora, LinkedIn is a common forum for syndication. However, this tactic can complicate SEO . But the fact is, getting far more eyes on your content might make up for any drawbacks.
Google's advice is to " syndicate carefully ." Here's what happens when the algorithm meets your original blog post and your LinkedIn article:
"If you syndicate your content on other sites, Google will always show the version we think is most appropriate for users in each given search, which may or may not be the version you'd prefer. However, it is helpful to ensure that each site on which your content is syndicated includes a link back to your original article. You can also ask those who use your syndicated material to use the noindex meta tag to prevent search engines from indexing their version of the content."
Depending on what search query a user submits, Google might end up presenting your insights twice.
This additional spot on the SERP means you might even manage to capture a user who bounced off your own site. Once they land on your LinkedIn article, they may be more comfortable sticking around, given LinkedIn's familiar look and feel, and its reputation as an authoritative and trustworthy site.
Cons of publishing LinkedIn articles
Certainly, a lot of good can come from sharing your thought leadership through LinkedIn articles. But some of the most promising advantages come with caveats, and there are several notable drawbacks to this publishing platform.
Here are some factors to be mindful of before you publish:
You might end up blaming the algorithm
With LinkedIn's publishing tools, you're theoretically sending out your ideas to a large audience. However, not every member of your target audience will see your latest, greatest article. The LinkedIn content you created might only appear before a small percentage of your 500+ connections.
But if you're promoting blog content through an RSS feed or email newsletter, you can be confident your message will reach every person on your list. Whether or not they read it is another matter, but at least you can control who gets alerted and when it happens.
LinkedIn's brand is more prominent than yours
The LinkedIn publishing platform has limited features, and any articles you create will be simple in appearance. This creates a consistent look and feel across all LinkedIn articles from all authors, but it doesn't do you any favors from a branding standpoint.
You can include images to break up the text, but it's not possible to align the typography, color palette or any other features with your visual brand through the LinkedIn editor.
Additionally, your name and your company name won't appear in the search results. Viewers will just see the article title and "LinkedIn" as the source.
Within the article itself, it's a bit too easy for a reader to gloss over your business name since it appears in a small, light gray font.
By the time a reader finishes your article, the hope is that it made a memorable impression. Ideally, your content will have urged them to take another step toward getting to know you and what you do. But the risk is that they forget your name and company as soon as they leave the page.
You can't capture leads with LinkedIn articles
You can sprinkle as many opt-ins, newsletter sign-up forms and other calls to action on your company blog as you'd like. But LinkedIn naturally wants users to stay within the platform. Therefore, it's not possible to nudge your reader with a pop-up newsletter sign-up form or any form of rich media that ends in a meaningful interaction.
Of course, you'll see who's engaging with your LinkedIn articles through likes, reactions, shares and comments. This activity might lead you to strike up a conversation with another user, but it's not exactly permission marketing.
If you want to drive traffic or awareness back to your own site, you'll have to do it in a somewhat clunky way with simple links rather than fancy buttons or banners.
LinkedIn provides limited analytics
When it comes to tracking the performance of your LinkedIn articles, the good news is that the platform does offer some analytics capabilities. The less-good news is that LinkedIn analytics are quite limited.
Performance data is only stored for 2 years from the publication date. And you're only able to view analytics for articles one by one; there's no way to see your content's overall performance.
You can see details like post views and article views, where your readers work and what their job titles are and where they're based. But any additional detail you might want won't be captured.
Tips for writing, publishing and promoting LinkedIn articles
The best types of content to post on LinkedIn will be created with the platform's priorities in mind. Here are a few ways to improve your chances at success:
Make the algorithm's goals your goals
Like any other social media platform or search engine, LinkedIn uses an algorithm to decide how and when to distribute each new piece of content, and how to populate each user's LinkedIn feed.
Although its inner workings are complex, it's designed around a fairly simple mantra. The company promises to fill your feed with " people you know, talking about things you care about ."
Accordingly, the LinkedIn algorithm prioritizes content that's relevant to your network ("people you know") and interests ("thinks you care about"). It also favors content that's creating conversations and experiencing higher levels of engagement ("talking about").
While writing articles, focus on producing content that ticks those boxes. For example, if you are interested in real estate marketing on LinkedIn make sure your feed has valuable information for your target audience.
Be mindful about how you syndicate content through LinkedIn
As we've seen, syndicating an original article from your company blog on LinkedIn can have its own advantages and disadvantages.
If you do follow this strategy, change the article title and meta description, as well as the introduction and feature image, so that the piece of content is more targeted to your LinkedIn audience.
Remember to include a link back to the original published article as well. This provides the necessary transparency but also shows readers where to go for more content like the piece they just enjoyed.
Write in a separate word processor, then paste the text into LinkedIn
The LinkedIn editor does allow you to save draft articles, but it really doesn't provide much word processing support. There's no built-in spell checker, for one thing. And drafts created from your LinkedIn profile can't be easily circulated among colleagues or peers.
To ensure you publish the highest quality content the first time around, draft it up in an application like Microsoft Word or Google Docs. Take all the time you need to polish it up and add the finishing touches.
At the top of your LinkedIn homepage, you'll see a little prompt inviting you to write an article. Once it's ready, simply copy and paste the text into LinkedIn's publishing platform.
Promote published articles across the platform and beyond
After sending your article out into the LinkedIn universe, don't just expect the platform to circulate it for you.
Promote it across your LinkedIn profile, any LinkedIn groups you're a part of, your Facebook and Twitter accounts as well as email or InMail . If you use automation tools, just be sure to follow proper LinkedIn etiquette .
High-performing LinkedIn articles start with high-quality content
With a robust LinkedIn content marketing strategy in place and a skilled content writer at the ready, your business can capitalize on all that the platform has to offer — from access to decision-makers to the community of like-minded professionals eager to engage.
By Jessica Barker
You're subscribed! Look out for a Welcome email from us shortly. If you don't see it, check your spam folder and mark the email as "not spam."
Recommended Reading
5 of the best types of linkedin content to post (infographic).
View the infographic to learn about 5 types of content that will attract high-quality leads and help you build a strong brand presence on LinkedIn.
14 Tips for Generating Results as a Social Media Content Creator (Infographic)
So you're a social media content creator. Here's how to turn "posting with a purpose" into a results-driven digital marketing strategy to grow your business.
Thanks for subscribing! Keep an eye out for a Welcome email from us shortly. If you don't see it come through, check your spam folder and mark the email as "not spam."
No nonsense. Just really good marketing insights.
Sign up to get free weekly resources.
Thanks for subscribing!
Keep an eye out for a welcome email from us shortly. If you don't see it come through, check your spam folder and mark the mail as "not spam."
Strategy Competitive Analysis Brand Analysis Analytics & Reporting Campaigns Analysis Guides Social Listening
Data & Studies Social Media Studies What Data Says Social Media Industry Reports
Platforms Facebook Analytics Instagram Analytics Twitter Analytics LinkedIn Analytics YouTube Analytics
Trends & Tools Social Media Trends Social Media Tools
Start 14-Day Free Trial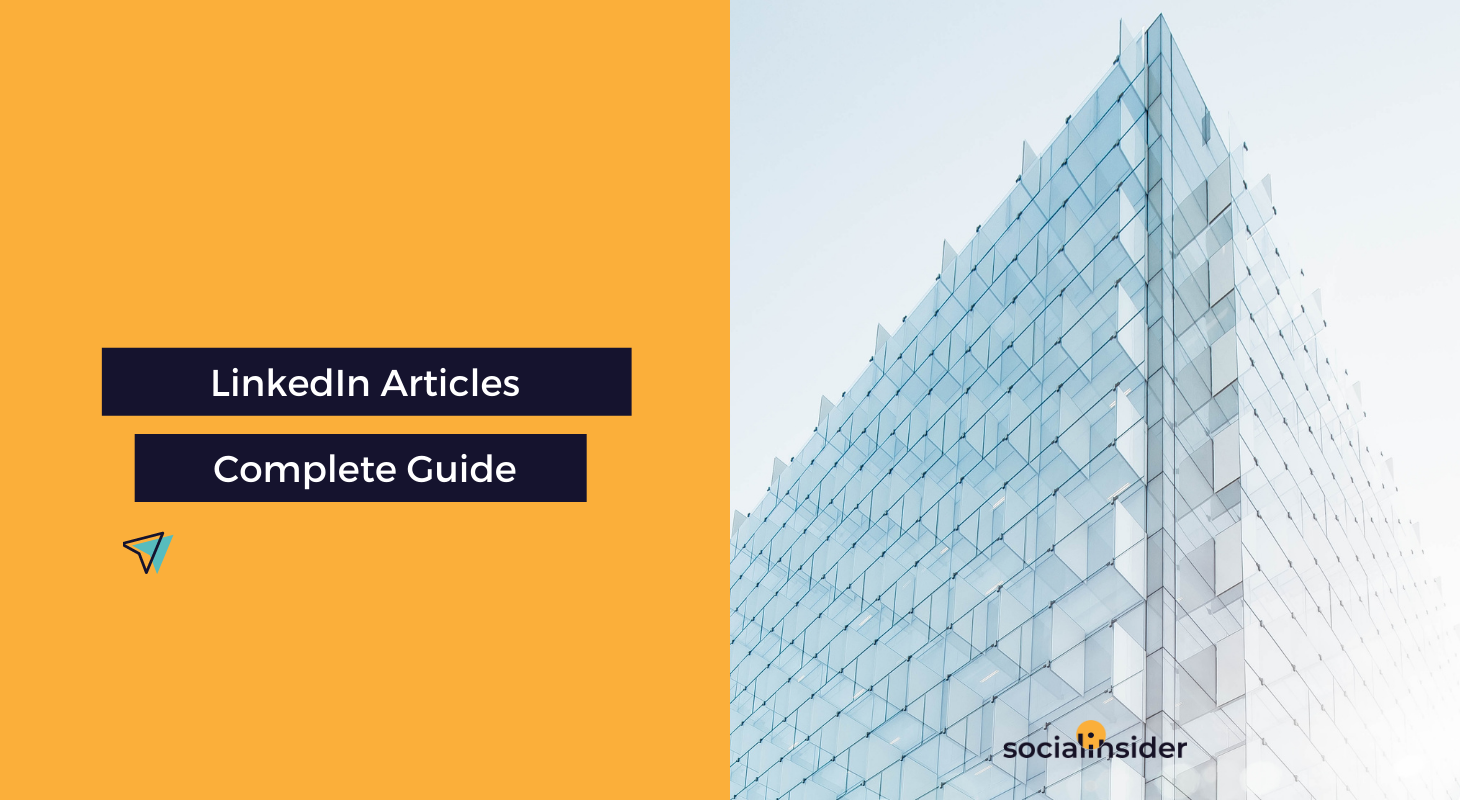 Complete Guide About LinkedIn Articles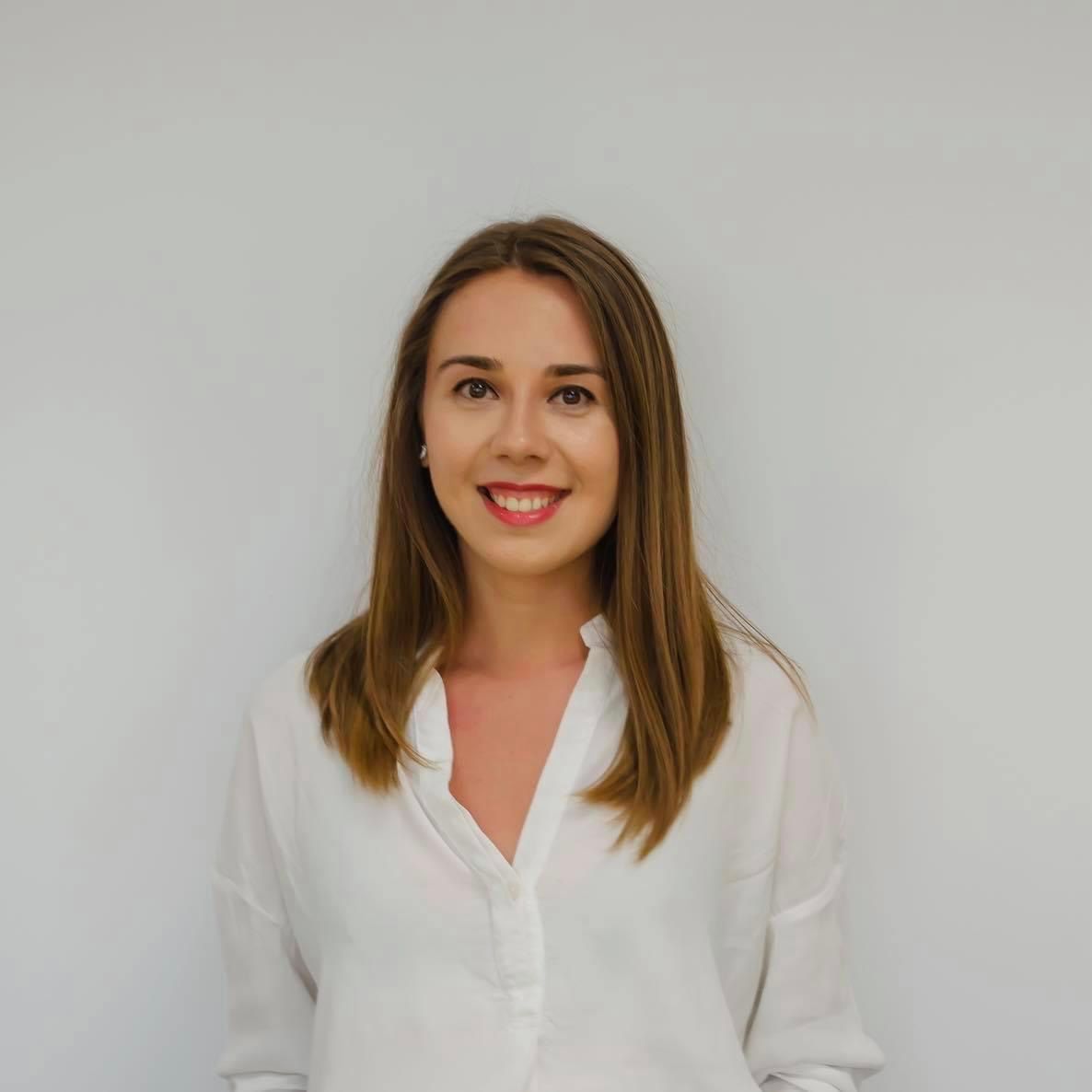 Table of Contents
LinkedIn is the most effective social media channel used by B2B marketers, so one of the most effective ways to grow your business is to be active on this platform.
You can create regular posts, share photos or videos with a message like on other social media platforms, or write articles.
Articles, yes - you can write LinkedIn articles .
Are you wondering how you can improve your exposure and increase your reach using this type of content?
Discover the benefits of writing LinkedIn articles and why you should integrate this content into your LinkedIn marketing strategy .
Let's start!
Publish LinkedIn articles to increase engagement
What is a LinkedIn article?
How to write and post LinkedIn articles
LinkedIn articles vs. LinkedIn posts - what's the difference
The benefits of writing LinkedIn articles
Establish yourself as a professional
Reach out to others and start conversations, increase your connections.
Analyze the performance of your LinkedIn articles
1. What is a LinkedIn article?
LinkedIn articles are like blog posts that you can create through LinkedIn's publishing platform, and it's an excellent opportunity for you to share:
Professional activities
Industry insights
Feature release
Repurpose your blog content
Let's learn how to write and post a LinkedIn article.
2. How to write and post LinkedIn articles
Wondering how to post an article on LinkedIn?
The first step is to go to the LinkedIn Home tab and select "Write an Article" from the top of your profile.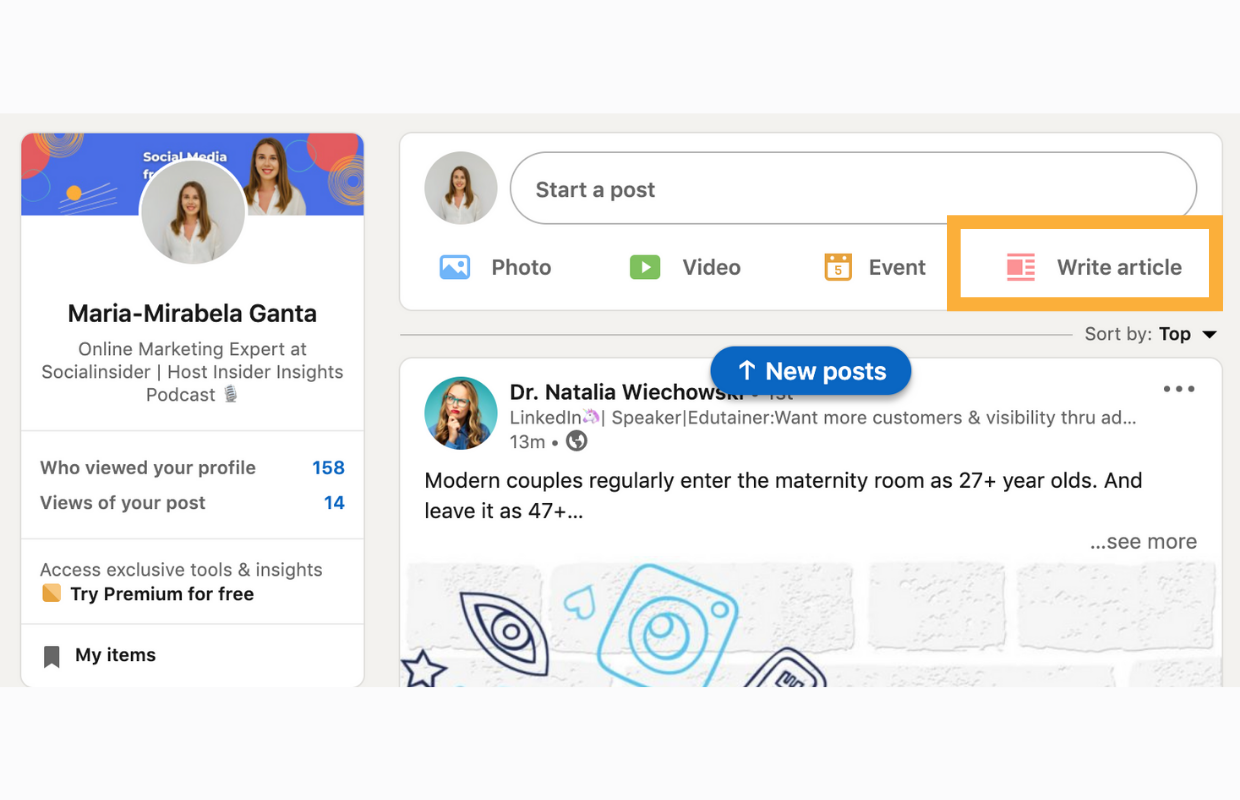 The LinkedIn publishing tool will open, and this is where you will write the article.
Make sure you write a headline that will grab your readers' attention, and write the article to make the information easy to read.
Add subheadings, bullet points, and bold text to improve readability. You can also add images, videos, or link's to promote other articles you wrote.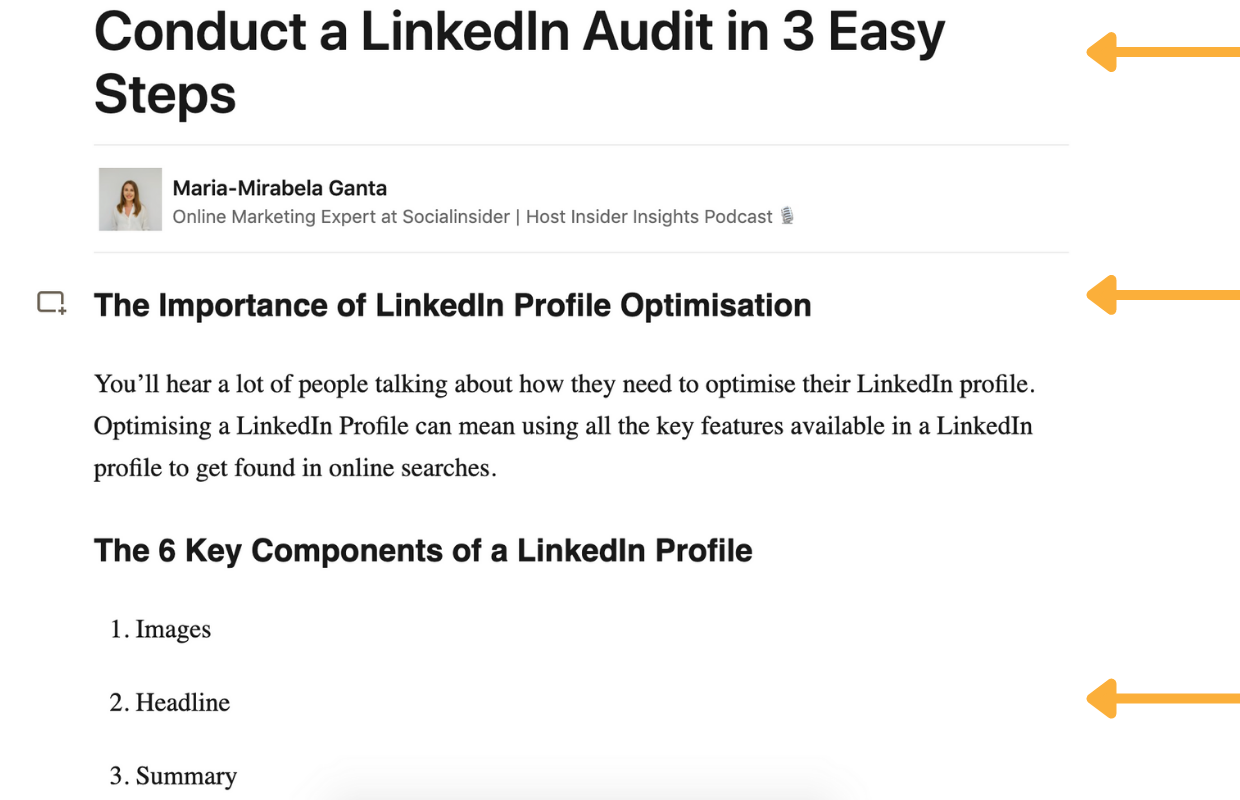 Include a call to action in your article: ask your readers their opinion, invite them to share the article, like it, leave a comment.
Writing articles on LinkedIn is easy, but before you press "Publish," make sure the articles you post on LinkedIn are relevant to your audience; otherwise, they won't engage with that content.
Sharing LinkedIn articles is easy!
The best part here is that when another user comes across your LinkedIn article, they can share it in several ways:
In a LinkedIn message
In a LinkedIn post
Directly to Twitter
Directly to Facebook
By copying and pasting the link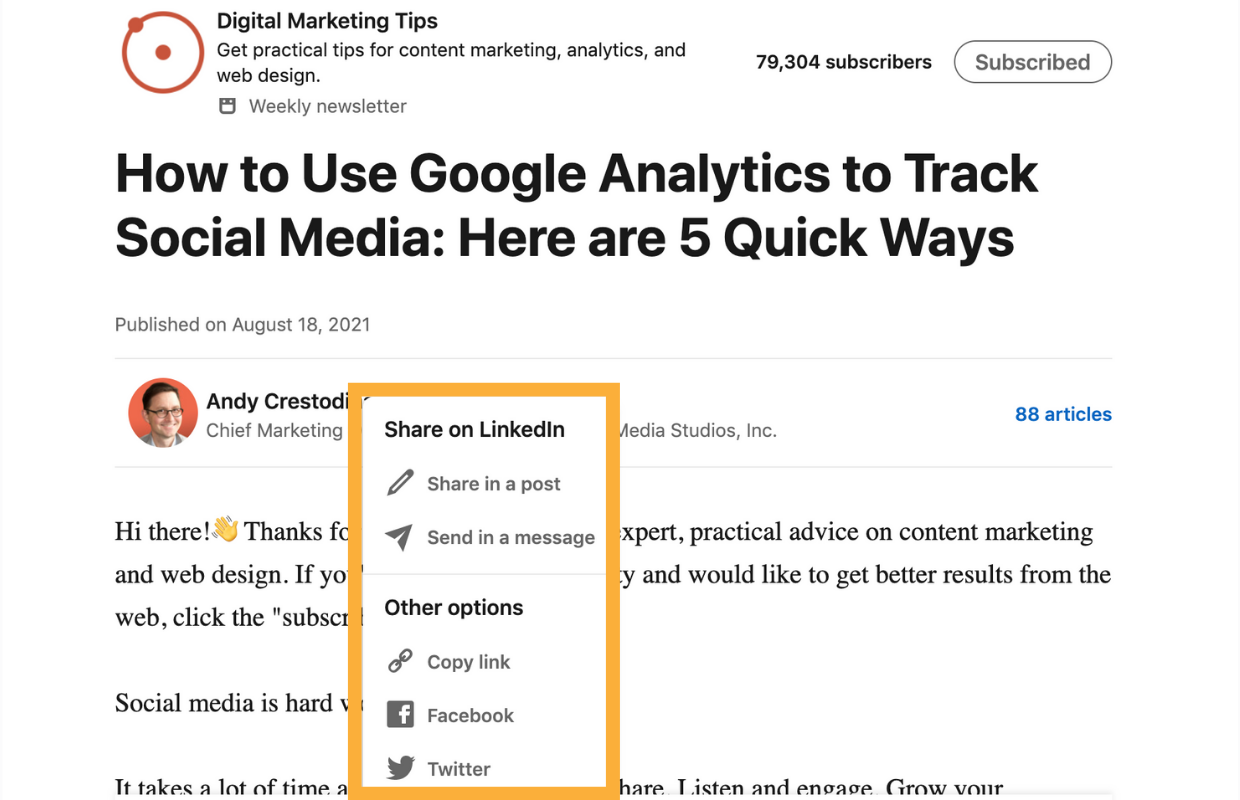 3. LinkedIn articles vs. LinkedIn posts - what's the difference
The first difference is the number of characters.
A LinkedIn post is limited to 1,300 characters, while a LinkedIn article can reach up to 125,000 characters, giving you more possibility to showcase your knowledge.
Another difference is that when you create a simple post, people can share it on their LinkedIn profile or in a LinkedIn message.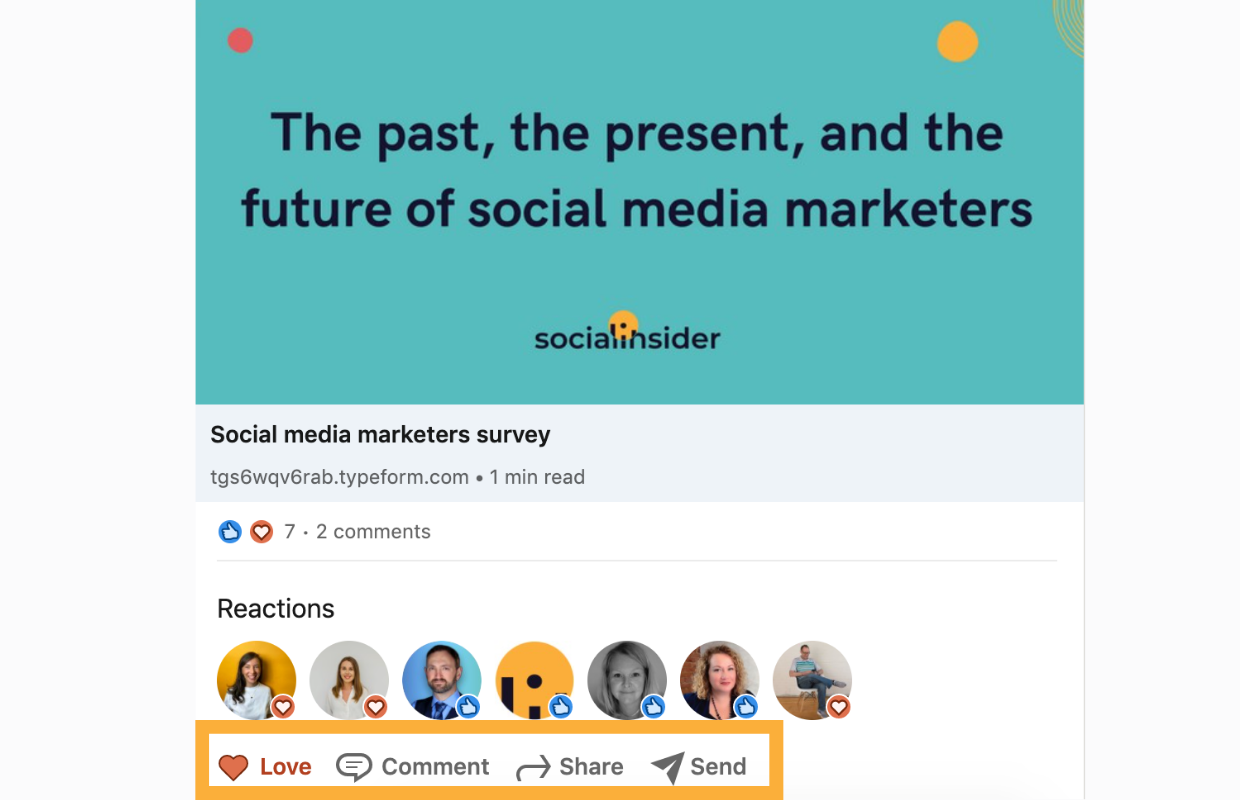 As I said earlier, when you write a LinkedIn article , there are more ways for people to share your content: in a LinkedIn post, message, they can copy and paste the link, share on Twitter and Facebook.
4. The benefits of writing LinkedIn articles
Find relevant subjects that will attract your target audience and share meaningful material with them.
Whether you give the "5 best tips to increase your connections" or explain "the benefits of including LinkedIn articles into your strategy," use your position to prove you know what you are talking about.
When people see that you share quality content, you will gain their trust.
You should also try to appear in other media outlets (both online and offline).
If other authorised sites mention you, you will get even more exposure for your business.
In addition to that, you will be able to note on your website that big names have included you.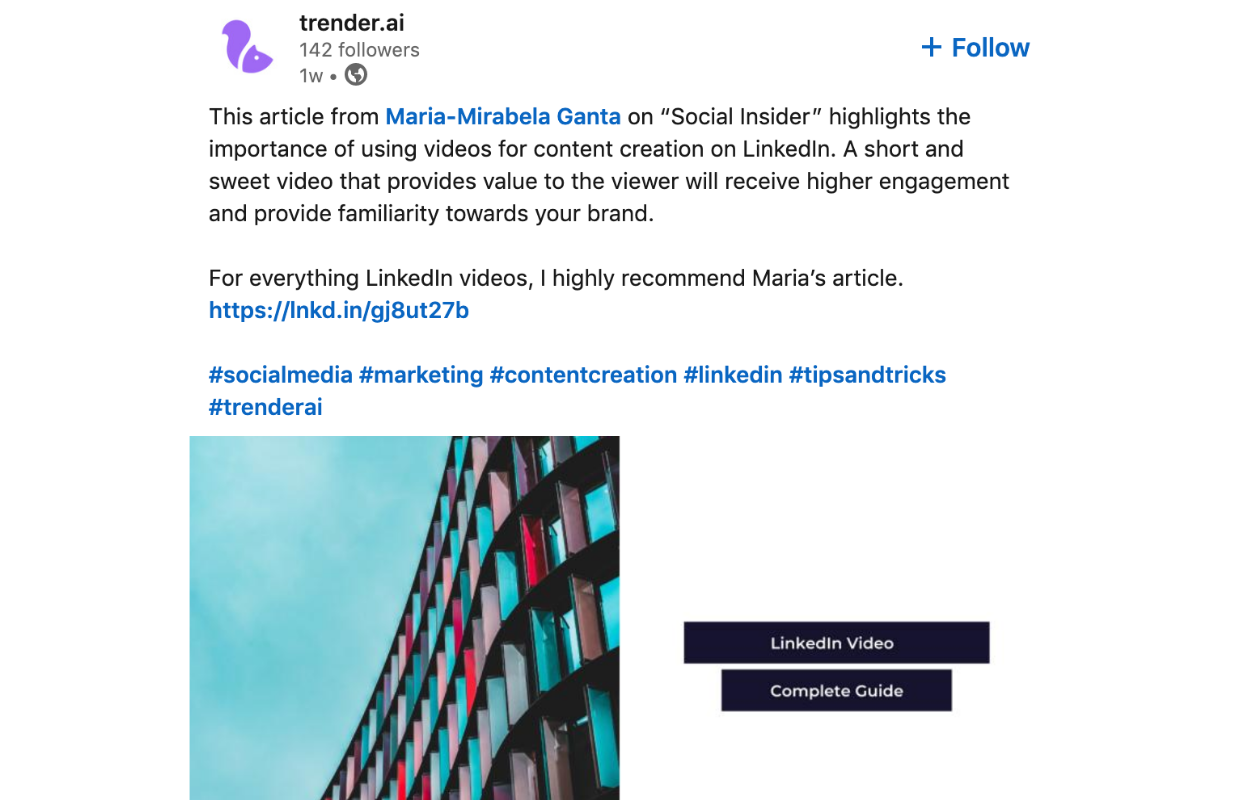 You want to be making connections with other creators, business owners, and regular readers.
To build these relationships, you need to be the initiator of conversations. After all, nobody can do it better than you.
Start by reaching out to others and asking them to share their own stories.
One way to do this is by publishing LinkedIn articles to tell your story and ask your readers to comment with their own stories or insights on the situation.
Ask them for their opinion; people love talking about themselves and giving advice.
Once you get comments under your posts, reply to them, encourage your audience to share your content on social media to spread the word about what you are doing.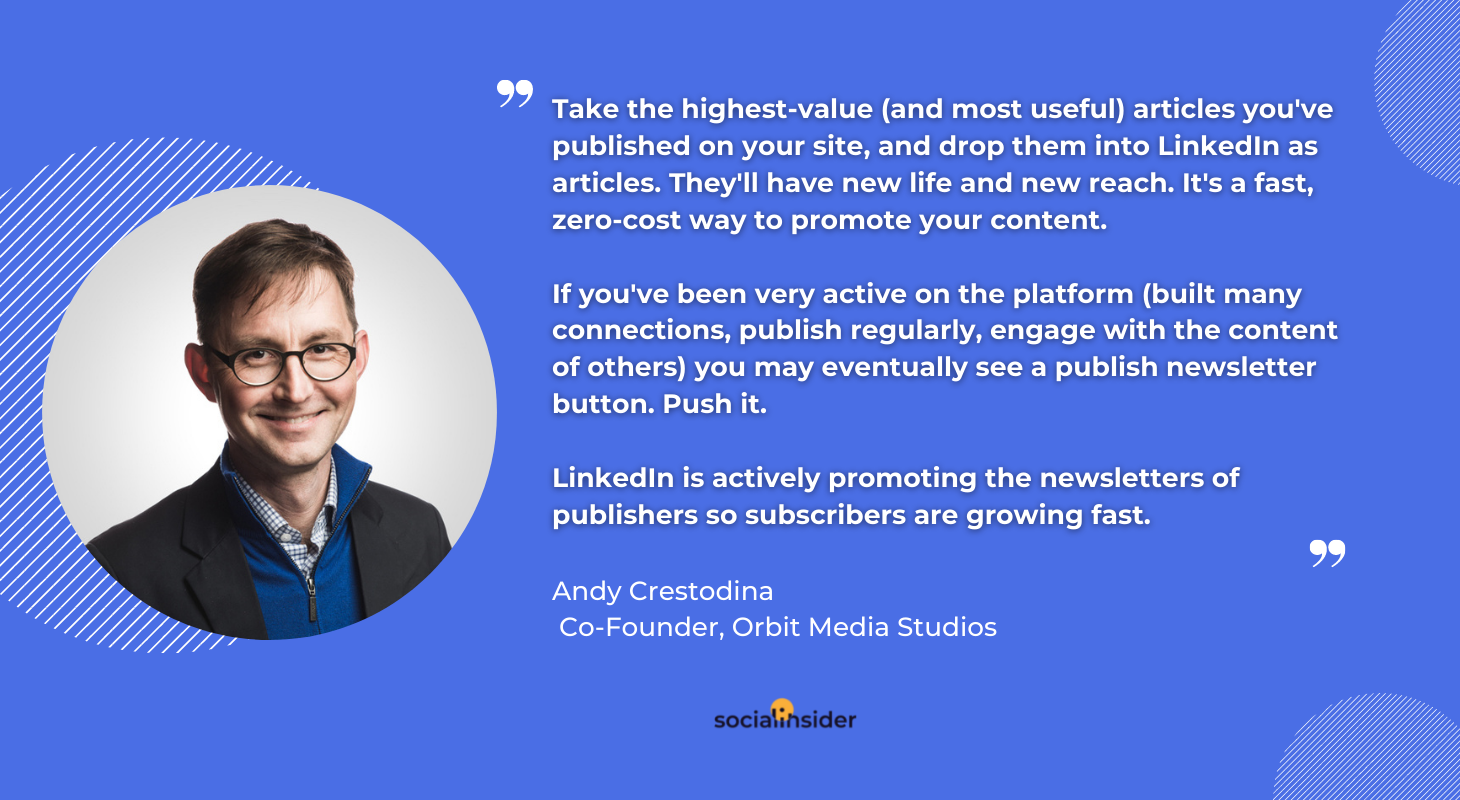 You already have a particular target audience in mind and maybe even a dedicated fan base that always comes back to get more of your content.
But what about growing this group of people? You could spread out to other markets and start creating more varied content.
Did you know that every time you publish articles on LinkedIn, your connections will be notified?
This gives you an excellent opportunity to share your knowledge on a specific topic and tell your audience about your brand. Make sure you add call-to-actions to encourage your audience to engage with you, ask questions, like and share your content.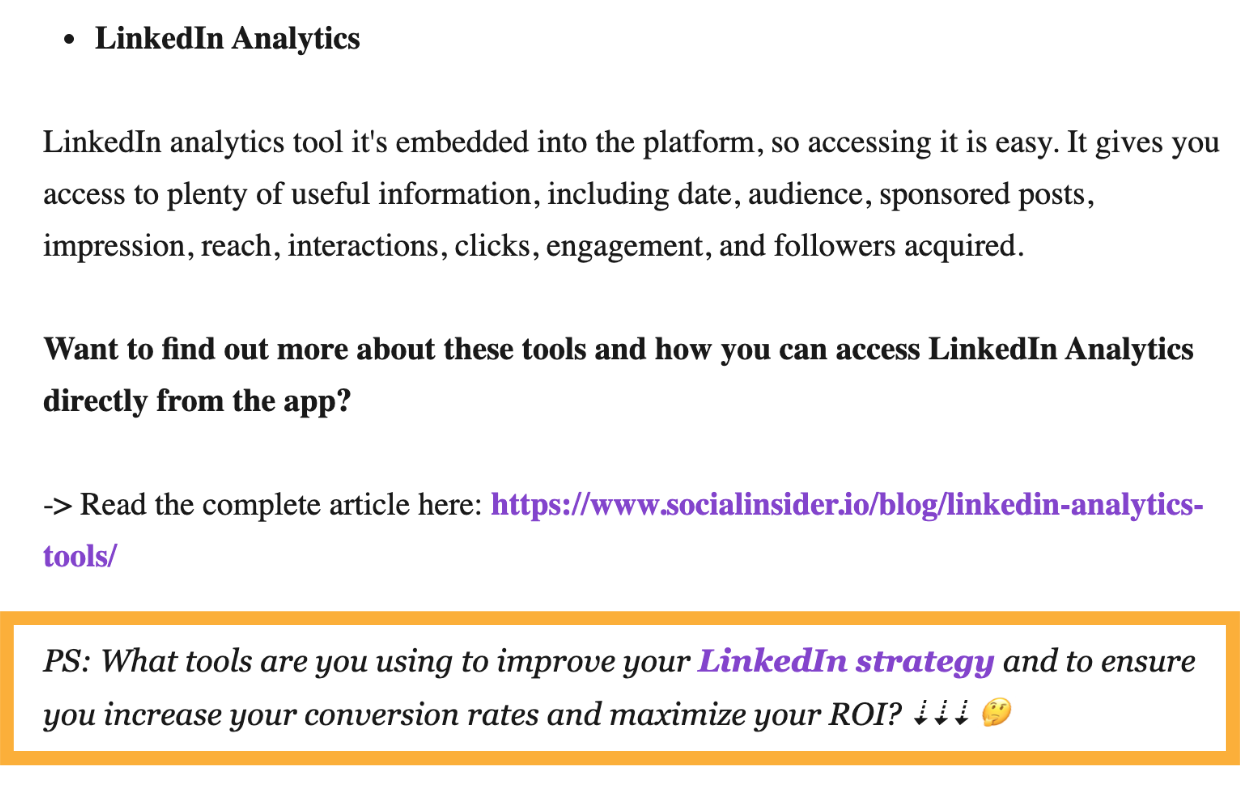 Write your first LinkedIn article, and you'll quickly start getting requests for new connections.
Every time someone reads your article, they will see the "follow" button next to your name at the top of the page. This will increase the chances of increasing your connections.

If you are active on LinkedIn: built many connections, publish regularly, and engage with the content, you may eventually see a publish newsletter button. Push it.
Take a look at the photo below.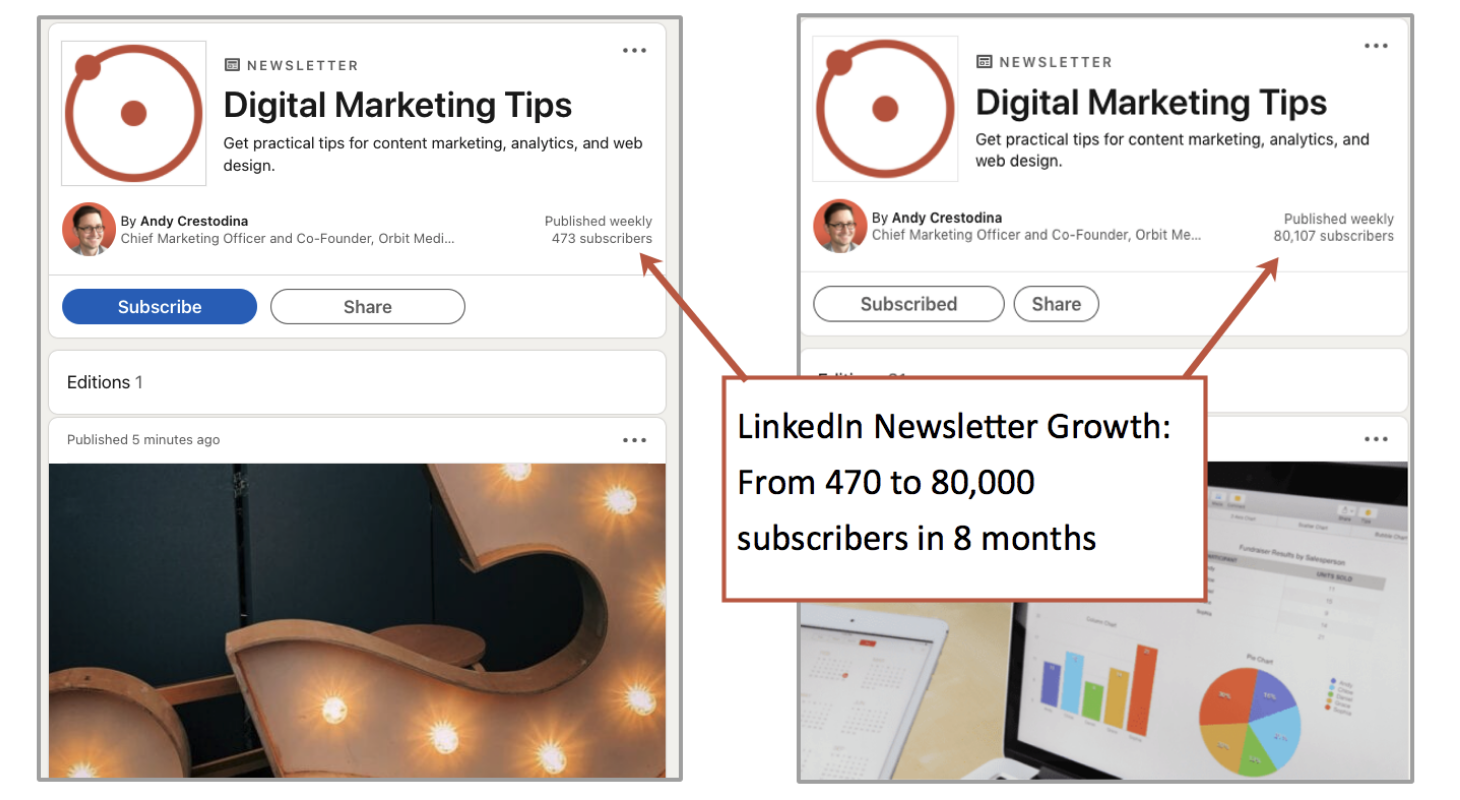 Awareness, reach, and increased connections are three of the most important benefits of creating a LinkedIn newsletter .
5. Analyze the performance of your LinkedIn articles
You need to track the performance of your articles and improve your content according to the results you get.
You would want to track so many things, but the most valuable will probably be all the feedback you get from your audience.
When you publish your articles on LinkedIn , ask people to read them and comment on what they liked, what they didn't like, what they agree or disagree with, and so on.
Afterward, you can discuss these comments with your team and work out a plan to improve your content.
You can also ask your audience about the topics they want you to cover. They can give you some valuable ideas on the kind of content you might want to create in the future.
Always listen to what your readers want because they are the ones you are writing your LinkedIn articles for.
To track the performance of your LinkedIn articles, you have two options: use an analytics tool or see the analytics right from the platform.
Use a LinkedIn analytics tool
To save time and energy you can use an analytics tool like Socialinsider. With this LinkedIn analytics tool you'll be able to:
analyze and improve your LinkedIn strategy
track LinkedIn KPIs
understand your target audience
export LinkedIn analytics data as PDF, PPT, XLS
Use Socialinsider, and you'll grow your LinkedIn presence and increase your engagement, traffic, and leads.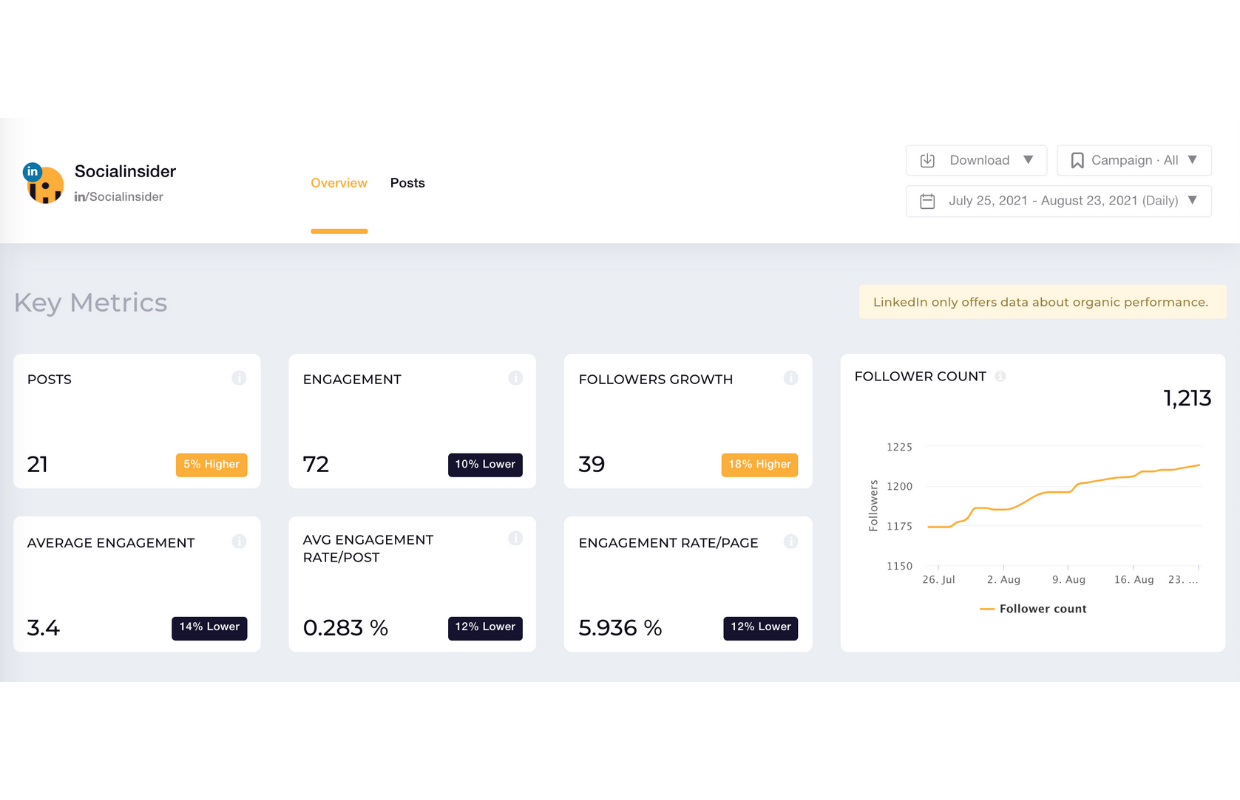 Note! With Socialinsider, you can analyze only the LinkedIn pages you manage; you will have to do this manually for your competitor's pages.
Native LinkedIn analytics
To view, the analytics for your articles go to "Articles and Activity" at the bottom of your profile.
Click on "See All Articles" and choose the article for which you want to view the analytics.
Under the article title, you will see "View stats."
A pop-up window will appear, and you will see the analytics for the article you want. You'll find information about the people who have viewed your article, including:
The company where they work
Their job title
Their location
How many people re-shared your article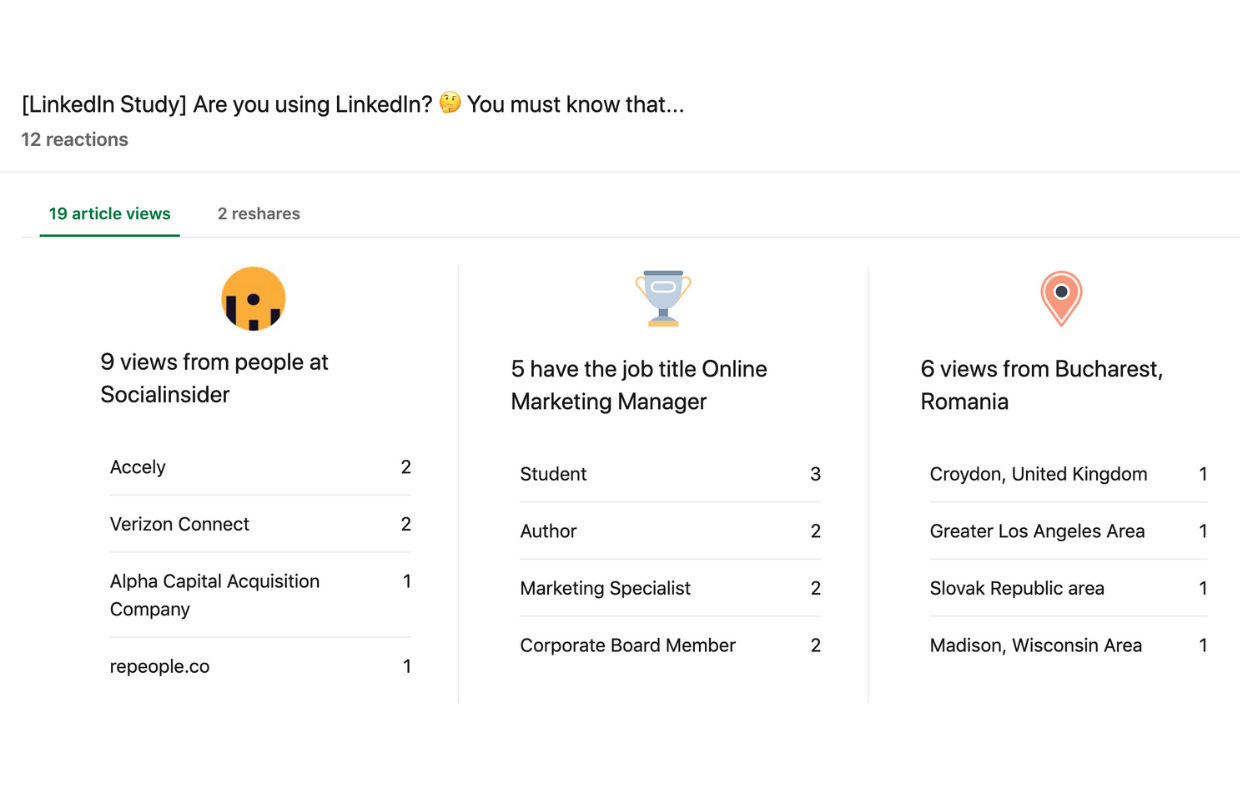 Final thoughts
LinkedIn is a fantastic platform for entrepreneurs and experts. Writing LinkedIn articles is a great way to stand out on the platform, position yourself as an authority in your field, and get more visibility with your target audience.
Related articles
How To Use LinkedIn Hashtags To Engage With Your Audience
How To Create An Effective LinkedIn Marketing Strategy
10 Of The Best LinkedIn Analytics Tools For Every Budget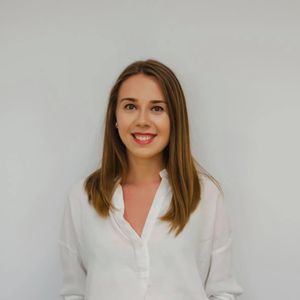 Maria Ganta
Online Marketing Expert @ Socialinsider
I'm a longtime fan of everything social; I love digging into data and showing brands how to use data to boost social media engagement. I can talk for hours about social media.
Share this article
You might also like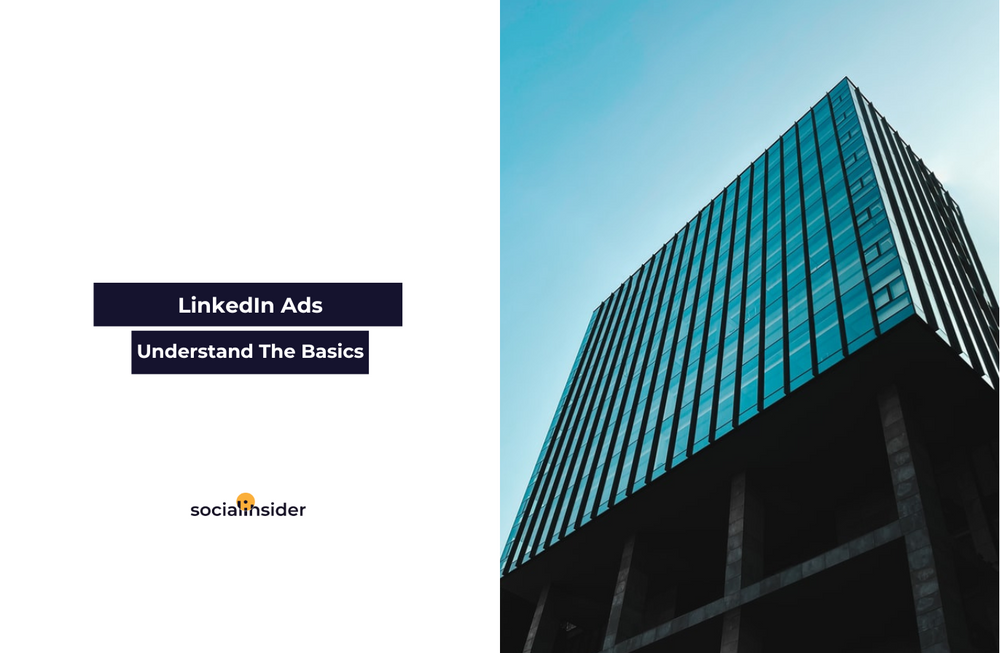 How to Take Your Brand to the Next Level on Social Using LinkedIn Ads

Video Marketing Strategy - Tips and Tactics to Improve Your Video Content's Performance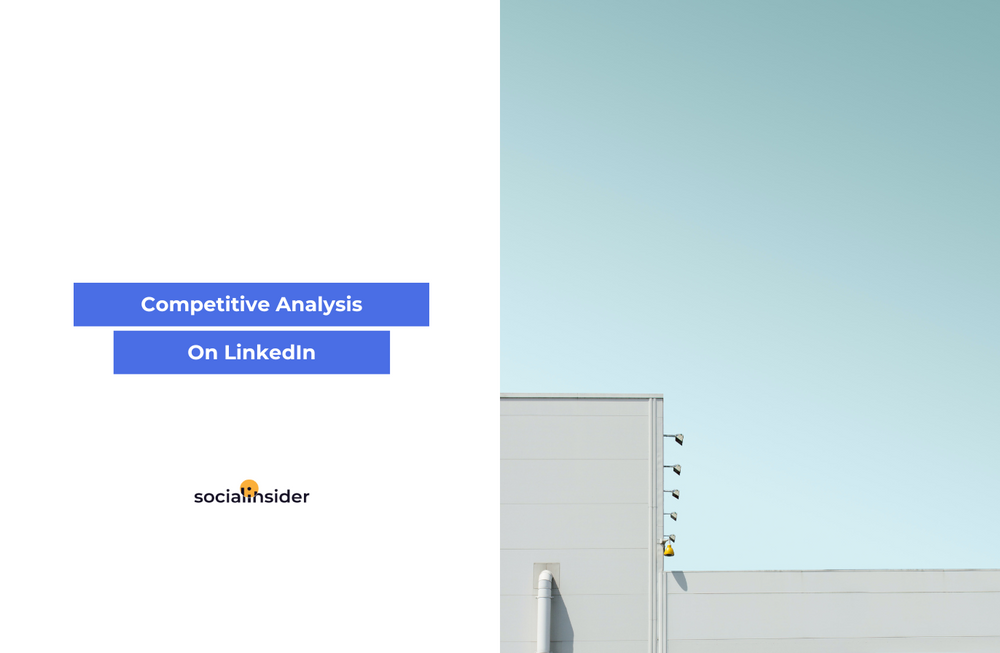 How to Start a LinkedIn Competitor Analysis
Improve your social media strategy with socialinsider.
Use in-depth data to measure your social accounts' performance, analyze competitors, and gain insights to improve your strategy.
Leader in Social Media Analytics Category
High Performer social media analytics tool for brands and businesses.
Users Loves US Award
Capterra Reviews
How To Write An Article On LinkedIn: A Simple Step-By-Step Guide
LinkedIn is a powerful platform that can help you build your personal brand and connect with other professionals in your field. But did you know that LinkedIn can also be a great place to share your insights and expertise?
Articles on LinkedIn are a great way to show off your thought leadership and build your credibility. But if you've never written an article on LinkedIn before, it can be a bit intimidating.
Not to worry – in this article, we'll walk you through everything you need to know about how to write an article on LinkedIn using Simplified , step by step. We'll also provide some helpful tips and examples along the way. So if you're ready to get started, let's dive in!
Why Should You Write LinkedIn Articles?
There are many reasons why articles on LinkedIn make your business stand out.  Articles on LinkedIn, unlike Facebook, Twitter, or Instagram, actually rank on Google, so the same SEO strategy that you use for your website can be employed on LinkedIn.  Let's take a deeper look.
1. LinkedIn Articles Increase Brand Awareness
Fortune 500 companies like Amazon, Walmart, and Facebook became some of the world's most powerful brands for one simple–but not so simple–reason: they created a powerful brand. Once you create a marketing strategy, creating a brand becomes simple. One way is to brand your business on LinkedIn.
LinkedIn articles generate more traffic to your LinkedIn page.  The more clicks, likes, and shares, the more engagement.  Posting an article on LinkedIn is sure to give your brand more presence and more business.  
2. LinkedIn Articles Grow Brand Authority
In today's business landscape, it's more important than ever to establish your brand as an authority in your industry. It's important because it helps you to build trust with your audience, differentiate yourself from your competitors, and ultimately drive more sales.
There are a number of ways you can build brand authority, from developing evergreen thought-leadership content to creating an engaging social media presence. But perhaps the most important thing you can do is produce high-quality products and services that your customers love. If you can build brand authority in your industry, you'll be well on your way to success.
3. LinkedIn Articles Foster Audience Engagement
Posts are nice and can garner clicks and responses, but high-quality, valuable articles that help solve your audience's problems and answer their pressing questions can help you become a trusted source and invaluable resource to them. If consumers are interacting with your content, they are interacting with your brand. The more interaction, the more growth.
4. You Can Track Your Growth With LinkedIn Articles
So you have written the perfect article , and you gained some traction on it, how do you measure the true impact? LinkedIn lets you can track important metrics to stay on top of your performance on the platform. A great way to understand if it's an effective marketing channel for your business.
LinkedIn lets you track metrics on their platform, but it's also important to track performance on other social media platforms, to ensure you are getting the best ROI.
How Do You Write an Article on LinkedIn?
So now we've covered "Why you should write LinkedIn articles?" Here are the basic steps on "How" to write a great LinkedIn Article.
1. Decide On A Good Topic
A key thing to always remember is you are in business because you have something to offer that people out there need or want. Your primary goal is to show them information in the most effective way about why your product is the solution to all their problems.
Consumers expect your LinkedIn article to be packed full of factual and useful information that will help them grow their business, land their next dream job, or protect them from the next scam, among other things. If you can provide that, you will position yourself as a leader in your market. 
Beneficial content should be the focus of every LinkedIn article.  Aim for at least 1,500 words and include links from authoritative sources. Motivational and inspirational content will increasingly drive traffic as will a captivating headline.  If you still need help finding the right words, using a free AI writer is sure to land you more clients and more business.  
Brainstorm a list of concerns of your target audience, consider your tone and style, and let Simplified's AI Writer do the rest. 
2. Organize and Format Your Article for Readability
Just like the number one New York Times Bestseller, articles must catch the readers' attention, hold their attention, and offer them something beneficial.  This can only be accomplished with good organization and formatting, which includes catchy headlines.   
However, if you're not a writer, fear not. Tools like Simplified's AI writer can help you write a full blog post within minutes. With Simplified, all you need to do is input your topic idea, and the free AI writer will do the rest. The AI writer can generate titles, introductions, outlines, and conclusions, which can be generated via templates or with the full blog writer. However, you'll still want to make sure you research on your own to include unique information, reference links, and anything else that will make your content stand out from the crowd,
3. Upload Your Article on LinkedIn, Publish & Share It
Once your article is complete, the only thing left to do is to publish it. If you wrote your article on another platform, like Simplified, you'll want to first copy and paste it to LinkedIn's publishing portal. Do a quick quality assurance to ensure all links click through and that your formatting is correct, then simply hit 'publish.'
To get maximum visibility for your LinkedIn article, also make sure it's set to 'public' in your privacy settings. In addition, you want to make sure you share your article on your LinkedIn page for your network and followers.
Writing articles on LinkedIn is a great way to build your brand and grow your audience. The platform makes it easy to share your articles with a wide audience, and with a few simple steps, you can have your article up and running in no time. However, writing a full article when you have a business to run can be a time-consuming task. But not anymore.
Simplified's AI writer helps you generate high-quality content for LinkedIn articles, company blogs, ads, captions, and much more within minutes.
Try Simplified for free and generate your first LinkedIn article today. There is no trial period. Get quality, SEO, and relevant content written for your business with a Simplified AI Writer. Building a brand with great content has never been easier.
Comparing The 4 Best Sentence Expander Tools: Which is the best for you?
6 professional bio generators that will help you stand out, you may also like.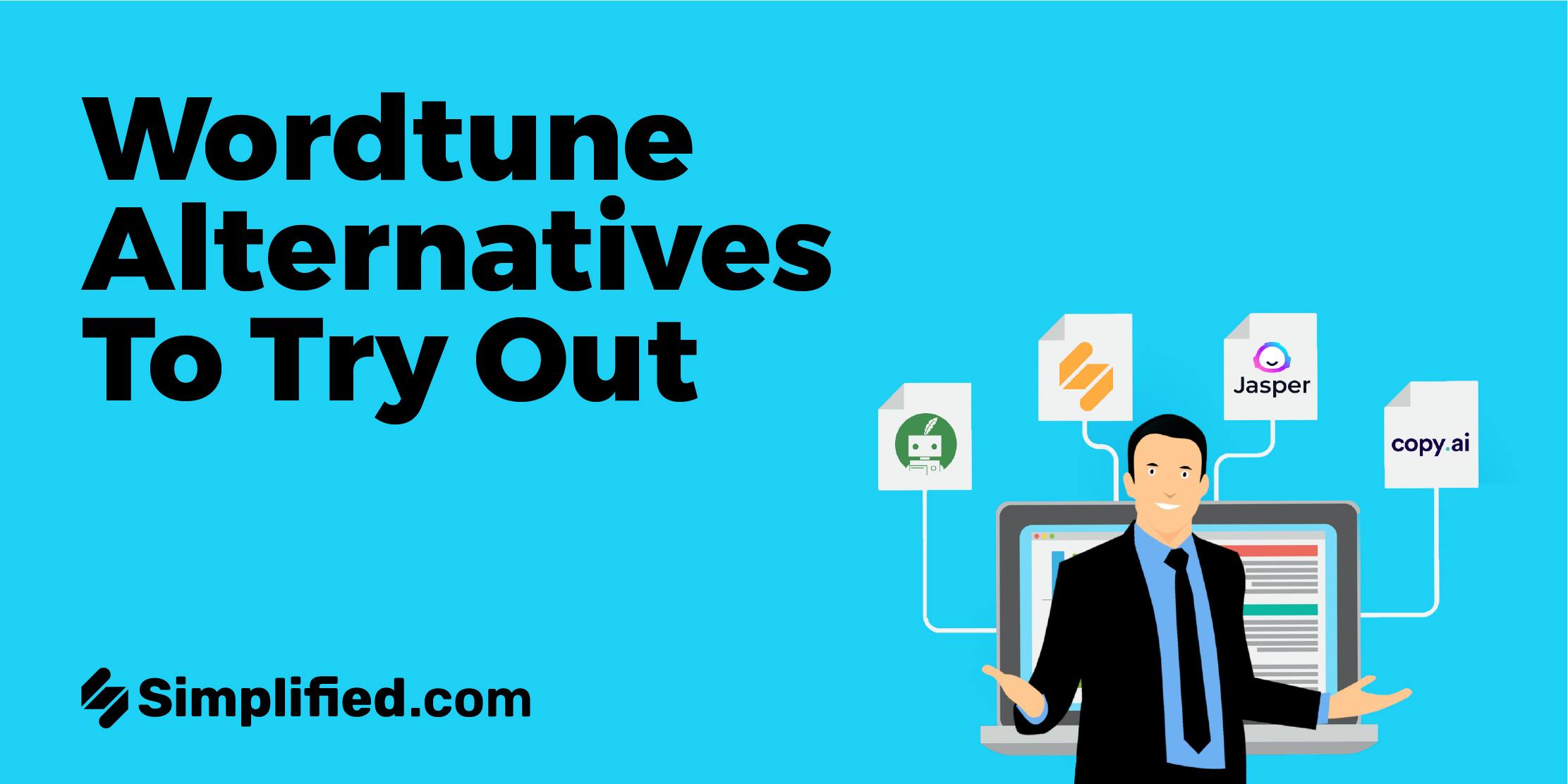 6 Wordtune Alternatives You Should Know About in 2023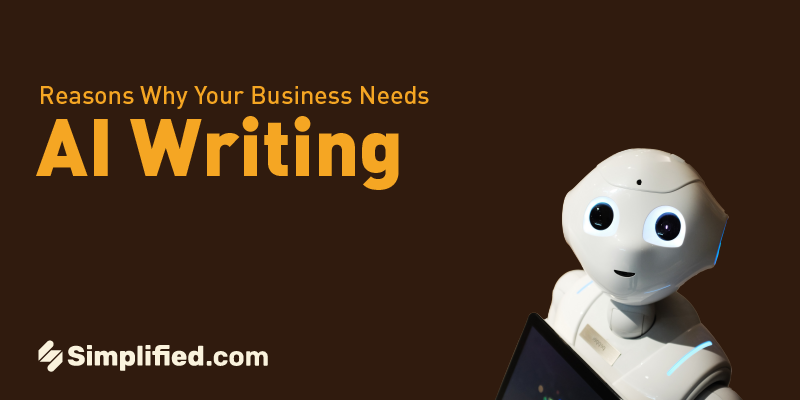 5 reasons why content marketers need to embrace AI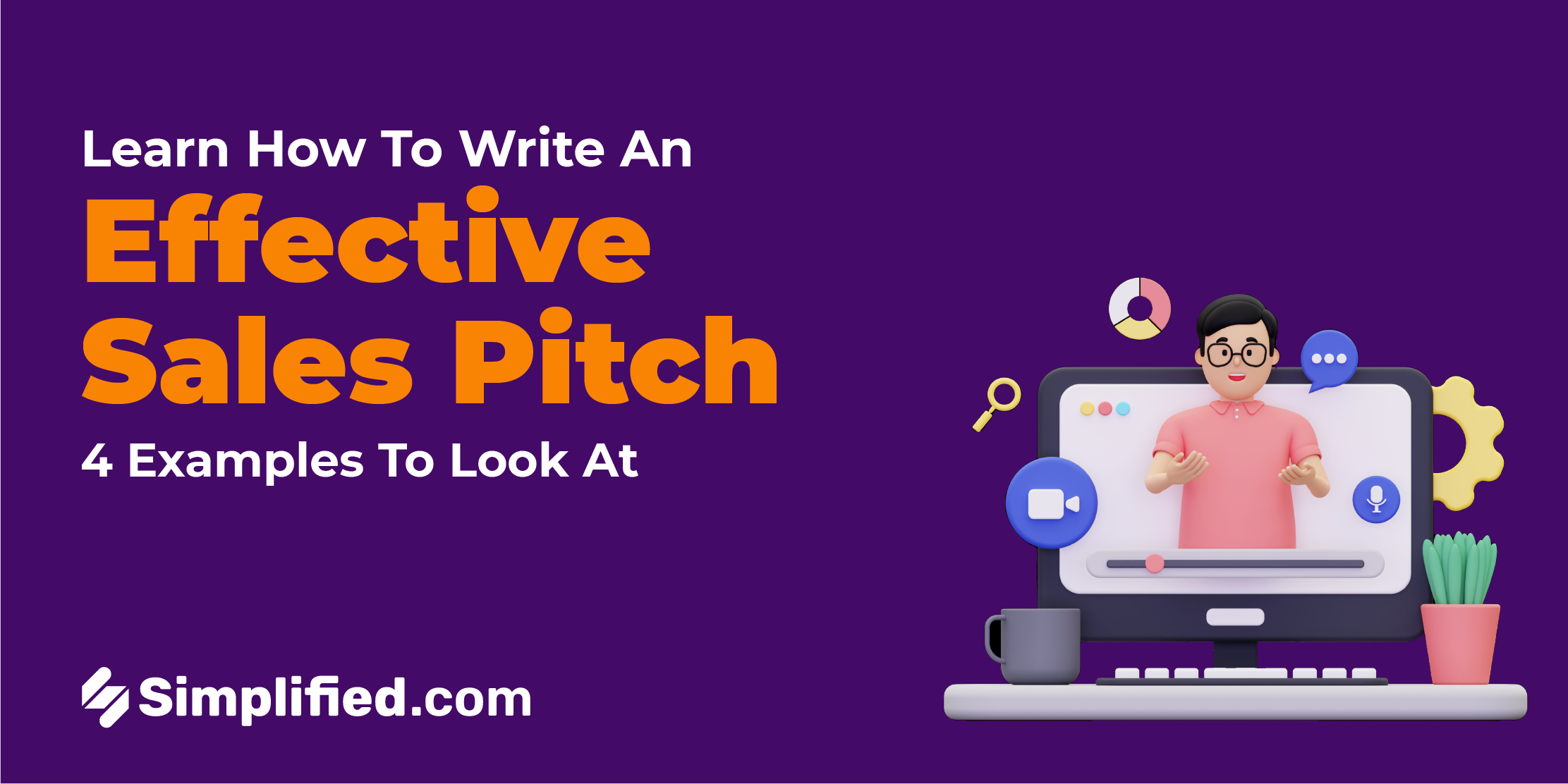 4 Evergreen Sales Pitch Examples[ + Free Script Generator]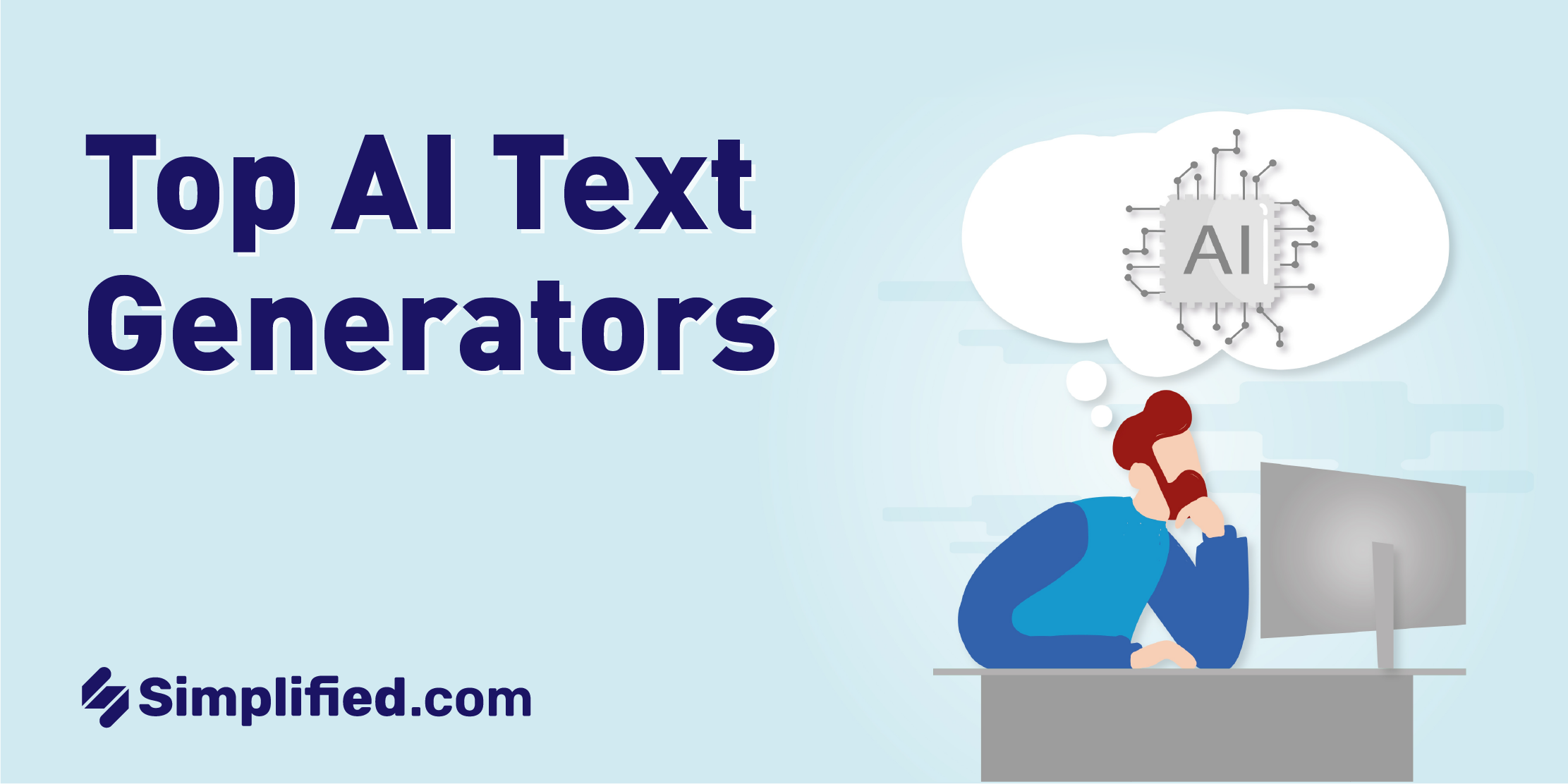 Best AI Text Generators Of 2023 To Write Online Faster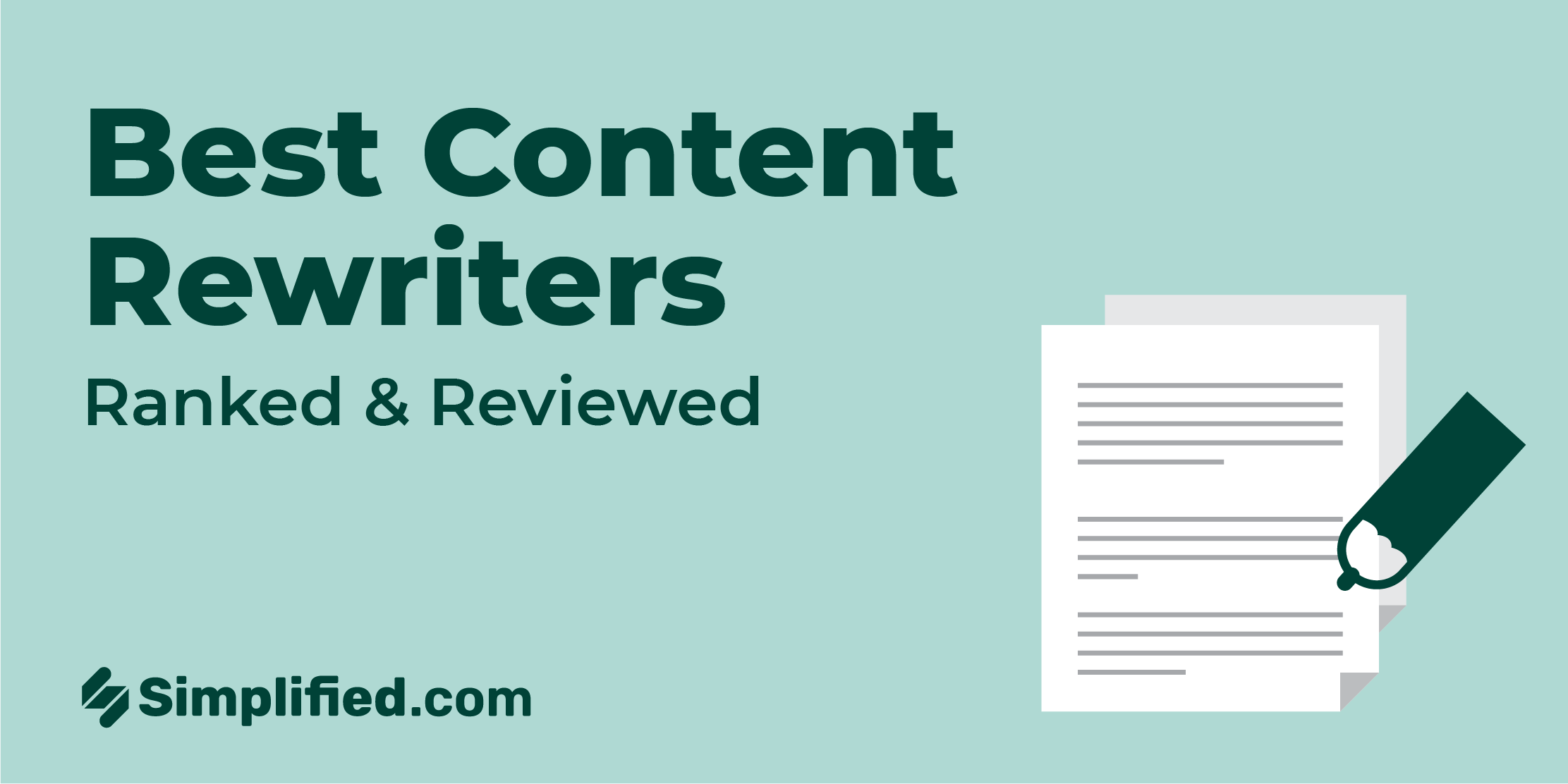 Best Content Rewriters Of 2023 – Ranked and Reviewed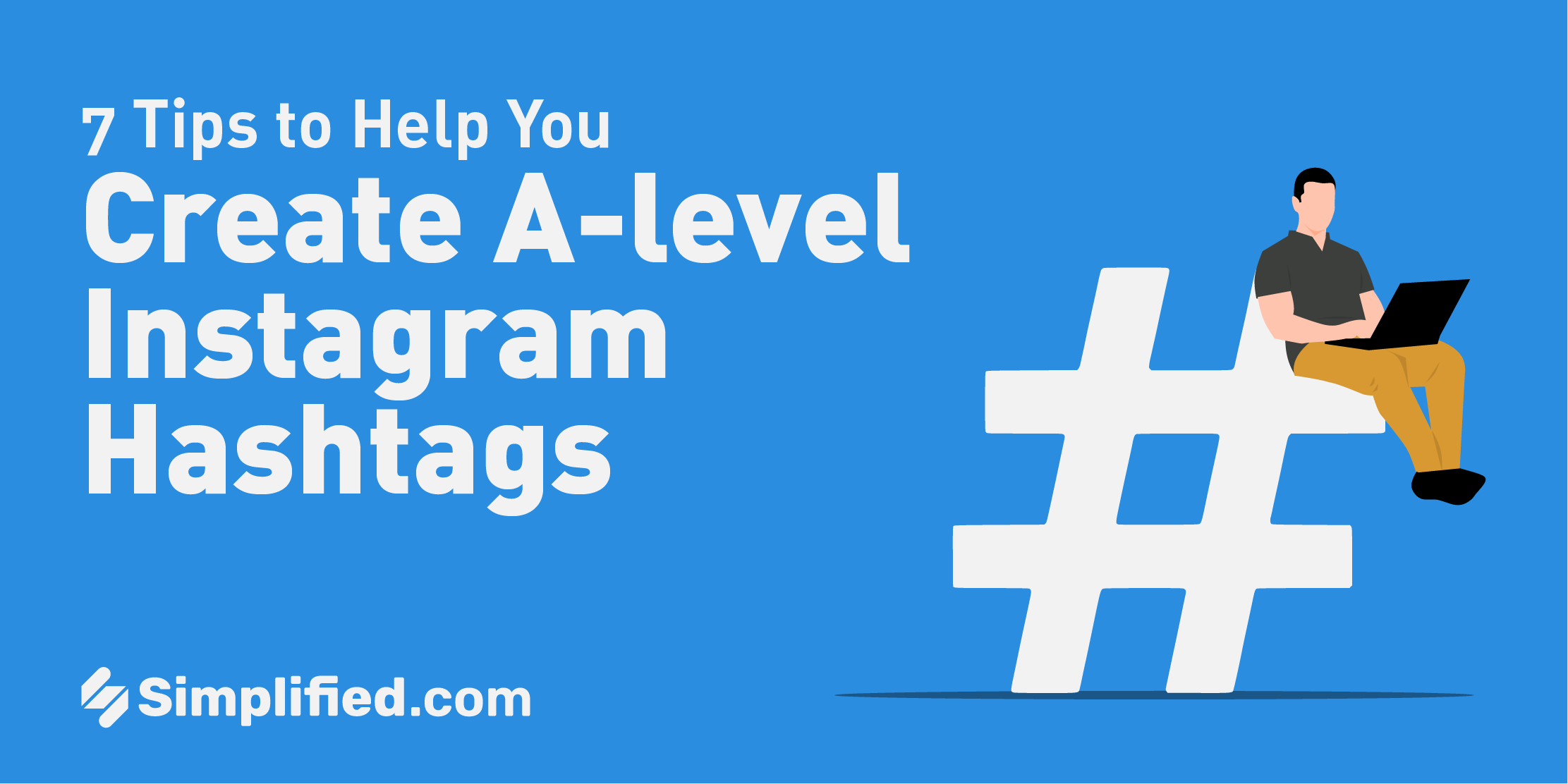 The Secret to Creating a #Winning Instagram Hashtag Strategy in 2023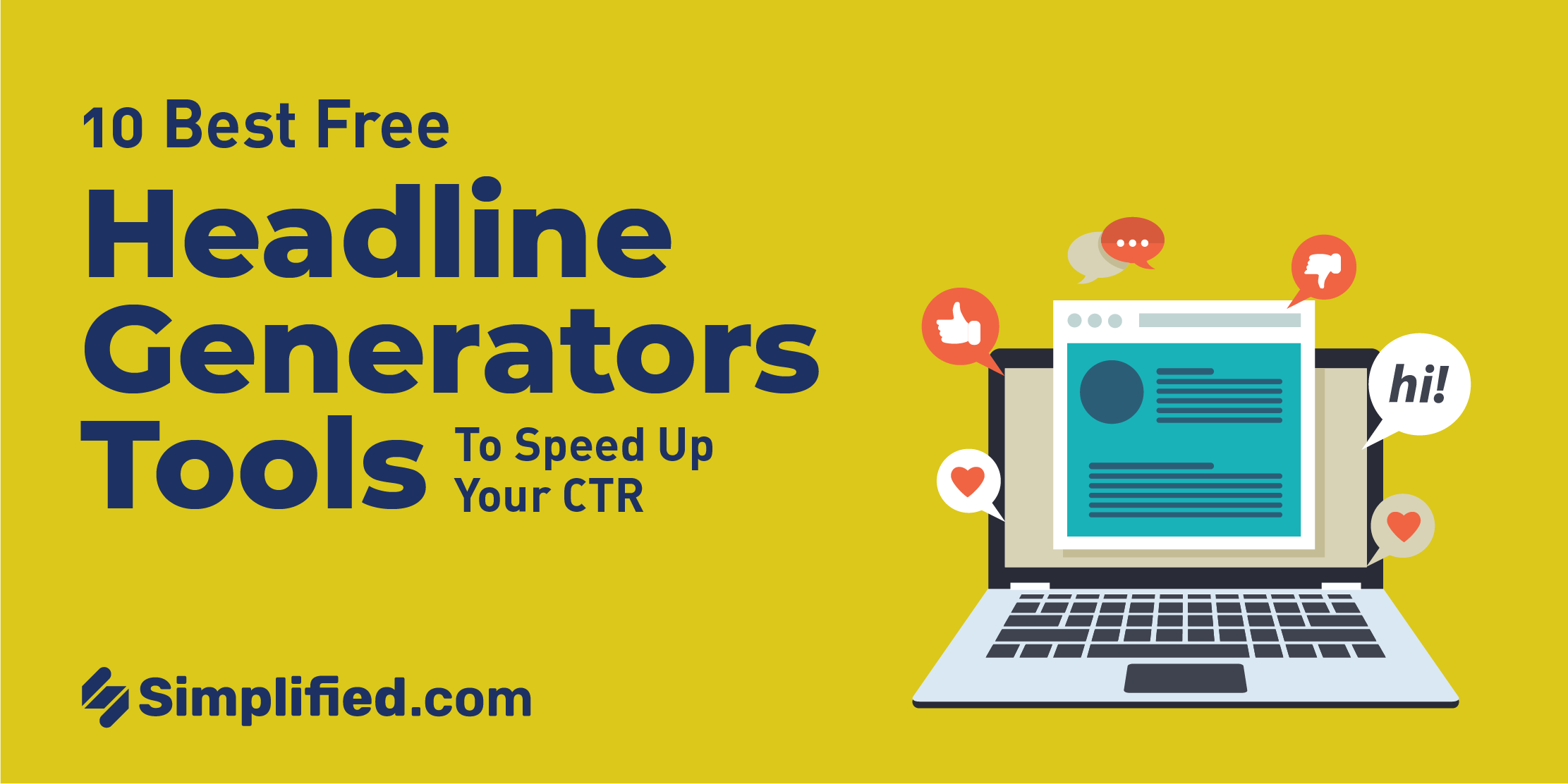 10 Best Free Headline Generators Tools To Speed-Up Your CTR In 2023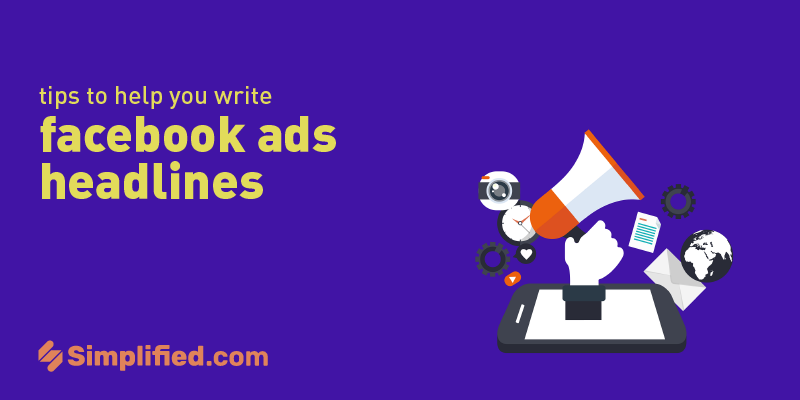 7 Tips and Examples on Writing Powerful Facebook Ads Headlines in 2023: Free Tool Inside!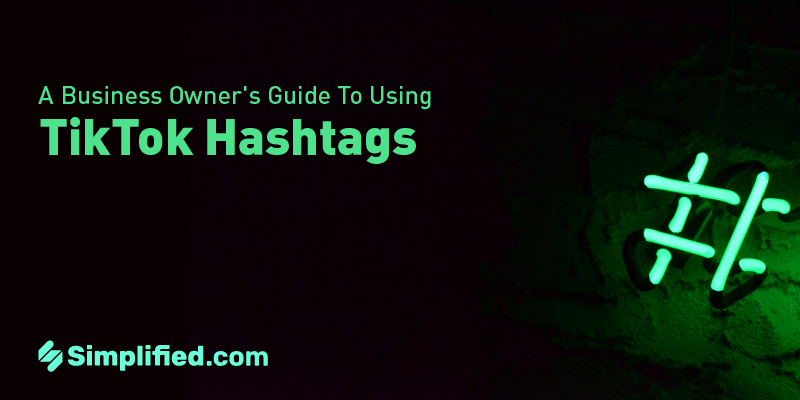 How To Boost Your Brand's Content Using Trending TikTok Hashtags In 2023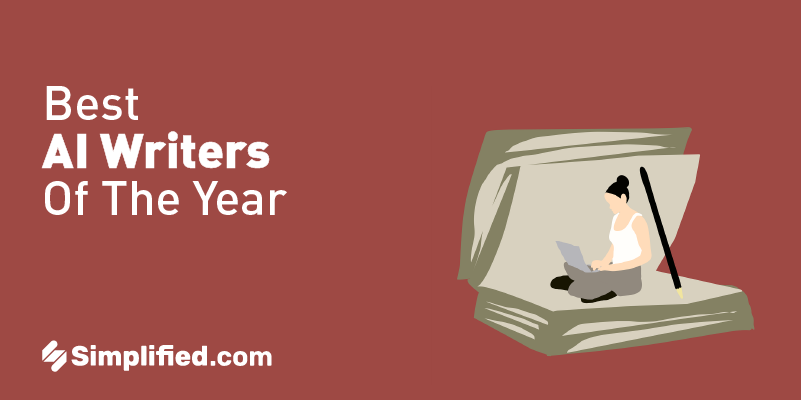 The 5 Best AI Writers Of 2023 – Ranked and Reviewed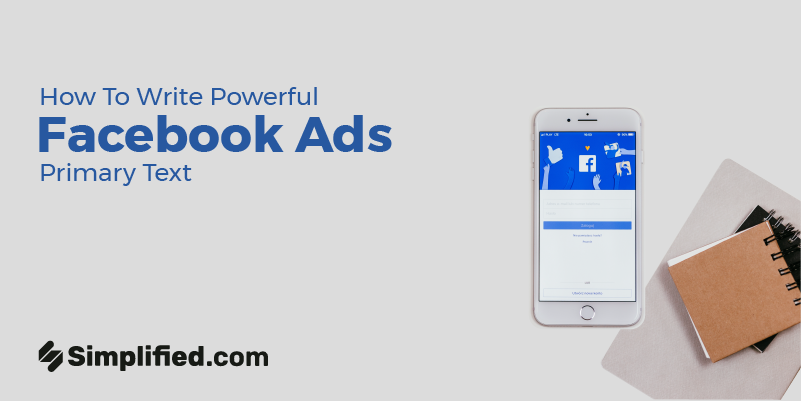 A Beginner's Complete Guide To Facebook Ads Primary Text 2023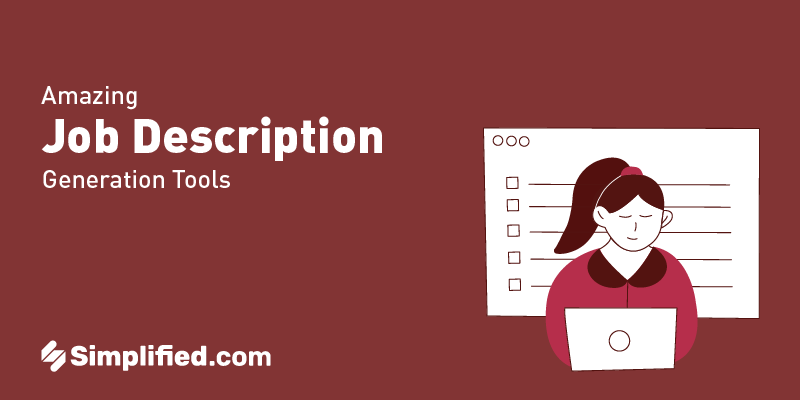 How To Create The Perfect Job Description: 5 Amazing Job Description Generator Tools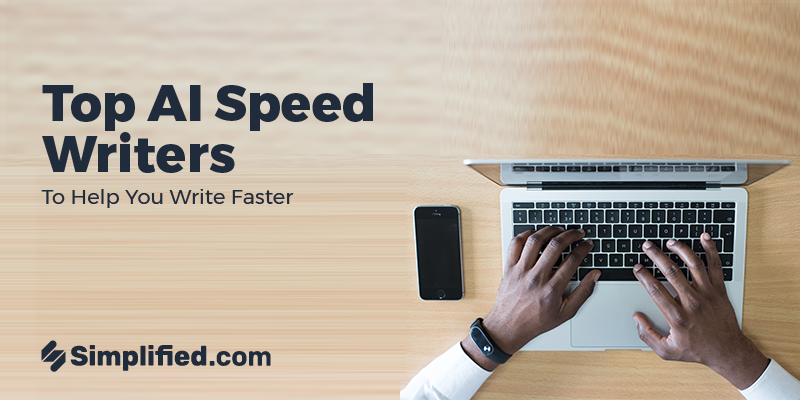 The 3 Best Speed Writers: We Tried Them, And This One Is The Best !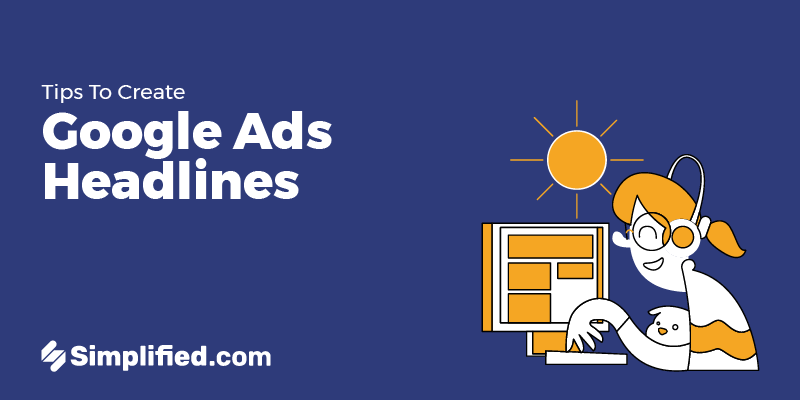 10 Tips To Create Google Ads Headlines for 2023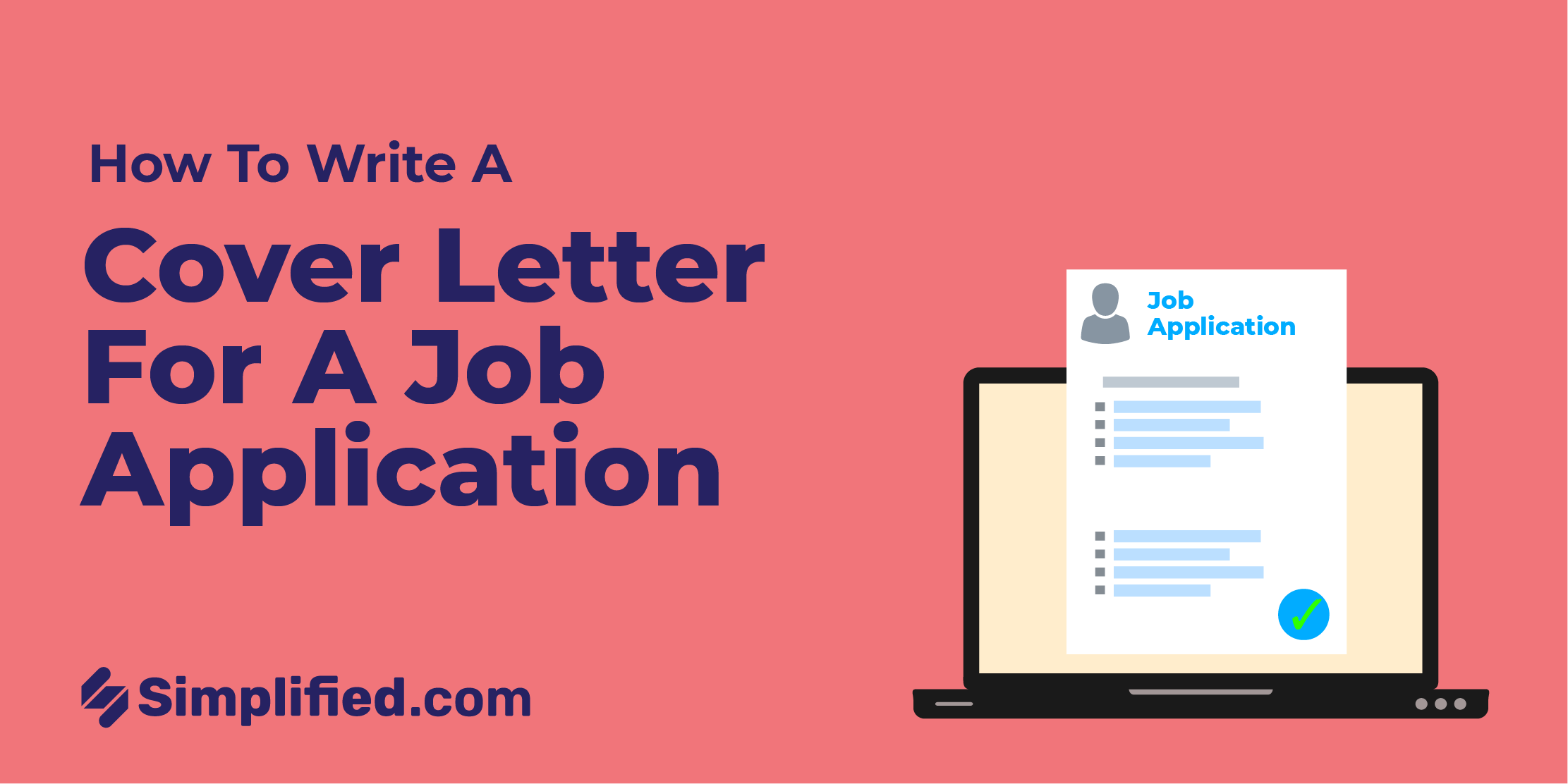 The Dos and Don'ts of Writing a Cover Letter For a Job Application
Comments are closed.
More in: AI Writing
Everything You Need To Know About The TikTok Character Limit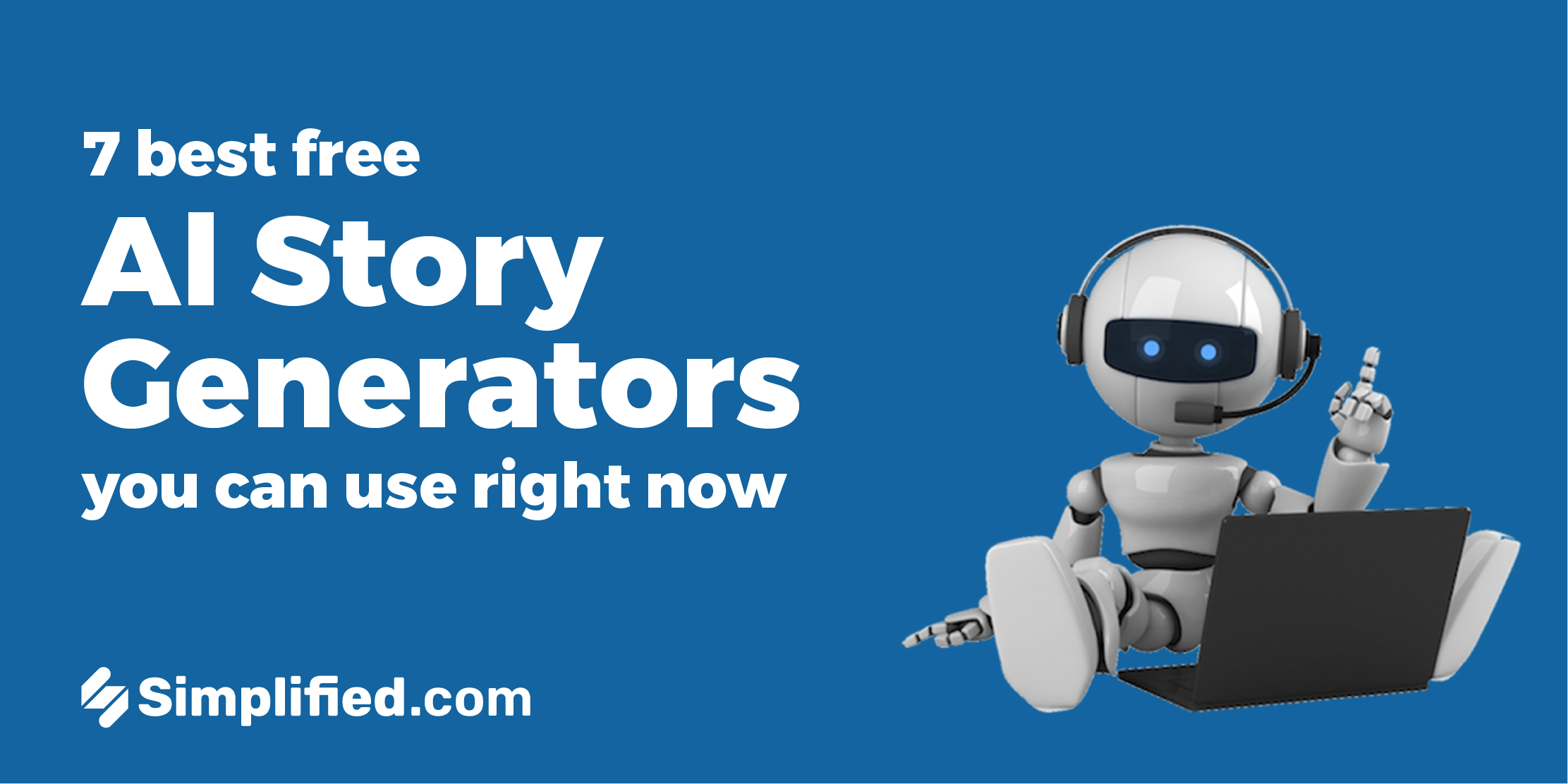 7 Best Free AI Story Generators You Can Use Right Now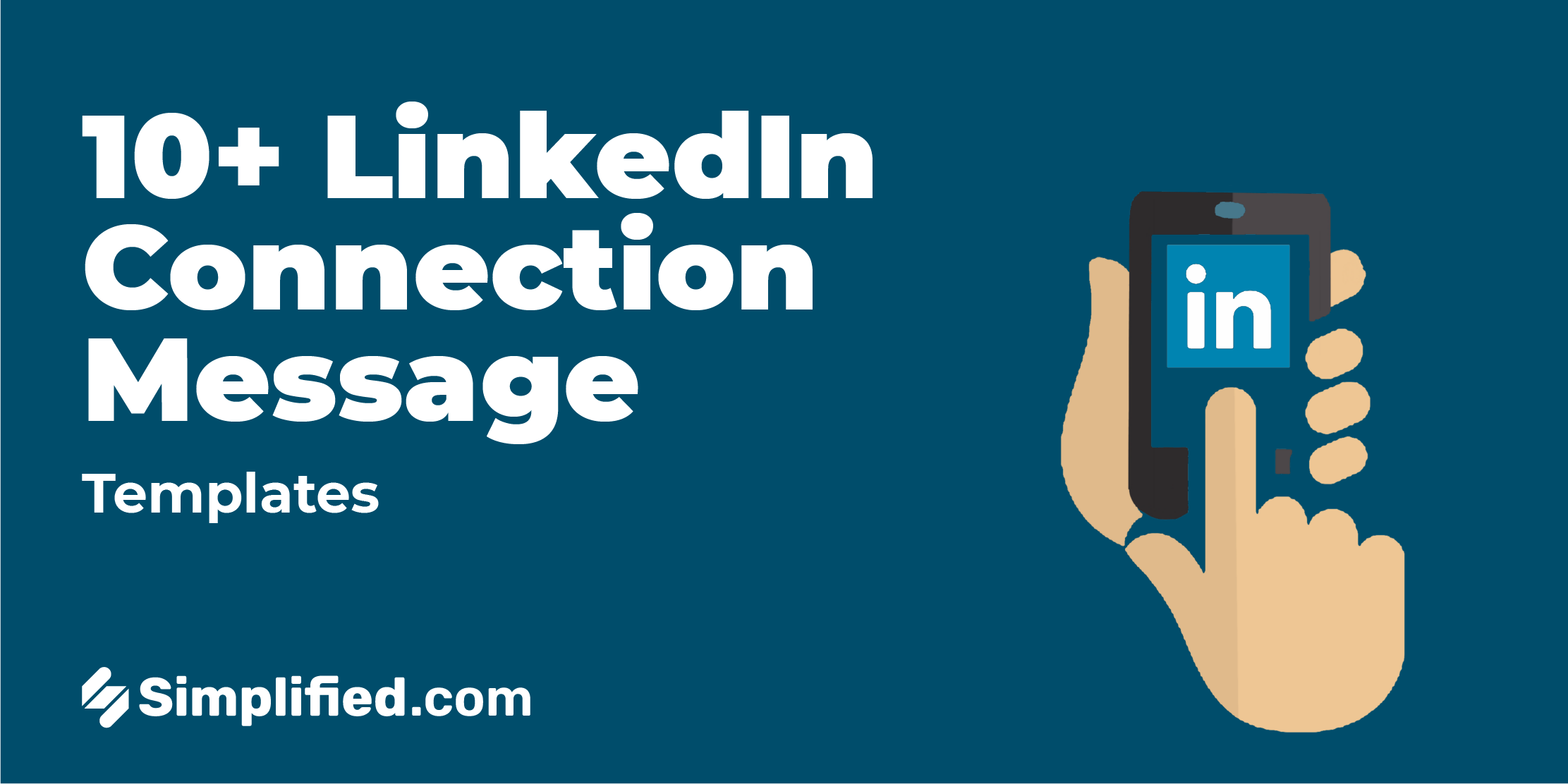 10+ LinkedIn Connection Message Templates to Land More Clients and Opportunities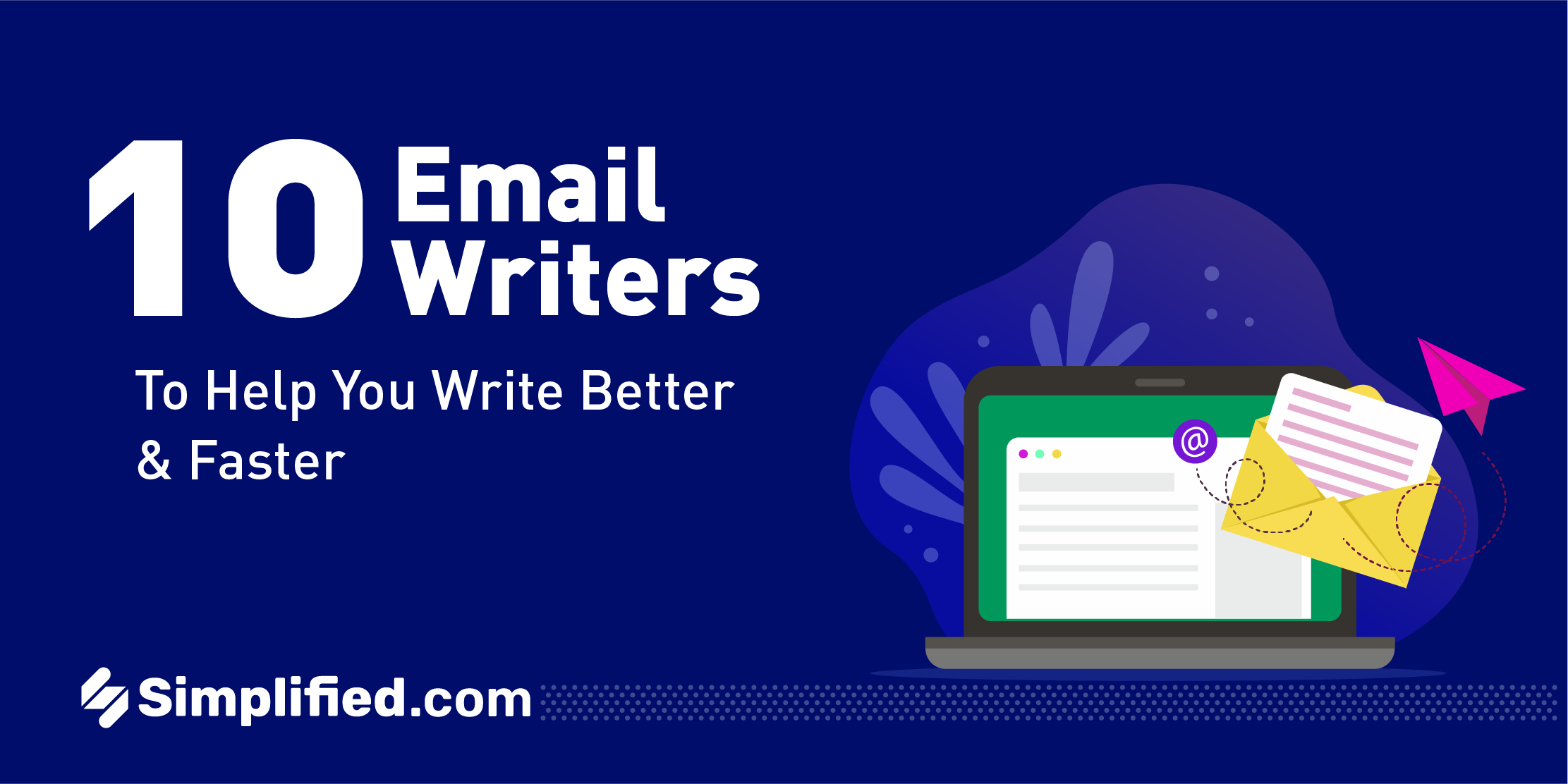 10 Best Email Writing Tools To Help You Write Better & Faster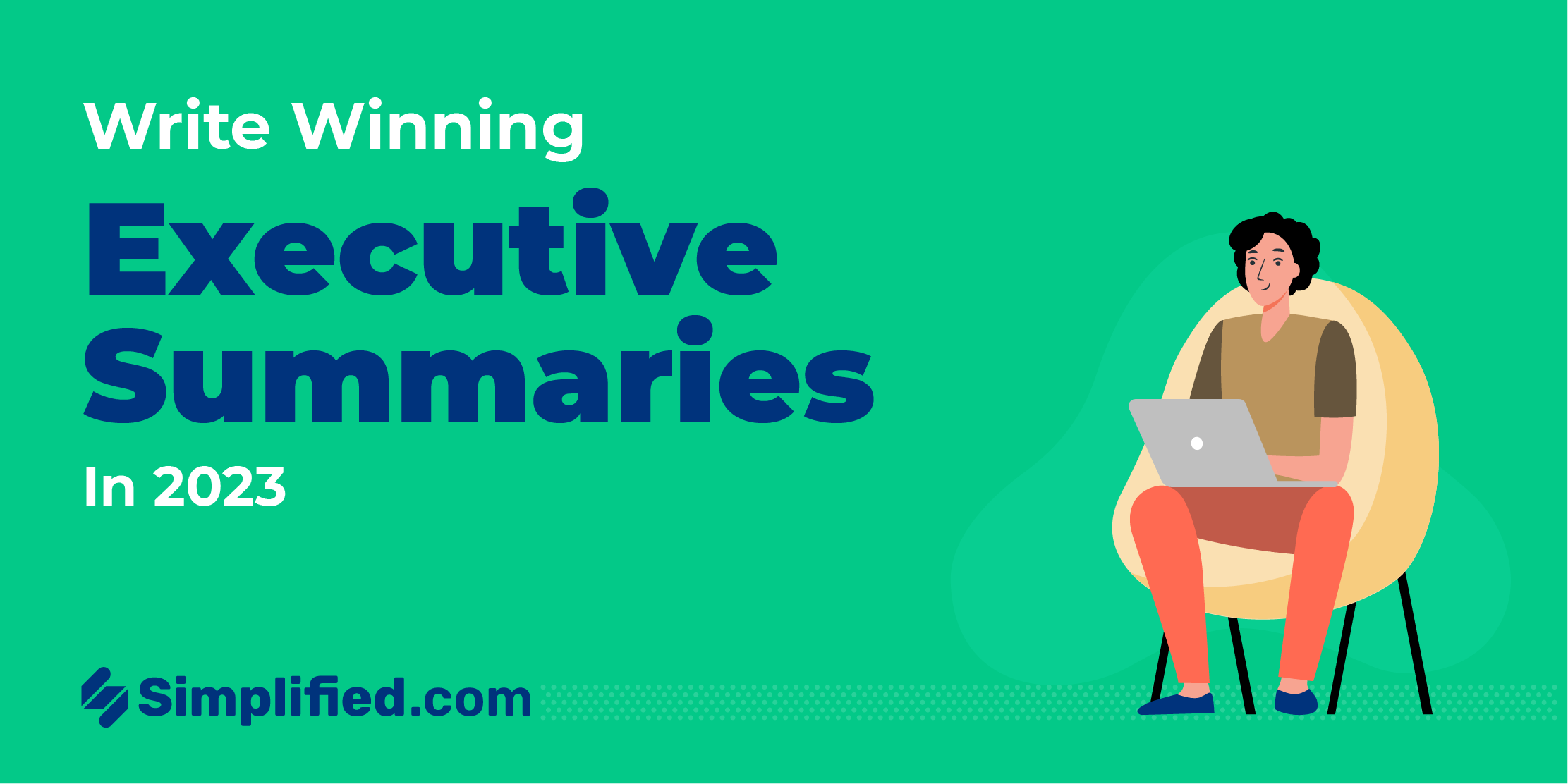 The Perfect Guide For Writing A Winning Executive Summary [With 4 Examples]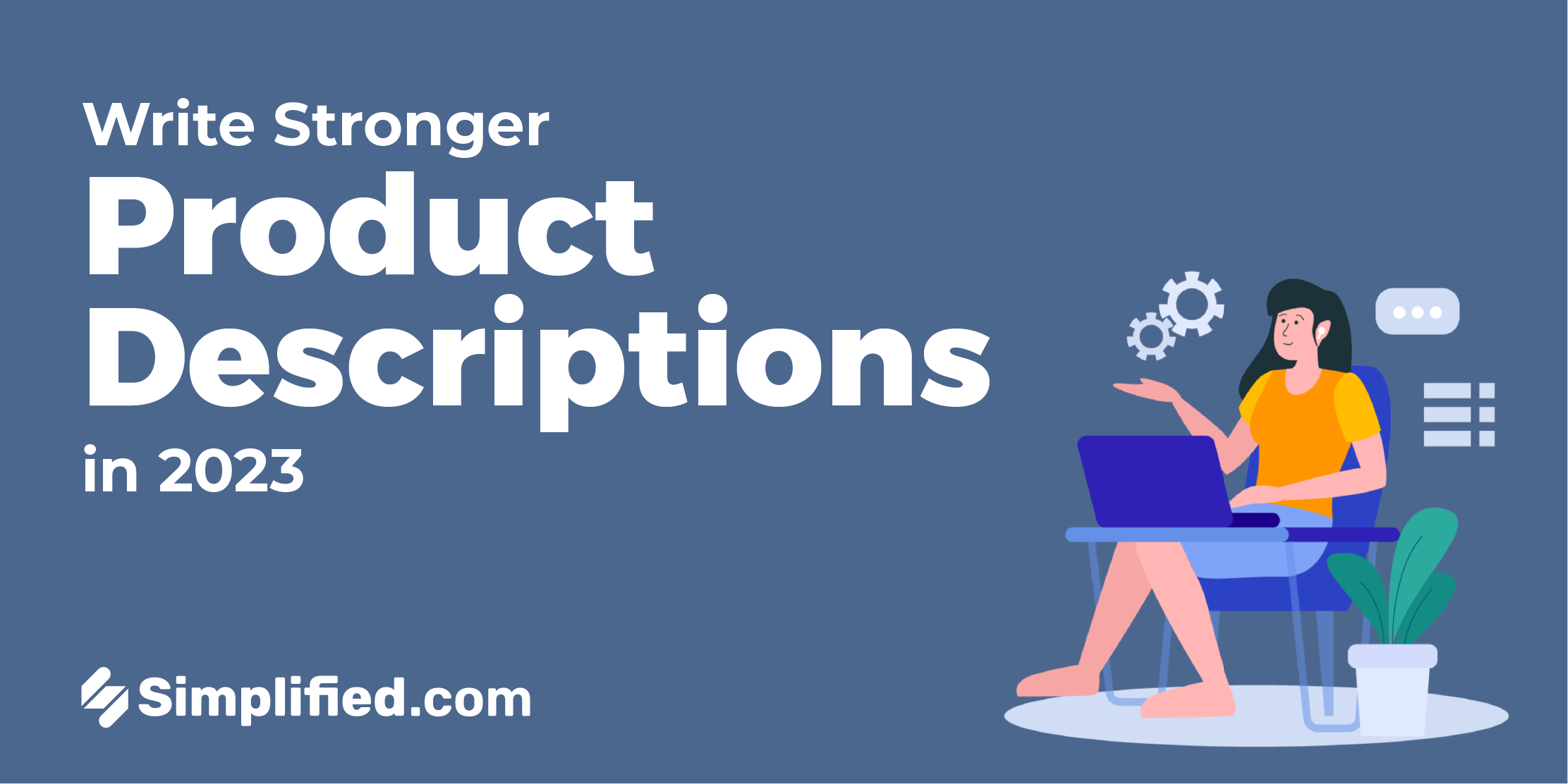 Simple Guide To Writing Amazing Product Descriptions in 2023 (+ FREE TOOL )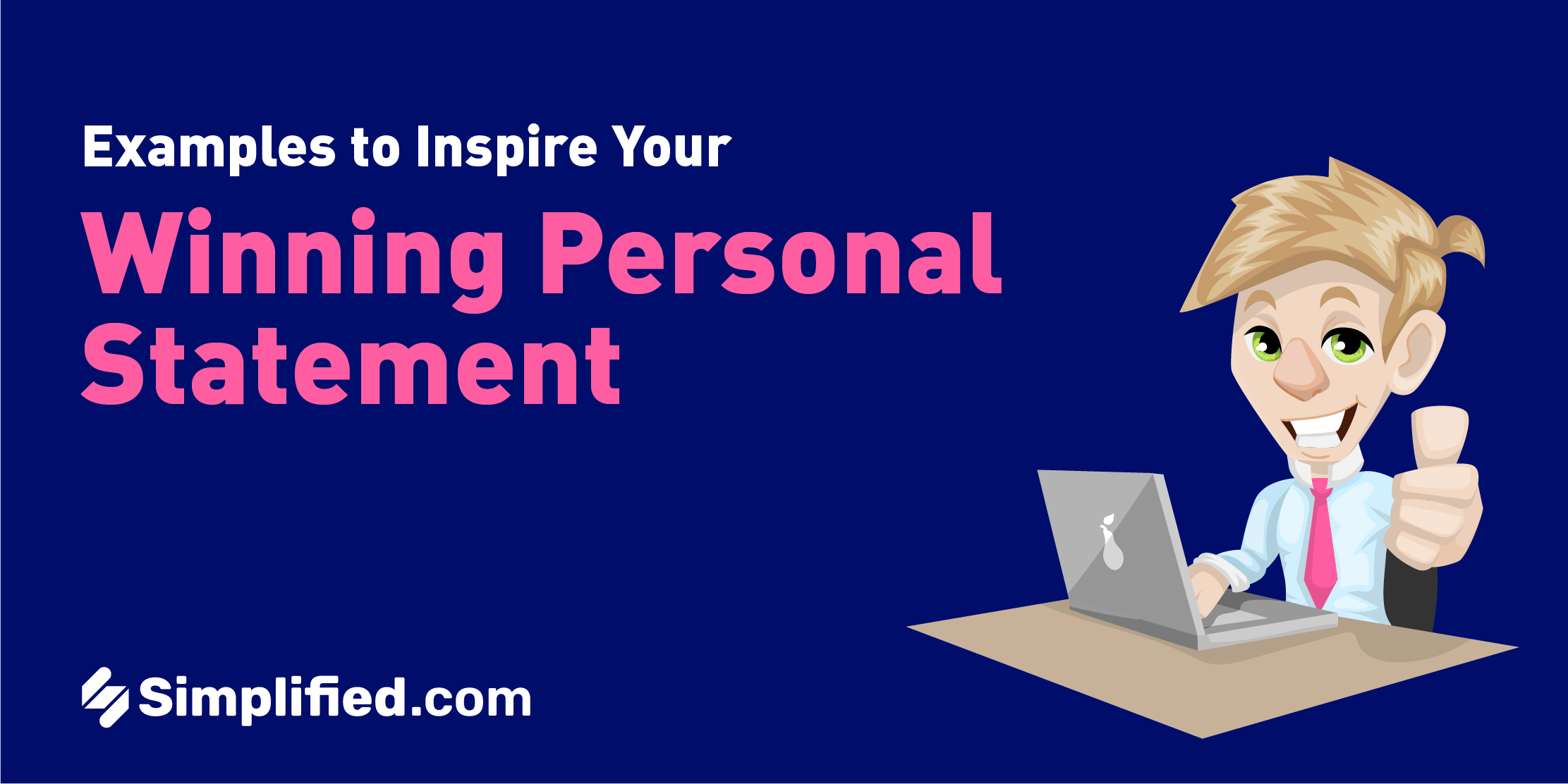 5 Personal Statement Examples to Help You Ace Your Next Application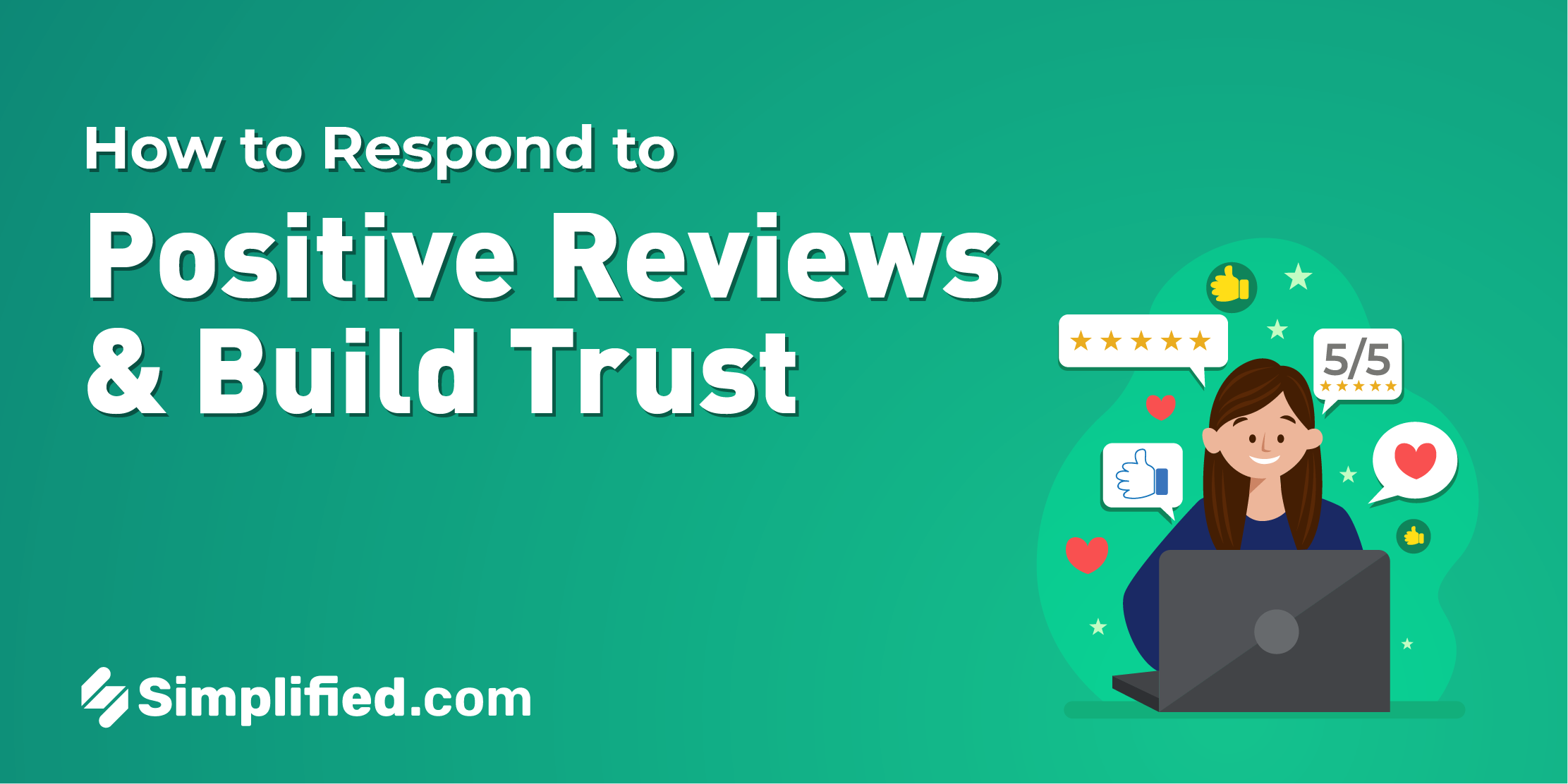 9 Ways to Respond to Positive Reviews (+Free Tool Inside!)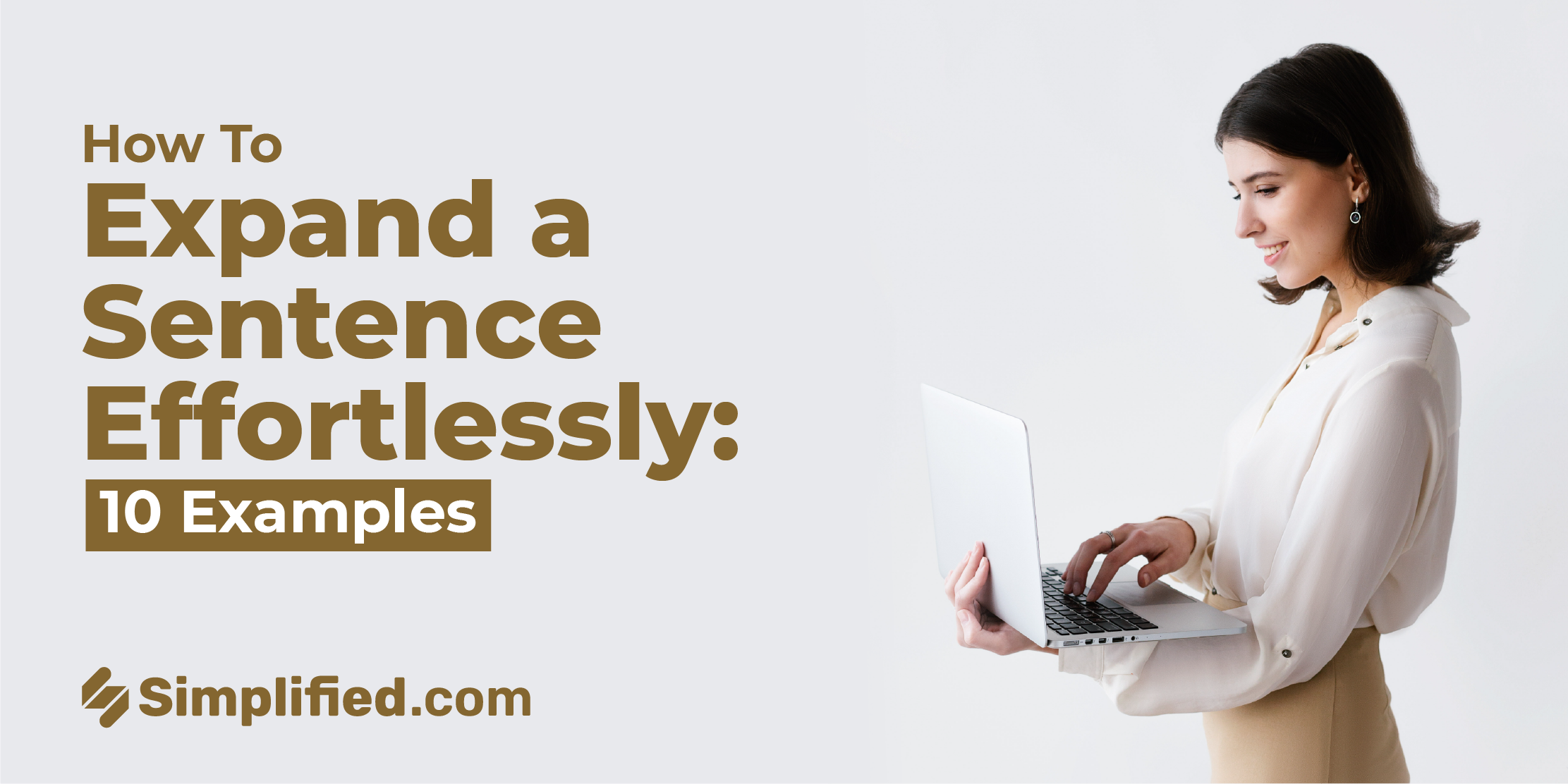 How To Expand A Sentence Effortlessly In 2023 + [Examples, Tips & Free Tool]
Start with simplified it's free forever.
Design, Write, Edit videos, and Publish Content from one app
Sign up now

Graphic Design
Video & Animations
Social Media Planner
Background Remover
Magic Resizer
Animation Maker
Content Rewriter
Long Form Writer
Instagram Reels
Customer Testimonial
Convert mov to mp4
Convert jpg to png
Instagram Stories
Facebook Posts
Linkedin Posts
Pinterest Pins
Half Page Ads
Instagram Ads
Facebook Feed Ads
Billboard Ads
Newsletter Popup
Shopify Mobile Banner
Shopify Home Page
Business Cards
Explore Static Templates
YouTube Shorts
Pinterest Video Pins
TikTok Videos
Explore Videos
Hashtag Generator
Youtube Video Titles
Photo Captions
Amazon Product Features
Review Responder
Blog Ideas + Title
Sentence Expander
Before After Bridge
Social Media Quotes
Meme Generator
Explore AI Templates
Google My Business
Social Media Planning
Social Media Analytics
Video Academy
Help center
Affiliate Program
Latest Posts
How to schedule a linkedin post on your company's linkedin page in 2023, how to make a community post on youtube: everything you need to know, ¿cómo escribir textos que conviertan para tu landing page, facebook groups: a valuable resource for growing your business, 6 ways to build brand loyalty in 2023.
Best Practices for Writing Articles on LinkedIn
Shama Hyder
Content Marketing
May 7, 2019
Publishing on LinkedIn has become one of the best methods for entrepreneurs, executives, and business leaders to establish their thought leadership.
Why? Because when it comes to your professional writing, people trust LinkedIn more than  any other social platform. According to a survey by LinkedIn, 73 percent of people said they were more confident in the professional information presented on LinkedIn than on Twitter, Facebook, or Yahoo! Groups.
So how do you make sure your LinkedIn articles perform well? Here are 5 best practices to follow.
Five LinkedIn Articles Best Practices
1. publish long-form content, and save your shorter posts for other platforms..
Users on LinkedIn prefer content between 1,900 and 2,000 words , according to an OkDork analysis of LinkedIn post performance.
One reason is because LinkedIn users expect much more thorough, researched content than users on Facebook, for example, do. It's difficult to present a valuable idea, discuss it, and draw a reasoned conclusion in, say, 500 words.
That's not to say you should pad your LinkedIn articles with extra words, sentences, and paragraphs just to reach that length. Quality content will always win out over quantity. However, if you're finding that your posts are consistently coming in under 1,500 words, you might want to reconsider how you structure them, or dig into your concepts a bit deeper.
2. Share your stories—not just your brand's.
As connected consumers become ever more savvy to the tricks and marketing tactics brands use to sell to them, it's becoming more important than ever to employ effective brand storytelling.
While this definitely involves sharing your brand's story, it also means you have to open up and share your own stories, too.
That certainly doesn't mean you have to talk about what you tell your therapist—but it does mean you should be open to sharing challenging moments in your professional life, times you questioned yourself, and especially rewarding moments in your career.
This is because people are no longer buying from companies. They're buying from people. They trust people, not brands. And when it comes to a site like LinkedIn, which is all about building professional connections, that personal element is key.
3. Include images.
Just as readers do on any other publishing site, LinkedIn users prefer posts with images. In fact, the OkDork analysis found that posts with 8 images perform much better than posts without images—in fact, they received an average of more than 50k views, as opposed to around 6k for posts with no images.
Select your images carefully. Avoid images that appear too "stock-y" or have nothing to do with your topic. That sounds obvious, but it's amazing how many people will include images of a rock climber in posts about upping your sales numbers. You can draw a vague connection, but mostly it just makes your post look generic.
A few good sites to browse for images are Pexels, Unsplash , and Pixabay, all of which offer free stock images.
4. Post LinkedIn articles consistently, and on a regular schedule.
Consistency is vital no matter where you're posting, whether that's on Instagram, Facebook, Medium , or, of course, LinkedIn.
The reason behind this is that users will be more likely to follow you and share your articles if they know there's more to come.
If you post once, and don't post again for a couple of months, the people who originally read your article and were interested in what you had to say will have moved on. After all, it's not as if there's a shortage of content for people to read.
On the other hand, if people know that you post every week on Wednesdays, they'll be much more likely to view, comment, and share. They'll get used to seeing your LinkedIn articles pop up on their news feeds every week—and as every marketer knows, you've got to keep your brand top of mind with customers if you want to build a following. The same is true with B2B thought leadership : if you want to build your brand as a thought leader, you have to keep yourself top of mind for people who are interested in the topics you write about.
When it comes to the frequency of posting, LinkedIn's managing editor Chip Cutter recommends posting at least a few times per week . LinkedIn differs from other platforms to a degree in that the people using it are on the platform to make connections, learn from each other, and advance their careers. There's a much greater chance that they'll start tuning you out if they hear from you too frequently.
5. Expand your topic areas.
Something else that Cutter recommends LinkedIn users do with their articles is vary their topic choices a bit.
Topics like productivity, efficiency, leadership—these are all popular things for LinkedIn users to write about, but that also means that it's especially challenging for yet another article on how to be more productive to stand out.
What's more, there's so much B2B content on these topics already that saying something truly brand-new is going to be tough. These LinkedIn articles can therefore sound bland and generic—two impressions you don't want to leave people with when they think of your thought leadership.
Instead, try writing about things like:
Trending topics in your industry
Personal stories that are related to popular workplace topics like leadership, career development, etc.
Major trending questions and topics like the future of work, how AI is changing the workforce, and immigration reform.
6. Use appropriate hashtags.
Hashtags are important on LinkedIn just like they are on other platforms, but you'll need to make sure the ones you use are appropriate for the business-oriented audience. That means no #blessed or #FridayFeels—instead, use your company hashtag, or employ the ones that LinkedIn will suggest when you create your post.
Related read: How To Hashtag Like A Pro
Try to strike a balance between niche hashtags that will help your audience find you, and more general hashtags that will give readers a broad overview of your article's topic area—#Inspiration, #WomenInLeadership, etc.
Hootsuite recommends using no more than five hashtags per LinkedIn article, as using more can look spammy.
For entrepreneurs and leaders who are building their thought leadership, posting articles on LinkedIn is a must.
For one thing, you'll immediately increase your visibility on the platform, making it more likely that you'll connect with other leaders in your industry, generate leads, and gain more customers. For another, by posting your articles on LinkedIn, you're creating an extensive library of content that will serve you for years to come, as users can come across your writing at any time—not just n the three or four days after you posted it.
Want to learn more about LinkedIn articles best practices? Read our post " The Marketer's Guide to Using  LinkedIn's Native Video ."
business marketing strategies , content marketing , Digital Marketing Strategy
Don't miss!
Expert-level insights direct from our ceo's desk..
Reach new audiences.
Retain clients.
Boost overall sales.
Explore the latest in B2B PR and marketing
Mar 15, 2023
Public Relations
18 Successful PR Campaigns from Innovative Companies
Proactive and Reactive–the new P and R of B2B Earned Media
18 Media Training Best Practices
Let's talk., our clients are smart, thoughtful, & forward-thinking., sound like you get in touch..
Minority and Women-Owned | DBE, MBE & SBE Certifed | Part of the Enterie global network
© Copyright 2023. All rights reserved.
How To Write LinkedIn Articles That People Read
Increase Your LinkedIn Visibility
Guide contents, new updated linkedin algorithm, linkedin best practises, linkedin articles vs posts, what is a linkedin post.
What is a LinkedIn article?
LinkedIn Article Benefits
Which is best - linkedin articles or linkedin posts.
How To Write LinkedIn Articles
Articles quick guide, upload a header image, write a compelling headline, insert images, videos, slides and snippets, publish and share your article, top 30 tips on writing linkedin articles, article content, end goal(s), get inspired, create a schedule, the don't do's.
LinkedIn Social Selling Index (SSI)
Please share.
How to Write an Article on a LinkedIn Company Page
14 minute read
The Benefits of Publishing an Article on LinkedIn May Surprise You
When Amanda Natividad, VP of Marketing at SparkToro , published content on LinkedIn and compared the data to Twitter, the results were a lot of "fun."
Surely us fellow content marketers can have fun too!
What kind of fun did Natividad experience? Well, their LinkedIn publication earned over 913,000 impressions and almost 13,000 engagements in just five days.
That beat Twitter by almost 1,136% and 381%, respectively!
This is fun… One of my tweets from April got 73.9k impressions and 1.15k likes. I reposted it on LinkedIn and after 5 days: 913k impressions and 12.3k likes/reactions. pic.twitter.com/Z7DQ0AtTEw — Amanda Natividad (@amandanat) May 18, 2022
What happened? Is there a discrepancy between follower counts? Well, yes, but not in the obvious direction: over 94,000 on Twitter and less than 9,000 on Linkedin.
Natividad's observation reinforces what a lot of content marketers have seen: LinkedIn is one of the most-trusted social media platforms for businesses.
With this foundation of trust, LinkedIn's organic reach is more wide-ranging than other platforms—there's a big demand for content that users don't value on Facebook, Twitter, et al.
And articles on LinkedIn are unique as they allow you to write content similar to blog posts to help your business build its brand and establish expertise.
Yet many business owners aren't aware of the article-publishing features on LinkedIn or how to best use them. Instead, they struggle to reach new customers and grow their audience.
But why should you write articles on LinkedIn? And how can you write a good LinkedIn article?
We'll cover how to write an article on a LinkedIn page, the benefits of publishing on LinkedIn and tips for writing a good LinkedIn article so your content gets the attention it deserves!
Table of Contents
Writing Articles on LinkedIn: An Overview
Before you learn how to write a good LinkedIn article, it's important to understand the difference between an article and a post (also called a status or update).
LinkedIn posts are short messages that appear directly on LinkedIn feeds.
Articles are longer-form content shared as posts, where the post itself serves as a caption, but the article is available on its own page via LinkedIn's publishing platform, LinkedIn Pulse.
Which Is Better: LinkedIn Articles or Posts?
Are LinkedIn articles better than posts? It's a trick question because LinkedIn posts are completely different from LinkedIn articles.
First, the character counts for LinkedIn posts vs. articles differ. LinkedIn caps posts at 1,300 characters—or around 200–300 words on average if you include spaces (LinkedIn does).
In contrast, articles get a max 125,000 characters. That's more than 17,000 words on average.
We're definitely not suggesting you use all that space for every article. Most people on LinkedIn don't have time to binge-read novellas.
But you can definitely convey more—and more complex—information in an article on LinkedIn than you can in a post.
So LinkedIn articles are great in helping you demonstrate expertise and promote brand awareness.
When to Use LinkedIn Posts
Publish regular content to LinkedIn to increase awareness
Share links to your own posts or information you find interesting or want to comment on
Introduce a new staffer, business partnership or product
Share business news or accomplishments
Ask for client or consumer feedback
Highlight your company's philanthropy or other efforts related to mission or corporate social responsibility
When to Publish LinkedIn Articles
Share expertise with other LinkedIn members via longer content
Drive awareness of your brand, services or products by creating content other people are likely to share
Educate your audience, such as with how-to articles
Create content likely to drive conversions to demonstrate your expertise or help people better understand the purpose & benefits of your products
What Are the Benefits of Publishing an Article on LinkedIn
Are LinkedIn articles a valuable use of time?
LinkedIn articles complement blog posts because they offer another medium to revamp and repurpose your longform content.
You can also use LinkedIn articles as previews of what's on your website.
Plus, with LinkedIn, you'll get a great organic reach that isn't guaranteed on your website.
What about the inherent effort?
It does take more time to write an in-depth article than to publish a short post. Is it really worth the extra effort? Absolutely. Here's why:
LinkedIn displays content to users interested in the topics you write about. If readers already perceive your content as relevant to their needs, they'll more likely read the full article, comment on it and share it with others.
Many users view LinkedIn articles as thought-leadership content. Publishing LinkedIn articles gives you instant credibility, trust and brand awareness.
LinkedIn articles provide more linking opportunities than LinkedIn posts do. Article links can drive traffic to your website and help you generate high-quality leads to achieve your B2B content marketing goals .
Do LinkedIn Articles Matter?
Articles provide a unique opportunity to establish expertise in your field and cement yourself or your company as a thought leader.
But whether you're writing an article or a post on LinkedIn, they both appear on people's feeds for followers—and their followers—to view and engage with the same way.
Articles show up as any other link with the link's featured image above its Open Graph protocol (e.g., title, description), with the option to add organic text as a caption.
Posts display as organic text, with the option to add an accompanying image.
So LinkedIn articles matter a lot not just because they're on an additional & reputable platform to complement your blog but also because publishing in general on LinkedIn is beneficial.
What then makes LinkedIn so unique as a publishing platform?
3 Benefits of Publishing an Article on LinkedIn
LinkedIn is one of the fastest-growing social platforms , recently seeing a 30% year-over-year increase in user sessions and a 60% increase in content creation over the same period.
These expanding metrics demonstrate the amazing opportunities available to brand managers and content marketers to scale their reach and attract more leads.
Let's look at three specific benefits of publishing articles on LinkedIn validated by content-marketing consultant Dickie Bush :
Insane reach
Low competition
Genuinely thoughtful community
1. Insane Reach
There exists no shortage of observational evidence that LinkedIn's algorithms are very liberal in how they distribute content on the platform.
User feeds are less siloed than on other social platforms. Only a few likes or comments can snowball impressions of and engagement with LinkedIn articles very quickly.
The LinkedIn algorithm has insane reach (regardless of follower count). My very first LinkedIn post, I had 0 followers and had never posted anything. I reposted my best tweet from Twitter thinking it would get a few likes. It ended up with 500k views and 4500 likes – nuts! pic.twitter.com/v1bQcyGNkM — Dickie Bush 🚢 (@dickiebush) May 18, 2022
And with consistent increases in user-volume and -session metrics on LinkedIn, that means more eyeballs on LinkedIn articles and more leads.
2. Low Competition
Even though, as hinted above, the higher growth rate of LinkedIn content creation is closing the gap with the volume of user sessions, there remains a huge demand for content.
In other words, there's still no equilibrium in the supply:demand ratio of the amount of content available on LinkedIn to the amount of content that its users demand.
On LinkedIn, there is a severe mismatch between creator and consumer. And it makes sense – most people have their boss looking over their shoulder on LinkedIn – which makes them terrified to write anything. Why is this important? — Dickie Bush 🚢 (@dickiebush) May 18, 2022
This mismatch is one reason why LinkedIn's algorithms are so lax with circulating content.
At least until this gap narrows further, businesses can easily distribute LinkedIn articles without much competition—even if your competitors literally publish LinkedIn articles too!
3. Genuinely Thoughtful Community
LinkedIn might have its fair share of opportunists and people who overestimate the extent to which their ideas qualify as insightful thought leadership.
But there's no denying that all active users are genuine business professionals there to legitimately network, study new ideas and master industry best practices.
Twitter gives LinkedIn a bad wrap. But the community of people on LinkedIn are the best part. Why? • Everyone is there to learn • Everyone is a real person • Everyone is nice! Unlike Twitter, you don't get rewarded for trying to dunk on people and you can't be anonymous. — Dickie Bush 🚢 (@dickiebush) May 18, 2022
Coupled with its ever-growing user base, LinkedIn is a prime platform to help your articles succeed!
Bonus Tips for Writing Articles on LinkedIn to Make Them Matter
One of the easiest ways to get more readers is to make your LinkedIn profile or company page public and your activity as shareable as possible.
To do this, open "Settings & Privacy" > "Visibility" to optimize visibility settings for your profile, network and activity.
You can also share other people's articles on LinkedIn and add relevant commentary & hashtags to help more people find them.
The Share button is at the bottom of each article on your feed. Simply click on it and choose to "Repost" or "Share with your thoughts."
Amplifying other content and engaging with others in general shows LinkedIn you're active yourself, improving the reach from either your personal profile or your LinkedIn company page.
LinkedIn also enables sharing articles to Facebook and Twitter. Diversifying your reach across platforms grows your brand, showcases your expertise and attracts more leads
Ask others in your company and your network to share your articles from their own profiles too!
Lastly, if you're thinking about outsourcing content marketing activities, you can scale the production of LinkedIn articles to post more frequently and help with discoverability even further.
Steps to Publishing an Article on LinkedIn
Sign in to LinkedIn on desktop.
Click "Write article" near the top of the homepage. If you run a company page, you can publish a LinkedIn article under the page or under your personal profile.
Add a headline.
Place your cursor in the "Write here" field to start writing your article. Use bold text, bulleted lists and other formatting elements to break up large text chunks and make it easier for readers to scan your article for key points.
When you finish writing, proofread carefully. Then hit "Publish" and follow the on-screen instructions.
How to Write an Article on a LinkedIn Company Page: A Step-by-Step Guide
Step 1: write an attention-getting headline.
The headline must be relevant to readers and let them know what to expect from your article.
Think about what your audience wants to read. Do they need tips on completing a task? Information on a new development in your field?
If you have specific readers in mind, such as executives in the technology industry, tailor your headline accordingly.
For example, say you sell a calendar app and are targeting executives in the tech industry.
Perhaps consider a benefit-driven headline ("Scale Your Productivity 3x With a New Kind of Calendar App") since tech execs can be drawn in by messaging about growth opportunities.
Listicles and how-to articles do well on LinkedIn, so you may start with "7 Ways to Save Money on Tech Outsourcing" or "How to Increase Your Employee Retention Rate in 3 Easy Steps."
If you promise something in the headline, follow through on that promise in the article. You don't want to mislead readers.
Step 2: Create an Interesting Introduction
A good intro draws the reader in so they give your article a closer look.
Depending on the article's purpose, you may want to open with a question, make a controversial statement or tell a compelling story.
Don't start an article about credit cards with "We all know paying off debt is hard."
Instead, unravel Sarah's journey: "Once 28-year-old journalist Sarah decided to control her debt, she didn't guess it would lead her on a path towards a global ambassadorship in fintech."
Step 3: Use Short Paragraphs
Huge blocks of text turn off most readers. They also aren't scannable and don't work well for mobile users.
Try to limit most paragraphs to a few short sentences.
The first sentence, also known as the topic sentence, summarizes the main idea of the paragraph. Additional sentences support your main point.
Some paragraphs may just be one sentence. Writing for the internet means your prose shouldn't exceed a high-school reading level, especially since LinkedIn articles are for top-of-funnel leads.
When you're ready to share a new idea, move on to the next paragraph.
Step 4: Organize Your Thoughts
Don't underestimate the importance of outlining so you can fully internalize the delineation of your argument.
It's vital to use storytelling for articles because stories motivate more engagement from readers, leading to more conversions.
In many cases, writing with a classic "hamburger menu" style of thesis > supporting points > conclusion is a good way to make your point, or rely on rising action > conflict > falling action.
Use these storytelling techniques in blog posts when:
You're giving step-by-step instructions to help readers accomplish a task.
Your article topic relates to historical events, such as the rise of industrial activity or development of new technology.
You want readers to visualize something in a certain order.
If all else fails, organize your thoughts by importance. This is helpful to rank items or persuade readers to adopt your viewpoint.
If you're writing a list of the five best software packages for accounting firms, for example, it makes sense to rank them in order of importance because people will want to see the top five.
Step 5: Focus on Formatting
Good writing is only one aspect of creating an appealing article. Also consider how formatting affects the reader's experience.
Break content up with elements to help readers scan for information. Bulleted or numbered lists, data, images or subheadings make content more digestible and highlight key takeaways.
Give your article plenty of white space, the open space between design elements. White space focuses the reader's attention and improves comprehension.
There's less to immediately look at with white space, so people really engage with the content because it's not intimidating.
Breaking up content and writing short paragraphs is the easiest way to add white space when writing a LinkedIn article for your company page.
Step 6: Cut the Fluff
Make your article exactly as long as it needs to be to get your point across. If you can explain a topic in 900 words, don't add an extra hundred just to make the article longer.
LinkedIn content caters to executives, business owners and other professionals. They're busy people with a limited amount of time.
As you proofread, cut out anything inessential to helping them understand what you're saying.
Also remain vigilant in editing against the passive voice, repetition and run-on sentences, which all detract from succinct writing.
Step 7: Provide Expert Insight
The best way to build credibility and position yourself as an expert is to offer a completely new perspective, show you know your craft and cultivate your reputation.
If your article rehashes what's out there, it won't add much to the professional body of knowledge in your industry.
Can't think of anything to write about? Here are some ideas to get the creative juices flowing:
Explain how you solved a big problem in your business
Discuss unusual solutions to common industry challenges
Highlight how you helped a customer grow their company
Write a rebuttal to a popular article by an industry colleague
Read industry publications to find out what people are interested in learning about
Professional content writers can also help you curate topics for your LinkedIn content calendar. For instance, what categories and keyword-research can we take from your blog?
Once you learn how to write unique articles , you'll distinguish yourself from other professionals in your industry.
Step 8: Speak Directly to Your Audience
Just because you're writing for a professional audience doesn't mean you need to be overly formal.
Use second-person pronouns to make it clear that you're addressing the reader. "If you've been struggling…" and "Here are three things you can do…" are examples of this approach.
A second-person point of view makes it easier to connect with the reader and reassure them of your expertise.
Most importantly, leverage brand messaging. If you implement language that speaks to your audience's anxieties, aspirations, challenges or fears—you'll never be unpopular on LinkedIn.
Getting Help With LinkedIn Article Writing
Do you see how fun it is now to write LinkedIn articles?
LinkedIn articles empower your company to spread your message, assert your expertise in your field and attract new leads to increase revenue.
With an insane reach, negligible competition and a genuine readership, LinkedIn articles are a no-brainer authority statement for your business.
But if you don't have a lot of time or still aren't sure how best to write an article for your company on LinkedIn, then a professional article writing service helps.
Outsourcing article writing means you can establish your company as thought leaders, scale up production and more effectively draw attention to your brand.
(You know, so you don't have to write every day, which maybe isn't that fun!)
Kevin Elliott
Kevin Elliott is the SEO Manager at Crowd Content. He specializes in website marketing, driving organic traffic and helping companies realize their potential with content marketing. He also loves his dog Karl!
Content Creation for Your Blog
Google's May 2022 Core Update: What You Need to Know
Continue reading
5 Tips for Writing an Email Marketing Newsletter
Want to Write with Us?
Leverage our self-serve platform to connect with and buy website content from over 10,000 professional writers.
Privacy Overview
Necessary cookies are absolutely essential for the website to function properly. This category only includes cookies that ensures basic functionalities and security features of the website. These cookies do not store any personal information.
Any cookies that may not be particularly necessary for the website to function and is used specifically to collect user personal data via analytics, ads, other embedded contents are termed as non-necessary cookies. It is mandatory to procure user consent prior to running these cookies on your website.

How to Write an Article on LinkedIn: Tips for Beginners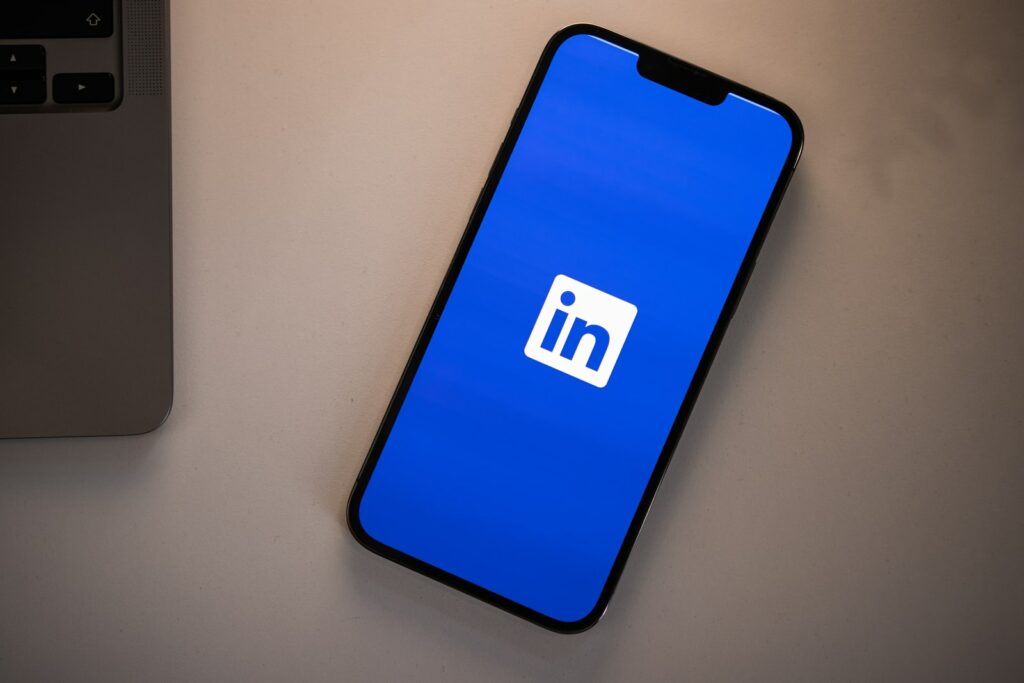 Share This Post
How to write an article on linkedIn? Whether you're a small business owner, solopreneur, or full-time professional , if you're looking to grow your brand and build your thought leadership platform, there's no better place to start than LinkedIn.
What is LinkedIn?
LinkedIn is the world's largest social media platform for professionals, with over 610 million members in 200 countries and regions. It's a powerful networking and branding tool that can help you connect with potential clients, customers, and business partners; establish yourself as an expert in your field, and build your visibility and credibility.
How do you write an article on LinkedIn that will help you achieve your goals?
Here are some tips for beginners:
When you're writing an article on LinkedIn, remember that you're representing your brand. As such, it's important to maintain a professional tone and avoid using slang or jargon.
Your readers are busy professionals who don't have time to wade through a long, rambling article. Make your point quickly and clearly, and stick to the facts.
Your headline is what will grab your reader's attention and persuade them to read your article. So make sure it's interesting, informative, and reflective of the content of your piece.
Write in a style that is true to you.
Your readers want to get to know the real you, so write in a style that is authentic and reflective of your personality.
Use strong words and active language to engage your readers and keep them reading. Use questions, stories, and examples to illustrate your points, and invite your readers to comment on your article.
Before you hit the publish button, take the time to edit and proofread your article. This will help ensure that it is free of errors and easy to read.
Once you've published your article, make sure to promote it through your social media channels and email list. You can also reach out to influencers in your field and ask them to share your article with their followers.
There are many benefits to writing articles on LinkedIn, including:
Establish yourself as an expert in your field.
These days, it's not enough to simply know your stuff. If you want to be successful, you need to be able to share your knowledge with others in a way that is both engaging and informative. Writing articles on LinkedIn is one of the best ways to do this.
By sharing your insights and expertise on a platform that is read by millions of professionals, you can quickly establish yourself as an expert in your field. In addition, writing articles on LinkedIn can also help to build your brand and grow your network. By providing valuable content, you'll be able to attract new readers and followers who can help you achieve your goals.
Building your credibility and visibility.
If you want to be seen as a thought leader, LinkedIn is the perfect platform. By writing articles, you can share your ideas with a wide audience and build your credibility as an expert in your field.
What's more, LinkedIn articles are highly visible in search results, so potential customers and clients will be able to find you easily. In addition to building your credibility and visibility, writing articles on LinkedIn can also help you to connect with other professionals and expand your network. By engaging with other writers , you can develop new relationships and learn from different perspectives.
Connecting with potential clients, customers, and business partners.
A lot of people think that the only reason to write an article is to show off how smart you are. But if that's all you're doing, you're missing a huge opportunity. Writing articles on LinkedIn is a great way to connect with potential clients, customers, and business partners. It's also a great way to build your brand and get your name out there.And if you're good at it, you might even attract some new business.
If you're like most people, you probably think of LinkedIn as a site for job postings and résumés. And it is that, but it's also so much more. LinkedIn is a vibrant community of professionals from all walks of life, and it's an incredibly powerful tool for growing your brand.
By writing articles on LinkedIn, you can position yourself as an expert in your field and build an audience of potential customers or clients. You can also use LinkedIn to drive traffic to your website or blog, and even generate leads for your business. In short, if you're not using LinkedIn to grow your brand, you're missing out on a huge opportunity. So what are you waiting for? Start writing!
Thought Leadership Platforms: 3 Reasons You Should Be Writing Articles on LinkedIn (And How to Get Started)
As a business owner or professional, it's important to have a thought leadership platform. This is a place where you can share your ideas and expertise with the world, and build your reputation as an expert in your field.
LinkedIn is the perfect place to start building your thought leadership platform. It's the world's largest social media platform for professionals, with over 610 million members in 200 countries and regions.
Here are three reasons you should be writing articles on LinkedIn:
It's a great way to build your brand. When you write an article on LinkedIn, you're representing your brand. As such, it's important to maintain a professional tone and avoid using slang or jargon. Be clear and concise, and focus on creating content that is interesting and informative.
It can help you grow your business. Writing articles on LinkedIn is a great way to connect with potential clients, customers, and business partners. It's also an effective way to promote your products or services and grow your business
It's a great way to thoughtfully engage with your network. Use strong words and active language to engage your readers and keep them reading. Use questions, stories, and examples to illustrate your points, and invite your readers to comment on your article.
If you're not already writing articles on LinkedIn, now is the time to start. Follow these tips to get started:
Choose a topic that you're passionate about.
Your articles should be reflective of your interests and expertise. So choose a topic that you're passionate about, and that you know people will be interested in reading about.
Write in a style that is authentic and reflective of your personality.
Use strong words and active language to engage your readers.
Once your article is published, be sure to promote it. Share it on social media, and with your friends, family, and colleagues. You can also use LinkedIn's native advertising platform to promote your article to a wider audience.
How to write an article on LinkedIn
But before you start writing, there are a few things you should keep in mind:
Edit and proofread your article before you hit publish.
Promote your article once it's published.
What are the different types of articles you can write on LinkedIn?
There are many different types of articles you can write on LinkedIn, but some of the most popular include:
How-to guides
Industry news and analysis
Thought leadership pieces
Product reviews and comparisons
Customer testimonials
How to find ideas for your article
If you're having trouble coming up with ideas for your article, try thinking about the following:
What are some of the most frequently asked questions you get?
What are some of the most common problems people in your industry face?
What are some of the latest trends and developments in your industry?
What are some of your company 's recent successes or case studies?
Answering these questions can give you a good starting point for coming up with ideas for your article. You can also try surveying to get feedback from your network on what they would like to see you write about.
How long should my article be?
There is no hard and fast rule for how long your article should be. However, it is generally accepted that shorter articles are more likely to be read and shared than longer ones. So, if you can make your point in 500 words or less, that's probably a good idea.
What are some of the best ways to promote my article?
There are many different ways to promote your article once it's published. Some of the most effective include:
Sharing it on social media
Emailing it to your network
Using LinkedIn's native advertising platform
Asking people to comment on and share it
How to come up with a catchy headline
Your headline is one of the most important aspects of your article, as it's what will determine whether or not people read it. So, how do you come up with a headline that's both catchy and reflective of the content of your article?
Here are a few tips:
Keep it short and to the point
Use strong words that create a sense of urgency
Make it reflective of the content of your article
How to write a great opening for your article
The opening of your article is just as important as the headline. After all, if people don't read the first few sentences, they're not likely to read the rest of your article. So, how do you write an opening that's both compelling and reflective of the content of your article?
Start with a strong hook that will grab the reader's attention
Use active language that engages the reader
Be clear and concise
How to format your article for maximum impact
The way you format your article can have a big impact on how well it is received by readers. So, what are some things you should keep in mind when formatting your article?
Use short paragraphs and sentences
Use headlines and subheadings to break up the text
Use bullet points or lists whenever possible
Include images, infographics, or videos to break up the text and add visual interest.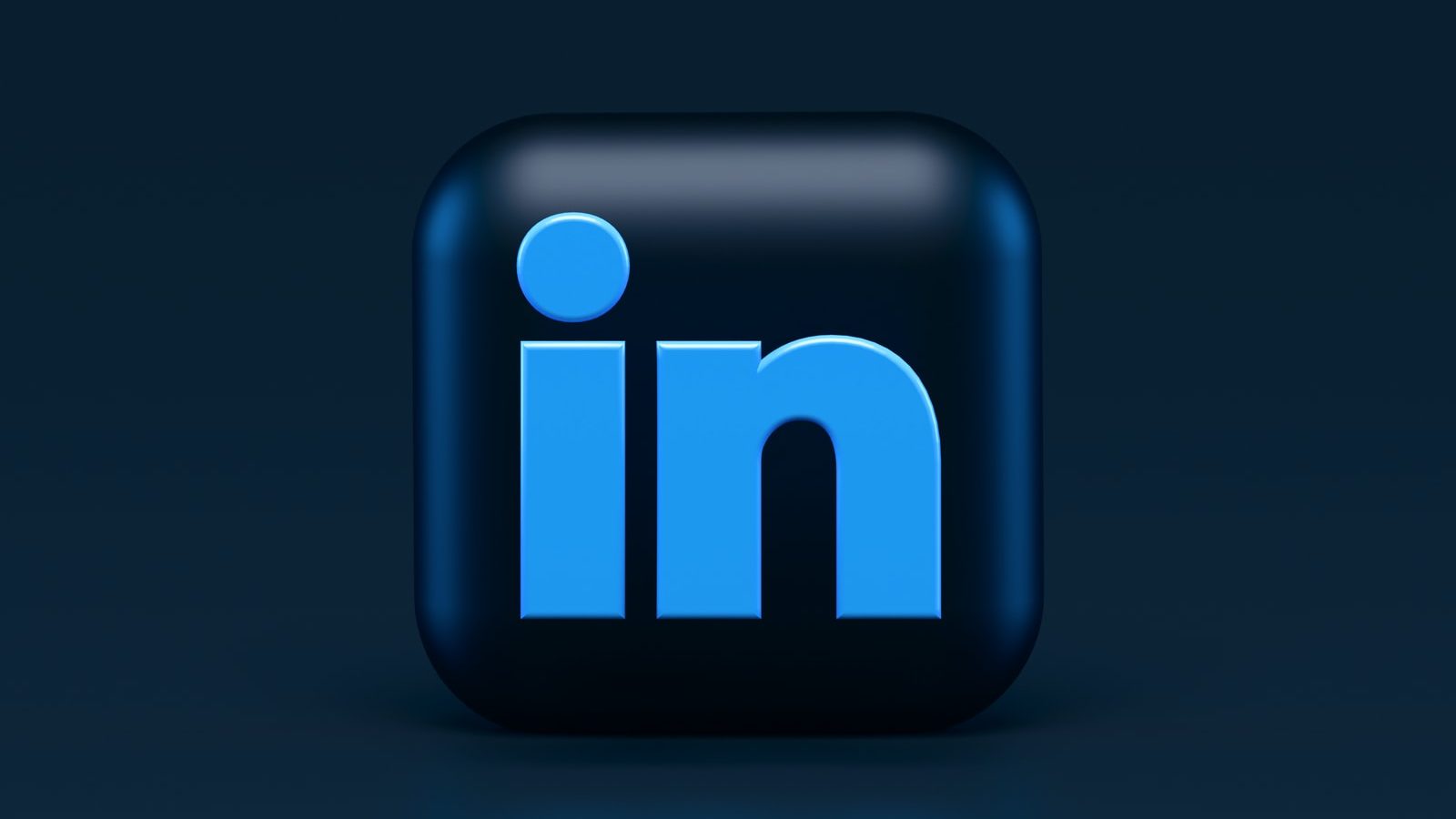 How to keep your readers engaged throughout your article
No matter how well-written and informative your article is, if you lose your reader's attention midway through, they're not likely to bother finishing it. So, how do you keep your readers engaged throughout the entirety of your article?
Use strong and active language
Make sure your points are clear and concise
Use interesting examples or anecdotes
Pose questions to the reader
How to end your article on a high note
The way you end your article can either leave readers feeling satisfied or disappointed. So, how do you make sure you end on a high note?
End with a strong and memorable conclusion
Use a call to action
Thank the reader for their time
How to format and publish your article on LinkedIn
Once you've written your article, it's time to format and publish it on LinkedIn. Luckily, LinkedIn makes it easy to do both.
To format your article, simply:
Click on the "Write an article" button on your profile page
Enter your article title in the "Title" field
Add tags to help people find your article
Select the appropriate category for your article
Decide whether or not you want to allow comments on your article
To publish your article, simply:
Hit the "Publish" button when you're ready to share your article with the world
Your article will then be published on LinkedIn and shared with your network
How to promote your article once it's published
There are several ways you can promote your article, including:
Emailing it to your contacts
Posting it in relevant LinkedIn groups
Asking friends and family to share it
What to do if you get stuck while writing your article
The best thing you can do when you get stuck while writing is to take a break. Get up and walk around, or go for a short walk outside. Take some deep breaths and clear your mind. If you can, try to do something completely unrelated to writing , like reading or watching a movie.
After you've taken a break, try to come back to your article with fresh eyes. Read what you've written so far and see if you can identify the problem. Sometimes all it takes is a fresh perspective to see the way out of a stuck place. Once you've identified the problem, try brainstorming some possible solutions.
Write down whatever comes to mind, even if it seems crazy at first. With any luck, one of those solutions will be just what you need to get unstuck and finish your article.
Writing articles on LinkedIn is a great way to build your brand, grow your network, and establish yourself as an expert in your field. But it's not always easy. By following the tips in this article, you can set yourself up for success and make the process of writing articles on LinkedIn a whole lot easier. So what are you waiting for? Get started today!
How do I start writing an article on LinkedIn?
You'll need to create a headline that reflects the focus of your article.
Write a brief introduction that outlines what readers can expect to learn from your article.
Add your unique insights and perspectives throughout the body of your article. Remember to conclude with a call to action, encouraging readers to take action based on what they've learned.
What are some tips for writing a great LinkedIn article?
When writing your LinkedIn article, be sure to keep the following tips in mind:
Write for your target audience
Keep it concise and scannable
Use images, infographics, and videos
Make use of LinkedIn's native features
Repurpose your content
What are some common mistakes to avoid when writing a LinkedIn article?
There are a few common mistakes to avoid when writing a LinkedIn article, including:
Not having a clear focus
Being too self-promotional
Failing to edit and proofread
Post duplicate content .
Not using visuals
Not promoting your article.
How do I write an article on LinkedIn?
If you want to share your thoughts and ideas with the LinkedIn community, writing an article is a great way to do it. Here are a few tips on how to get started:
Choose a topic that you're passionate about and that you know something about. This will make it easier for you to write engaging content that people will want to read.
Keep your articles short and to the point. People have short attention spans, so make sure you get your point across quickly and effectively.
Use images, videos, or infographics to break up your text and make your article more visually appealing.
Use helpful formatting features, such as headings and lists, to organize your thoughts and make your article easier to read.
Use hashtags to help people find your article who are interested in the topics you're writing about.
Share your article with your network and encourage them to share it with their networks as well. The more people who see your article, the better!
Keep an eye on the analytics feature on LinkedIn so you can see how many people are reading and engaging with your article. This will help you gauge its success and determine whether or not it's worth continuing to write articles for LinkedIn.
Subscribe To Our Newsletter
Get updates and learn from the best, more to explore.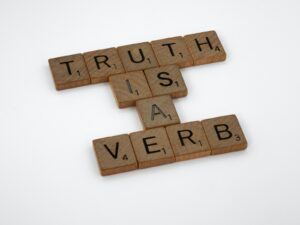 What Are the Forms of a Verb?
What are the forms of a verb? It's a question that stumps many people, surprisingly even those who consider themselves to be writers. In this
What Are Proper Nouns and How Do I Use Them?
What are proper nouns and how do i use them? If you're like most people, you probably don't give much thought to proper nouns. After
DO YOU NEED WRITERS TO CREATE UNIQUE CONTENT?
Drop us a line and keep in touch.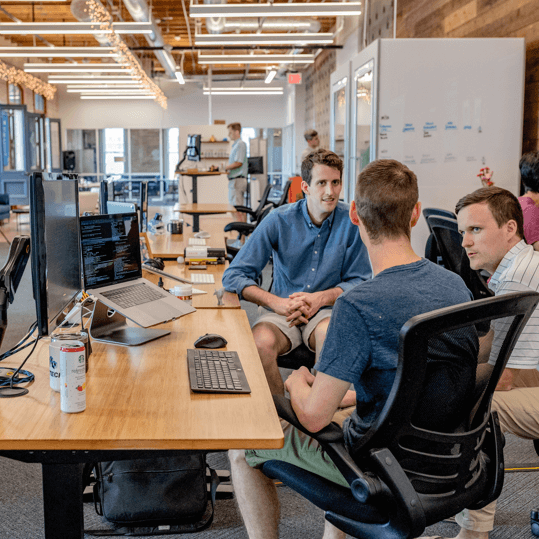 Please contact us using the  contact form . If you have questions regarding an order, please use the message button in your dashboard
Mon. - Fri. 8AM - 6PM
+1 253-262-0123
1375 Coney Island Ave PMB 1111 Brooklyn, NY 11230
Get Started
Privacy Policy
Revision & Refund Policy
Terms and Conditions
Today's Paper
Latest News
Current Affairs
International
Data Stories
Commodities
Mutual Funds
Mutual Fund Tools
Derivatives
BS Fund Manager
Financial X-Ray
Engineering
All Sectors
Editorial Comment
Business Law & Tax
Mental Health
B2B Connect
Sponsored Content
Investments
Loans & Credit Cards
Financial Tools
The Morning Show
The Banking Show
Budget with BS
Hockey WC 2023
Elections 2023
Change Password
LinkedIn adds AI-powered writing suggestions, job descriptions to service
Professional networking platform linkedin has added ai-powered writing suggestions and job descriptions to its services, becoming the latest platform to join the generative ai bandwagon.
Topics LinkedIn | Artificial intelligence
IANS | San Francisco Last Updated at March 16, 2023 14:07 IST
Your Email:
Send me a copy:
Recipients' Email:
https://mybs.in/2cDAiXx
Amazon joins YouTube, Apple in investing on live sports content: Report
Come one, come all, finmin seeks trade, industry suggestions on taxes for 2023-24 budget, microsoft, linkedin empower 7.3 mn learners in india, announce new skills, linkedin announces 'focused inbox' feature for better messaging experience.
Professional networking platform LinkedIn has added AI-powered writing suggestions and job descriptions to its services, becoming the latest platform to join the generative AI bandwagon.
According to the company, the tool, which uses the same OpenAI models as ChatGPT, is intended to preserve "users' unique voice and style" and will draw from their job experience and skills, as well as LinkedIn's own "insights" into what makes a good profile.
Moreover, the professional networking platform also said that it is starting to test AI-written job descriptions.
In such cases, hiring managers will only need to enter the job title, company name, and a few other basic details, and LinkedIn will generate a detailed draft of a relevant job description, the report said.
Meanwhile, LinkedIn has introduced a new feature called -- "collaborative articles", which will use "AI-powered conversation starters" to begin discussions between "experts" on the platform.
The company will match articles with relevant members based on its skills graph, inviting them to contribute context, extra information, and advice for the articles.
The company believes that the system will make it easier for people to contribute their perspectives because "starting a conversation is harder than joining one".
(Only the headline and picture of this report may have been reworked by the Business Standard staff; the rest of the content is auto-generated from a syndicated feed.)
Subscribe to Business Standard Premium
Exclusive Stories, Curated Newsletters, 26 years of Archives, E-paper, and more!
Insightful news, sharp views, newsletters, e-paper, and more! Unlock incisive commentary only on Business Standard.
Download the Business Standard App for latest Business News and Market News .
First Published: Thu, March 16 2023. 14:07 IST
Read More On
Linkedin | Artificial Intelligence | Companies | News
RECOMMENDED FOR YOU
Top Searches
Here's how LinkedIn is making writing profile summary, job descriptions easy

LinkedIn is testing AI tools to help users write profiles and job descriptions

LinkedIn is the latest company to get into the generative AI game with new tools for LinkedIn Premium users and companies.
In a blog post on its website, the company announced a number of moves to bring AI into the professional network. LinkedIn said that, in addition to unlocking more than 100 LinkedIn Learning courses to all users, it is also planning to release 20 new courses focused on generative AI.
To help make crafting your profile easier and more effective, we're testing a new tool for LinkedIn Premium subscribers that provides personalized writing suggestions to your About and Headline sections.
We're testing a new AI-powered job description tool that will make it faster and easier to write job descriptions.
Both features are currently in testing, and it's not exactly clear when they will be available to everyone, but if I was a betting man, I wouldn't be surprised to find out they are coming soon. Microsoft, LinkedIn's parent company, is hosting another AI event on Thursday, March 16 that is expected to focus on its business applications. According to the announcement, the event will focus on how the company is "reinventing productivity with AI" and how artificial intelligence will "usher in a new way of working for every person and organization."
In addition to bringing AI to its business tools, Microsoft is also bringing 3D avatars to Teams , its messaging app. It also recently added the new Bing-powered sidebar to Edge for all users.
This article talks about:
Joe Wituschek is a Tech News Contributor for BGR. With expertise in tech that spans over 10 years, Joe covers the technology industry's breaking news, opinion pieces and reviews.
Starlink officially launches Roam, its new global roaming service
Blackberry looks like The Social Network if it was funny in first trailer
Tesla's next-generation Supercharger spotted in the Netherlands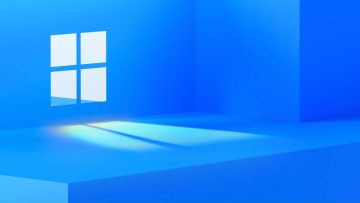 How to watch Microsoft's 'Reinventing Productivity' AI event live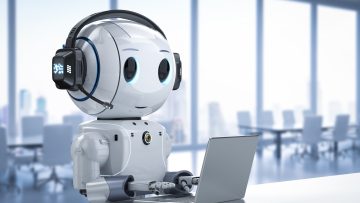 ChatGPT GPT-4 found a brilliant way to beat CAPTCHA's anti-bot tests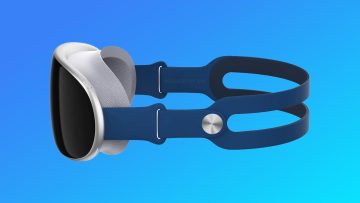 Apple accidentally referenced secret new realityOS in open source code
I hope this Google Pixel Fold price rumor is real
Latest news.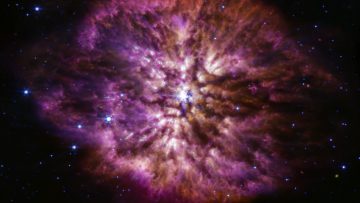 Webb telescope captures stunning image of star on the verge of a supernova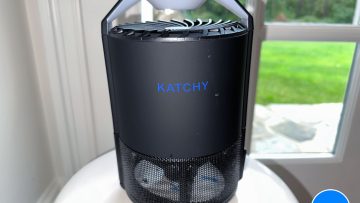 Katchy Indoor Insect Trap review
The best Netflix hidden gems and underrated series to watch right now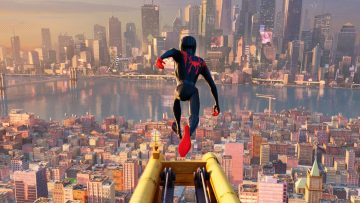 Spider-Man: Across the Spider-Verse might feature a Tom Holland cameo

Here's Why Pfizer Stock Is Looking Increasingly Attractive
Pfizer has had a string of good news in recent weeks, including several positive regulatory decisions.
These positive developments seem to be underappreciated by investors.
Even Pfizer's COVID-19 products could have brighter days ahead.
Motley Fool Issues Rare "All In" Buy Alert
You're reading a free article with opinions that may differ from The Motley Fool's Premium Investing Services. Become a Motley Fool member today to get instant access to our top analyst recommendations, in-depth research, investing resources , and more. Learn More
Many investors appear to be writing off Pfizer. That could prove to be a mistake.
You might already know the conventional wisdom about Pfizer ( PFE 0.95% ) . It's quite gloomy. The company depends heavily on its COVID-19 vaccine Comirnaty and antiviral therapy Paxlovid. Sales for both products are expected to decline significantly this year. Pfizer also faces patent expirations for several of its other best-selling drugs over the next few years. The stock, therefore, must be one to avoid.
But while I think the conventional wisdom is correct about the challenges that Pfizer faces, the conclusion about the stock is wrong. There's much more to the story for the big drugmaker. Here's why Pfizer stock is looking increasingly attractive.
Image source: Getty Images.
A string of good news
Over the past five weeks, Pfizer has had an impressive string of good news. On Feb. 10, 2023, the company announced that the U.S. Food and Drug Administration (FDA) approved Cibinqo for treating adolescents between the ages of 12 and 18 with atopic dermatitis. The drug previously was approved only for treating people 18 and older. Cibinqo is a key part of Pfizer's growth strategy.
Six days later, the company reported positive results from a late-stage study evaluating a combination of Talzenna and Xtandi in treating metastatic castration-resistant prostate cancer. The combo achieved a 37% reduction in the risk of disease progression or death.
On Feb. 22, Pfizer announced that the FDA and European Medicines Agency (EMA) accepted its regulatory submissions for elranatamab in treating multiple myeloma. The drugmaker anticipates that FDA approval could be on the way later this year. 
Less than a week later, an FDA advisory committee voted to recommend approval of Pfizer's respiratory syncytial virus (RSV) vaccine in older adults. The FDA's PDUFA date to make a decision on the RSV vaccine is scheduled for May 2023. Pfizer thinks it will have a major market opportunity in RSV.  
Fast-forward to March 10. The FDA approved Zavzpret (zavegepant) for treating migraine. Pfizer picked up the drug with its acquisition of Biohaven last year.
Speaking of acquisitions, Pfizer announced plans earlier this week to buy Seagen for $43 billion. The news caused Seagen stock to soar. It also provided a nice bump to Pfizer stock, showing that investors like the deal. Pfizer will gain Seagen's four approved cancer therapies plus a promising pipeline of antibody-drug conjugates (ADCs) assuming the transaction doesn't run into any roadblocks. The big drugmaker thinks the acquisition will add another $10 billion in risk-adjusted revenue by 2030. 
Underappreciated by investors
My main takeaway from this string of good news is that Pfizer is doing exactly what it has said it would do. The company expects new product launches to more than offset the losses from products with patent expirations. It thinks that business development deals will add around $25 billion in new revenue by 2030. Pfizer appears to be on its way to achieving these goals. 
However, Pfizer remains underappreciated by investors. The stock received only a minor boost from all of its positive developments in recent weeks. Shares are still down close to 35% below the high set in late 2021.
Pfizer stock currently trades at only 12 times expected earnings. Its dividend has risen to 4.1%, the highest level since mid-2021.
Brighter days ahead
Investors appear to be fixated on Pfizer's COVID-19 headwinds. However, the company predicts brighter days are ahead even on that front.
For example, Pfizer projects around 65 million doses of Comirnaty will be administered this year. That's down from roughly 92 million doses administered in 2022. But the number is expected to rise to close to 98 million doses by 2026 with the anticipated launch of a combination COVID-flu vaccine.
Pfizer also forecasts that the demand for Paxlovid will increase steadily over the next few years even as its market share declines somewhat. And the company's estimates don't include the possibility of marketing the antiviral therapy in China. 
Perhaps the current conventional wisdom about Pfizer will prove to be right. From what I see, though, the outlook for the pharma stock is better than many investors realize. 
Keith Speights has positions in Pfizer. The Motley Fool has positions in and recommends Pfizer and Seagen. The Motley Fool has a disclosure policy .
Stocks Mentioned
*Average returns of all recommendations since inception. Cost basis and return based on previous market day close.
Related Articles
Our Most Popular Articles
Premium Investing Services
Invest better with The Motley Fool. Get stock recommendations, portfolio guidance, and more from The Motley Fool's premium services.