Thank you for your interest in our company.
Unfortunately, we are not hiring writers now due to low season.
We will be glad to review your application in the future.

Plagiarism checker Do The Check
Academic editing Ask For Help
Samples database View Samples Base
Literature Review Outline Example
25 Feb 2022
Quick Navigation
❔Elements of Literature Review Outline
✅Steps to Outline a Literature Review
✏️Structure a Literature Review Outline
💡Literature Review Outline: Tips
You've read the literature. You've learned about the field. You know how your research fits into that larger picture. You're now wondering how to write a literature review outline. Well, it's time to organize all this information in a clear and concise way for your readership. The outline for your literature review will be the foundation for writing your paper. It will help you organize your thoughts and research, and it will ensure that you are considering all possible angles of the topic.
An outline is an essential tool for organizing your thoughts before writing anything else, so use this article as guidance to write a great one.
The Key Elements of the Literature Review Outline
First, let's define what is a literature review outline. The literature review outline is a crucial component of a research paper. It helps you to develop your ideas, conduct research and discuss the results in an organized way.
The key elements of the outline for literature review are:
Introduction The introduction should include a brief summary of the literature that is being reviewed, including the general topic and your specific focus. You should also provide some background information on the topic to help the reader understand why it is important. You should not include any citations in this section, because you will be doing that later on in the paper.
Body The body is where you provide an overview of all of the sources, or literature, that you have used for your paper. You should include an introduction to each source, followed by a brief summary of what was found in each source. In addition to providing summaries, you should also describe how each source relates to your research question or hypothesis and then relate them back to each other if they are similar enough to be compared. Finally, you should explain how each source relates to one another in addition to explaining how they relate to your research question or hypothesis.
Conclusion The conclusion should summarize everything that has been discussed throughout the paper and then tie all of these things together into one coherent argument that proves or disproves your hypothesis or research question in relation to other sources discussed throughout this paper (and/or).
There are several different approaches you can base your outline, and they include:
A descriptive approach describes existing knowledge about a particular topic. This approach is used when there is little or no existing research on a topic, but there are some reasonable theories or hypotheses about it based on previous research in related areas. A descriptive approach involves gathering new data or analyzing existing data to describe what we know about a certain phenomenon or problem at a certain point in time.
An explanatory approach explains why something happens or exists in a particular way by presenting one or more theoretical explanations (hypotheses). An explanatory hypothesis must be falsifiable; that is, there must be some way to prove whether it's true or false using scientific methods (observations). This type of hypothesis is often tested through experiments or controlled observations that test how two variables interact with each other under controlled conditions.
Need help with writing a literature review?
Get your paper written by a professional writer
Steps to Outline Your Literature Review
Writing a good outline for a literature review is important for your research paper. It helps you organize your thoughts and ideas, and gives you a clear direction for the writing process.
An outline is not a formal document, but rather an informal guide to assist you in organizing the information you want to include in your paper. The outline should be written in paragraph form, with each paragraph representing one major idea that will be expanded upon in subsequent paragraphs of the paper.
The main purpose of writing an outline is so that you can organize all of your sources in a way that will help you write a clear, concise essay. You don't want to just throw together quotes and facts without any order or reason. This will make it hard for the reader to follow along with what you are saying and will make it appear as if you have no idea what you're talking about. This can result in a low grade for your paper and can make it difficult for them to understand what exactly is going on within the text.
The process of writing a literature review is not easy, especially if you have never done one before. This article will give you a step-by-step guide on how to write a good literature review that will impress your teacher!
The first step to writing a literature review is to find a good topic. You will need to do a lot of research, so it is best to choose something that you are interested in and that you know a lot about.
The second step is to organize your structure. You can use an outline or simply make notes as you go along. This helps keep you on track and ensures that you cover all the points necessary for an effective report.
The third step is proofreading. Mistakes can be embarrassing and make your work look sloppy, so don't rush through this step! There are online tools that can help with proofreading as well as people who will do it for free if you pay them by the hour. Check out sites like Upwork or Fiverr for examples of what's available and what prices are charged for certain tasks.
The fourth step is to include the bibliographies you used in your report. This gives credit where credit is due and lets other researchers know where they can find more information about your topic if they want it!
More than just a spell check
Editors on PapersOwl can edit your paper and give recommendations on how to improve your writing:
Punctuation
Sentence structure
Academic style
How to Structure a Literature Review Outline
An outline for literature review is a great tool for organizing your thoughts and ideas. You can use it to plan out your essay or research paper by listing the points you want to cover and how they relate to each other. By using a sample literature review outline, you'll be able to organize your thoughts in an effective way and you'll have a clear idea of how long each section should be. In this article, we will discuss how to structure a literature review outline. We will also share some tips for writing a good outline.
It is important that you familiarize yourself with the topic before you begin writing your paper or research paper. So, if you're writing about something that you're not quite familiar with, make sure that you spend enough time learning about it beforehand. This way, once you've finished writing your paper, there won't be any gaps in your research or any information missing from the paper itself.
We recommend that you start by reading through the assignment instructions carefully so that you know exactly what type of information they are looking for in your paper and what format they want it written in (literature review outline template APA style). Make sure that you follow APA literature review outline instructions as closely as possible so that your teacher doesn't get confused.
Catch plagiarism before your teacher does
Check your paper against billions of web pages and publications. Get an accurate plagiarism report in a few seconds. It's fast, easy & free!
Literature Review Outline: Writing Tips
When you're writing a literature review outline, it's important to include all of the information that your assignment requires. Sometimes, instructors will give you specific guidelines for how long your literature review should be and how many sources it needs to include. If they don't, however, you'll need to decide what works best for your situation.
A literature review outline will be the foundation of your paper. It will tell you what information is important and how to write it in a way that is cohesive and logical. When writing, it's important to only include facts backed up by evidence. This means that if you are writing about any kind of research topic, there must be at least one piece of published work that backs up each claim or opinion that you present.
If there isn't a single source supporting what you are writing, then don't put it in because it makes your paper seem like speculation or opinion rather than fact-based knowledge about the issue at hand. Another tip for writers is to write clearly and concisely so that readers can understand what they are reading quickly without having any difficulty following along from one point to another throughout the entire essay (or book).
Readers may get bored very quickly if they feel like they have to struggle through something too much before getting into where things go next; therefore proper grammar usage should also be kept while doing this type as well so there are no mistakes left behind after editing later down line during publishing stage itself.
The following are the most important tips for writing a literature review outline:
Use bullet points to create an outline of your review.
Make sure that each paragraph covers a single subject or idea.
Start with a thesis statement, which should sum up the main idea of the paper in one sentence.
Write each paragraph in a way that flows from one point to another logically and coherently.
Include quotes and paraphrases from sources you have read in order to support your arguments and conclusions.
Make sure that you use credible sources as evidence for your claims and arguments in your paper.
Now that you have learned all the elements of an outline for literature review, it is time to start writing your own. An outline of a literature review is important for research papers and can be used in many other areas of writing as well. By following these steps, we hope that your outline will be easy to read and understand so that readers can better understand what research was done before writing their own paper!
Was this article helpful?
Thanks for your feedback.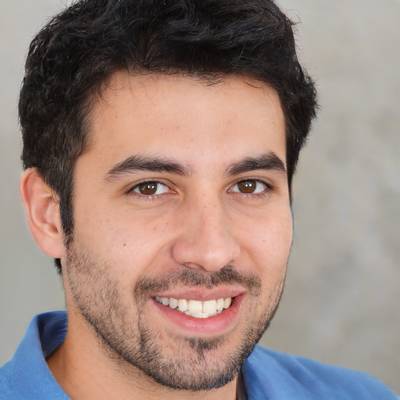 I am Prof. Hami. Over the years, I have been professionally writing on various topics, mainly in the areas of business, entrepreneurship, patient care, and English. I always follow all the requirements that are written in the task. By hiring me you will no longer need another writer.
Readers also enjoyed
Example of a literature review structure.
Literature Review Writing Guides 107 likes
What Is The Purpose Of A Literature Review?
Literature Review Writing Guides 104 likes
Guidelines on Formatting a Literature Review
Literature Review Writing Guides 91 likes
WHY WAIT? PLACE AN ORDER RIGHT NOW!
Simply fill out the form, click the button, and have no worries!
How to Write a Literature Review
As every student knows, writing informative essay and research papers is an integral part of the educational program. You create a thesis, support it using valid sources, and formulate systematic ideas surrounding it. However, not all students know that they will also have to face another type of paper known as a Literature Review in college. Let's take a closer look at this with our custom essay writer .
Literature Review Definition
As this is a less common academic writing type, students often ask: "What is a literature review?" According to the definition, a literature review is a body of work that explores various publications within a specific subject area and sometimes within a set timeframe.
This type of writing requires you to read and analyze various sources that relate to the main subject and present each unique comprehension of the publications. Lastly, a literature review should combine a summary with a synthesis of the documents used. A summary is a brief overview of the important information in the publication; a synthesis is a re-organization of the information that gives the writing a new and unique meaning.
Typically, a literature review is a part of a larger paper, such as a thesis or dissertation. However, you may also be given it as a stand-alone assignment.
Need Help With Literature Review?
Count on Pro to get it done! We will make your literature or political science essay , we only need your paper requirements to save your precious time and nerves from writing it on your own!
The Purpose
The main purpose of a literature review is to summarize and synthesize the ideas created by previous authors without implementing personal opinions or other additional information.
However, a literature review objective is not just to list summaries of sources; rather, it is to notice a central trend or principle in all of the publications. Just like a research paper has a thesis that guides it on rails, a literature review has the main organizing principle (MOP). The goal of this type of academic writing is to identify the MOP and show how it exists in all of your supporting documents.
Why is a literature review important? The value of such work is explained by the following goals it pursues:
Highlights the significance of the main topic within a specific subject area.
Demonstrates and explains the background of research for a particular subject matter.
Helps to find out the key themes, principles, concepts, and researchers that exist within a topic.
Helps to reveal relationships between existing ideas/studies on a topic.
Reveals the main points of controversy and gaps within a topic.
Suggests questions to drive primary research based on previous studies.
Here are some example topics for writing literature reviews:
Exploring racism in "To Kill a Mockingbird," "The Adventures of Huckleberry Finn," and "Uncle Tom's Cabin."
Isolationism in "The Catcher in the Rye," "Frankenstein," and "1984"
Understanding Moral Dilemmas in "Crime and Punishment," "The Scarlet Letter," and "The Lifeboat"
Corruption of Power in "Macbeth," "All the King's Men," and "Animal Farm"
Emotional and Physical survival in "Lord of the Flies," "Hatchet," and "Congo."
How Long Is a Literature Review?
When facing the need to write a literature review, students tend to wonder, "how long should a literature review be?" In some cases, the length of your paper's body may be determined by your instructor. Be sure to read the guidelines carefully to learn what is expected from you.
Keeping your literature review around 15-30% of your entire paper is recommended if you haven't been provided with specific guidelines. To give you a rough idea, that is about 2-3 pages for a 15-page paper. In case you are writing a literature review as a stand-alone assignment, its length should be specified in the instructions provided.
Literature Review Format: APA, MLA, and Chicago
The essay format you use should adhere to the citation style preferred by your instructor. Seek clarification from your instructor for several other components as well to establish a desired literature review format:
How many sources should you review, and what kind of sources should they be (published materials, journal articles, or websites)?
What format should you use to cite the sources?
How long should the review be?
Should your review consist of a summary, synthesis, or a personal critique?
Should your review include subheadings or background information for your sources?
If you want to format your paper in APA style, then follow these rules:
Use 1-inch page margins.
Unless provided with other instructions, use double-spacing throughout the whole text.
Make sure you choose a readable font. The preferred font for APA papers is Times New Roman set to 12-point size.
Include a header at the top of every page (in capital letters). The page header must be a shortened version of your essay title and limited to 50 characters, including spacing and punctuation.
Put page numbers in the upper right corner of every page.
When shaping your literature review outline in APA, don't forget to include a title page. This page should include the paper's name, the author's name, and the institutional affiliation. Your title must be typed with upper and lowercase letters and centered in the upper part of the page; use no more than 12 words, and avoid using abbreviations and useless words.
For MLA style text, apply the following guidelines:
Double your spacing across the entire paper.
Set ½-inch indents for each new paragraph.
The preferred font for MLA papers is Times New Roman set to 12-point size.
Include a header at the top of your paper's first page or on the title page (note that MLA style does not require you to have a title page, but you are allowed to decide to include one). A header in this format should include your full name; the name of your instructor; the name of the class, course, or section number; and the due date of the assignment.
Include a running head in the top right corner of each page in your paper. Place it one inch from the page's right margin and half an inch from the top margin. Only include your last name and the page number separated by a space in the running head. Do not put the abbreviation p. before page numbers.
Finally, if you are required to write a literature review in Chicago style, here are the key rules to follow:
Set page margins to no less than 1 inch.
Use double spacing across the entire text, except when it comes to table titles, figure captions, notes, blockquotes, and entries within the bibliography or References.
Do not put spaces between paragraphs.
Make sure you choose a clear and easily-readable font. The preferred fonts for Chicago papers are Times New Roman and Courier, set to no less than 10-point size, but preferably to 12-point size.
A cover (title) page should include your full name, class information, and the date. Center the cover page and place it one-third below the top of the page.
Place page numbers in the upper right corner of each page, including the cover page.
Read also about harvard format - popular style used in papers.
Structure of a Literature Review
How to structure a literature review: Like many other types of academic writing, a literature review follows a typical intro-body-conclusion style with 5 paragraphs overall. Now, let's look at each component of the basic literature review structure in detail:
You should direct your reader(s) towards the MOP (main organizing principle). This means that your information must start from a broad perspective and gradually narrow down until it reaches your focal point.
Start by presenting your general concept (Corruption, for example). After the initial presentation, narrow your introduction's focus towards the MOP by mentioning the criteria you used to select the literature sources you have chosen (Macbeth, All the King's Men, and Animal Farm). Finally, the introduction will end with the presentation of your MOP that should directly link it to all three literature sources.
Body Paragraphs
Generally, each body paragraph will focus on a specific source of literature laid out in the essay's introduction. As each source has its own frame of reference for the MOP, it is crucial to structure the review in the most logically consistent way possible. This means the writing should be structured chronologically, thematically or methodologically.
Chronologically
Breaking down your sources based on their publication date is a solid way to keep a correct historical timeline. If applied properly, it can present the development of a certain concept over time and provide examples in the form of literature. However, sometimes there are better alternatives we can use to structure the body.
Thematically
Instead of taking the "timeline approach," another option can be looking at the link between your MOP and your sources. Sometimes, the main idea will just glare from a piece of literature. Other times, the author may have to seek examples to prove their point. An experienced writer will usually present their sources by order of strength. For example, in "To Kill A Mockingbird," the entire novel was centralized around racism; in "The Adventures of Huckleberry Finn," racism was one of many themes.
Methodologically
As made obvious by the terminology, this type of structuring focuses on the methods used to present the central concept. For example, in "1984", George Orwell uses the law-and-order approach and shows the dangers of a dystopia for a social species.
In "Frankenstein," Mary Shelley exposes the character's physical traits as repulsive and horrifying, forcing him to suffer in an isolated environment. By showcasing the various methods used to portray the MOP, the writer can compare them based on things like severity, ethicality, and overall impact.
After presenting your key findings in the body paragraphs, there are 3 final objectives to complete in the essay's conclusion. First, the author should summarize the findings they have made or found, in other words, and briefly answer the question: "What have you learned?"
After discussing that information, the next step is to present the significance of the information about our current world today. In other words, how can the reader take the information and apply it to today's society? From that point, we finish off with a breadcrumb trail.
As the author, you want to leave the readers' trail of thought within the actual essay topic. This provides them with a means of further investigation—meaning that the reader may consider where the discussion will go next.
Writing an Outline for a Literature Review
Students often underestimate the importance of planning the structure of their papers in advance. However, this is not a wise approach. Having a rough APA literature review outline (or other style outlines) will not only help you follow the right format and structure but will also make the writing process simpler and help ensure that you include all of the important information without missing anything.
How to write a literature review outline: As you already know from the Structure section of this guide, every part of your literature review performs its own important role. Therefore, you should create your outline while keeping the general introduction-body-conclusion structure in mind and ensuring that each section meets its own objectives. However, it is important to remember that a literature review outline is slightly different from outlines of other types of essays because it does not provide new information. Instead, it focuses on existing studies relevant to the main topic. ‍
Here is a literature review outline example on the subject of the Ebola virus to help you get it right:
Introduce the general topic. Provide background information on the Ebola virus: genome, pathogenesis, transmission, epidemiology, treatment, etc.
Shape the main research question: What is the potential role of arthropods (mechanical or biological vectors) in the distribution of the Ebola virus?
Methodology: For example, the information was searched through X databases to find relevant research articles about the Ebola virus and arthropods' role in its spreading. The data was extracted using a standardized form.
Expected outcomes
Overall trends in the literature on this topic: While the natural reservoir of the virus is still not known with certainty, many researchers believe that arthropods (and fruit bats, in particular) pay a significant role in the distribution of the virus.
Subject 1: A brief overview of the particular piece of literature in general terms; an analysis of the key aspects of the study; a review of the research questions, methods, procedures, and outcomes; and an overview of the strong and weak points, gaps, and contradictions.
Subject 2: A brief overview of the particular piece of literature in general terms; an analysis of the key aspects of the study; a review of the research questions, methods, procedures, and outcomes; and an overview of the strong and weak points, gaps, and contradictions.
Subject 3: A brief overview of the particular piece of literature in general terms; an analysis of the key aspects of the study; a review of the research questions, methods, procedures, and outcomes; and an overview of the strong and weak points, gaps, and contradictions.
Indicate the relationships between the pieces of literature discussed. Emphasize key themes, common patterns, and trends. Talk about the pros and cons of the different approaches taken by the authors/researchers.
State which studies seem to be the most influential.
Emphasize the major contradictions and points of disagreement. Define the gaps still to be covered (if any).
If applicable: define how your own study will contribute to further disclosure of the topic.
Hopefully, this sample outline will help you to structure your own paper. However, if you feel like you need some more advice on how to organize your review, don't hesitate to search for more literature review outline examples in APA or other styles on the Web, or simply ask our writers to get a dissertation help .
How to Write a Good Literature Review
Whether you are writing a literature review within the framework of a large research project (e.g. thesis, dissertation, or other) or as a stand-alone assignment, the approach you should take to writing generally remains the same.
Whether you are writing a literature review within the framework of a large research project (e.g., thesis, dissertation, or other) or as a stand-alone assignment, the approach you should take to writing generally remains the same.
Now, as you know about the general rules and have a basic literature review outline template, let's define the steps to take to handle this task right with our service:
Step 1: Identifying the Topic
This is probably the only matter you may approach differently depending on whether your literature review comes within a research paper or a separate assignment altogether. If you are creating a literature review as a part of another work, you need to search for literature related to your main research questions and problems. Respectively, if you are writing it as a stand-alone task, you will have to pick a relevant topic and central question upon which you will collect the literature. Earlier in this guide, we suggested some engaging topics to guide your search.
Step 2: Conducting Research
When you have a clearly defined topic, it is time to start collecting literature for your review. We recommend starting by compiling a list of relevant keywords related to your central question—to make the entire research process much simpler and help you find relevant publications faster.
When you have a list of keywords, use them to search for valid and relevant sources. At this point, be sure to use only trusted sources, such as ones from university libraries, online scientific databases, etc.
Once you have found some sources, be sure to define whether or not they are actually relevant to your topic and research question. To save time, you can read abstracts to get general ideas of what the papers are about instead of the whole thing.
Pro Tip: When you finally find a few valid publications, take a look at their bibliographies to discover other relevant sources as well.
Step 3: Assess and Prioritize Sources
Throughout your research, you will likely find plenty of relevant literature to include in your literature review. At this point, students often make the mistake of trying to fit all the collected sources into their reviews. Instead, we suggest looking at what you've collected once more, evaluating the available sources, and selecting the most relevant ones. You most likely won't be able to read everything you find on a given topic and then be able to synthesize all of the sources into a single literature review. That's why prioritizing them is important.
To evaluate which sources are worth including in your review, keep in mind the following criteria:
Credibility;
Innovation;
Key insights;
Furthermore, as you read the sources, don't forget to take notes on everything you can incorporate into the review later. And be sure to get your citations in place early on. If you cite the selected sources at the initial stage, you will find it easier to create your annotated bibliography later on.
Step 4: Identify Relationships, Key Ideas, and Gaps
Before you can move on to outlining and writing your literature review, the final step is determining the relationships between the studies that already exist. Identifying the relationships will help you organize the existing knowledge, build a solid literature outline, and (if necessary) indicate your own research contribution to a specific field.
Some of the key points to keep an eye out for are:
Main themes;
Contradictions and debates;
Influential studies or theories;
Trends and patterns;
Here are a few examples: Common trends may include a focus on specific groups of people across different studies. Most researchers may have increased interest in certain aspects of the topic regarding key themes. Contradictions may include some disagreement concerning the theories and outcomes of a study. And finally, gaps most often refer to a lack of research on certain aspects of a topic.
Step 5: Make an Outline
Although students tend to neglect this stage, outlining is one of the most important steps in writing every academic paper. This is the easiest way to organize the body of your text and ensure that you haven't missed anything important. Besides, having a rough idea of what you will write about in the paper will help you get it right faster and more easily. Earlier in this guide, we already discussed the basic structure of a literature review and gave you an example of a good outline. At this workflow stage, you can use all of the knowledge you've gained from us to build your own outline.
Step 6: Move on to Writing
Having found and created all of your sources, notes, citations, and a detailed outline, you can finally get to the writing part of the process. At this stage, all you need to do is follow the plan you've created and keep in mind the overall structure and format defined in your professor's instructions.
Step 7: Adding the Final Touches
Most students make a common mistake and skip the final stage of the process, which includes proofreading and editing. We recommend taking enough time for these steps to ensure that your work will be worth the highest score. Do not underestimate the importance of proofreading and editing, and allocate enough time for these steps.
Pro Tip: Before moving on to proofreading and editing, be sure to set your literature review aside for a day or two. This will give you a chance to take your mind off it and then get back to proofreading with a fresh perspective. This tip will ensure that you won't miss out on any gaps or errors that might be present in your text.
These steps will help you create a top-notch literature review with ease! Want to get more advice on how to handle this body of work? Here are the top 3 tips you need to keep in mind when writing a literature review:
1. Good Sources
When working on a literature review, the most important thing any writer should remember is to find the best possible sources for their MOP. This means that you should select and filter through about 5-10 different options while doing initial research.
The stronger a piece of literature showcases the central point, the better the quality of the entire review.
2. Synthesize The Literature
Make sure to structure the review in the most effective way possible, whether it be chronologically, thematically, or methodologically. Understand what exactly you would like to say, and structure the source comparison accordingly.
3. Avoid Generalizations
Remember that each piece of literature will approach the MOP from a different angle. As the author, make sure to present the contrasts in approaches clearly and don't include general statements that offer no value.
Literature Review Examples
You can find two well-written literature reviews by the EssayPro writing team below. They will help you understand what the final product of a literature review should ideally look like.
The first literature review compares monolingual and bilingual language acquisition skills and uses various sources to prove its point:
The second literature review compares the impact of fear and pain on a protagonist's overall development in various settings:
Both reviews will help you sharpen your skills and provide good guidelines for writing high-quality papers.
Get Help from an Essay Writer
Still aren't sure whether you can handle literature review writing on your own? No worries because you can pay for essay writing and our service has got you covered! By choosing EssayPro, you will acquire a reliable friend who can help you handle any kind of literature review or other academic assignments of any level and topic. All you need to do to get help from the best academic writers now and boost your grades is to place an order in a few quick clicks and we will satisfy your write my paper request.
Related Articles
Literature Review: Outline, Strategies, and Examples [2023]

Writing a literature review might be easier than you think. You should understand its basic rules, and that's it! This article is just about that.
Why is the literature review important? What are its types? We will uncover these and other possible questions.
Whether you are an experienced researcher or a student, this article will come in handy. Keep reading!
What Is a Literature Review?
Let's start with the literature review definition.
Literature review outlooks the existing sources on a given topic. Its primary goal is to provide an overall picture of the study object. It clears up the context and showcases the analysis of the paper's theoretical methodology.
In case you want to see the examples of this type of work, check out our collection of free student essays .
Importance of Literature Review
In most cases, you need to write a literature review as a part of an academic project. Those can be dissertations, theses, or research papers.
Why is it important?
Imagine your final research as a 100% bar. Let's recall Pareto law: 20% of efforts make 80% of the result. In our case, 20% is preparing a literature review. Writing itself is less important than an in-depth analysis of current literature. Do you want to avoid possible frustration in academic writing? Make a confident start with a literature review.
Sure, it's impossible to find a topic that hasn't been discussed or cited. That is why we cannot but use the works of other authors. You don't have to agree with them. Discuss, criticize, analyze, and debate.
So, the purpose of the literature review is to give the knowledge foundation for the topic and establish its understanding. Abstracting from personal opinions and judgments is a crucial attribute.

Types of Literature Review
You can reach the purpose we have discussed above in several ways, which means there are several types of literature review.
What sets them apart?
In short, it's their research methods and structure. Let's break down each type:
Meta-analysis implies the deductive approach. At first, you gather several related research papers. Then, you carry out its statistical analysis. As a result, you answer a formulated question.
Meta-synthesis goes along with the inductive approach. It bases qualitative data assessment.
Theoretical literature review implies gathering theories. Those theories apply to studied ideas or concepts. Links between theories become more explicit and clear. Why is it useful? It confirms that the theoretical framework is valid. On top of that, it assists in new hypothesis-making.
Argumentative literature review starts with a problem statement. Then, you select and study the topic-related literature to confirm or deny the stated question. There is one sufficient problem in this type, by the way. The author may write the text with a grain of bias.
Narrative literature review focuses on literature mismatches. It indicates possible gaps and concludes the body of literature. The primary step here is stating a focused research question. Another name for this type — a traditional literature review.
Integrative literature review drives scientific novelty. It generates new statements around the existing research. The primary tool for that is secondary data. The thing you need is to review and criticize it. When is the best option to write an integrative literature review? It's when you lack primary data analysis.
Remember: before writing a literature review, specify its type . Another step you should take is to argue your choice. Make sure it fits the research framework. It will save your time as you won't need to figure out fitting strategies and methods.
Annotated Bibliography vs. Literature Review
Some would ask: isn't what you are writing about is just an annotated bibliography ? Sure, both annotated bibliography and literature review list the research topic-related sources. But no more than that. Such contextual attributes as goal, structure, and components differ a lot.
For a more visual illustration of its difference, we made a table:
To sum up: an annotated bibliography is more referral. It does not require reading all the sources in the list. On the contrary, you won't reach the literature review purpose without examining all the sources cited.

Literature Review: Step-by-Step Strategy
Now it's time for a step-by-step guide. We are getting closer to a perfect literature review!
✔️ Step 1. Select the Topic
Selecting a topic requires looking from two perspectives. They are the following:
Stand-alone paper . Choose an engaging topic and state a central problem. Then, investigate the trusted literature sources in scholarly databases.
Part of a dissertation or thesis . In this case, you should dig around the thesis topic, research objectives, and purpose.
Regardless of the situation, you should not just list several literature items. On the contrary, build a decent logical connection and analysis. Only that way, you'll answer the research question .
✔️ Step 2. Identify the Review Scope
One more essential thing to do is to define the research boundaries: don't make them too broad or too narrow.
Push back on the chosen topic and define the number and level of comprehensiveness of your paper. Define the historical period as well. After that, select a pool of credible sources for further synthesis and analysis.
✔️ Step 3. Work with Sources
Investigate each chosen source. Note each important insight you come across. Learn how to cite a literature review to avoid plagiarism.
✔️ Step 4. Write a Literature Review Outline
No matter what the writing purpose is: research, informative, promotional, etc. The power of your future text is in the proper planning. If you start with a well-defined structure, there's a much higher chance that you'll reach exceptional results.
✔️ Step 5. Review the Literature
Once you've outlined your literature review, you're ready for a writing part. While writing, try to be selective, thinking critically, and don't forget to stay to the point. In the end, make a compelling literature review conclusion.
On top of the above five steps, explore some other working tips to make your literature review as informative as possible.

Literature Review Outline
We've already discussed the importance of a literature review outline. Now, it's time to understand how to create it.
An outline for literature review has a bit different structure comparing with other types of paper works. It includes:
Selected topic
Research question
Related research question trends and prospects
Research methods
Expected research results
Overview of literature core areas
Research problem consideration through the prism of this piece of literature
Methods, controversial points, gaps
Cumulative list of arguments around the research question
Links to existing literature and a place of your paper in the existing system of knowledge.
It can be a plus if you clarify the applicability of your literature review in further research.
Once you outline your literature review, you can slightly shorten your writing path. Let's move on to actual samples of literature review.
Literature Review Examples
How does a well-prepared literature review look like? Check these three StudyCorgi samples to understand. Follow the table:
Take your time and read literature review examples to solidify knowledge and sharpen your skills. You'll get a more definite picture of the literature review length, methods, and topics.
Do you still have any questions? Don't hesitate to contact us! Our writing experts are ready to help you with your paper on time.
❓ What Is the Purpose of a Literature Review?
Literature review solves several problems at once. Its purpose is to identify and gather the top insights, gaps, and answers to research questions. Those help to get a general idea of the degree of topic exploration. As a result, it forms a basis for further research. Or vice versa: it reveals a lack of need for additional studies.
❓ How Do You Structure a Literature Review?
Like any other academic paper, a literature review consists of three parts: introduction, main body, and the conclusion. Each of them needs full disclosure and logical interconnection
The introduction contains the topic overview, its problematics, research methods, and other general attributes of academic papers.
The body reveals how each of the selected literature sources answers the formulated questions from the introduction.
The conclusion summarizes the key findings from the body, connects the research to existing studies, and outlines the need for further investigation.
To ensure the success of your analysis, you should equally uphold all of these parts.
❓ What Must a Literature Review Include?
A basic literature review includes the introduction with the research topic definition, its arguments, and problems. Then, it has a synthesis of the picked pieces of literature. It may describe the possible gaps and contradictions in existing research. The practical relevance and contribution to new studies are also welcome.
❓ What Are the 5 C's of Writing a Literature Review?
Don't forget about these five C's to make things easier in writing a literature review:
Cite. Make a list of references for research you've used and apply proper citation rules. Use Google Scholar for this.
Compare. Make a comparison of such literature attributes as theories, insights, trends, arguments, etc. It's better to use tables or diagrams to make your content visual.
Contrast. Use listings to categorize particular approaches, themes, and so on.
Critique. Critical thinking is a must in any scientific research. Don't take individual formulations as truth. Explore controversial points of view.
Connect. Find a place of your research between existing studies. Propose new possible areas to dig further.
❓ How Long Should a Literature Review Be?
In most cases, professors or educational establishment guidelines determine the length of a literature review. Study them and stick to their requirements, so you don't get it wrong.
If there are no specific rules, make sure it is no more than 30% of the whole research paper.
If your literature review is not a part of the thesis and goes as a stand-alone paper — be concise but explore the research area in-depth.
Literature Reviews – The University of North Carolina at Chapel Hill
What is a literature review? – The Royal Literary Fund
Literature Review: Purpose of a Literature Review – University of South Carolina
The Literature Review: A Few Tips On Conducting It – University of Toronto
Steps for Conducting a Lit Review – Florida A&M University Libraries
Types of Literature Review – Business Research Methodology
How to Conduct a Literature Review: Types of Literature Reviews – University Libraries
Annotated bibliography VS. Literature Review – UNT Dallas Learning Commons
Literature Review: Conducting & Writing – University of West Florida
Share to Facebook
Share to Twitter
Share to LinkedIn
You might also like
105 literature review topics + how-to guide [2023], study guide on the epic of gilgamesh, essay topics & sample, the necklace: summary, themes, and a short story analysis.
Essay Writing
Extended Essays
IB Internal Assessment
Theory of Knowledge
Research Writing
Literature Review
Dissertations
Assignment Help
Capstone Projects
College Application
Online Class
How to Outline A Literature Review (Plus Examples You Can Use)
by Antony W
September 11, 2022
In this guide, you'll learn exactly how to outline a literature review.
So if you are currently in the academic year in which you have to write a literature review for a research proposal, a dissertation, or a research paper, this guide is for you.
Key Takeaways
You can structure your literature review in Chicago, APA, or MLA format.
The outline of a literature review should include an introduction, a body, and a conclusion paragraph.
You can structure the body section of the literature review thematically, chronologically, thematically, or theoretically.
Literature Review Writing Help
Identifying a research issue, developing a research question, conducting research, structuring, and writing your literature review can be time consuming.
It gets even more challenging if you have to juggle between urgent assignments and your social life.
Our academic writing team is here to help you. Whether you haven't started the project or you feel stuck in the introduction, you can click here to get literature review writing help and get the task completed fast.
The objective of a literature review is to give an overview of existing knowledge without adding your personal opinions or ideas.
It's through a literature review that you identify relevant theories, methods, and gaps in the already existing research.
What is a Literature Review Outline?
To write a comprehensive literature review , you first have to create an outline, which you'll use to present your studies in a way that shows what you've found by analyzing and summarizing the ideas and concepts of other authors.
An online for a literature review features an introduction, body, and conclusion. Start the review with a hook and then structure the body paragraphs thematically, theoretically, chronologically, or methodologically. The conclusion of your review show the strength and weaknesses gathered from the study.
In the following section, we'll look at the main elements of a literature review's outline and give you some tips you can use to make your outline stand out.
How Literature Review Compares With Other Assignments
Before we look at the elements of a comprehensive literature review outline, it might help to learn how literature review compares with other assignments.
We've included links to our researched guides to help you with these. All you have to do is read them now or bookmark this page for future reading.
Literature Review vs Research Paper
Literature Review vs Systematic Paper
Annotated Bibliography vs Literature Review
With that out of the way, let's look at the elements that make a good literature review outline.
The Elements of a Literature Review Outline
Introduction
Your literature review should start with a strong introduction to grab the attention of a reader form the get go.
A good introduction is the one that starts with a hook and then provide an overview of the question you wish to explore in your research.
Your description of the literature should be relevant to the topic and naturally present your interest in the research.
The body of the literature review should give a clear picture of the already existing knowledge on the research question you're trying to explore.
Since you're looking into already existing work, you shouldn't have a hard time analyzing and interpreting information.
It's best to have an easy time working on this section than struggling to put words together. So try to use subheadings and transition words to make your work easier.
To make the body section easier to write, consider structuring your work chronologically, methodically, theoretical, or thematically.
Theoretical Structure
Credit: Science Direct
Given that a literature review is the core of a theoretical framework , you're free to write about different theories and models.
Even better, you can argue for a certain theoretical approach or give definitions of key concepts if your topic demands.
Chronological Structure
Credit: E-reading Worksheet
With the chronological structure , you write the literature review based on a sequence. In such a case, the focus is on the timeline, starting from the very beginning to the end.
You don't necessarily have to list all the event in the order of their occurrence, as doing so may make your literature review unnecessarily longer.
Instead, look at themes and turning points and then focus only on those that are more significant.
Thematic Structure
In a thematic review structure, you have to find link between your sources and the literary text you wish to summarize. You'll have to organize central issues into subsections and address each.
Keep in mind that your professor will be looking closely into the details you provide in the thematic structure.
So make sure you analyze each central issue in details. Doing so might take time, but the results will be worth it.
Methodological Structure
If you choose to write your literature review methodically, your focus will be on analyzing concepts by presenting methods based on their impact.
Also, you may need to focus on quantitative and qualitative nature, ethical nature, sociological, and cultural impact of your literature.
The concluding section of your literature review doesn't have to be too long.
You're wrapping up your work, so it's best to summarize your most valuable points and then show the strengths as well as the weaknesses of the existing knowledge.
Depending on the research question you wish to explore, you may also give an emphasis on the significance of the literature review.
Format for a Literature Review
You can format your literature review in APA, MLA, and Chicago. Your instructor will indicate the citation style they want you to use.
In the case that they don't suggest a format to use, feel free to use either APA, MLA, or Chicago – or consult them for further assistance.
The following is how to structure your literature review in the MLA format:
1-inch page margins
You should double-space the whole text
Each new paragraph should have a half an inch indent
Use Times New Roman with 12-point font size
Doesn't require a title page, but you're may include one
There must be a running head in the top corner of each page
The following are the rules for structuring your literature review paper in the APA format:
Double-space the whole text – unless stated otherwise
Page numbers should appear in the upper right corner of every page
For fonts, use Times New Roman with 12-point font size
There should be a header at the top of every page. It should be not more than 50 characters and in capital
Include a title page
Chicago Format
Credit: Essay Pro
You should observe the following rules if your instructor ask you to use the Chicago style to write your literature review.
No spaces between paragraphs
Times New Roman or Courier font with font size between 10 and 12 points
Double-space for texts, except for references, figure captions, table titles notes, and block quotes
Page numbers must appear at the top right corner of every page
Include a cover page, which should show your full name, class details, and the date
Frequently Asked Questions
1. what is an outline in literature.
An outline in a literature is the formal structure used to present information to demonstrate a comprehensive and clear analysis of a research issue.
With an outline, you can organize your topic and subtopics in a logical order, from the declaration sentence , through the supporting evidence, all the way to the conclusion.
2. Is It Necessary to Outline the Structure of a Literature Review?
It's necessary to outline the structure of a literature review so that you can have a logical flow of ideas from the introduction to the conclusion.
Notably, you'll find the outline extremely useful when drawing your research from a variety of subjects or if you're analyzing varying methodologies.
3. How Do You Structure a Literature Review Paragraph?
The best way to structure a literature review paragraph is to state the main idea in the beginning.
Following the topic sentence should be evidence relevant to the topic, analysis of the evidence clearly explained within the paragraph, and a conclusion written in your own words.
4. What Makes a Good Literature Review?
For your literature review to be comprehensive or good enough, you have to demonstrate clear synthesis and understanding of the topic under investigation.
Don't hold back on going the extra mile to present a strong evidence of analytical creativity that connect between the literatures under review.
About the author
Antony W is a professional writer and coach at Help for Assessment. He spends countless hours every day researching and writing great content filled with expert advice on how to write engaging essays, research papers, and assignments.
Essay Writers
How It Works
Prices & Discounts
How to Outline a Literature Review in 5 Steps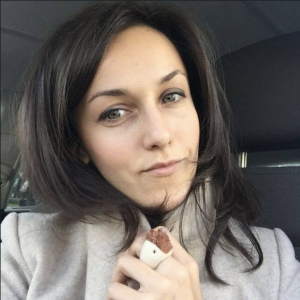 Table of contents
Have you ever had to write a literature review, not knowing what it is or how to write it, and then failed miserably on paper and in the eyes of your professor?
But first -- why should one have to write a stellar literature review?
The purpose of writing a literature review is to summarize and analyze the ideas and concepts of the author, without bringing your personal opinions and ideas into the review.
In this article, you will learn how to outline a literature review in five simple steps.
What are the Elements of a Literature Review Outline
The objective of a literature review is to identify a central trend, theme, principle, or concept that exists in the publication. This gives the plot meaning and highlights the significance of the topic within the specific subject area, which eventually ties the entire text together.
Literature reviews help in finding the relationship between two existing ideas and recognize major gaps and controversial elements within the topic.
The best way to deliver a top-notch literature review is to construct a well-structured outline.
3 Key Elements of a Literature Review Outline
Introduction.
The introduction of this paper should give a basic gist about your topic, have a strong thesis statement, and should establish the purpose of writing about your chosen topic.
Additionally, you should also include your point of view about the subject matter as well as the process or methodology that you'll use to frame your literature review.
It is also a good idea to write the outcome you would expect to see by the end of your paper, for your professor to understand what you want to achieve from this.
The body paragraph of a literature review can be approached using different approaches. This portion of the review analyzes and interprets the different findings that relate to the literature, as well as includes the central theme that ties it together as a whole.
Always remember to use transition words, as well as subheadings, to make it easier for your professor to be able to understand the systematic flow of words.
Here are three of the most important ones that have been used to effectively structure the body paragraph of a literature review:
Chronologically
This approach is the simplest as you write the review based on the overall timeline, which starts at the beginning, and to the end.
In this approach, you can identify the development and growth of the chosen topic or a particular concept that you have examined over time. Keep in mind not to list down all the events in order, but to rather analyze important patterns, major themes, or key turning points in chronological order.
Thematically
Very different from the timeline approach, in this, you are required to examine, elaborate, and find a link between your sources and your chosen literary text.
The thematic approach revolves around the central issue or dispute, which is organized into subsections that address each aspect of the issue(s). These are analyzed in-depth and are time-consuming.
Methodologically
This type of approach is to understand the methods used to define or analyze a certain concept. By presenting the methods, you can compare them based on the severity, the sociological or cultural impacts, the qualitative or quantitative nature, the ethicality of the literature, and so on.
Summarize all your important points into a short paragraph, point out the strengths and weaknesses that you've gathered after researching the literature you analyzed, and emphasize the significance of writing a literature review on this chosen text.
5 Steps to Outline a Literature Review
Now that you know what goes into a literature review outline let's take a look at how you can outline a literature review in five steps.
Original: Source Narrow down on your topic
Before you start looking for literary texts to analyze, you need to figure out a clear and defined topic . Based on this topic, you can start searching for relevant literature that surrounds your chosen topic or the question that is to be analyzed.
During the search for your literature review topic, consider subject matters that are interesting to you or something that you would want to know in-depth about. You can also look for popular texts that could have multiple sources to work with.
To make this process easier, you should:
Start writing down keywords that are related and relevant to your topic of choice. List any synonyms or related terms that you think would help in narrowing down your topic. As you keep searching for your literature, you can add any other keywords that come your way.
Ask yourself questions and brainstorm topic ideas that can lead to you figuring out your chosen topic, or talk to your professor if you require their guidance.
Try mapping out the concepts for your outline by creating a graphic map with all the ideas and concepts that you would want to include in the review. Make it a point to incorporate all of these ideas while writing your literature review.
Review relevant sources
When you have your topic picked out, the first thing you should do is use your compiled list of keywords to search for relevant literature and sources. At this time, it is crucial to use trusted sources like libraries, published research papers , and online databases.
After finding credible sources for your literature review, take a minute to see if your topic is actually related to the sources that you've found. Assess these sources and prioritize them according to what is relevant, what fits, and what doesn't.
Map out a structure
For outlining the body of your literature review, multiple approaches can be used to create a proper, well-organized structure, which we have discussed in the above section.
Before you begin, you should have a rough idea about how you would wish to start your literature review. No academic paper should be attempted before having a proper plan for framing the content of your paper.
Through this organized skeleton structure of the paper, you can quickly and easily identify the points that you want to be included.
Identifying key themes and patterns
Read your literature multiple times to understand the connections and the relationship between the sources you've used and the text that needs to be analyzed.
This will help you have a solid knowledge about the subject before you start writing, as well as create a proper flow of ideas to make writing your literature review a simpler process.
Some of the things you need to look out for during this process include the following:
themes and concepts that recur throughout the literature;
debates or contradictions that include conflicts around the theories present in the text;
gaps and weaknesses in the literature that needs to be filled or addressed;
trends and patterns that are prevalent and are an important portion of the review.
Working on this point will help show your professor that you can contribute a major portion of ideas and knowledge through your research, to the already existing content.
Here's a useful video by Scribbr on identifying themes in literature
Write your draft and proofread
At this point, you can start writing your literature review. Since you have all your sources, citations, a complete detailed outline, and extra notes, figuring out which point needs to go in which section will become a much smoother process.
All you need to do now is to follow your plan and maintain the structure that you have created to draft your review.
Most students neglect to revise and proofread their papers, which can cause unnecessary, avoidable errors that bring down the entire quality and authority of your submission. Make sure to check for spelling and grammatical mistakes as well as the flow of your sentences.
Check to make sure that there is no portion in your literature review that has been plagiarized . This can happen if you have failed to cite a source or reference or if you have used (copied) phrases directly from another source.
Proofreading your submissions before sending them out will help you pinpoint these mistakes.
Final thoughts
Writing a literature review is intimidating and not anywhere near to being an easy process, but it can be made simpler if you know the correct strategies and have appropriate ideas to deal with tough academic papers like these.
So, keep these five effective steps in mind to create a top-notch literature review that will leave your professor impressed.
Still not confident? Writers Per Hour is just an email away.
Our expert writers can help you outline and write a literature review from scratch. All you need to do is give us your requirements, and we'll have an original, 100% plagiarism-free literature review delivered right on time.
Last edit at Dec 24 2022
Adela Belin
What does your service do?
We write original and plagiarism-free papers from scratch. Please take a look at how it works.
Do you have free essay samples?
Yes, we have free essay samples, and you can check them out here.
How much does it cost?
The price depends on several factors you can check our prices and discounts.
How to order my essay?
To start your order, please go here and fill out the form online.
Share this article
Sign up and get 20% off on a custom paper
By entering your email above you agree to receive our periodical marketing emails. We do not sell or share your personal information.
Thanks for the subscription!
You've just made a terrific decision. Please make sure to check your inbox for the discount code.
Paper Editing
IB ToK Essay
Pay to Write My Paper
Write My Thesis
Buy College Paper
Analysis Papers
Biology Papers
Ph.D Papers
IB Internal Assessment
Personal Statement
Write My Speech
Research Proposal
Write Me Assignment
Write my Book Report
Do My Powerpoint
Buy Capstone Project
Buy Coursework
Do My Research Paper
Write my Discussion Post
Write My Annotated Bibliography
Argumentative essay writer
Dissertation Writers
Pay to Do Term Paper
Extended essay
Fast essay writer
Write My Literature Review
Write My Essay
Homework Writers
Business Plan Writers
Literature Review Outline: Examples, Approaches, & Templates
A literature review is an update on the status of current research related to the issue in question . Its purpose is to provide the reader with a guide to a particular research topic. And for the writer, a well-written literature review is the best way to show their competence in the field.
Our specialists will write a custom essay on any topic for $13.00 $10.40/page
As with any other academic paper, the key to a successful literature review is its outline. Below you'll find great tips for creating a perfect one. See where you can place your thesis statement in the introduction and when it's time to reference sources. And you can examine an example of a literature review outline (APA format). Just keep reading this article prepared by Custom-writing experts!
🔭 General Information
📑 Main Approaches
🗺️ Mapping the Concepts
✍️ Writing Tips
🔗 References
🔭 literature review outline: general information.
Literature reviews are written mostly in sciences and social sciences, and sometimes in humanities. A literature review aims to discuss published information on the studies in a particular area. The most simple version of a literature review can be a mere summary of the sources. However, it usually features an organizational pattern and implies not only summary but also synthesis.
A literature review aims to provide a reader with a clear and understandable guide to a particular research topic. And for its writer, a solid review is an excellent opportunity to show them as an expert in a chosen field.
As MLA, Chicago, or APA style cover page generators help students with the very first part of any paper, the key to a successful literature review is a good outline . When planning a literature review, remember that no matter whether you're dealing with a Chicago, MLA, or APA literature review outline, you'll have to remember several important things.
📑 Literature Review Outline: Approaches to Structuring
A well-formed vision of the writing strategy before you start the main body paragraphs is half of the success. There are four approaches to arranging a literature review. Depending on the intended length of your paper, you can combine some or all of them. For instance, more than often, thematic and methodological strategies comprise a theoretical approach when it comes to details.

Chronological Approach
Tracing the reviewed works in succession, starting with the earliest available materials, is the easiest way to examine the specific topic. Be careful not to list the works in chronological order with their summaries. The purpose of such a review is to find out the key patterns, central debates, and turning points of the prevailing opinion at specific periods.
Here is a sample to make the approach clear. If the first available source dates 1995, and the most recent one was written in 2017, divide your analysis into decades: 1995 – 2000, 2001 – 2010, and 2010 – present.
The chronological approach can perfectly combine with thematic or methodological ones. In such a case, the timescale is divided not by decades but by periods characterized by a predominant methodology or preferred theme.
Thematic Approach
This method is organized around a particular issue, rather than time progression. If you have found recurring themes in the course of your reading, it is an excellent idea to focus the review on them. As a rule, the thematic approach requires an in-depth study of the available scientific literature. It also looks more substantial and time-consuming than the chronological one.
Here, the sections dwell upon different issues or various aspects of one topic. For example, an overview of psychology literature on nonverbal communication can be divided into the following parts: facial expressions, postures, eye contact, gestures, touch, etc.
Receive a plagiarism-free paper tailored to your instructions.
Methodological Approach
Sometimes the results of findings are not as outstanding as the ways of obtaining those results. A review of research methods provides a profound scientific understanding of the subject field, notably the approaches to data collection, study, and systematization. It also provides an insight into how scientists went from isolated data to a concept, and from the concept to practical conclusions.
This form proves to be the most successful in the analysis of multidisciplinary works. You can list all the methods used and conclude on their efficiency. Alternatively, you can compare the qualitative and quantitative, empirical and theoretical, or any other incompatible methodology. The materials for analysis are the results obtained by such or another method.
Theoretical Approach
Very often, a literature review becomes the basis for a theoretical framework of a research paper. In this case, the theoretical approach is the most effective way to structure the report.
Wherever you can single out several theories on a single phenomenon, different models of a system, or diverging definitions of the same concept, the theoretical approach is the best choice. The purpose is to analyze the corpus of theory that has accumulated regarding an idea, opinion, or event. Usually, this form establishes the existing scientific knowledge gaps and finds out the outstanding research questions.
🗺️ Literature Review Outline: Mapping the Concepts
Wish to outline literature review papers correctly? First, try drawing a concept map for your outline! Create a graphic map with all the concepts and ideas you'll want to include in the literature review outline. When you start writing, make sure that you've included everything you have on the map.
Just $13.00 $10.40/page , and you can get an custom-written academic paper according to your instructions
Well, now you're ready to write the most fantastic outline for a literature review ever! So what are you waiting for? Go ahead and try writing your own outline using the template below – success is just around the corner!
📰 Literature Review Outline: Template
Feel free to use the literature review outline template below! Note that the template is organized thematically.
I. ISSUE #1
A. Its features
1. Positive features
a) Feature #1
b) Feature #2
2. Negative features
B. Its significance
1. Positive effects
a) Effect #1
b) Effect #2
2. Negative effects
II. ISSUE #2…
Check the literature review samples by the University of West Florida to get a clear idea on how to write this type of paper.
And now, it's time for you to see an example of an outline for literature review writing!
👌 Literature Review Outline: Example
When creating your own review, consider the following literature review example:
Literature Review Outline: Postmodern Literature
Introduction: postmodern literature
Definition of the phenomenon
The development of postmodern literature
Research studies on postmodern themes
Research studies on postmodern techniques
Research studies on postmodern perspectives
Conclusion: promising ideas for research on postmodern literature
With this literature review outline example, you'll surely handle even the most complicated literature review structure!
✍️ Literature Review Outline: Writing Tips
When you start writing a literature review, you should keep the following issues in mind:
Use evidence to support your interpretation of available sources.
Be selective. Limit your literature review to sources relevant to the topic of your research. You should select only the most important points in each source.
Compare and contrast the views of different authors. Organize the material for your reader to show trends in the literature.
Use quotes sparingly. Apply them only when you want to emphasize the author's point and cannot rewrite it in your own words. Always focus on giving your own summary and interpretation of the literature, showing your original thinking and analysis.
Paraphrase in your own words to explain authors' ideas . Give references to other sources when you are writing, but start and end the paragraphs with your own ideas.
Summarize and synthesize your literature review sources. Identify the main points in a concise manner for your readers. Evaluate your sources , consider their strengths and weaknesses, compare and contrast the results of the studies, and discuss the strength of the evidence.
Look for gaps in the existing research. Think about what aspects of your literature review topic have not yet been explored.
Be creative!
Draft and redraft. Improve the quality of your literature review by editing and proofreading.
Writing a good literature review is not an easy task. It requires quite a lot of reading and researching. Check our 45 great tips on how to format and structure the literature review for more advice.
If you still have any problems in writing your literature review outline, ask for professional writing help online.
✏️ Literature Review FAQ
The way such paper should look like is best presented in the form of an outline . A simplified form would include an introduction, 3+ paragraphs (preferably with 2+ subparagraphs in each) as a review body, and a conclusion.
You should write about your interpretation of the literary piece. Include your understanding of the author's message and the way he puts that idea across (scenes, characters, allusions, etc.). For a research paper, however, include more precise details than personal impressions.
Outlines for a paper should list concise notes about the structure of the text and its content (usually in the format of bullet points). Remember that an outline is not a research proposal or dissertation, so do not write about the goals, objectives, methods, etc.
Do you have a list of ideas you want to describe in the paper already? If so, just make those notes structured in logical consequence and format them as bullet points highlighting the gist of each part.
Literature Review Outline
Literature Review Outline: What You Need to Get Started
Writing a Literature Review
Literature Reviews
Share to Facebook
Share to Twitter
Share to LinkedIn
Share to email
please I was asked to write a 3000-word essay Evaluating Approaches to Literature Searching and Literature Review in Educational Research. And I don't know how write or go about it. Can someone please help me with an outline in writing this. please someone should help

Hello! Our experts will help you with any task!
HI, how long would you suggest an undergraduate's final year research paper should be? ( minimum in pages for both quanti and quali researches) and is 15 pages of literature review( double spacing okay?
It would probably be between 10 and 20 pages. But it all comes down to the specific topic and instructions given. Fifteen pages for a literature review sounds good, if it's an independent type of assignment. However, if it's part of the undergraduate's final year research paper mentioned above, then fifteen pages is probably too much. But, again, it all depends on the instructions, topic, etc.
thankyouuuu!!!!!!! best one so far
We are glad to hear your opinion! Thank you, Sadia🙂!
useful blog keep going
Thank you, Soran! Glad you found the blog useful 🙂
Very well explained!
Thank you, Rimpy!
Really appreciate the great information guide on writing. It's outstanding and brilliant how the outline process is explained herewith. Thanks.
Thank you for your kind words, Dominic! Glad the article was useful for you.
Thank you so much. This was so helpful, especially with your examples of an outline.
I'm glad the article was helpful for you, Jane!
I am working on a literary review on a couple of articles having to do with college football players getting paid. I have started my intro with info about the college athletic industry and how it is controversial, but how do I introduce/transition into the articles and the actually literary review?
Try to go with the facts, and stick with them. It would work kind of well, Janeth.
Thanks for stopping by. Try to write about features, positive and negative ones.
Recommended for You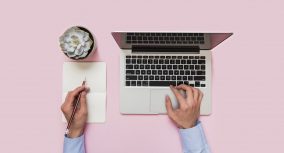 How to Write a Term Paper: The Ultimate Guide and Tips
Are you tired of getting average grades for your term papers? Well, that's good that you're here! It may be true that some excellent writing and time-management skills can help you create an impressive piece, but it's not necessary. Most of the assignments have similar outlines, whether it's a term...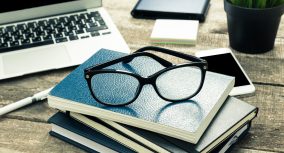 How to Write a Dissertation: Tips & Step-by-Step Guide
Congratulations! A dissertation is your last step before getting your doctoral degree. But, no matter how great the excitement is, the frustration and panic might be overwhelming. And it's understandable as there is a lot of pressure on you right now. The good news is that there is nothing to...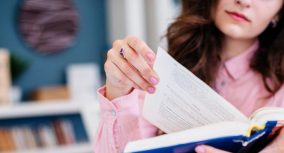 Research Paper Format Tips for Ultimate Writing Success
Most of the times, there is the same research paper format for different types of research. This makes it easy to learn the correct research essay format, no matter what you are writing.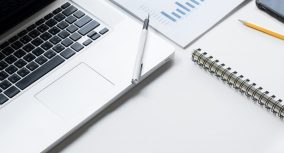 Ultimate Report Writing Tips for Students: Best Ideas [Free]
At some point, whether in school or university, you will be required to do report writing. Generally, reports are used to communicate information, which was compiled as a result of studies and analysis. For instance, academic reports are to discuss the findings of studies or surveys. The tips on report...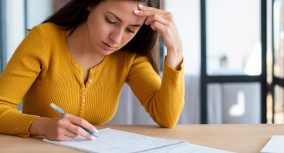 How to Write an Annotated Bibliography: Tips, Format, & Samples
You are already required to write a bibliography. Why would you waste your time and effort on additional details and create an annotated one? Don't worry. We have an excellent answer! Annotated bibliography would include such details as a brief overview of the content, usefulness, and some analysis of every...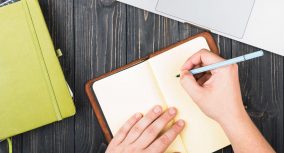 Case Study Analysis: Examples + How-to Guide & Writing Tips
A case study analysis is a typical assignment in business management courses. The task aims to show high school and college students how to analyze a current situation, determine what problems exist, and develop the best possible strategy to achieve the desired outcome. Many students feel anxious about writing case...
Introduction for Types of Dissertations
Overview of the Dissertation
Self-Assessment Exercise
What is a Dissertation Committee
Different Types of Dissertations
Introduction for Overview of the Dissertation Process
Responsibilities: the Chair, the Team and You
Sorting Exercise
Stages of a Dissertation
Managing Your Time
Create Your Own Timeline
Working with a Writing Partner
Key Deadlines
Self Assessment Exercise
Additional Resources
Purpose and Goals
Read and Evaluate Chapter 1 Exemplars
Draft an Introduction of the Study
Outline the Background of the Problem
Draft your Statement of the Problem
Draft your Purpose of the Study
Draft your Significance of the Study
List the Possible Limitations and Delimitations
Explicate the Definition of Terms
Outline the Organization of the Study
Recommended Resources and Readings
Purpose of the Literature Review
What is the Literature?
Article Summary Table
Writing a Short Literature Review
Outline for Literature Review
Synthesizing the Literature Review
Purpose of the Methodology Chapter
Topics to Include
Preparing to Write the Methodology Chapter
Confidentiality
Building the Components for Chapter Three
Preparing for Your Qualifying Exam (aka Proposal Defense)
What is Needed for Your Proposal Defense?
Submitting Your Best Draft
Preparing Your Abstract for IRB
Use of Self-Assessment
Preparing Your PowerPoint
During Your Proposal Defense
After Your Proposal Defense
Pre-observation – Issues to consider
During Observations
Wrapping Up
Recommended Resources and Readings (Qualitative)
Quantitative Data Collection
Recommended Resources and Readings (Quantitative)
Qualitative: Before you Start
Qualitative: During Analysis
Qualitative: After Analysis
Qualitative: Recommended Resources and Readings
Quantitative: Deciding on the Right Analysis
Quantitative: Data Management and Cleaning
Quantitative: Keep Track of your Analysis
The Purpose of Chapter 4
The Elements of Chapter 4
Presenting Results (Quantitative)
Presenting Findings (Qualitative)
Chapter 4 Considerations
The Purpose of Chapter 5
Preparing Your Abstract for the Graduate School
Draft the Introduction for Chapter 5
Draft the Summary of Findings
Draft Implications for Practice
Draft your Recommendations for Research
Draft your Conclusions
What is Needed
What Happens During the Final Defense?
What Happens After the Final Defense?
Outline for Literature Review Topic 4: Literature Review
1st Topic: The influence of environment on childhood literacy A. Introduction of the key ways environment influences childhood literacy B. Findings on home and classroom as most critical environmental influences (Seli, 2009; Rueda, 2012; Sundt and Pascarella, 2010; and Dembo, 1998). C. Main conclusions are that teachers can influence classroom environment and relates to my study in the areas of technology as part of classroom environment.