Sports Journalist – Everything you need to know
Sports journalists write and report about sports events and teams in a diverse environment. As a sports journalist, you perform various job duties such as drafting game statistics, interviewing coaches and players, and offering game commentary. Also, you work in multiple media such as radio, television, internet, and print.
Increasingly, media outlets are covering sporting events and employing sports journalists. This step does not only provide better coverage and analysis for sports fans than ever before, but it also means that there are more job chances in the sports media industry than ever before.
Who is a Sports Journalist?
Newspapers, radio and television shows, magazines, and websites all use sports journalists to produce content about sporting events and teams. Journalism is a reasonably competitive field in general. Before progressing through the ranks, aspiring sports journalists may have to start in low-paying entry-level employment in tiny areas. They may, however, be able to establish a reputation and a long-term profession, go to various athletic events and even interview athletes after they have done so.
All journalists, especially those who cover sports, are expected to have a basic knowledge of grammatical norms. Almost every sports journalist is expected to follow the guidelines laid down in the manual. To state it in another way, they must write in AP (Associated Press) style or another style if required. 
Sports Journalism
Skills Required to Become a Sports Journalist
Knowledge of the Sports Business Industry is crucial
Excellent research abilities
Excellent written and verbal communication abilities
A strong desire to participate in sports
The capacity to build relationships with sports fans
How to Become a Sports Journalist?
Obtain a degree.
For aspiring sports journalists, a bachelor's degree in journalism, English, communications, or a closely related field is required. A degree program in journalism gives a foundation in writing, reading, critical thinking, and other abilities. Interviewing, reporting standards, online journalism, and journalism ethics are common subjects in journalism programs. Additionally, these programs may cover specific reporting themes, such as sports and entertainment journalism. Also, particular colleges and universities offer bachelor's degrees in sports journalism.
While in college, take advantage of internship opportunities to gain real-world experience working alongside experienced journalists at local publications and news stations. You can also bring opportunities from internships by contacting local sports organizations, newspapers, or other media outlets.
Writing for campus newspapers is another excellent approach to obtaining journalism experience. This can assist students in improving their interviewing and reporting abilities while also acclimating them to working under pressure. In addition, aspiring sports journalists might consider working on the sports beat to obtain experience in their industry.
Build a Portfolio and Gain Experience
A good journalism portfolio, or a collection of journalism samples that indicate skills and expertise in journalism, is essential for sports journalists. A journalist's portfolio may consist of pieces published in campus newspapers during internships. Following that, graduates present the portfolio to potential employers.
In most cases, sports journalists begin their careers as entry-level writers for local journals in small towns or cities. Then, they may advance to larger, more well-known news agencies in major cities such as New York, Los Angeles , Chicago , and Washington, DC. Additionally, they gain experience, develop their reporting talents, and establish a name for themselves in the field. As the journalist's career advances, their portfolio should evolve as well.
How to become a Sports Journalist?
Keep Getting Education
While a bachelor's degree is sufficient for this position, sports journalists who want to separate from the crowd and obtain advanced reporting abilities should pursue a graduate degree. In addition, it could be beneficial for sports journalists who are having problems starting their careers or who have bachelor's degrees in subjects other than media. A master's degree in journalism usually includes coursework in new digital technologies, multimedia journalism, specialty fields, and completing a dissertation or thesis project.
A bachelor's degree in journalism or a field closely linked to journalism, a solid portfolio, and experience in the area are typically required to become a sports writer. However, to develop in their careers, some sportswriters pursue post-graduate degrees.
Becoming a Sports Journalist
Kinds of Sports Journalist
Here are several examples of professions in sports journalism, each with its unique job description:
You can work as a sports reporter or writer in print media (newspapers, magazines, etc.).
You can work as a sports reporter and writer in online media (websites, blogs, e-magazines, e-newspapers, etc.).
Editor-in-Chief of a Sports Magazine (online or print).
Sportscaster, host, and announcer (TV or radio).
For sports broadcasts, working as a writer/reporter (TV or radio).
Producer or director of a sports broadcast.
Specialist in sports information centers.
An amateur, university, or professional sports team's media representative
A sports association's communications officer.
Announcer (play-by-play).
General Duties of a Sports Journalist
While a Sports Journalist's Job Description varies depending on your employer, individual positions, and the type of media you work in, most sports journalism professions have some distinct responsibilities.
Sports journalists conduct thorough research, and interviews, and attend events such as games, tournaments, and press conferences that they are covering.
Editorial Meetings
Sports reporters and writers meet with their sports editors to review assignments, deadlines, and publication plans. Editors provide high-quality information and collaborate with designers to ensure that the material is appropriately presented in the final print or online publication.
Publication/Presentation
Broadcasters read scripts or deliver on-the-spot commentary, news, or play-by-play, while directors ensure that the broadcasts go off without a hitch. Editors ensure that the information is of high quality and collaborate with designers to ensure that the material is presented properly in the final print or online publication.
Preparing for Presentations
Sportswriters/reporters write pieces for magazines or broadcast scripts. Editors or producers ensure that all staff members meet deadlines, respond to questions, and cover all information; they may also compose articles and scripts.
A sports journalist's other vital responsibilities include networking with sports figures, athletes, and relevant stakeholders. Also, he brainstorms fresh ideas for future issues or presentations.
It is important to remember that sportswriters frequently work on multiple projects simultaneously. This necessitates work schedule flexibility. A sports journalist, for example, might be required to interview an athlete or attend an event early in the morning or late at night. 
A sports journalist may work alone in some instances. Someone who is entirely responsible for a sports team's media representation, for example, may need to create their editorial lineup, duties, and work schedule and come up with all of the content ideas.
Job Requirements of a Sports Journalist
You must first complete some educational and experiential criteria before seeing how a sports journalism job description translates into real life. According to the Bureau of Labor Statistics, most sports journalism employers prefer employees with a Bachelor's degree. Some students declare a specialization in journalism, then concentrate on sports journalism, which almost always includes one practical internship. 
Take advantage of the on-the-job training that an internship provides by gaining as much experience as possible. For example, start a sports blog, contact an expert sports writer for assistance or work shadowing opportunity, or contribute to the sports department of your school newspaper.
Life of a Sports Journalist
A guide to studying Sports Journalism at university
Benefits of Being a Sports Journalist
Due to the ever-changing nature of the profession, a sports journalist never knows what to expect from one day to the next. It is challenging and demanding, making it excellent for performing best under duress. You frequently get the opportunity to meet new people from different walks of life who you would not otherwise have had the chance to meet. In addition, you get to work in an industry that you love and write pieces with your name on them.
Drawbacks of Being a Sports Journalist
You'll be paid very little at the outset of your career ($17,000-$20,000). You will be required to work long and irregular hours, including holidays such as Christmas and Easter.
Sports Journalists in Print 
In addition to total box scores, player information, and team standings, sportswriters working in the print medium provide lengthy previews of forthcoming events and post-game analysis. Local and national sports are covered by major national newspapers, which provide Internet links to their content. Also, ESPN and other major sports networks have a substantial, sophisticated online presence. You could blog, produce narrative sports features, and write sports columns as a journalist or reporter.
Sports Journalists in Broadcast
Broadcast sports journalists give real-time news and commentary on sporting events in television and radio broadcasts. Before, during, and after a game, sideline reporters interview players; production teams direct, edit, and produce sports telecasts. In addition, television, like print, offers specialist sports networks like ESPN that report on sporting events, news, and entertainment programming.
Sports Journalism and Sports Photography
Sports photographers take photographs of sporting events to capture the game experience in a single image. Newspapers, television, the internet, and magazines such as Sports Illustrated publish sports photographers' work.
Sports Journalism in the Digital Age
Print newspaper circulation and advertising numbers have been rapidly declining since the turn of the millennium. As a result, the industry has seen substantial cost-cutting and layoffs. Compared to the number of journalists in 1980, there are now 29% fewer in the workforce. Technological advancements have had a considerable impact on sports journalism since well-known publications such as Sports Illustrated and ESPN have decreased content, raised fees, and reduced the number of publications available, resulting in more people canceling their subscriptions. The rise of online and digital sports journalism can be linked to the decline in print sports journalism. Newspaper sports journalism has a complement and a competitor in digital sports journalism. ESPN launched its first website in 1995, ushering in a new era of digital sports journalism.
At first, digital sports journalism covered a broad range of topics, but as the internet became more widely used, bloggers and team-specific websites began to dominate the industry. The bulk of these smaller websites did not charge a subscription fee because they were primarily supported by advertising. The shift away from print and digital was fueled by decreased consumer costs and expanded access to a wide range of highly explicit materials. However, the increase in advertising revenue in the digital sector has not compensated for the losses in print journalism. As online marketers support these sites, click count has become increasingly important. As a result, many shorter journalistic pieces have emerged that provide controversial viewpoints to garner the maximum clicks.
Tips to Become a Sports Journalist
Working at a magazine or newspaper, television, radio, or online, sports journalists report on sporting events to the general public. They watch and report on sporting events, follow up on leads for stories, and conduct research. Therefore, you will need solid writing, interviewing, and presenting skills, research and organization abilities, a keen eye for detail, curiosity, and the ability to operate under pressure as a sports journalist.
Viewfinder – Everything You Need To Know
Photography is the art of capturing light. To photograph your scene effectively, you need to know how light plays in the environment you wish to
Storyboard Artist: Everything You Need to Know
A storyboard artist, also known as a story artist or visualizer, is a person who can take a script, or even just a concept, and
Script Writing: Everything You Need to Know
Script Writing – Everything You Need to Know           When script writing, your script, also known as a screenplay, should detail
Production Assistant: Everything You Need to Know
A production assistant, also known as a film production assistant, set assistant, PA, and set PA, performs a range of delegated tasks for film and
Production Designer: Everything You Need to Know
Production Designer Everything You Need to Know A production designer is in charge of developing and implementing the visual concept of a theater, film, television,
Romantic Movies – Everything You Need To Know
Romantic movies are all-time favorites of audiences as these movies are filled with passion and emotions. The romantic expression of the leading characters evokes the
How Much Do Film Directors Make: Everything You Need To Know
How Much Do Film Directors Make – Everything You Need To Know           Depending on experience, most film directors earn between
Portrait Lighting – Everything You Need to Know
Lighting is the foundation of successful portrait photography, be it a corporate headshot or a character study. It's key to flattering (or emphasizing) a person's
How to Make Money on Pinterest? Everything You Need to Know
Today, the proliferation of social media platforms and the vastness of their audiences have encouraged brands to promote their products online. Hence, brands are on
What Is A Producer? Everything You Need To Know
A producer is the one who plans, coordinates, and manages all work involved in the making of a movie. This includes the script, direction, casting,
A production designer is in charge of developing and implementing the visual concept of a theater, film, television, or other media production. They work closely
Film Theory: 40 Things You Need to Know
Film theory is a way of analyzing films to understand them and their place in society better. Film theorists break down films by looking at
Camera Stabilizer – Everything You Need To Know
Smooth, stable shots are a simple approach to adding professionalism and quality to your movie or photography. Unless you're purposely using a wobbly or blurry
How to Become a Freelance Editor: Everything You Need to Know
Freelancing can sound scary for people who imagine themselves having a cushion of safety that is provided by an office job. However, with the changing
How To Make A Green Screen: Everything You Need to Know
How To Make A Green Screen – Everything you need to know Follow the steps below to learn how to make a green screen to
What is influencer marketing? Everything You Need To Know
Influencer marketing is when a brand collaborates with a social media influencer to market one of its products or services. An influencer works to build
How To Write A Script: 23 Steps to Write a Successful Script
If you want to learn how to write a spec script, you need to develop a deep understanding of the structure, format, and art of
What Is Minting an NFT? Everything You Need To Know
Minting an NFT means converting digital data into crypto collections or digital assets recorded on the blockchain. The digital products or files will be stored
The site is experiencing issues and is unable to fulfill your request at this time. If this problem persists please contact customer support.
What Does a Sports Journalist Do?
Find out what a sports journalist does, how to get this job, and what it takes to succeed as a sports journalist.
Table Of Contents
Sports journalist job duties.
Sports Journalist Salary & Outlook
Sports Journalist Job Requirements
Sports journalist skills, sports journalist work environment, sports journalist trends, how to become a sports journalist, advancement prospects.
Sports journalists are responsible for covering sporting events and writing about the athletes, teams, and coaches involved. They may also be tasked with creating content around other aspects of sports culture, such as trends in equipment or apparel design, fan behavior, etc.
Sports journalists must have a strong knowledge of the sport they're covering—they need to know who the players are, what positions they play, how they perform best, etc. This helps them write more informed articles that will appeal to their readers.
Sports journalists have a wide range of responsibilities, which can include:
Covering breaking news stories about sports events, teams, players, and organizations
Interviewing athletes, coaches, owners and other key figures in the sports industry to gather information for stories
Writing articles that analyze current trends in the sports world and predict future developments
Preparing research materials such as statistics and background information on players and teams
Reporting on breaking news stories as they happen, including injuries, player suspensions, and other key details
Covering live sporting events such as games or competitions, reviewing performance of individual players, and interviewing participants
Interviewing coaches and team executives to get their perspective on recent events in their sport or league
Writing articles about specific sports and topics related to those sports, such as equipment or training techniques
Interviewing experts in the field to gather information for stories on topics such as health and fitness, injuries, nutrition, and mental health issues
Sports Journalist Salary & Outlook
Sports journalists' salaries vary depending on their level of education, years of experience, and the size and location of the publication or broadcast company.
Median Annual Salary: $47,000 ($22.6/hour)
Top 10% Annual Salary: $70,500 ($33.89/hour)
The employment of sports journalists is expected to grow at an average rate over the next decade.
An increase in the popularity of fantasy sports leagues and an interest in watching international sporting events, such as the Olympics, will drive demand for sports journalists. In addition, the continued growth of social media platforms, such as Twitter and Facebook, should help sustain demand for sports journalism.
Related: 17 Sports Journalist Interview Questions and Answers
A sports journalist typically needs the following qualifications:
Education: Most sports journalists have at least a bachelor's degree. Some employers prefer candidates who have a master's degree in journalism, communications or another related field.
Many aspiring sports journalists choose to major in journalism or communications. Courses in these programs include writing, media law, ethics, broadcast journalism and sports journalism.
Training & Experience: Sports journalists typically receive on-the-job training in the form of an internship. Internships allow aspiring sports journalists to gain practical experience in a newsroom. During an internship, a sports journalist will typically shadow a more experienced reporter to learn how to cover a game or event. They may also learn how to write a story and file it to the newsroom's website.
Sports journalists can also receive training through a reporting job. Many sports journalists begin their careers as reporters for newspapers or television stations. During these reporting jobs, they can learn how to cover a variety of events and write stories for a variety of publications.
Certifications & Licenses: There are several certifications journalists can pursue to demonstrate their expertise and increase their earning potential.
Sports journalists need the following skills in order to be successful:
Research: Sports journalists often need to research topics for their stories. This can include finding statistics, information about athletes and teams, historical data and other details that can help them write their articles. Researching can also help them find the right people to interview for their stories.
Writing: Writing skills are necessary for sports journalists because they write articles and stories about athletes and their performances. They also write about the latest news in the sports world and the latest trends in the industry.
Critical thinking: Critical thinking is the ability to analyze situations and make decisions based on the information you have. As a sports journalist, you may be required to make quick decisions about what to cover and how to cover it. For example, if a player is injured, you may need to decide whether to cover the story, how to cover it and what sources to use.
Attention to detail: When working with sports statistics, it's important to have excellent attention to detail. You may be required to read through and analyze large amounts of data, so it's important to be able to notice any errors or inconsistencies. Attention to detail can also help you verify the accuracy of information you receive from sources.
Sports knowledge: Sports knowledge is the ability to understand the rules of a sport, the history of a sport and the strategies of a sport. This knowledge is important for sports journalists because it allows them to write more informative articles for their audience. For example, if a sports journalist is writing an article about football, they should know the rules of the game, the history of the game and the strategies of the game. This allows them to explain the game to their audience in a way that they can understand.
Sports journalists usually work for newspapers, magazines, television networks, or radio stations. They may work long hours, including evenings and weekends, to cover sporting events. Some travel extensively to cover games or to interview athletes, coaches, and other newsworthy people. Many sports journalists work in cramped, noisy, and crowded press boxes at stadiums and arenas. Some work in remote locations, such as mountain climbing or skiing.
Here are three trends influencing how sports journalists work. Sports journalists will need to stay up-to-date on these developments to keep their skills relevant and maintain a competitive advantage in the workplace.
The Growth of Esports
The growth of esports is a trend that is quickly gaining popularity among young people. This is due to the fact that esports offers a way for players to compete against each other in a virtual environment, which makes it easier for them to stay home and play.
As esports grows in popularity, sports journalists will need to learn how to cover this new sport. They will need to be familiar with the teams and players, as well as the rules of the game. In addition, they will need to be able to write about the latest news and developments in the industry.
More Focus on Long-Form Journalism
Long-form journalism is making a comeback, as more and more readers are looking for in-depth reporting. This trend is especially true in the world of sports journalism, where fans want to read about the personal lives of their favorite athletes.
Sports journalists can capitalize on this trend by writing longer pieces that focus on the personal lives of athletes. This type of journalism can help readers get to know the athletes better and understand what makes them tick.
A Greater Emphasis on Data-Driven Reporting
Data-driven reporting is becoming increasingly important in the media industry. This is because data can provide a clearer picture of what is happening in the world, which can be useful for both journalists and their readers.
Sports journalists can utilize data-driven reporting by collecting and analyzing data related to sports. This can include statistics, trends, and social media data. By doing so, they can create content that is more relevant and accurate, which will ultimately benefit everyone involved.
A career in sports journalism can be rewarding and fun, but it's important to consider the many different paths that are available. You could work for a local newspaper, radio station, or TV channel; cover sports for a website or magazine; or specialize in a particular sport or type of media.
No matter which path you choose, it's important to have a strong knowledge of the sport you're covering and its players, teams, and coaches. You should also be able to write clearly and concisely, and have strong interviewing skills.
There are many ways to advance in the field of sports journalism. One of the best is to move up to a larger market. For example, a sports journalist working in a small market might move to a larger market, such as New York City, Los Angeles, or Chicago. This can be a difficult transition, however, because competition for jobs in these markets is very intense.
Another way to advance in sports journalism is to move into a specialized area. For example, a sports journalist might become a beat writer, covering only one team or one sport. Or a sports journalist might move into television or radio broadcasting.
Yet another way to advance in sports journalism is to move into a management position. For example, a sports journalist might become an editor or a publisher. Or a sports journalist might become a public relations specialist or a marketing executive.
Sports Journalist Job Description Example
At [CompanyX], we're looking for a sports journalist who can provide expert analysis and commentary on the latest news and events in the world of sports. The ideal candidate will have a deep knowledge of one or more sports, as well as experience writing about sports for a news outlet, blog, or website. They will be able to provide thoughtful and insightful analysis on a variety of topics, ranging from the latest trade rumors to the biggest upsets of the season. In addition to being an excellent writer, the ideal candidate will also be a skilled communicator with the ability to build relationships with sources and athletes.
Duties & Responsibilities
Write articles on a variety of sports topics, including game previews and recaps, player profiles, and league news
Take photos or videos at sporting events to accompany your articles
Conduct interviews with players, coaches, and other personnel
Attend press conferences and other events related to the team or league you are covering
Stay up-to-date on the latest news and developments in the world of sports
Use social media to promote your work and engage with readers
Work closely with editors to ensure that your articles meet their standards
Meet deadlines set by your editors
Fact-check your articles before they are published
Research potential story ideas and develop pitches for new articles
Keep up-to-date with the latest changes in AP style
Perform other duties as assigned by your editor
Required Skills and Qualifications
Bachelor's degree in journalism, English, communications, or related discipline
Minimum 4-5 years professional writing experience with solid portfolio of work
Exceptional writing and research skill
Ability to work independently and with a team to meet deadlines
Excellent organizational skill and multitasking ability
Proficiency in Microsoft Word, Excel, and Adobe Acrobat Pro
Preferred Skills and Qualifications
Social media or content marketing experience a plus
Proofreading experience and familiarity with standard style guides a plus
Experience working with content management systems, WordPress, etc.
A keen eye for detail and appreciation of great design
What Does an Implementation Specialist Do?
What does a hotel operations manager do, you may also be interested in..., what does a scientific project manager do, what does a saia ltl freight dock worker do, 15 retail pharmacist skills for your career and resume, what does an engineering officer do.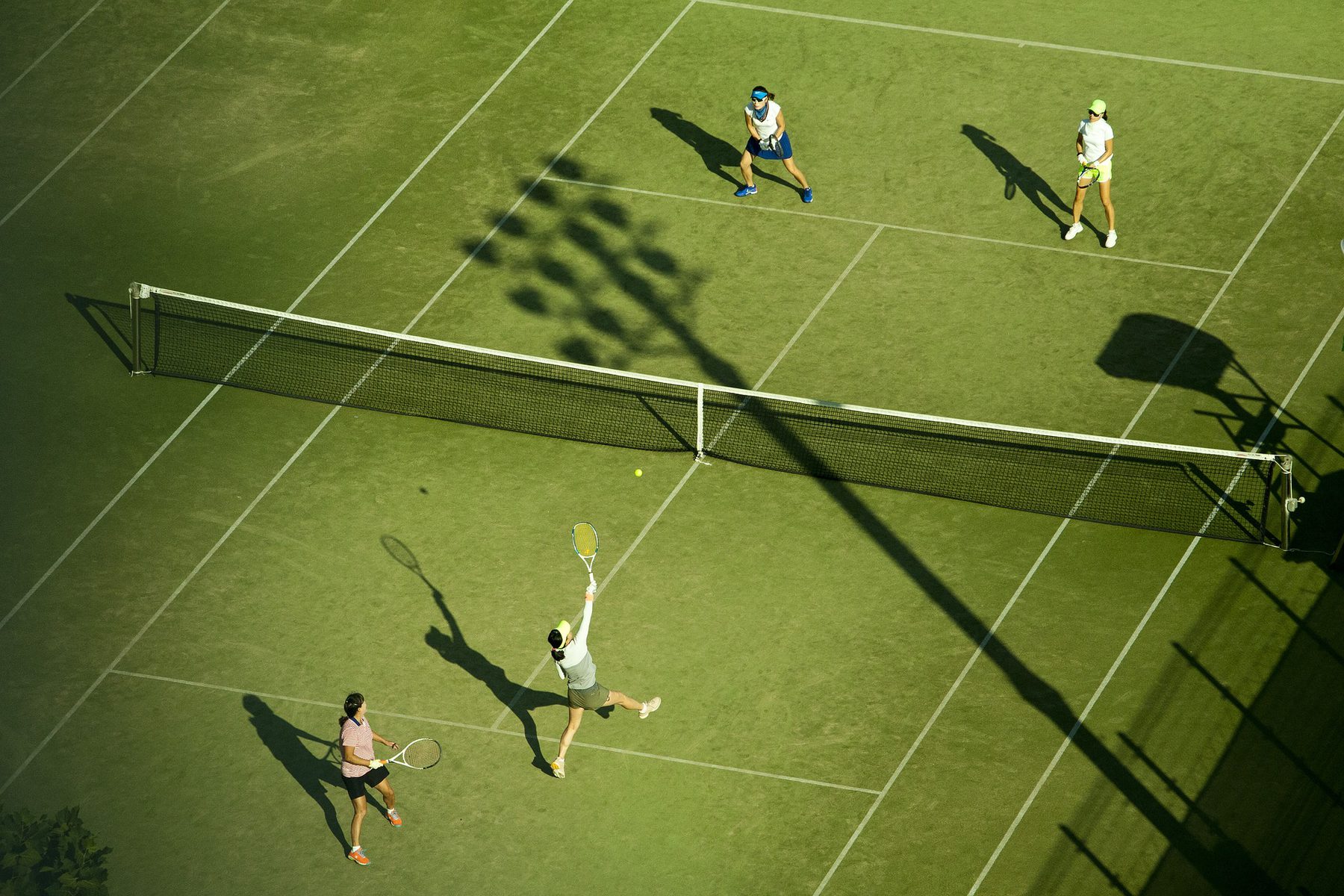 Sports Journalist
Job description.
A Sports Journalist works in the media industry for a newspaper, magazine, radio, television or the internet to research, write and present information or attend a press conference about a sports event, match or an individual sports person. They brainstorm ideas with other colleagues, may drive to interview the team or sportsperson involved before writing the story. The job role can sometimes demand long unsociable hours often working to very tight deadlines but is very rewarding and no two days are the same.
Entry Requirements
Generally to get into sports journalism you will need a degree in a related subject such as
Sports Journalism
English
Creative writing
Sports business and broadcasting
For your degree you will usually need:
2 to 3 A levels or equivalent
University course search
Apprenticeship
You could work your way towards this role by starting with an advanced apprenticeship as a junior journalist
Employers will set their own entry requirements for the apprenticeship but you will usually need:
5 GCSEs grades 9-4 (A*-C) including English and maths
Career Tips
Many journalists start by writing for student magazines and local publications.
You could also get some work experience as a commentator at a charity event, such as a fun run
The Sports Journalist Association has further information about training opportunities and where to look for work experience
You will need to have a broad knowledge and interest in sports in general, or be particularly knowledgeable in a chosen specialism.
Required Skills
Good written and communication skills
A keen interest in sport
The ability to translate a game or event into words
Accurate spelling, grammar and punctuation
Determination and flexibility
A willingness to work long unsociable hours if required
Good research skills
Ability to work under pressure and to tight deadlines
Salary Range
£15,000 - £80,000
Next Steps...
Find an apprenticeship (National Apprenticeships Service)
Find a course (National Careers Service)
6th Form & college courses - Norfolk (Help You Choose)
Labour Market Information (LMI)
CV Tips and Templates
4 Organisations that may offer similar jobs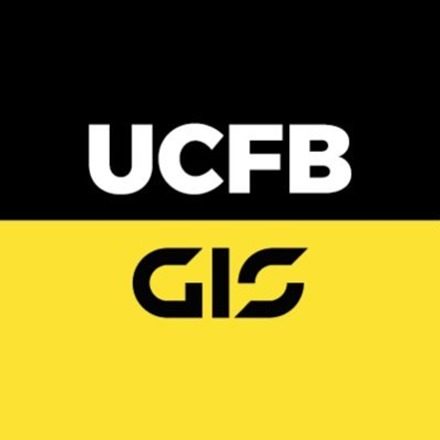 Career Path
What Is a Sports Journalist and How to Become One
Table of Contents
What is a sports journalist, how to become a sports journalist, how to be a good sports journalist.
A sports journalist is a writer or broadcaster that reports sports-related news. This reporting can be done on many media platforms including TV, radio, and online. Job duties include following the current status of teams playing in season, doing articles or stories about athletes on and off the field, and providing statistics. They often give a history or background of different teams or popular athletes.
The qualifications to have a career as a sports journalist are usually a bachelor's degree in journalism or a related field. After or while completing your education, you should consider internships with sports-related media outlets, like radio or online, as a way to gain job experience. Many people in this career play sports at the collegiate or professional level, but it is not a requirement. Additional qualifications are strong writing skills and knowledge of the sport or sports that you intend to cover. You also need to develop a portfolio of articles to showcase your skills to prospective employers.
To be a good sports journalist, you need extensive sports knowledge. Many people in this career know what it is like to play sports at the collegiate or professional level. Since a good sports journalist needs strong writing skills, you might want to consider a bachelor's degree in journalism or a related field. A good way to gain experience and job skills is to look for internships with sports-related radio, television, or online media sites. You must also be willing to work long hours and be objective when reporting news about various teams.
7+ Sports Journalist Jobs in the North Myrtle Beach, SC area
Get new jobs emailed to you daily
By clicking the button above, I agree to the ZipRecruiter Terms of Use and acknowledge I have read the Privacy Policy , and agree to receive email job alerts.
For Sports Journalist Jobs in the North Myrtle Beach, SC area:
Found 7+ open positions.
To get started, enter your email below:
You Already Have an Account
We're sending an email you can use to verify and access your account.
If you know your password, you can go to the sign in page .
What is a Sports Reporter?
Sports reporter job description.
Sports reporters are responsible for preparing, writing and presenting sporting news stories for a newspaper, radio, television, magazine or website.
Typical Job Duties
• Prepare preliminary notes for a story during the game
• Perform fact checking research
• Conduct interviews with parties relevant to the story such as fans, athletes, management and coaches
• Liaise with editor for story guidance or approval
• Present story shortly after the end of the game
College Majors
Job Search Advice